Paso Robles is an interesting example of the secret side of California. To many folks who have never visited the state, they think only of LA and San Francisco as well as possibly places like Yosemite and Tahoe. When it comes to "wine country" Napa and Sonoma are the go-to places that everyone thinks about. California's Central Coast region however is a completely unique area with wines that are just as good - and depending on your preferred varietal - maybe even better than those areas. However, what makes it truly unique is the backdrop of ranches and a feeling that you are in a completely different world than the rest of the state. That translates into wine tasting for sure ... but also other great guys weekend activities such as hiking, off-road driving, and hunting too.
One of the first things to get out of the way is, "How do you pronounce Paso Robles?" Until a few weeks ago I was pronouncing it "Paso Row blays" but instead it should be pronounced "Paso Row bls" with an almost swallowed "l" sound. Essentially the first is correct if you are pronouncing it in Spanish but this is the United States and the ranchers that settled the area in the 1800's pronounced it in English like it looks. This is the same way as Los Angeles isn't Los Angeleeeeze. If that's confusing or hard for you to pronounce, don't worry ... many people simply say "Paso".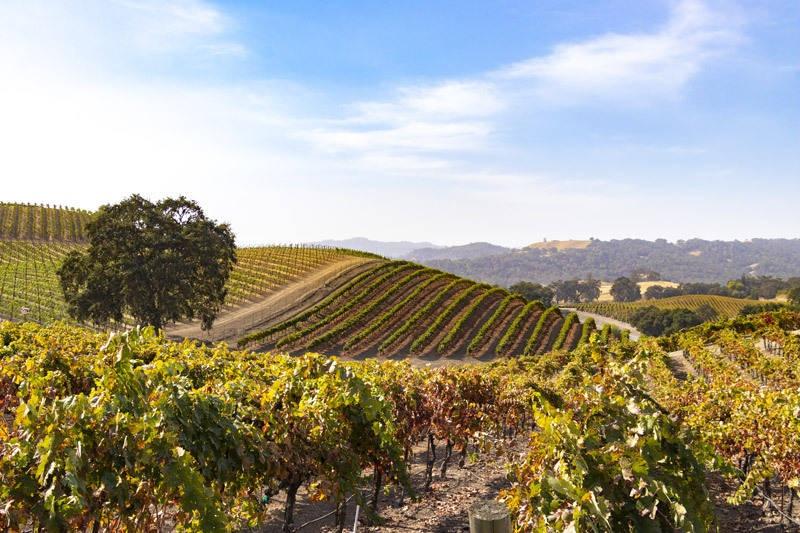 Paso Robles Wine Region Overview
When the United States Tax and Trade Bureau designated Paso Robles as an official American Viticultural Area (AVA), and at approximately 614,000 acres it is the largest in California. Paso Robles actually comprises 11 district AVAs with Adelaida and Creston are the most active in terms of wine production. When compared to the better-known Napa Valley AVA, Paso Robles is about three times larger, which means that more district AVAs could be designated in the future. As it stands right now though, there are two distinct areas - East and West. The most obvious difference here is that the eastern part gets MUCH hotter - as high as 105+ degrees in the summer and is defined by rolling hills and grassland with very cold nights often in the 50s oF. This area is better for producing wine with grapes that love this environment such as Cabernet Sauvignon whereas the Eastern parts of Paso Robles are better for more delicate grapes such as Pinot Noir.
Throughout Paso Robles, Rhone blends such as GSM variations, Zinfandel blends, Cabernet Sauvignon, and "California-Italian" grapes such as Sangiovese and Nebbiolo were the mainstays. However, one of the most exciting things to explore here was that while classics such as Pinot, Chardonnay, and Cabernet Sauvignon are to be expected ... the level of innovation by winemakers here is unparalleled compared to other areas I've explored across the United States. For instance, I've never been exposed to White GSM blends, sparkling Merlot, or Rose de Tannat. Alongside some of California's best classics, Paso Robles is worth visiting just for these treasures.
There is no question that Paso Robles truly deserves its AVA designation. Regional climate and soil conditions make this corner of the world ideal for all kinds of grape to happily grow. As of 2020, there are more than 200 wineries pressing grapes ranging from Albarino to Zinfandel. Winemakers have operated here since the days of the Spanish missions, but the main harvest output for two centuries was mostly Cabernet Sauvignon grapes on an industrial scale; in other words, Paso Robles was a purveyor of cheap wine until it earned its AVA designation, thus attracting the attention of skilled winemakers.
The bottom line of the Paso Robles AVA is that it is truly blessed in terms of topography and climate. When winemakers from Mediterranean and Adriatic regions visit Paso Robles, they fall in love with the place and think about setting up shop here. It is very easy for wine lovers to fall in love with Paso Robles, but this corner of the Golden State offers more than just wineries. Life is really good here and the people genuinely seem to be happy. This is the kind of place where you can really enjoy a California road trip that includes distilleries, craft breweries, restaurants, rounds of golf, boar hunting, vintage military aircraft exhibits, ecotourism, surfing, mountain biking, people watching, and more.
Plus, it is located about half way between Los Angeles and San Francisco, making it a 3-hour drive from either city. In other words, Paso Robles is perfect for a weekend trip with the guys.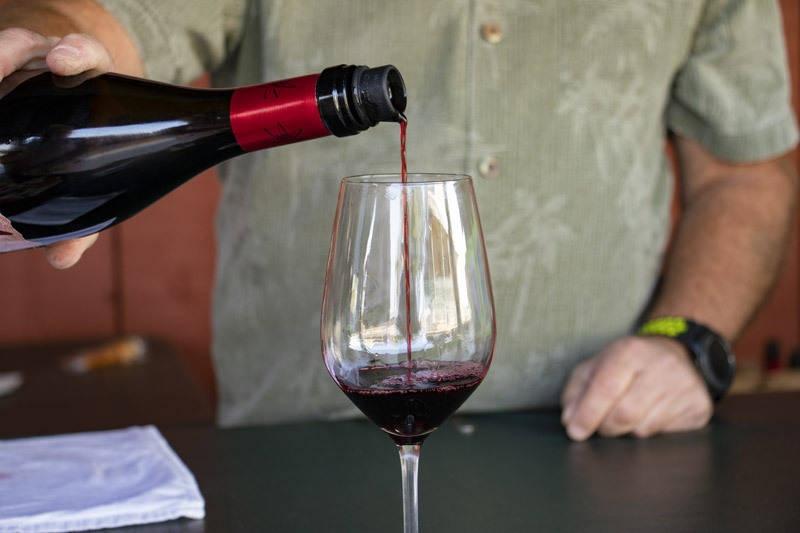 Wineries in Paso Robles That Guys Will Love
Here's something very important to know about Paso Robles wineries: They reflect the overall vibe of the region, which is the kind of laid-back atmosphere you can expect from a place where cowboy culture still permeates daily life. Whereas winery tours in Napa and Sonoma can sometimes feel snobbish and hoity-toity, that is definitely not the case in Paso Robles. The wineries listed below are highly ideal for guys who are wine connoisseurs or just getting started with tastings:
Tobin James Cellars
A couple of years after Paso Robles gained its AVA designation, Tobin James earned gold medals for his Zinfandel. The winery today is one of the largest and most successful in the area, including a wine club exceeding 30,000 members. Not only are the wines here fantastic but approachable too. For instance, you can try a 2015 Zinfandel "Ballistic" at only $18 per bottle, or a Blue Moon Reserve Syrah for $150, just go with what is right for your pallet and budget, you won't be disappointed. Plus, tastings are free here and that's a great reason to visit too. If that's not enough, they even have a bar inside their tasting area that the outlaw Jesse James once sat at.
Chronic Cellars
Chronic Cellars is one of my favorite wineries and truthfully the one that drew my interest in exploring Paso Robles from the first time I tried their wine a few years ago. The name Chronic Cellars is a reference to the 2001 album by West Coast rapper Dr. Dre, The Chronic. Only the very best "chronic" grapes are cultivated, harvested and pressed by Kip Lorenzetti, the young and respected founder of Chronic Cellars. The cool woodcut artwork and Mexican Dia de los Muertos inspired art on the labels are reason enough to take a few bottles home. This branding isn't lost on the marketing team since they also have some great hats and shirts too. What I love about Chronic Cellars is that they understand that wine is about having fun but that doesn't mean it can't be of excellent quality too.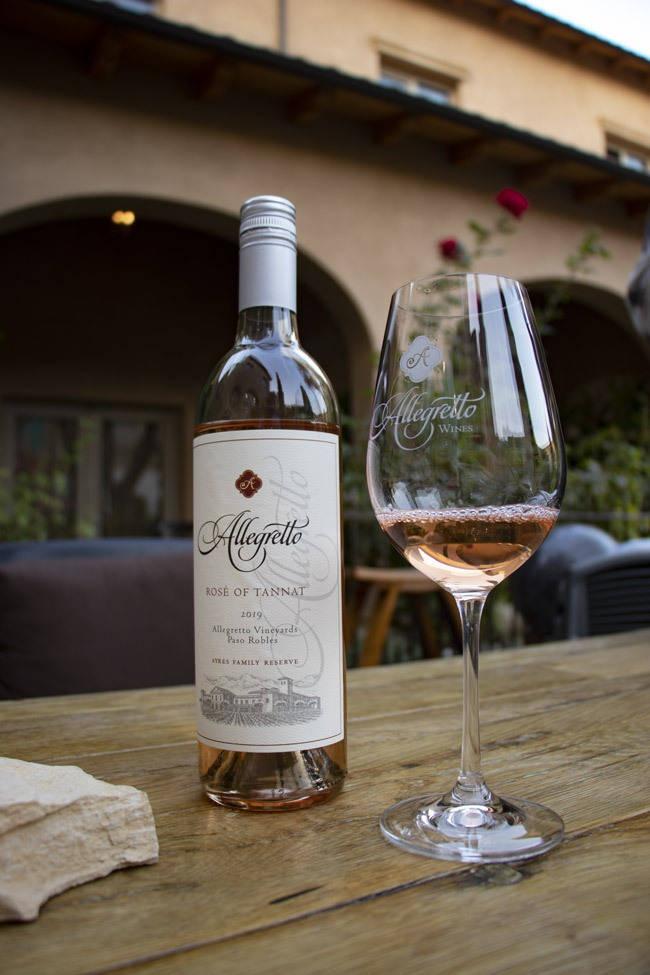 Allegretto Wines
This is perhaps one of the most unique properties that we visited in Paso Robles. Once you are on property it looks like an Italian villa set in the middle of a vineyard. However, it otherwise sits in the middle of a commercial area and was purpose-built to be a vineyard resort and they have a surprising concept here when it comes to wines. While most vineyards focus on producing huge lots of thousands of bottles ... here the focus is on being a boutique winery. For instance, you will find wines on the list that only have 150 cases produced and when they are gone, there's no more to be had. This makes a visit to Allegretto Wines very cool since I'm certain that whatever I tried last week will not be there when I visit next time.
Tolosa Winery
Set a few miles south and west of Paso Robles but still located in San Luis Obispo County, Tolosa Winery is worth the extra few miles to visit. Tolosa focuses specifically on Pinot Noir and Chardonnay. However, this focus means that they are able to produce some of the region's best examples of these two varietals. The architecture and interior design at Tolosa are superb, just like the wines; plus, there are also a couple of electric vehicle charging stations in the parking lot.
Wines of the West
California cowboys did not solely make a living out of livestock; many of them cultivated vineyards and made wine, which is why Paso Robles is called "Cowboy Wine Country." Wines of the West is a good representative of Western wine production, and they even offer a very interesting collection of wines in decorative cans.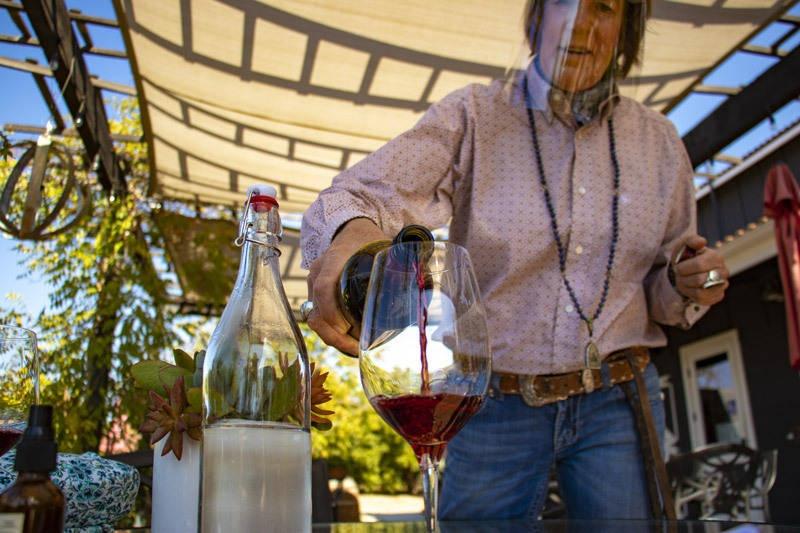 Lone Madrone
Located on the western section of Paso Robles, Lone Madrone sources grapes from vineyards with limestone-rich soil, which means that you get to taste blends made with interesting grapes such as Tannat and Petite Verdot. Be sure to visit on a Sunday for an amazing gourmet menu that combines tomato bisque with lamb burgers.
B&E Vineyard
B&E Vineyard is an old school cattle ranch that also happens to be a winery, so you get to taste robust Cabernet and Merlot wines while checking out the horse stables and the bullpen.
Frolicking Frog Cellars
Since its first vintage in 2000, Frolicking Frog Cellars has been known as one of the friendliest wineries in Paso Robles. The unpretentious tours provided here are appreciated by wine connoisseurs because they emphasize on cultivation and pressing. It should be noted that this winery has earned about a dozen awards in just two decades.
Broken Earth Winery
Not all wineries are set amongst rolling hills or surrounded by trees and vineyards. Broken Earth Winery is in fact a giant industrial building that houses a fantastic event space as well as ample outdoor area. The food here is absolutely fantastic and thankfully so is the wine. This downtown location serves as the tasting room for the winery whose vineyards are located outside of town. Here though, you'll find a completely different set of wines than you might if you recall their lable from retail distribution. There, you'll see Broken Earth's Pull Wines but here you are in for a treat that includes a wide variety of Rhone blends, sparkling, and even Fortified wines such as the fantastic Vin de Vie created by blending barrel-aged brandy spirit with juice from Granache grapes.
Distilleries in Paso Robles
Every respectable wine country region includes a few distilleries, and Paso Robles is not an exception. What was exciting to me is that I seldom see distillers tie themselves so closely to the region with both recovering otherwise discarded juice from the wineries as well as grape spirits like brandy, grappa, and vodka.
PasoPort
At this combination country lodge and distillery, you can make reservations for groups with up to 12 friends. The views of the vineyards are worth the stay. At PasoPort, you can taste both wine and spirits such as brandy and port. Special events during the holidays include pairing port wines with exotic truffles.
Re:Find
Cucumber vodka, limoncello liqueur, and rye whiskey are some of the quality spirits made by this fine distillery. All spirits at Re:Find are carefully handcrafted; when you come here for a tasting, you also get a gourmet meal.
Willow Creek Distillery
Also known as Willow Creek Distillery, Opolo is known for its delicious and very powerful fruit brandies. You can also combine wine and spirit tastings with a stay at the inn, which includes gourmet breakfasts a la carte.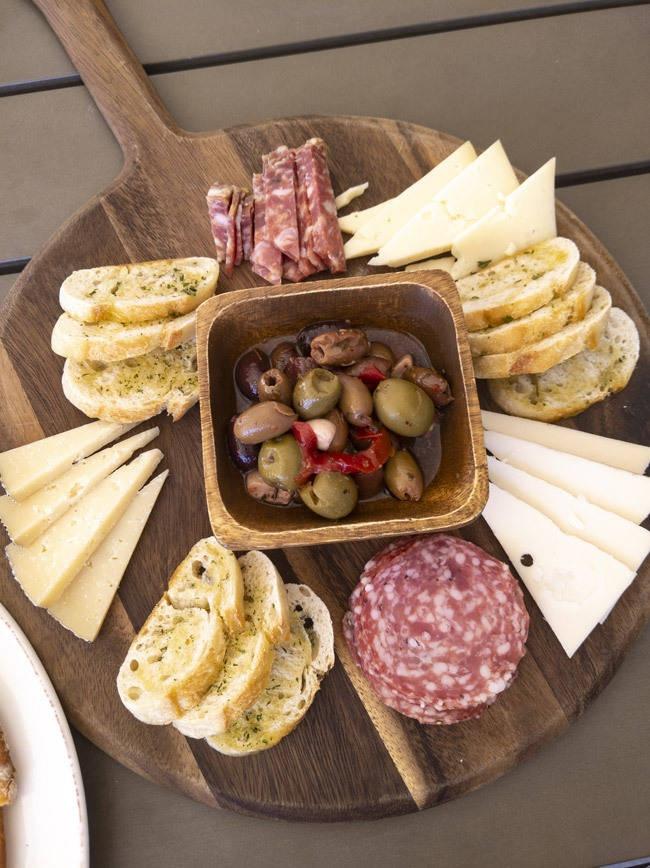 Restaurants in Paso Robles
While most wineries offer food options, there are some great options in town as well.
Jeffry's Wine Country BBQ
Pairing wine with barbecue meals may sound unusual, but Jeffry's has made it a new Paso Robles tradition. The menu turns a little fancier on Sundays with paella servings and on Monday they offer paella burritos with what's left over.
SLO Rock
There are enough microbreweries in Paso Robles to organize a craft beer tasting tour but we're going to just include this one location since they have a great menu as well as offering spirits and beers. SLO Brew's The Rock is the kind of brewery where you can't determine whether the beers are more delicious than the menu items.
Amstrdm Coffee House
This is a combination piano lounge and cafe where you can enjoy healthy gourmet dishes made with organic ingredients. The Steinway piano serenades provide a very unique atmosphere.
Paso Robles Golf, History, and Outdoor Activities
While driving around Paso Robles it is obvious that this is one of the most beautiful places in the world. With oak-tree dotted hills covered in golden grasses in the East County area and densely wooded mountainous areas to the west, there's a little bit of something for any sort of activity, with the exception maybe of watersports. Luckily though, if that's your objective there's the Pacific Ocean just over the mountains and Lake Nacimiento to the North and East. In between that area is a variety of private and public lands that are open for exploring or even just driving.
Hunter Ranch, Paso Robles Golf Club and More
Playing rounds at courses situated among the vineyards is an experience you cannot pass up when you visit Paso Robles. Hunter Ranch Golf Course offers gently rolling terrain and undulating, well-bunkered greens inspired by leading PGA courses including Augusta, Cyprus Point, and Pebble Beach. Visit SLO Cal has a list of golf courses in San Luis Obispo County for more info.
Spotting Seals at San Simeon Beach
Nearby San Simeon is home to a coastal rookery of elephant seals known as Piedras Blancas. Thousands of seals come here to mate, breed, and play on a year-round basis. Beachfront condos are your best bet when staying here.
Hearst Castle
If you and your friends can get together to watch the classic 1941 film "Citizen Kane," your visit to Hearst Castle will be more elucidating and unforgettable. William Randolph Hearst Sr. was certainly eccentric and enigmatic, but he truly believed he was destined for the greatness he achieved during his tumultuous life.
Estrella Warbirds Museums
Stopping by at the Estrella Warbird Museum is a must for guys who love aviation museums, military, and automotive history. Veterans and fans of military history will appreciate the carefully restored vintage aircraft. There is also a flight simulator, weapons, and military vehicles. Finally, this museum includes an incredible collection of gorgeous vintage cars.
Boar and Exotic Hunting Adventures
The Paso Robles region is home to a few private ranches where you can experience the thrill of tracking European boar species, which qualify as big game, on guided hunts. The topography of the Central California coastal terrain is perfect for hunting; while the rugged hills are challenging, the crisp climate makes tracking, spotting, field dressing, skinning, and bagging more pleasant.

In addition to boar hunting, some Paso Robles guided hunting outfitters offer exotic species packages such as buffalo hunts at Bitterwater Outfitters to make your weekend with the guys more interesting. You do not have to bring an RV to the hunting grounds thanks to nearby lodging options.