When most people come to San Diego, they probably think of one of maybe three areas to stay - Downtown / Gaslamp Quarter, La Jolla, or Coronado. However, there's an alternative that is perfect for your next guys trip that offers fewer crowds, lower prices, and easy access to the water. Point Loma is located right on San Diego Bay just west of the Airport and across the channel from North Island Naval Air Station so it is also extremely easy to get to.
Point Loma is not new in terms of a place that attracts people looking for access to the water and fun times. In fact, 2004's Real World San Diego house was here right on the edge of the bay.
While I've visited this neighborhood many times during my years here in San Diego - I'd never really considered it a tourist destination until recently. Instead, it was more like a local secret. In recent years though, some of the holder hotels have begun to convert into hip boutique hotels and that's a trend that is beginning to redefine this part of San Diego into something fun that you should absolutely consider.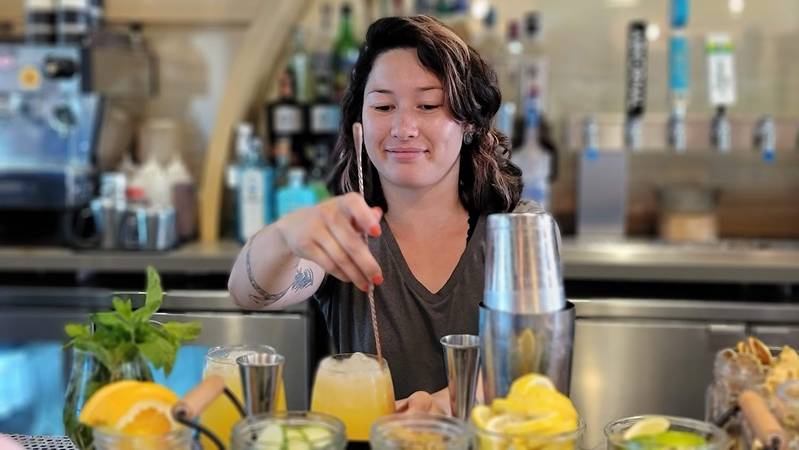 Hotel Monsaraz San Diego is a great example of this and they were gracious enough to host us for an overnight stay to help us better understand how great this neighbor is now for a guys trip.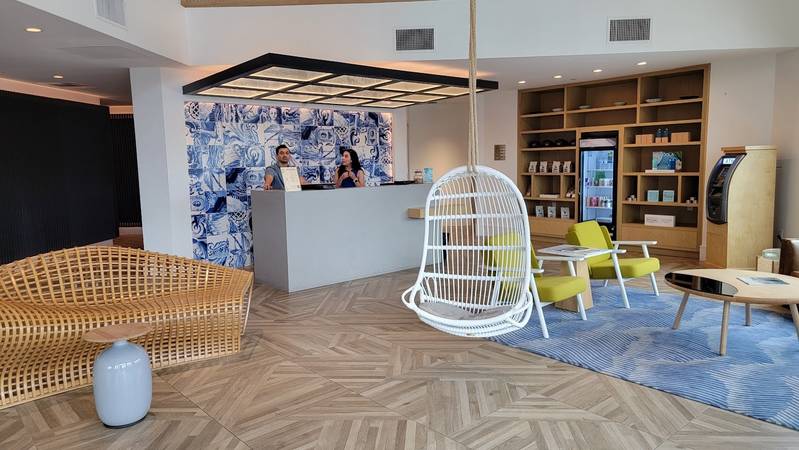 Inside the hotel you will find a light and contemporary design that evokes a combination of San Diego's modern lifestyle but also the heritage of the Portuguese fishermen who helped shape this neighborhood decades ago.
Frankly speaking, this is a great hotel option even if you aren't planning to explore the Point Loma neighborhood since it is only a 20-30 min scooter / e-bike ride from downtown or about 15 min by car. However, this part of San Diego has some great areas that you should explore as well!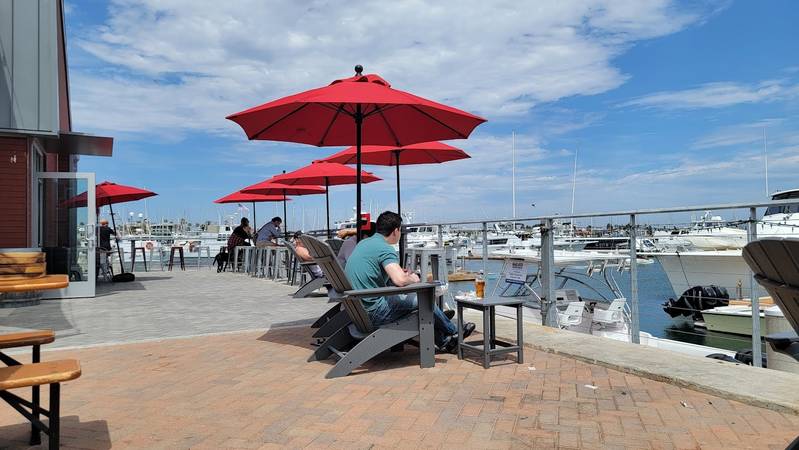 Bay Front Food, Dining, and Activities
Aside from the hotel itself, the biggest selling point for The Monsaraz is it's location. It sits a quick 5-10 min walk to a collection of some of San Diego's best seafood restaurants - Mitch's Seafood and Point Loma Seafoods as well as further down the bay by a few min is Ketch Grill and Taps. Additionally, you'll find Eppig Brewing Waterfront Biergarten, one of San Diego's best craft breweries.
Beyond just the beer there though, in the afternoons when the fishing charters come in, it isn't unusual to see sea lions and sometimes dolphins following the boats looking for fish and that makes for pretty great entertainment while you sip away.
This is also one of the prime locations in San Diego for hiring a fishing charter tour, renting a boat, as well as whale watching.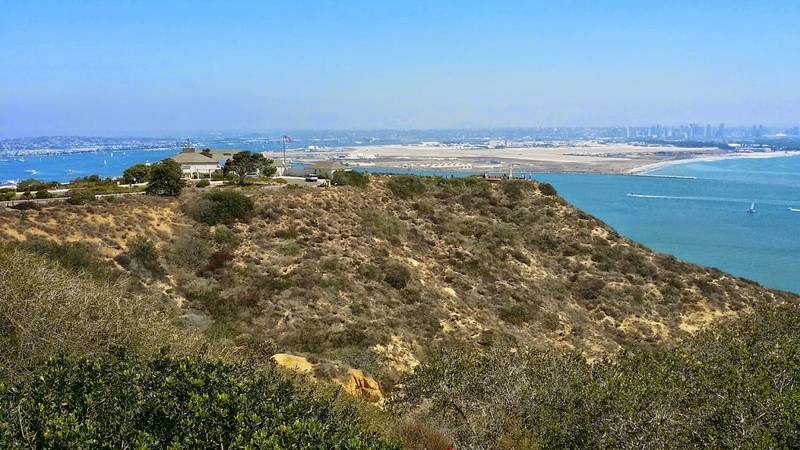 Cabrillo National Monument
While Cabrillo National Monument can be more challenging to get to vs just walking to the harbor, it is a must visit when you come to San Diego. From the edge of Point Loma as it sticks out into the ocean from 442 feet above the water it provides spectacular views of downtown, ships in the harbor, Coronado Beaches, and you can also see Tijuana, Mexico off in the distance.
This is the site of where Juan Rodriguez Cabrillo set foot for the first time in what is now the West Coast of California and there are some great history exhibits where you can learn about Spanish exploration as well as the more modern role that Point Loma served during WWII as a military fortress to defend the harbor.
This is also one of my favorite places to bring a camp chair and watch whales as they migrate along the shore from December - March but the peak time is usually in mid-January so it can be a bit chilly. Make sure to bring your binoculars since while you can see spouts with just your eyes, it is even cooler to see things a bit closer.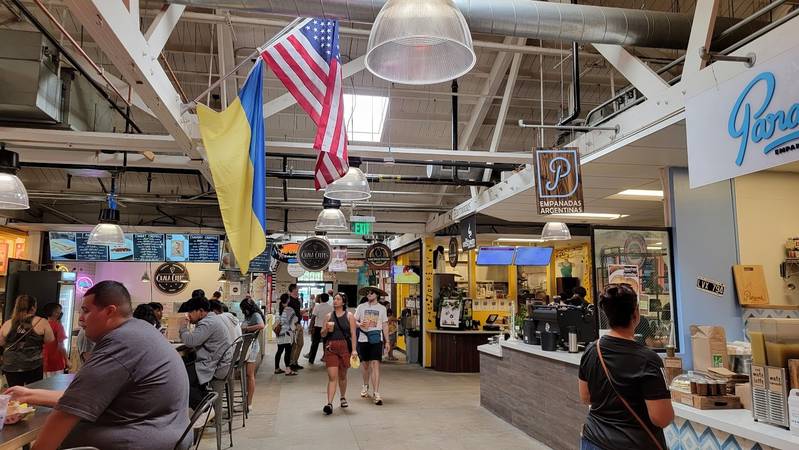 Liberty Station and Liberty Market
Liberty Station is home to some of my favorite non-seafood restaurants including Dirty Birds for Wings and Slater's 50/50 for their legendary half bacon - half beef burger patties and a huge selection of beers on tap. Additionally there is a Liberty Market which is a great food hall with a bunch of kiosk-style takeout restaurants as well as shops where you can pick up some San Diego craft beer and other supplies if you are planning to do a hike or a beach day.
Concerts At Humphreys by The Bay
Located walking distance - maybe 20-30 min - from The Monsaraz is Humphrys By The Bay, an outdoor music venue featuring a pretty great lineup that in 2022 included Chicago, George Thorogood & The Destroyers, Jackson Browne, Billy Idol, and Willie Nelson & Family among others.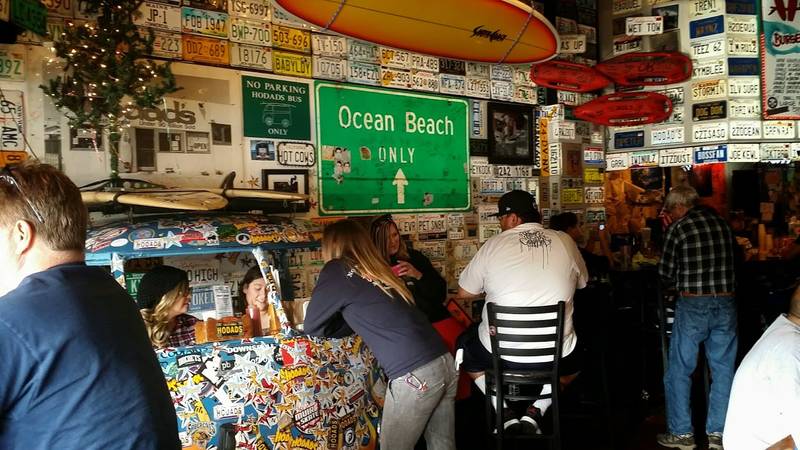 Ocean Beach
Ocean beach is a fun and laid back hippie enclave that offers some fantastic restaurants including OB Noodle House and the iconic Hodads - one of the best burger places in San Diego. If you are looking for a cool beach to hang out and watch surfers and get a taste of an iconic California beach town then this is a great alternative to the larger and more more college kid, party scene-dominated Pacific Peach just to the north of OB.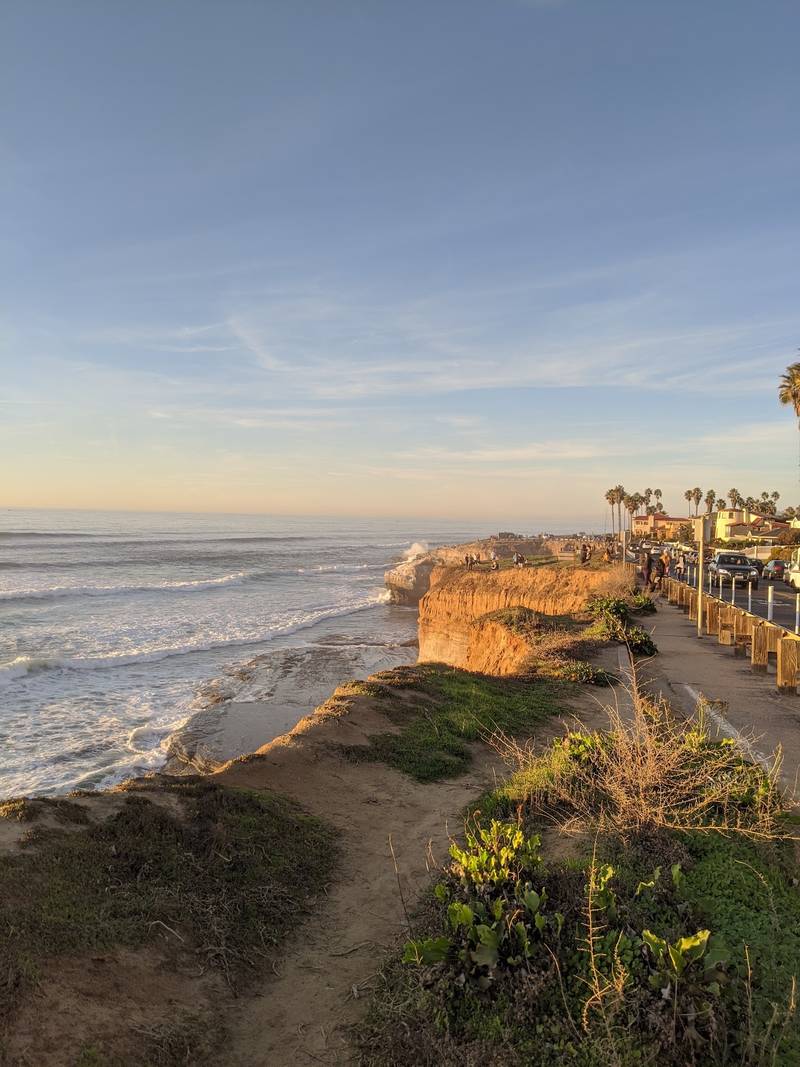 Sunset Cliffs At Dusk
One of San Diego's greatest features is our sunsets and possibly the best place to watch them is from Sunset Cliffs in Point Loma. Located directly opposite of The Monsaraz on the other side of the peninsula there are a series of parking lots as well as trails here where you can grab a spot to stand or sit and watch the sun go down.
No matter what you choose for your Point Loma guys weekend, there are plenty of options. This is absolutely a destination within San Diego that has earned it's position along side others that are better known.