Majorca (or Mallorca), one of the most visited islands in Europe is located in the Mediterranean sea, to the South East of Spain. This perfect location gives Majorca extraordinary weather that is the envy of most parts of Europe. As the largest of the Balearic islands, it is a prime holiday destination of many Europeans but also a great spot for Americans too. Here's some of the reasons why you should consider the island for your next lads holiday or mancation!
Beaches!
One of the most renowned attractions of Majorca are the beaches. They are ideal for sunbathing and relaxation. A lot of the beaches are also attached to resort centers. Families with children will find facilities for their young ones in these centers. Some examples are the Playa de Palma, Port de Pollenca, Cala Millor, Port d'Alcudia, and the Magaluf.

Exclusive But Still Accessible
Only few places, in Europe, can offer the exclusive experience in Majorca. Resorts and beaches are found along the length and breadth of this island. However, there is yet more. Majorca is not limited to beaches and resort centers. Family friendly 4 star hotels in Majorca give an added delight to the overall experience. In most of the hotels, children stay for free, there are no booking fees, and you also get the option to choose your room.
It's Easy To Explore the Island
Majorca lies close to the Mediterranean sea. The heartbeat of Majorca is the "Palma de Majorca". Half of the population of Majorca live here. Shops, nightlife, and restaurants are found along the streets of "The Palma". A Gothic cathedral, very much visited by tourists, is also located in this part of the island. Within a walking distance, there are palaces, museums and courtyards.
Rent a Boat and See The Island By Sea
Going on a cruise. Since Majorca is an island, boats are essential for some of the activities. Boats can be rented for a day, half a day, or a different duration depending on the individual's preference. The boats also come in different sizes. There is the so-called catamarans or motor boats. They can be small or large. The boats have varying services. In a typical day trip, there are visitation to different beaches, swimming and lunch. At evenings, it is possible to have a sunset view. Speed boats can be hired as well. For families or large groups, yacht services are available.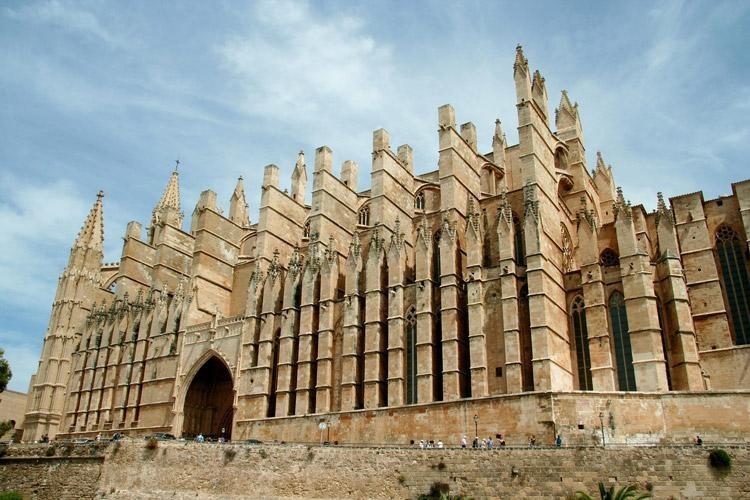 Explore Majorca's History
Majorca's history can be found in the ancient structures. Some of them still stand in their ruined states, even after hundreds of years, but a few have been converted to hotels. Two castles in Majorca are preserved in their first original conditions: the Capdepera and Bellver castles. The Royal Palace of Almudaina opens its garden to visitors most part of the year.
Adrenaline Sports
Majorca offers a lot of physical activities to visitors. These range from go-karting, paint balling, to golf. There are even rock climbing opportunities and mountain biking. Majorca boasts some of the most beautiful climbing sites in Europe. There are a range of terrains from hills to coastal areas for cyclists. With the awesome weather condition in Majorca, there are many months to ride the island each year.