When most guys think of taking a wine weekend getaway their minds shift to Santa Barbara, Sonoma, or Napa but there's another area that I've recently become excited about. Temecula, California is located the perfect distance between Orange County, San Diego, and Los Angeles and is rapidly coming into its own in terms of vinoculture as well as tourism opportunities in general. For years I drove by the area on my way to Vegas but now I can't wait to go back again soon!
Temecula's origins date back to 1858 when it became a stop on the Butterfield Overland Stage route and rapidly became a center of commerce and stopping off place for passengers as well as merchants. In 1859 the Temecula Post Office was established as the first one in inland Southern California. Temecula Valley has come a long way since then though.
Today, Temecula offers everything you might need for an epic guys wine weekend including a casino, music and entertainment, great food, outdoor adventure, and of course wine. Just for good measure though, they've also got breweries, meaderies, and distilleries in case you are thirsty for more than wine!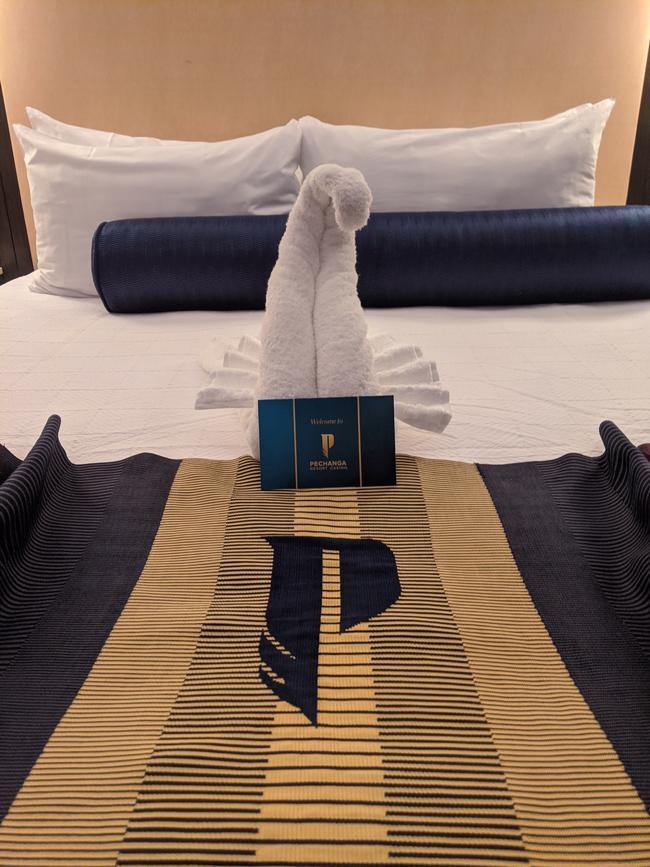 Where To Stay in Temecula:
There are a wide variety of hotels, inns, and resorts in Temecula ranging from budget accommodations at chain hotels to Airbnb rooms at individual vineyards. However, for a guys weekend wine getaway, my pick would be a stay at the Pechanga Resort and Casino. This resort is enormous, in fact, it is one of the largest in the United States with more than 180,000 square feet of gaming space. Pechanga has two hotel towers here and we stayed at the Resort Tower. Slightly closer to the Casino, restaurants, parking, and shuttles to other parts of the resort is the aptly titled Casino Tower. Our Junior Suite at the Resort Tower though was a fabulous room with modern amenities and a great view of the golf course and was located on a secure floor for that extra bit of privacy.
Our room had a King bed and a large sofa though it could be configured for two queens instead. With pricing starting at only $219, this makes a great option for a group of guys looking to share a swanky room since it features two 55" TVs and in the bathroom the toilet area is completely enclosed, allowing people to use the sink to or shower while someone is using that area.
Other Places to Stay In Temecula Include:
Doffo Winery - One of my favorite wineries has a room listed on Airbnb and if you love Italian motorcycles and great wine then you should check this out.
Carter Estate Villas - I stayed here at Carter Estate earlier this year with Heather for a romantic getaway and I can't recommend it enough. If you are looking for a villa in the vineyards for your guys wine weekend though, it is a great option as well.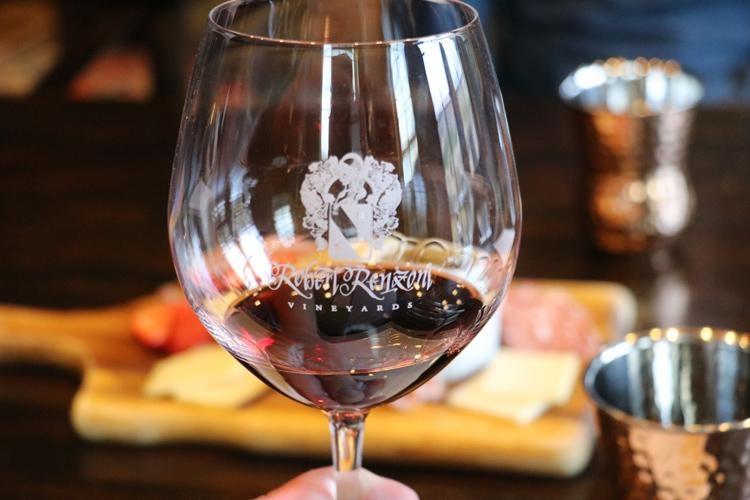 Temecula Wineries We Recommend For Guys:
Some guys are more into wine than others so I'm always on the lookout for places that are fun and approachable. While it is fun to taste wine from $100 bottles occasionally, quite honestly I appreciate bottles under $50 far more since I know they are bottles that I'd be able to enjoy without thinking about the price tag. In the past 5 years since I first visited the area things have gotten a lot better here. Winemakers are shifting from producing what they "think people want" to embracing what grows really well here. For instance, people love classic wine varietals like Pinot, Cabernet Sauvignon, and Chardonnay but this area isn't the same as Sonoma, Willamette Valley, or Washington State. It seems that in the past few years the wineries here have decided to embrace the fact that the Mediterranean climate allows them to produce excellent wines in the styles found in Tuscany, Provance, and Rhone Valley.
Some of the more excellent varietals here include Sangiovese, Syrah, Zinfandel, and Tempranillo. However, the valley supports the growth of more than two dozen different varieties that also include: Cabernet Franc, Sauvignon Blanc, Malbec, Grenache, and Chardonnay.
Doffo Winery - If you dream of sipping some of the best wines in California while exploring the owner's collection of classic and modern motorcycle memorabilia then this should be first on your list.
South Coast Winery - While not particularly masculine, I find that South Coast Winery has very approachable wine servers in the tasting room and their wines are excellent though approachable, fun, and affordable.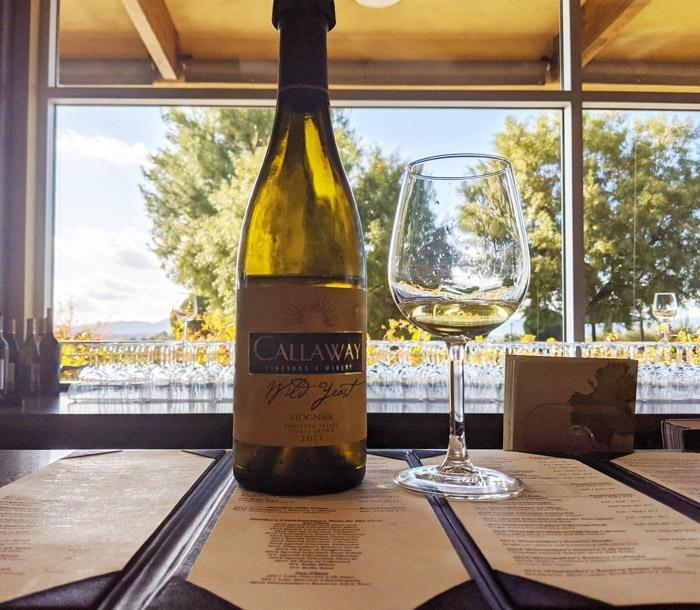 Callaway Vineyard & Winery - While it bears the same name as Callaway Golf, this is a separate company and unfortunately no golf memorabilia. However, they do have one of the largest tasting menus in Temecula and certainly one of the best views. Make sure you try some of their Wild Yeast collection vintages where the grapes are fermented using naturally occurring yeast found on the grapes rather than adding it during the winemaking process. While not my favorite, tasting their 2017 Wild Yeast Viognier and learning about the process was an interesting way to feed my thirst for wine knowledge.
Robert Renzoni Vineyards - Robert alone is worth the stop here. he's a man's man who gets it and the tasting room is absolutely stunningly beautiful. In addition to some of the best wines in Temecula, they also have a restaurant here with bread flown in from New York, authentic Buffalo-style wings (Robert is from Buffalo), and fabulous pasta sauce that he's so proud of that he "forced us" to try some during our wine tasting.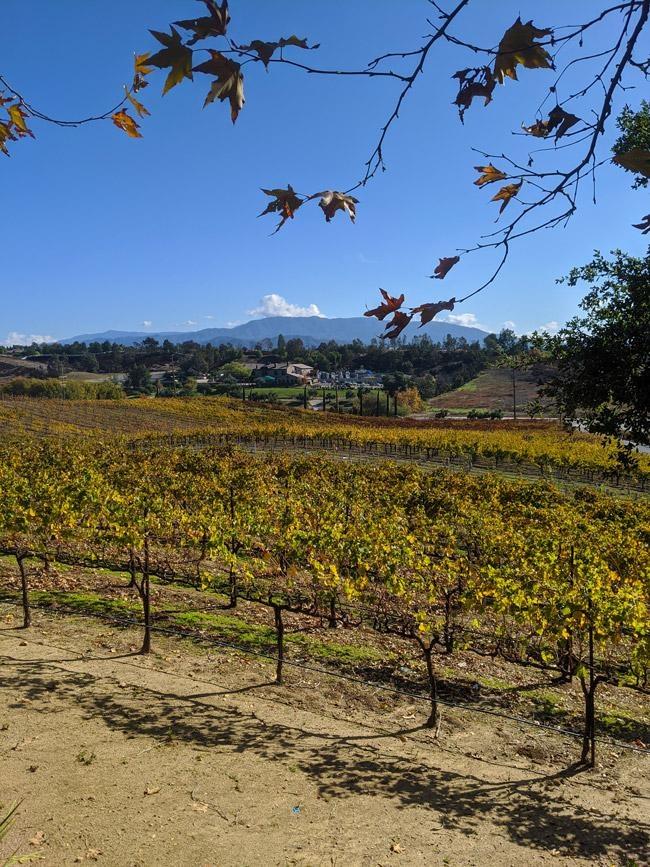 Hart Winery - I'm a wine club member of their sister vineyard in San Diego and this location has a similar "family feel". One of the challenges with a popular destination like Temecula is that you sometimes lose that sense of casual intimacy as tasting rooms found in barns give way to mock Tuscan villas with counter space for 50 people at a time. Hart Winery is producing some excellent wines and while it is easy to pass by on the way to the larger estates, do yourself a favor and stop in for a tasting. Don't forget to grab a glass of your favorite Hart Winery wine here though since there's a very nice seating area outside the tasting room with beautiful views of the vineyard and valley below.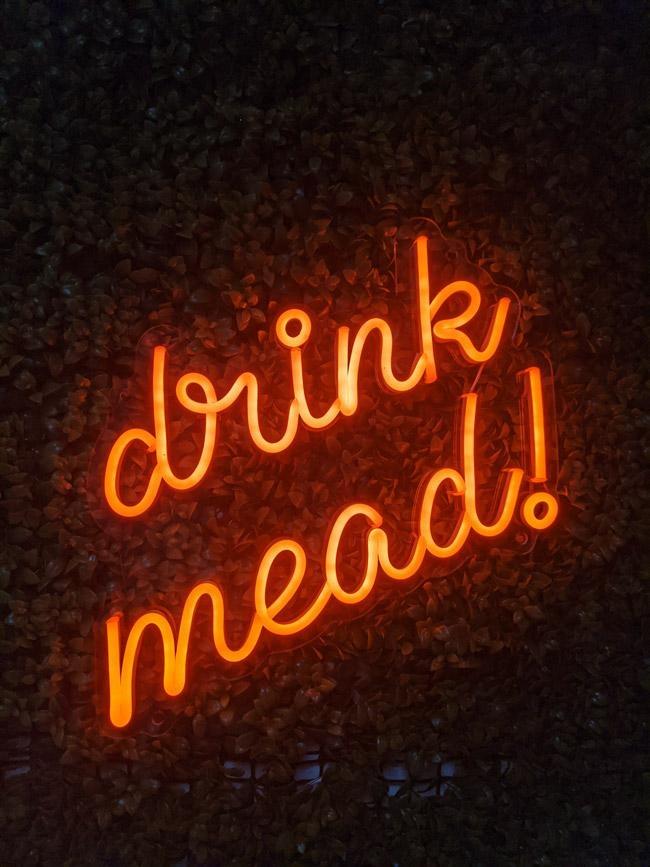 More Than Just Wine To Enjoy In Temecula!
While wine might be the reason you visit Temecula - they are producing beer, mead, cider, and spirits here too. We had a chance to stop by a few of these places including Refuge Brewery (now opening a vineyard with his son), Batch Mead (also offers fabulous ciders!), and Galway Spirits (flavored vodkas and other spirits including bourbon ). Like everywhere in Southern California, the beer scene here is booming with creativity and excellent product, I can't wait to come back and taste more of it.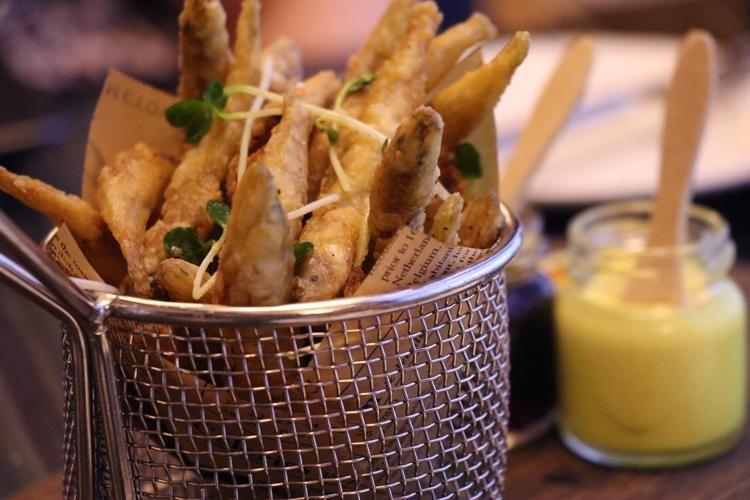 Where Guys Will Love To Eat In Temecula:
When I do a guys trip I like to be a bit naughty and try stuff that my wife (and probably my doctors would frown upon). Thankfully, Temecula did not disappoint in this regard either.
TOAST - Some of the best breakfast places in the country are found in strip malls and TOAST Temecula didn't disappoint. While they have traditional items like benedicts and pancakes - go for something like the Radical Stack, add a Bacon Flight, and wash it down with a Man-Mosa (Refuge Orange Wit with Orange Juice and a Tajin rim).
Pechanga Casino Resort - The casino here has a ton of food options so I'm just going to list them here instead of breaking them out individually. We recommend checking out Umi Sushi & Oyster Bar for some great sushi and of course, an order of the Wakashogi Fish Fries (tiny fried fish that look like French Fries in the basket). However, I can't wait to go back and try their famous Lobster and Seafood Extravaganza. As a buffet lover, I was sad that I visited on Sunday and Monday night so I missed this feast that includes the normal buffet items as well all-you-can-eat 1.25 pound whole lobsters flown in from Maine the night before) and enhanced seafood selections that include an upgraded sushi station, whole-salmon carving station, fresh and baked oyster station, snow crab, fish tacos, ceviche, calamari, Dungeness crab and more items than I can possibly include here. This Lobster and Seafood Extravaganza is served every Thursday and Friday night from 4-11pm.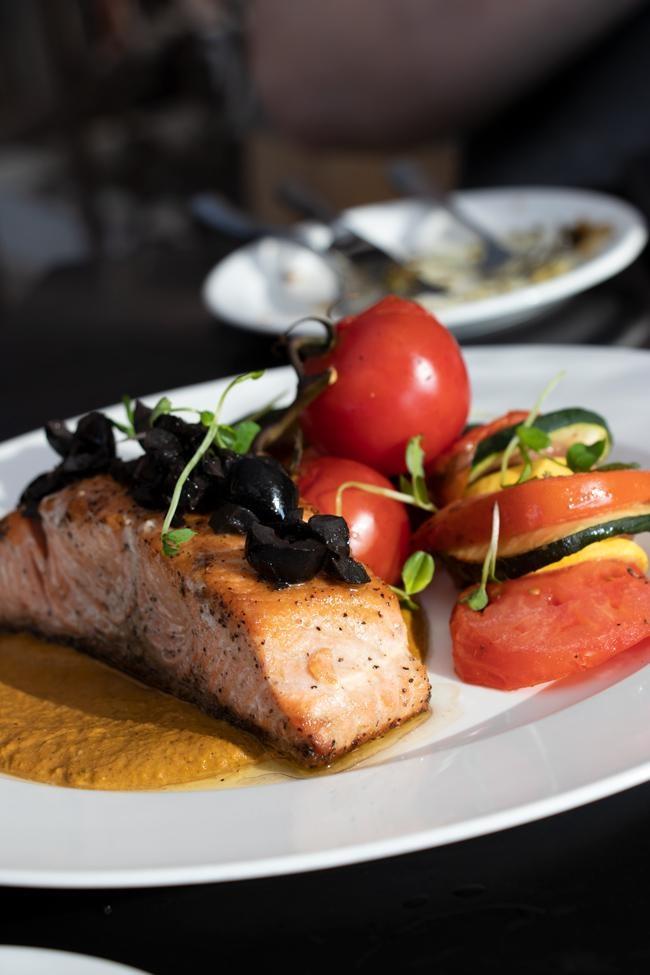 Meritage Restaurant at Callaway - I wasn't expecting to have this be one of the best meals of 2019 here at Meritage Restaurant, but it absolutely was. Maybe it was the setting, the wine we were enjoying before walking over to the restaurant and possibly the view helped make this special. However, ultimately the presentation and flavor hammered it home as my recommendation for where you should go to celebrate something special ... even if that's just being with good friends!
Devilicious Eatery - Imagine a place where not one menu item was "basic". I first experienced Devilicious as a food truck years ago but now that feisty gang of foodies has grown up. Now they have 50 some taps with local, regional, and national craft beers, craft soda, and crazy good foods to eat like Bacon Wrapped Mac & Cheese Balls, Blue Cheese Bacon Stuffed Jalapenos, Short Rib Melt (red wine braised short rib, cheese curds, onion jamp, and garlic aioli on ciabatta bun!), Pork Belly Melt (smoked pork belly, brussels, gruyere and mozzarella cheese, fig balsamic, on butter-toasted sourdough) and their world-famous Butter Poached Lobster Grilled Cheese. Of course, you'll want to upgrade those to include the Bacon Garlic Fries!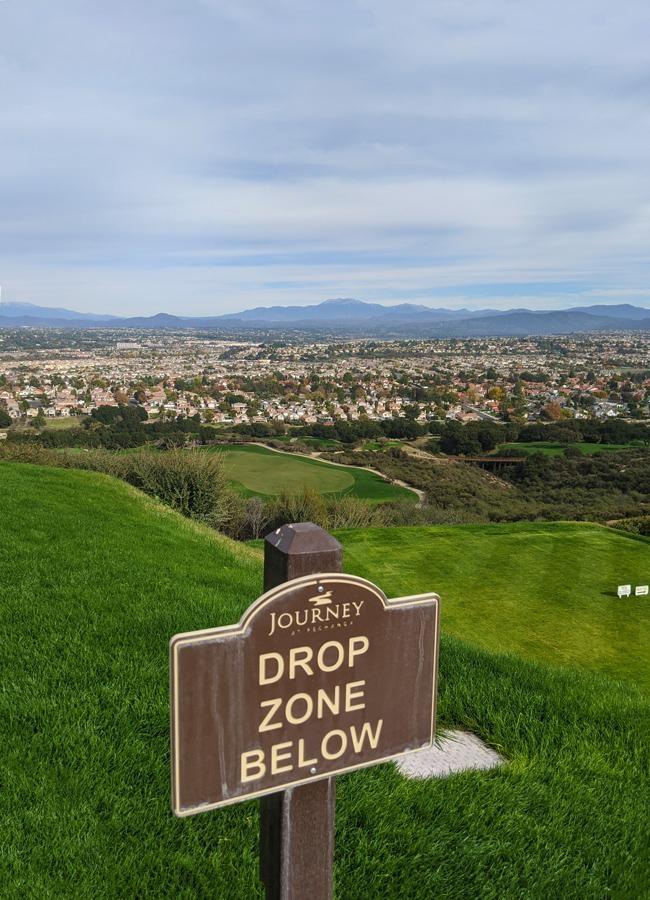 Outdoor Adventure In Temecula:
While a weekend of eating and drinking would be an adventure in itself, Temecula offers some great opportunities to stretch your legs, pump up the adrenaline, and enjoy the fresh air.
Golf - Temecula has several excellent golf courses. This, of course, includes Journey At Pechanga, which we toured and offers visits a stunning view of the valley as they play through 18 holes that include massive verticle drops, water hazards, and even a huge oak tree smack dab in the middle of the fairway. Other courses to check out include Red Hawk Golf Course with their famous Island Green and Temecula Creek Inn Golf Course.
Jeep Tours - While touring wineries on your own can be fun, choosing a designated driver can be tough. Temecula Valley Jeep & Wine Tours can drive you around and explore on and off-road spots between stops at wineries from their open-air Jeep Wranglers.
Bike Tours - Uncorked Tours offers you the chance to explore Temecula while riding on fat tire e-bikes. They also offer Hot Air Balloon flights over Temecula Valley and Brewery Tours too.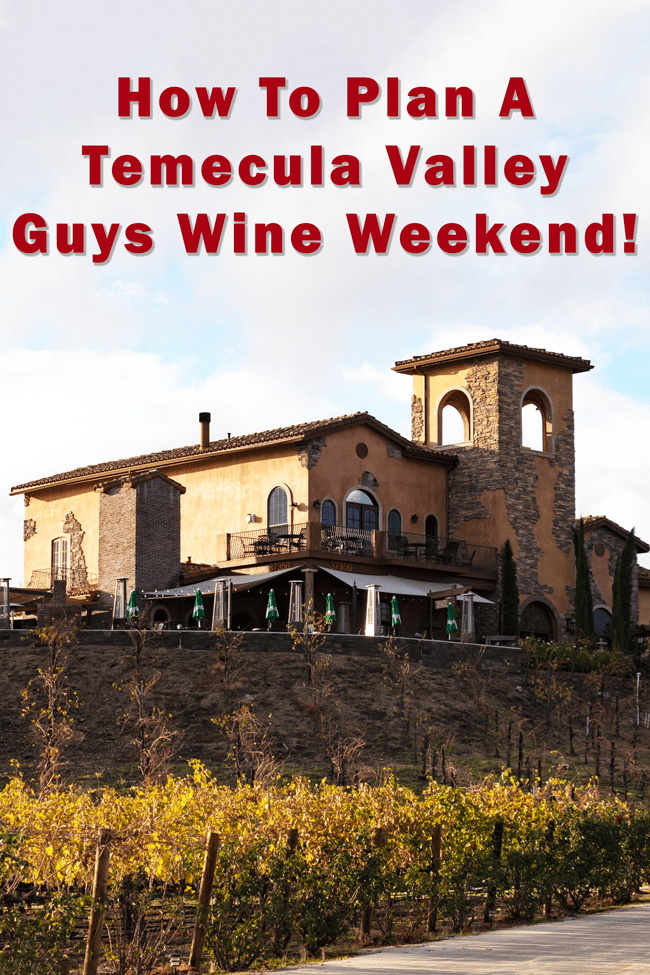 More Photos From Our Visit To Temecula:
Whatever your style or budget, Temecula is a place you should consider if you are a group of guys that loves wine, food, and hanging out with your friends in one of the most beautiful places on earth!
{lightgallery type=local path=images/stories/temecula-valley-guys-wine-weekend/temecula-photos/ previewWidth=160}Temecula Valley Guys Weekend Wine Getaway Photo Gallery{/lightgallery}