There are "Hall of Fame" museums for virtually every sport and pastime out there, but based on our recent tour of the World Golf Hall of Fame in St. Augustine, Florida - this is one that every golf fan MUST visit at least once. What I loved about it is that our group ran the spectrum from "golf experts" to "novices" (me), yet everyone learned something new and all of us had a great time exploring the history of this amazing sport. For me personally, I think it also changed my impressions of golf and opened my eyes for just how much history and diversity have influenced this sport once limited to rich white guys in Scotland.
This World Golf Hall of Fame Museum is so packed with cool stuff including experiences such as a VR Golf tour of the Brazil Olympic course and classic video clips featuring golf, that it's virtually impossible to limit it to just 11 items - but we're going to try!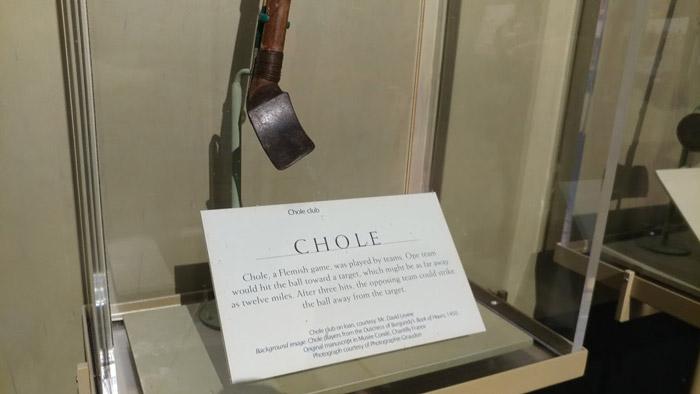 The Golf Hall of Fame does a great job of showing the games similar to golf including Chole - a Flemish game where you would hit a ball towards a target, sometimes as far away as 12 miles!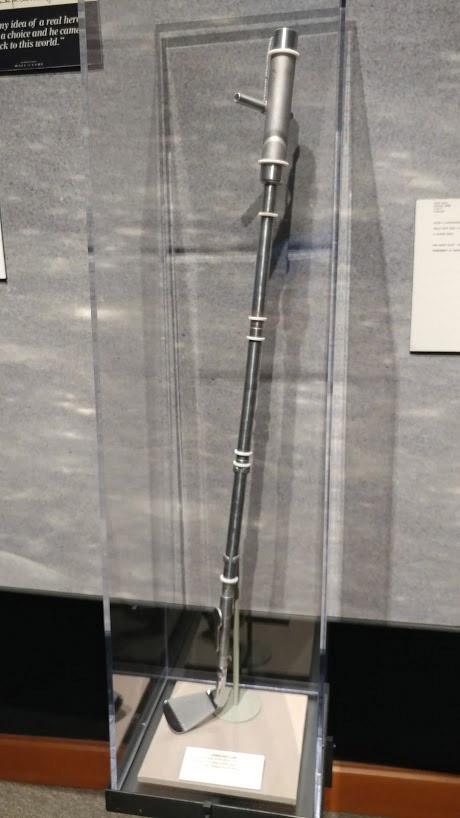 In 1971, golf went into space when Alan Shepard became the first person to play golf off the earth. He managed two hits with a makeshift six-iron and two golf balls onboard Appolo 14. This is a replica of that famous club.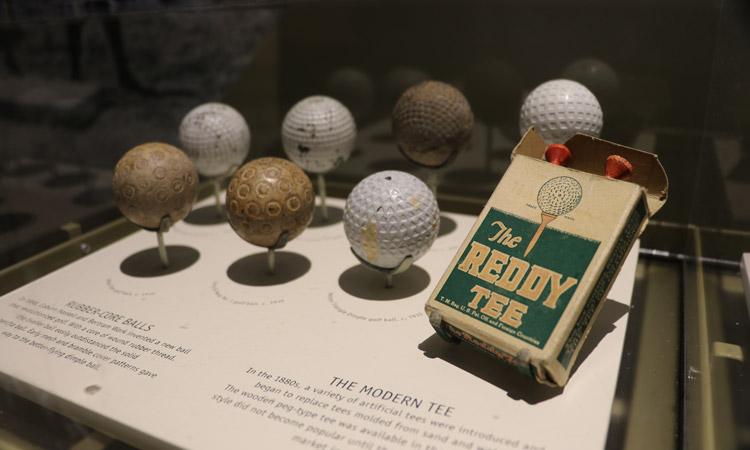 Over the years there has been quite a bit of innovation in all facets of golf equipment and it's pretty cool to see how things have evolved including these early "modern" rubber-cored balls and modern tee.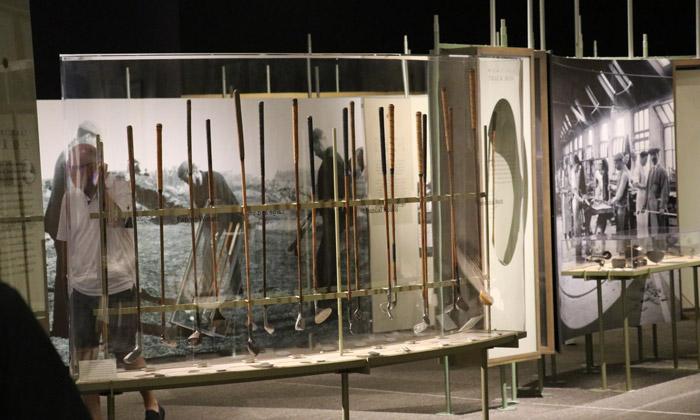 Clubs too have evolved tremendously over the hundreds of years that the sport has been enjoyed around the world. From hickory sticks to metal headed clubs there's an incredible assortment of weird and wonderful innovative designs on display.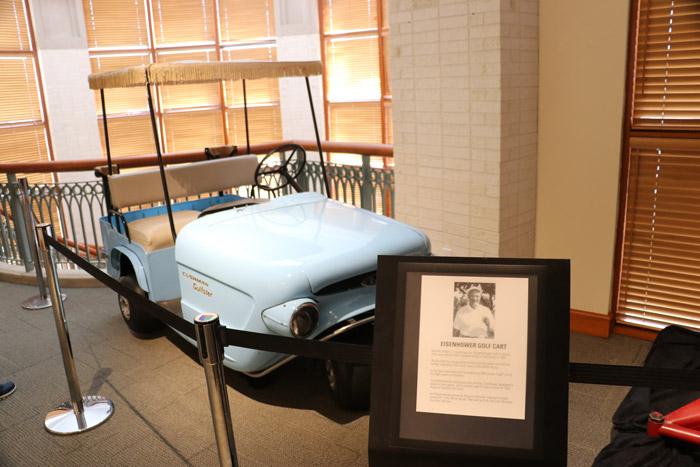 Golf has been the sport of kings, so it's no surprise that American presidents also enjoy the sport. The museum has one of President Eisenhower's golf carts on display.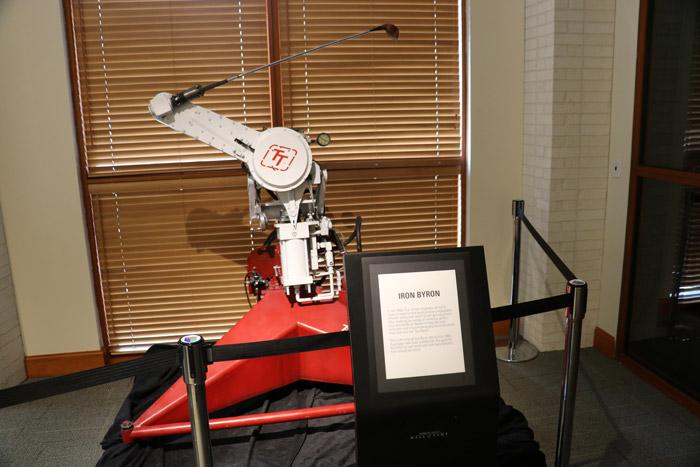 Modeled after and inspired by the "perfect golf swing" of Byron Nelson, this robot was used by the USGA and golf manufacturers to measure and compare golf clubs and balls for conformity standards.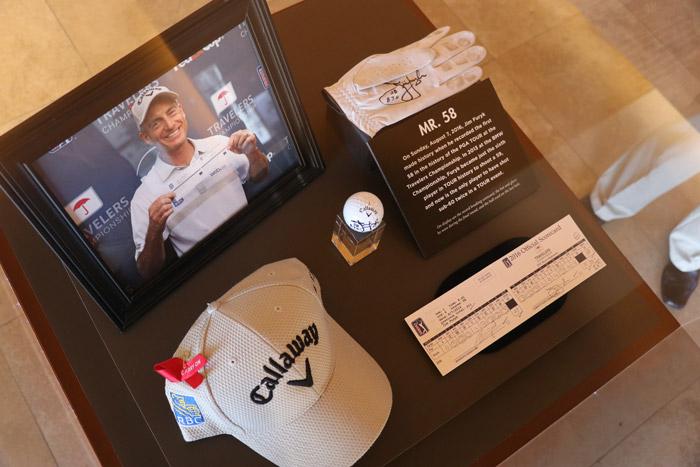 Jim Furyk earned the nickname "Mr. 58" after achieving the lowest score in PGA Tour history at the Travelers Championship in 2016.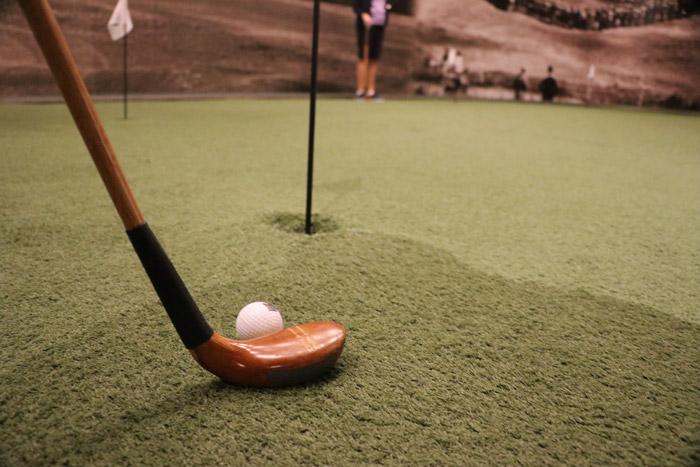 Visitors can do more than just look at exhibits - they are invited to grab a hickory club and put on a green modeled after that found at St. Andrews in Scotland!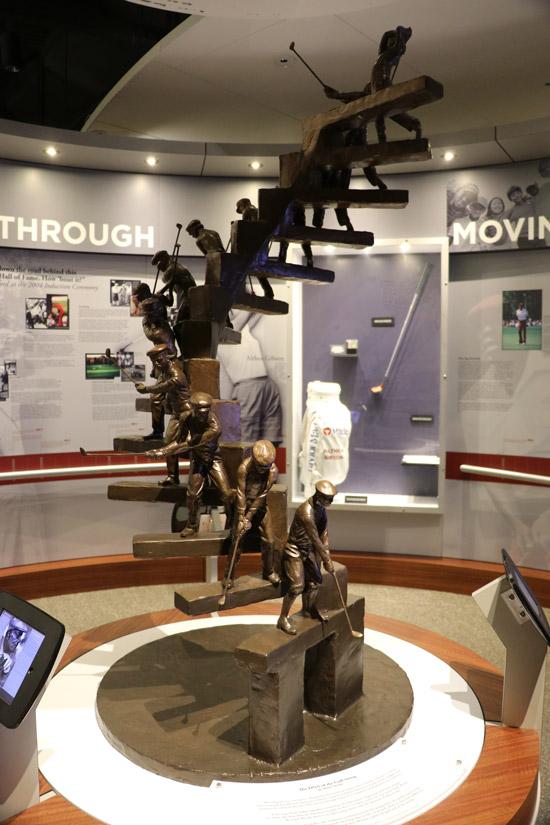 Golf is a richer sport because of the contributions of African American players. This statue that features famous black golfers and the room that surrounds it is a reminder that there's far more than Tiger Woods to celebrate!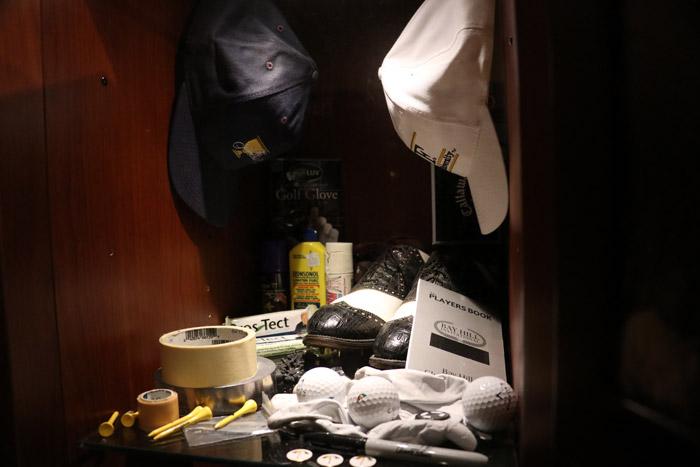 Of course, there's also the member section of the museum featuring players inducted into the World Golf Hall of Fame. Here, visitors stroll through a "locker room" where each member has a locker dedicated to their legacy. Each one is unique and filled with items that they (or their family) have chosen. For instance, in Betsy King's locker (Classic of 1995) you will simply find a family bible turned to Titus 3:15. For other golf legends like Arnold Palmer (above and below), you will find a collection of personal items that help fans gain a better understanding of just who these legends are and what made them tick.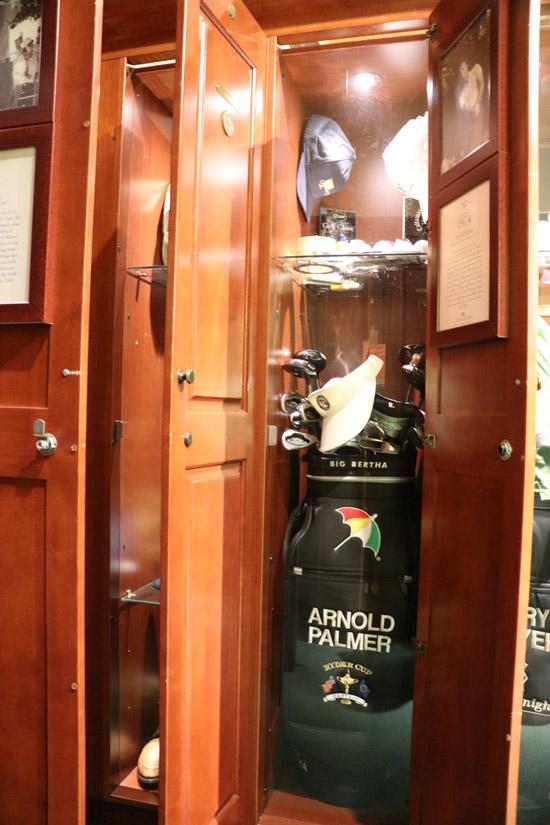 The museum is located in Northeast Florida - 20 minutes south of Jacksonville and 8 miles north of historic St. Augustine off of I-95 at exit 323 "International Golf Parkway". Admission to the World Golf Hall of Fame is $20.95 for adults and Children ages 5-12 are $5, the museum is open 7 days per week.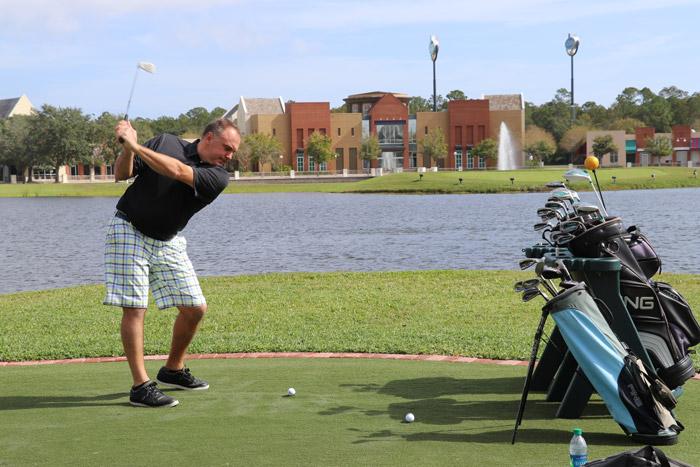 In addition to the museum, admission also includes one round on the 18-hole, natural grass putting course and one shot on the Hall of Fame Challenge Hole. The 132-yard island green is designed to be similar to the 17th hole at TPC Sawgrass and shots will be measured by Hall of Fame staff with distances entered into the daily online leaderboard. The winning distance (closest to the pin) each month will receive a commemorative brick under the gazebo to immortalize their skills!