There aren't many things that could convince me to wake up at 3 a.m. but I think I found one and that's the Great Reno Balloon Race. This year, the event featured nearly 100 balloons ranging from simple round ones to ornate ones shaped like stagecoaches, sea horses and even Darth Vader's mask. The event is the largest free hot-air ballooning event in the world and it is held every September in Reno, Nevada.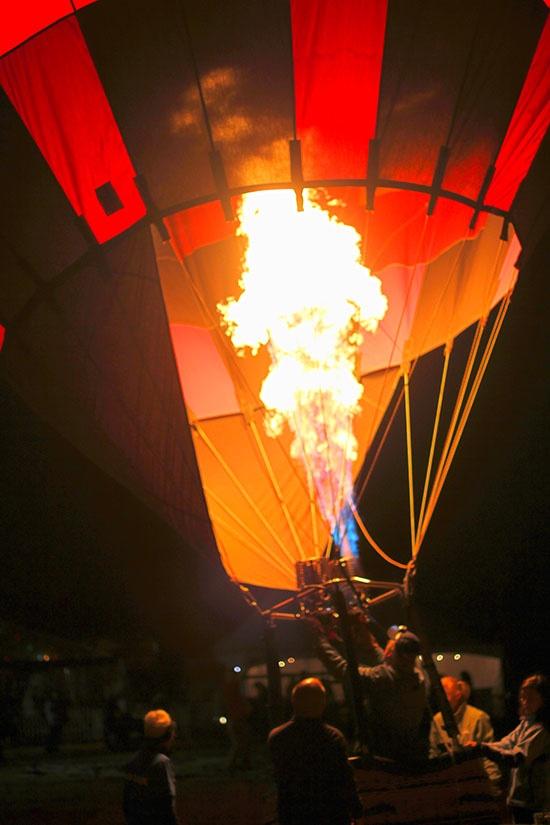 While you can certainly show up after dawn but you're going to miss the best part - the Balloon Glow. It is an almost spiritual experience that hopefully I can convey the awesomeness of with these photos and the video below, but it is almost spiritual.
Imagine being in a giant open field as these giant balloons are unrolled then inflated. It's as if you are standing next to a 5-7 story building that is erected in just a matter of minutes. Truly this is an extraordinary experience that you really have to visit in person to fully appreciate.
The one thing that I felt was a bit confusing was that this is not a "race" in the traditional sense. Instead, it is a points based competition where the balloon pilots compete to reach a target and then drop their bean bag as close to the center of the X as possible.
{lightgallery type=local path=images/stories/balloon-race/gallery previewWidth=160}Image From 2015 Great Reno Balloon Race{/lightgallery}