Punta Gorda and Manasota Key area is one of my favorite parts of South West Florida. It's stuck right in the middle between Tampa and Fort Meyers and is the perfect place to take a deep breath and relax. While there are many lodging options here, this time we were hosted by the fun and kitchy WannaB Inn located at the southern end of Manasota Key, just before the entrance to Stump Pass Beach. It's a restored classic American beach resort with 80 rooms spanning seven different areas between Lemon Bay and the Gulf of Mexico. I've never in my life written a review where the lead photo is from my bathroom window, but that's exactly where I shot the photo above. This area is just simply beautiful beyond belief.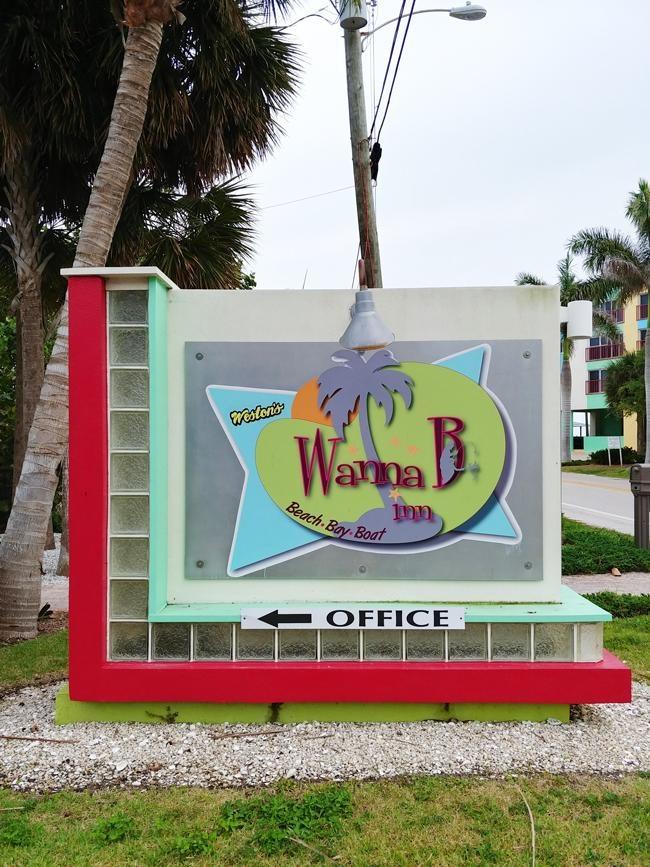 To some, the word's kitchy, vintage, and retro are code words for dumpy and old. I had that same thought initially but upon checking in my fears were completely gone. The exterior was extremely well maintained and while I can't speak for all of the buildings, our rooms in the Nautilus building were basic - but clean, well maintained, and welcoming. So were staff members that met throughout our stay.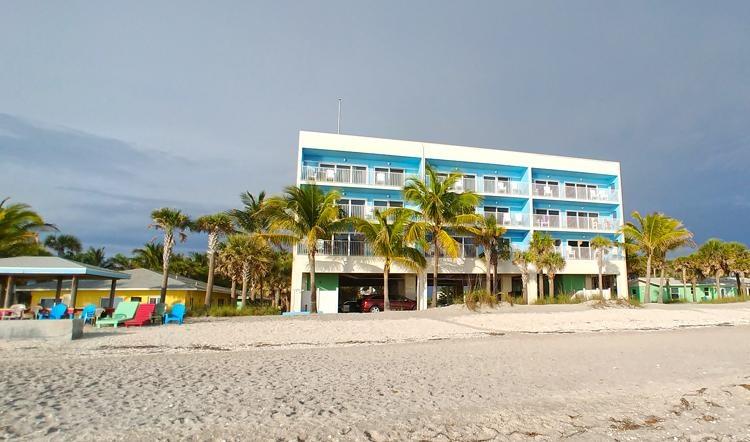 Aside from a basic level of comfort, probably the most important part of a beach front hotel for me is well ... the beach. Is it easy to get to, is it truly beach front and what amenities does the resort offer. At WannaB Inn, everything is relaxed and laid back. This is not a luxury resort and I am glad of that. Here, you can walk around casually without worrying about dressing up. There's golf carts to take you to restaurants on the key, and BBQ grills, picnic areas, and gazebos to provide respite from the sun.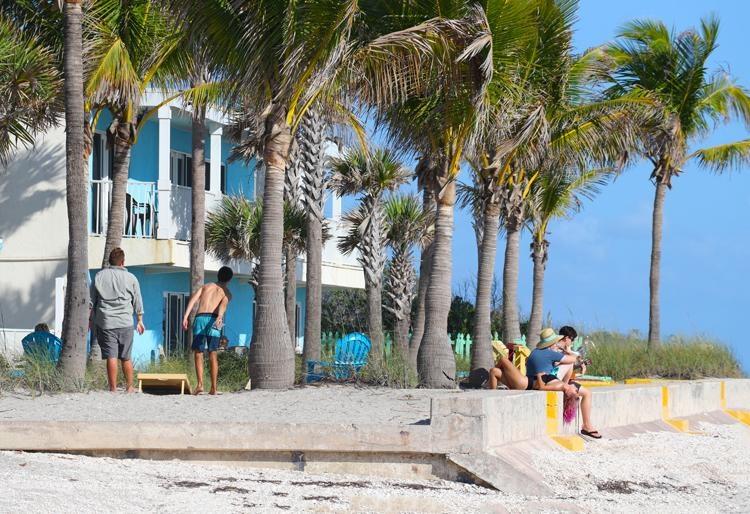 The beach is quite literally a shell throw from the parking lot located under the building and that means there's no reason you can't do a quick dip before bed!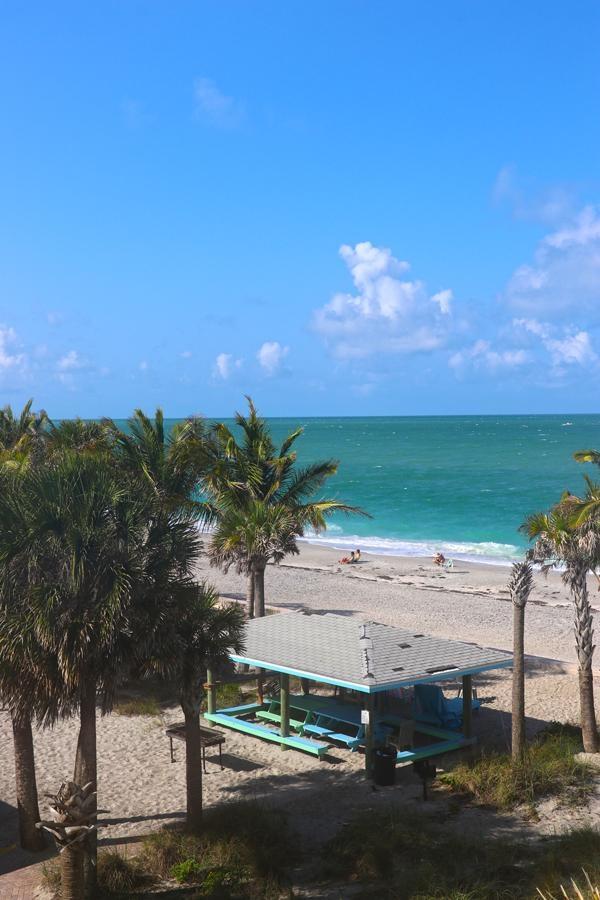 Inside the Nautilus building, we had a corner unit on the third floor facing Lemon Bay but still had ocean views from the bedroom and bathroom windows as well as partial view of Lemon Bay across the street.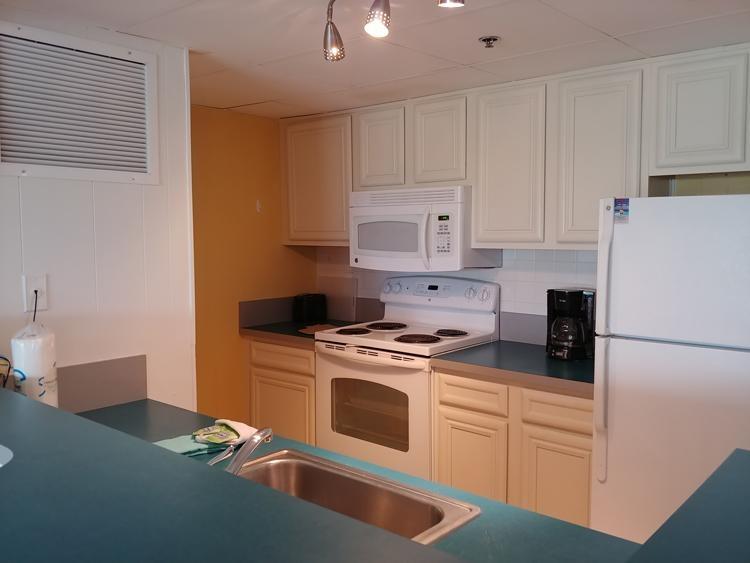 The room is categorized as a one bedroom but it is essentially a one-bedroom apartment with full kitchen, dining table, couch, and recliner.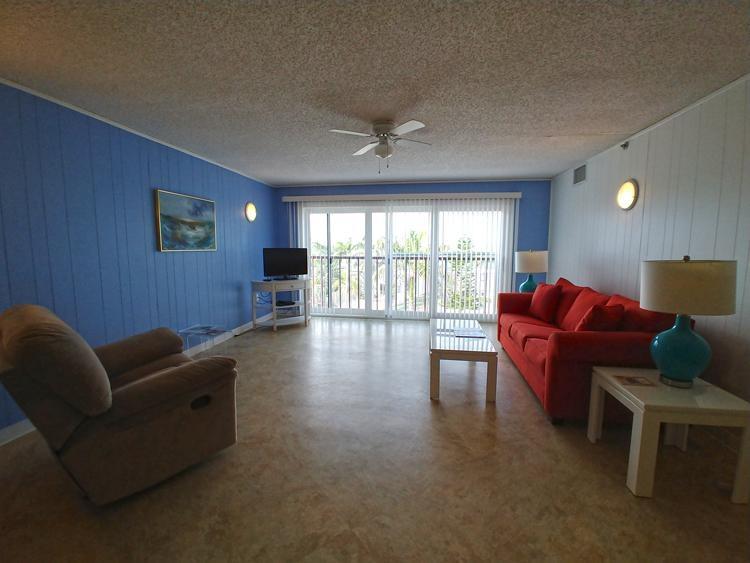 One of the things I liked about this unit is that the windows in the common area were sliding doors and with the window open in the bathroom I got a great breeze and you really felt like you were at the beach. Make sure to turn the AC off though since you don't want to waste energy.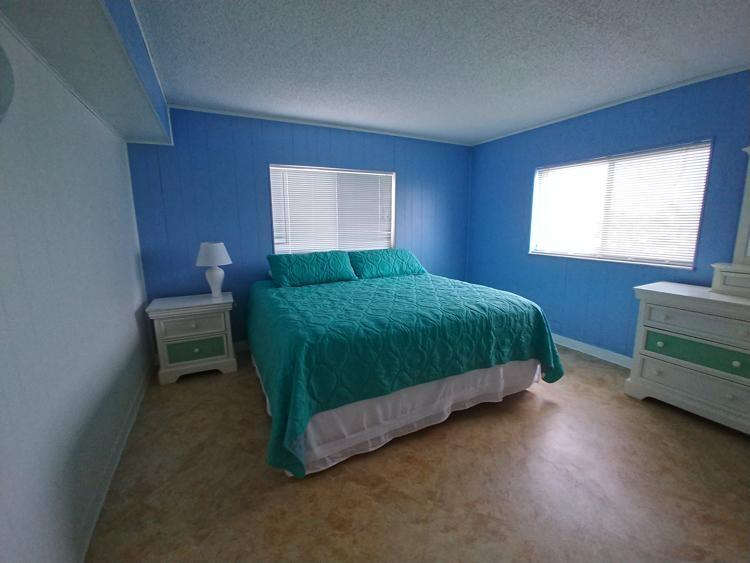 The bedroom itself was like everything else in the property. Basic, brightly colored, and very clean and comfortable.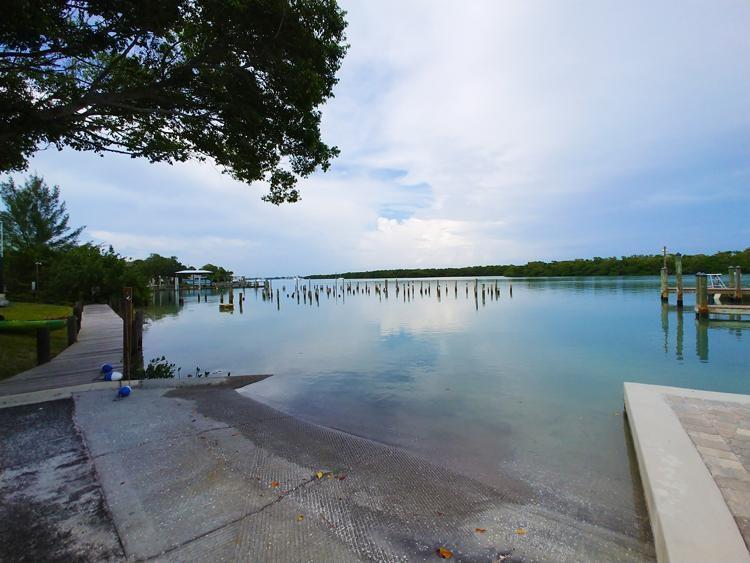 On our trip, we were going out on a fishing charter but one of the things that is really nice about WannaB Inn is that there's a boat ramp right there next to the office. If you are looking to go paddle boarding, kayaking, or fishing this makes it very easy.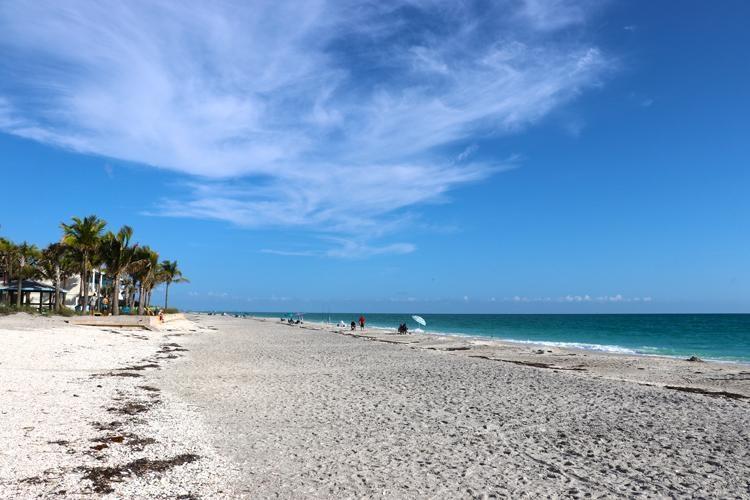 For the rest of us though, I'm happy just relaxing on the beach and enjoying palm trees and crystal clear turquoise water on sugar sand beaches!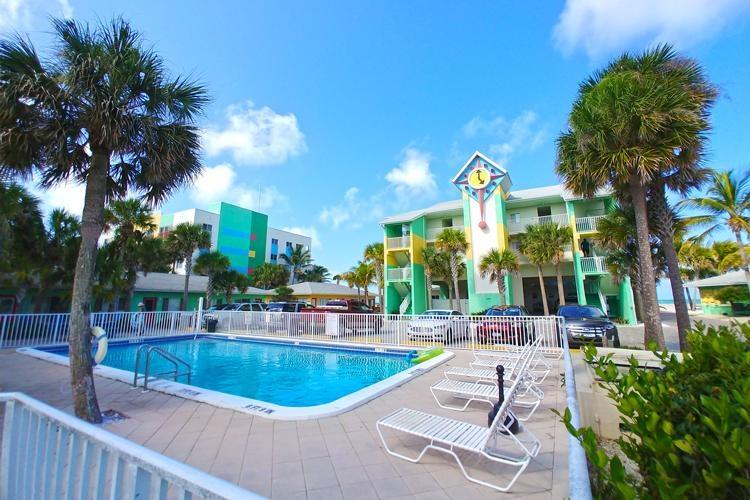 WannaB Inn is a very special place with a variety of room types including 1, 2 and 3 bedroom units. They also have two pools, including this one by Sand Dollar Circle for those that want a less sandy swimming experience.