I go to a lot of trade shows and I get a ton of swag from openings as well as just random companies looking to send me stuff. What most brands don't 'get' is that the most common stuff just gets put in a box or worse, simply thrown away. While you might think that re-usable shopping totes are the rage, let's look at some different items that are actually useful and that means a long life reminding your target about your brand. Here's some tips that you can use to help make the smart decision when selecting swag items for your next promotion!
Think About Actual Usefulness
There's going to be a wide spectrum of usefulness depending on both the brand you are looking to promote as well as the person you are giving it to. Try to put yourself in their footprints and imagine what sort of needs do they have and what sort of work environment are they in. For instance, with me as a travel blogger, I'm constantly traveling, I get a lot of swag items, and I'm a more sophisticated consumer than a typical traveler. This means that gimmicky stuff isn't always best.
The good news though is that there's a LOT of options out there when it comes to getting promotional items for your next event. Usimprints.com for instance has tons of classic items like travel mugs and water bottles of various styles plus lots more other niche items. While some people prefer to just go with "that guy I know", being able to browse online helps with choosing the right look, feel, and features.
Think About the Purpose Of Your Swag
There's three different categories that I consider when it comes to swag:

Gifts - higher end products that are really designed to say "you are special"
Swag - medium cost products such as hats, water bottles, and totes that everyone gets
Giveaways - cheap products such as pens, sunscreen, or even golf tees that you can give out to anyone who walks by as well as being items that you use as part of your daily business.
Classic Promotional Items That Are Always Good
There are some classic items that are always good. Here's some of my favorite ones:
Pens
Hats
Totes
Water Bottles and Mugs
Hand Sanitize
The trend towards higher quality promo items with more creativity and thought seems to be something others are noticing too.
Make Those Good Items Better
Instead of a generic baseball cap, think about high-quality hats that I'll actually want to wear. Likewise, instead of a simple tote - consider one with a lining that helps keep things cool on the way back from the market. It might cost you a bit more but if the goal is to ultimately have me wearing, carrying, and using your item weeks, months or years later then that cap needs to look good, feel comfortable, and be something that I actually enjoy wearing.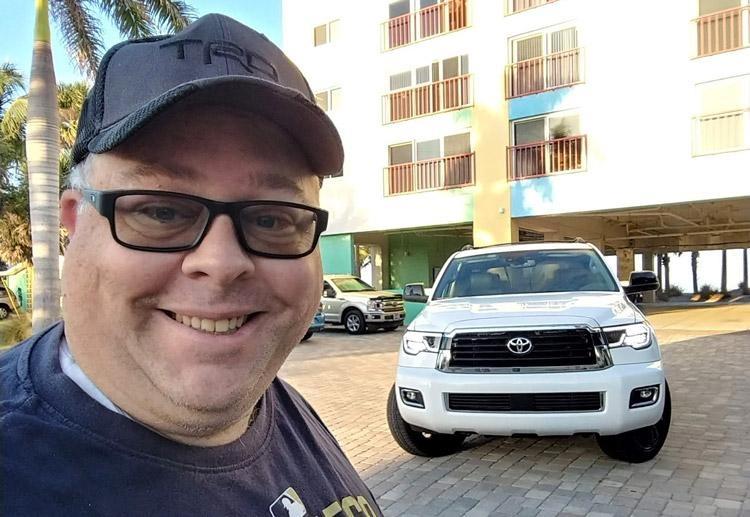 My Top Favorite Swag Items That I Actually Use Regularly
Truthfully, this list is going to skew towards the higher-end but not necessarily. I absolutely always appreciate simple items like hand sanitizer (assuming the focus is on a convenient holder i.e. Purel in a rubber holder with caribener to attach to my backpack for instance). While my preferences aren't gospel for everyone out there, hopefully this helps summarize my points above ...
Insulated Tote from Dove - I got this bag from the company at BlogHer conference YEARS ago. It is essentially a classic tote except that it has an insulated lining to keep things cold and zips shut on top to keep the cold in. It's also larger and more sturdy so I can carry plenty of stuff when I go shopping.
North Face Backpack from Kia - Kia is / was a MASTER at picking swag and in large part that was because they listened to the people around them and had a desire to try new things. This backpack is high quality, comfortable, branded with a brand I like and it reminds me daily of the good times I enjoyed with the brand. I can say almost the same thing about the OGO carry-on bag that they gave me on a different trip. It too is my "go to" bag when traveling on short trips.
Solar Powered Battery Charger from Punta Gorda Florida - I never thought about something like this before but am absolutely SHOCKED that I haven't seen more brands giving these out. It's the one you see in the photo at the top of this article and their full logo and branding is on the back side. I have this attached to my backpack to charge passively no matter where I go and then I can just plug in my phone to get some juice. I don't have to worry about if my battery pack is charged up since this one is always charging (at least when it is in bright sunlight).
Toyota TRD Ball Cap - I have a few other hats that I enjoy too, but this one is my favorite. It is extremely high quality and the logo placement and design is fashionable. Not only that but it fits a large head, has great stitching and while it is obviously a promotional item it's something that I'd actually consider buying at the store.
Each of these brands could go with something cheap - and unfortunately I have tons of cheap plastic water bottles and flimsy hats. However, if you want someone like me to use the item, remember the brand, and then act as either an advocate of the brand or a consumer ... invest the time and energy selecting the right swag and promotional items that will do just that!