Pasta mixed up with cheese has been a favorite dish for centuries. It has a long history of being both a dish enjoyed by foodies to one enjoyed by the poorest of people looking simply for a tasty treat to fill their hungry bellies. As a result, you have an almost infinite number of macaroni and cheese recipes with each person having their own twist on the classic. Today's recipe comes to us from Bellwether Farms, an artisan creamery located in Sonoma County, California and features their Bellwether Farms Carmody.
Urban legend suggests that Thomas Jefferson is responsible for introducing macaroni and cheese to the American palette. However, French and Italian cooks were mixing cheese with pasta for centuries earlier - records go back as far as the 13th century on this. However, it was Kraft who is probably most responsible for making Macaroni and Cheese an American staple. In 1937 the company simultaneously destroyed the dish as anything other than junk food and ensured that the dish would become an American icon.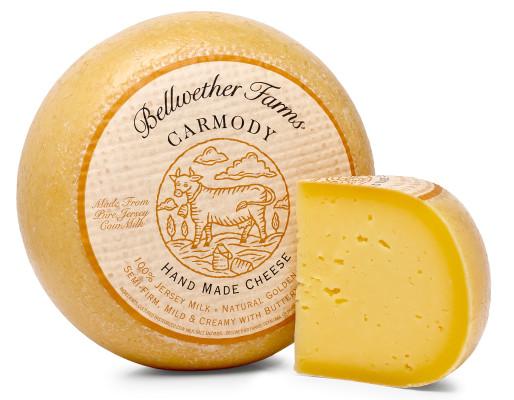 Today though, just like we have re-discovered a better way of enjoying beer, bacon, ice cream, donuts and other mass-market treats, the same is true for macaroni and cheese too. This is a wonderful time to be alive and culinary innovation is a wonderful thing to explore.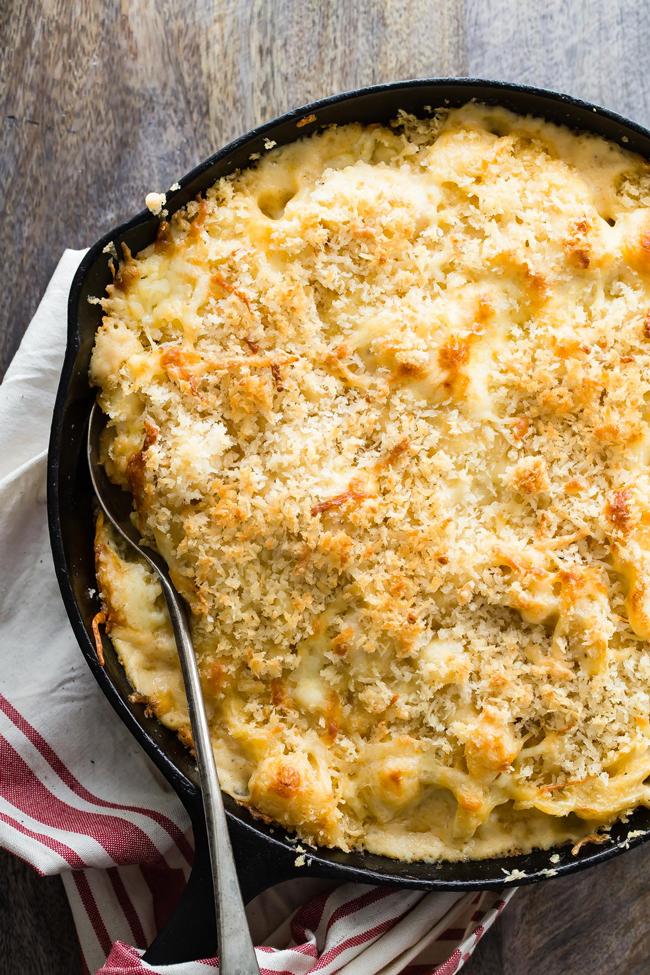 This recipe provided by Bellwether Farms features their Carmody cheese. This cheese highlights a buttery flavor and natural golden color of Jersey cow milk produced by neighboring dairies in Sonoma County. The name comes from the road that winds its way through the coastal hills of the region.
Carmody Mac and Cheese Recipe
1 pound Bellwether Farms Carmody, grated
½ pound Cave Aged Gruyere or sharp cheddar, grated
4 tablespoons butter
4 tablespoons flour
2 cups milk
1 teaspoon smoked paprika (substitute ¼ teaspoon nutmeg if you don't like it spicy!)
salt and pepper to taste
1 pound Orchiette or elbow pasta
3 tablespoons butter
1 cup panko bread crumbs
Carmody Mac and Cheese Preparation
Preheat oven to 375 degrees. Cook the pasta in plenty of salted boiling water until al dente. While pasta is cooking mix together the grated cheeses and set aside. Warm the milk in microwave or a small saucepan.
In a medium saucepan melt butter until it melts and stops bubbling. Whisk in flour until completely incorporated. Cook mixture gently until light golden in color, 3-4 minutes. Add the milk to the flour-butter mixture, whisking constantly until mixture returns to a slight simmer and begins to thicken. Reduce the heat and add 2/3 of the grated cheese, stirring until the cheese is melted and smooth. Add smoked paprika, if using, or nutmeg. Season with salt and pepper to taste.
Drain pasta in a colander and pour into a large bowl. Add the cheese sauce. Stir to combine, making sure pasta is well-coated with the sauce. Pour the mixture into a large oven-proof baking dish.
Melt 3 Tablespoons butter and toss well with the panko bread crumbs. Sprinkle buttered panko reserved 1/3 cup grated cheese over the pasta. Cover with foil and bake for 30-40 minutes or until the sauce is bubbling. Remove cover and bake 10-15 minutes until top is brown and sides are crusty. Remove from oven and rest for 5-10 minutes before serving.
Yield: Serves 8-10 as a side dish