Sure, I enjoy fine dining as much as the next guy but sometimes that just isn't an option and you are faced with a decision of "what to eat" and you only have time to either get gas or swing through the drive through. In those cases I've typically resorted to grabbing a chocolate bar or maybe some beef jerky, but that's never really satisfying. What I really need is a nice juicy hamburger that will carry me through till dinner. That's where BIG AZ burgers come in!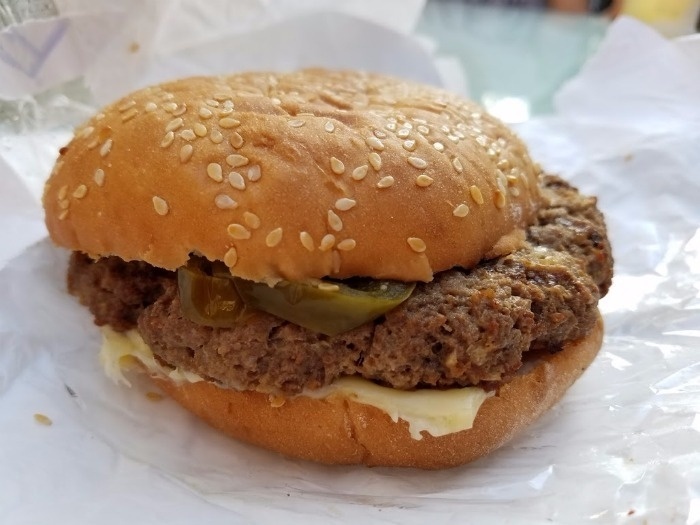 I'll admit it - I was a bit skeptical when I first heard I was going to be tasting some frozen cheeseburgers this week, but after trying them I was actually impressed (and most importantly not hungry anymore!). Sure, these aren't going to be the "craft cheeseburgers" that you might find at the local pub ... but they taste great and are huge. It's sometimes difficult to tell exactly how big something is in a photo but the patties are comparable if not bigger than a quarter pounder or whopper sandwich. Sure, they are greasy but this is a fantastic option pick up from the gas station when you are hungry. The guys at BIG AZ burgers sent me a TON of samples and they've really come in handy as a late night snack or after coming back from the bars.
BIG AZ burgers are typically found at convenience stations attached to gas stations and here in San Diego, I found them at the Circle K down the road from me as well as several Shell stations. You can find them locally by checking their store locator. While you are there, make sure to grab the coupon for a $1 off and signup for even more coupons, deals, and giveaways.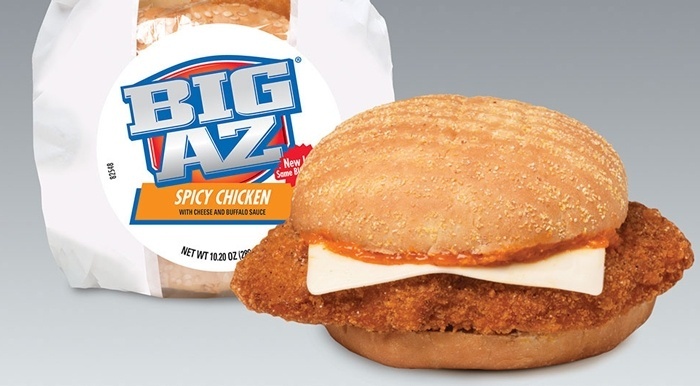 While not every location is going to carry every sandwich, BIG AZ is more than just burgers. They also offer Fried Chicken Sandwiches, BBQ Pork Rib Sandwiches, and breakfast sandwiches too.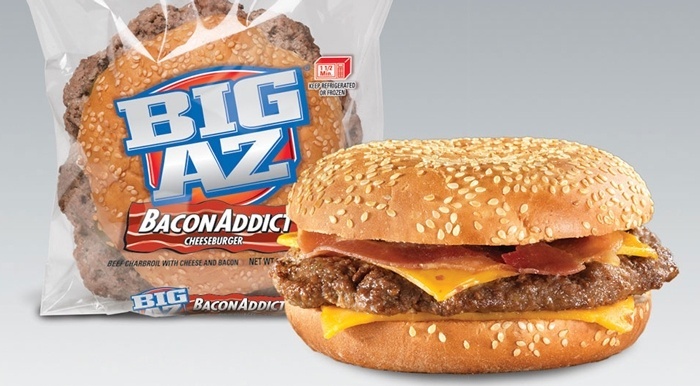 Look for them in the cold case or the hot case - some locations will store them ready to eat. Others such as the BIG AZ BaconAddict must be kept frozen or refrigerated and then heated before being served.
So next time you are hungry and want something a bit more substantial than a candy bar, look for a BIG AZ burger!
Even though this brand is new to me, it has tons of fans already, so check out the BIGAZ Facebook Page and see what others are saying about it too.