A couple months ago, Heather and I visited The Headquarters in San Diego for a fantastic date-night. A couple weeks ago though, we had the chance to spend some more time there at a Chocolate and Beer tastings held at Dallmann Fine Chocolates. This is just one of the fun ways to spend time at The Headquarters, which is located right downtown next to Seaport Village on Harbor Drive.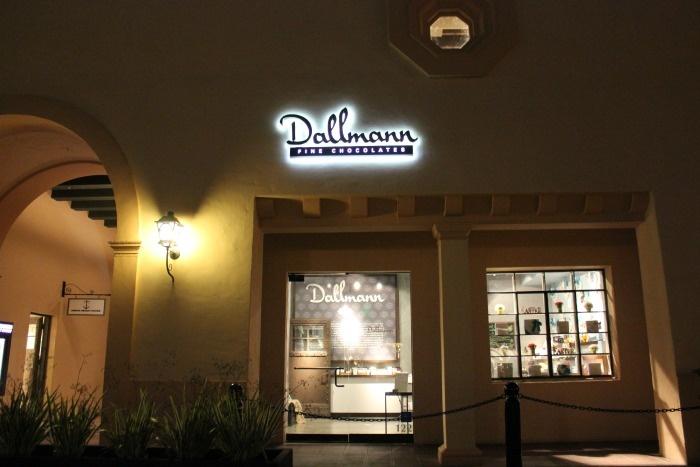 Dallmann is located off The Headquarters' central courtyard, right next to the main entrance leading into the complex off of Harbor Drive.
Upon entering the shop, we ascended the circular staircase and went upstairs where we found tasting tables laid out with 4 samples of beers and chocolates to go with them.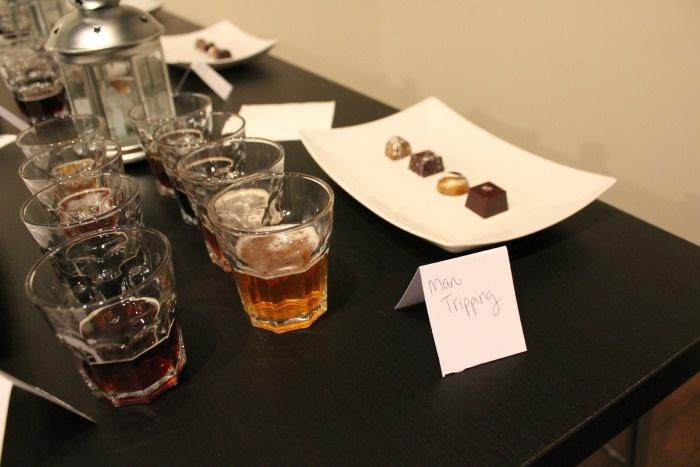 San Diego has some of the best craft beer in the country right now, but it was refreshing to have samples of beer that I haven't tried before along with some favorites from local breweries like Green Flash and Coronado Brewing.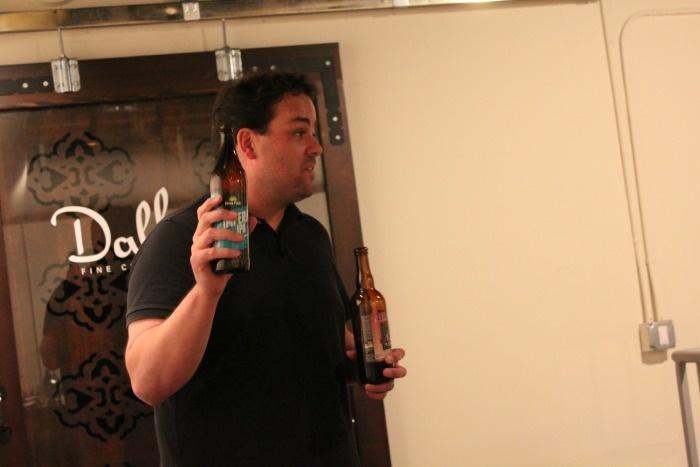 Our tasting featured the owner's husband who led us through the pairings while sharing some behind the scenes stories about the history of Dallmann Chocolates, the beers he selected, and tasting notes on the chocolates.
Beer and Chocolate Pairings:
Green Flash - West Coast IPA - Sea Salt
Allagash - Dubbel - Hazelnut
Evil Twin Brewing - Ashtray Heart - Bacon and Smoked Salt
Coronado Brewing Company - Blue Bridge Coffee Stout - Caramel Latte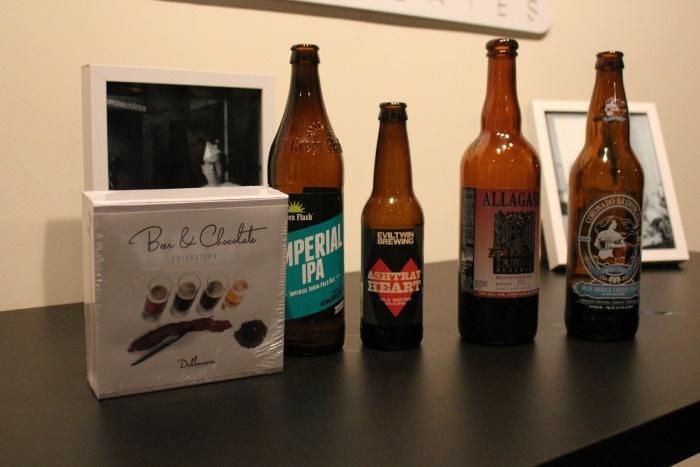 Dallmann holds chocolate tastings on a regular basis, but you can always visit them at The Headquarters or order a Beer and Chocolate tasting box online to do your own tasting at home.
For more information, please visit the Dallmann Fine Chocolate's Events page where you can find full details on upcoming tastings as well as classes.