I haven't had too many chances to do restaurant features this year but The Gathering Table Restaurant at Ballard Inn, located in California's Santa Ynez Valley was absolutely worth the experience. It goes to show that you can still offer a fine dining experience in a safe way despite challenges from the pandemic. While their outdoor space would normally be more decorative than functional, there's a certain sense of romance to sitting in a garden with a string of lights above you while enjoying fine wine and food on par with anything you could find in Los Angeles.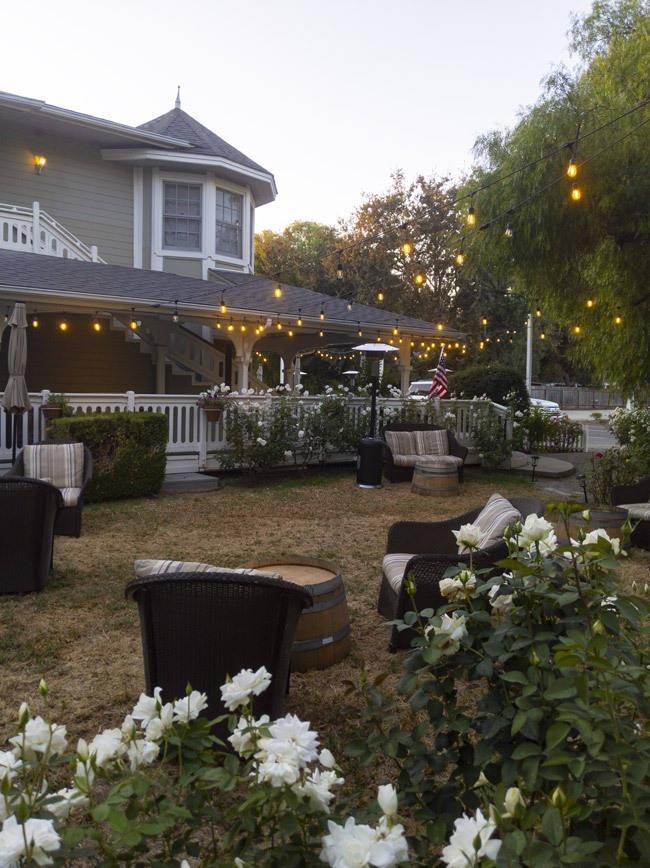 Chef Budi Kazali has created a menu that melds Asian and French culinary traditions to create a truly unique menu that feels uniquely California. In 2004, Budi and his wife Chris purchased Ballard Inn and leveraged his experience having worked in some of the top restaurants, including San Francisco's La Folie and helped open Boston's James beard Award-winning Blue Ginger. Our host from Visit the Santa Ynez Valley told us that this is one of the most popular and hardest to get reservations in the Santa Ynez Valley and I can see why.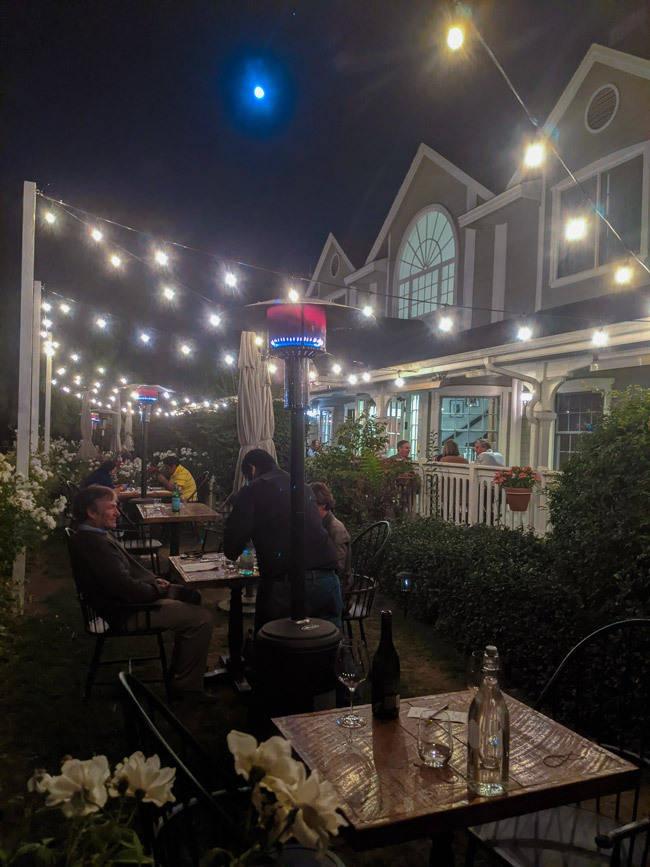 Service, Food, Wine list, and artistic creativity were all exceptional here. This is the type of place you should go if you want to celebrate something special.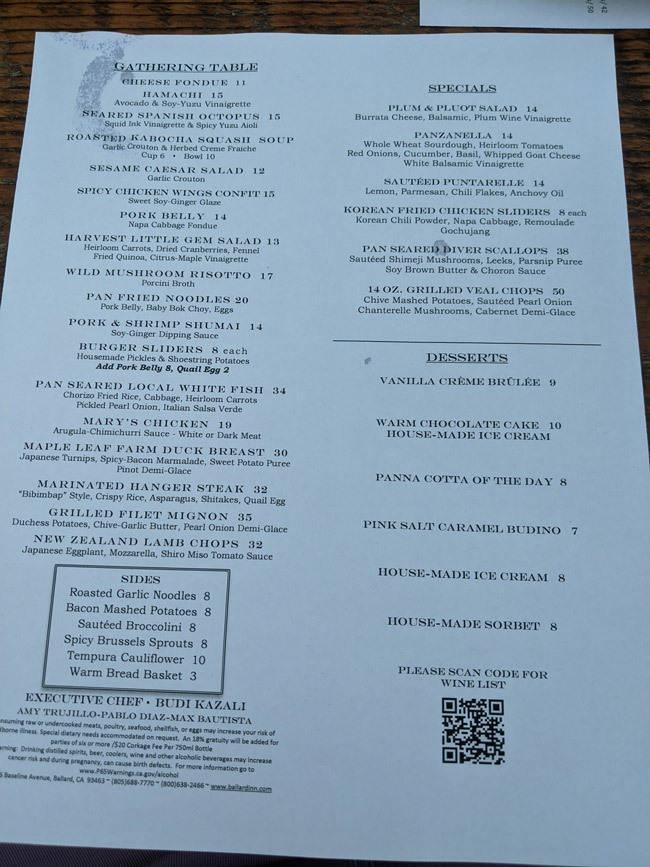 Sometimes when I look at a menu there are only one or two items that jump out at me - clear icons of the house that you have to try. Here though, I was impressed by the fact that even things as basic as "Burger Sliders" had the option to add a Quail Egg on top. Likewise, you will notice a perfect blending of influences here such as Lamb Chops - but with Japanese Eggplant or Duck Breast with Japanese Turnips. This made our dinner choice a challenge and so went with the waitress's recommendation.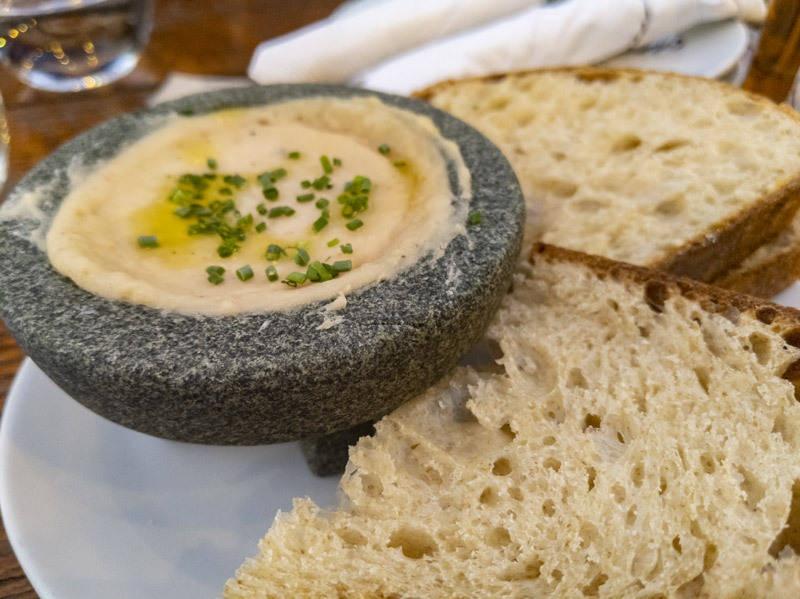 To start with, we had the warm bread basket accompanied by a white bean dip. For bean haters like my wife, no worries, they were happy to provide olive oil and/or butter instead.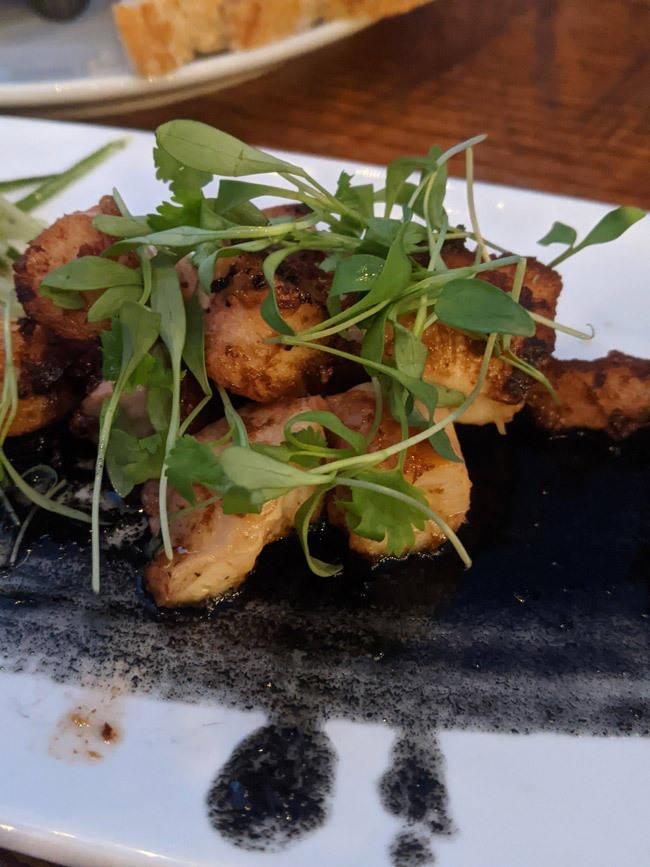 I am a sucker for octopus and I like to order it at fancy restaurants since I can immediately tell how good the chef that prepares it is. Octopus is extremely tender seafood - but only if it is cooked properly. A few seconds on either side of that line and it is tough or chewy. This Spanish Octopus with a squid ink vinaigrette was prepared perfectly with just the right seasonings.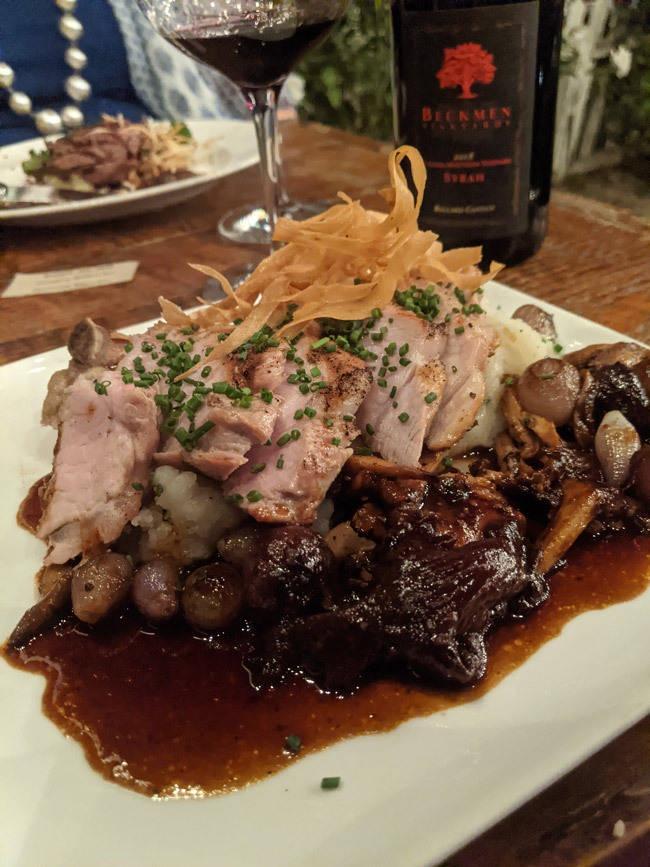 My main was unsurprisingly over-the-top fabulous too. The veal not only tasted great but was a hearty portion with a variety of flavors and textures that came together in a way that only a true master could prepare. While a Santa Ynez Valley Pinot would have been the perfect wine to pair with this meal, instead I went for a 2018 Beckman Vineyards Syrah from Ballard Canyon AVA. This is a local wine from a vineyard located less than a mile from Gathering Table.
This was a perfect pairing since I wanted something a bit bolder to pair with the onions, mushrooms, and cabernet demi-glace while still not overpowering the delicate flavor of the veal.
While Gathering Table has an excellent wine list and very knowledgeable staff, should you prefer to bring a bottle of your own that you find during your journey visiting Santa Ynez Valley wineries, corkage is a relatively affordable $20 per bottle.