There are times when celebrities just slap their name on a bottle or buy a distillery and there are others when it is obvious that the celebrity is actually a partner with the distillery to create something new and unique. That's the case with Matthew McConaughey and Wild Turkey Bourbon.
Longbranch is a collaboration between Matthew McConaughey and Master Distiller Eddie Russell. Inspired by McConaughey's Kentucky and Texas roots, this rare small-batch Kentucky bourbon is refined with Texas Mesquite and oak charcoals – a unique method that deepens the flavor and complexity of the whiskey. The name is inspired by the friends that form the longest branches of our family trees.
The connections that McConaughey and the Russells have to both the great states of Kentucky and Texas were a major inspiration for this collaboration. McConaughey's parents met at the University of Kentucky, a mere 15 miles from the Wild Turkey Distillery, while Eddie Russell's youngest son, Bruce, now lives in McConaughey's hometown of Austin, Texas.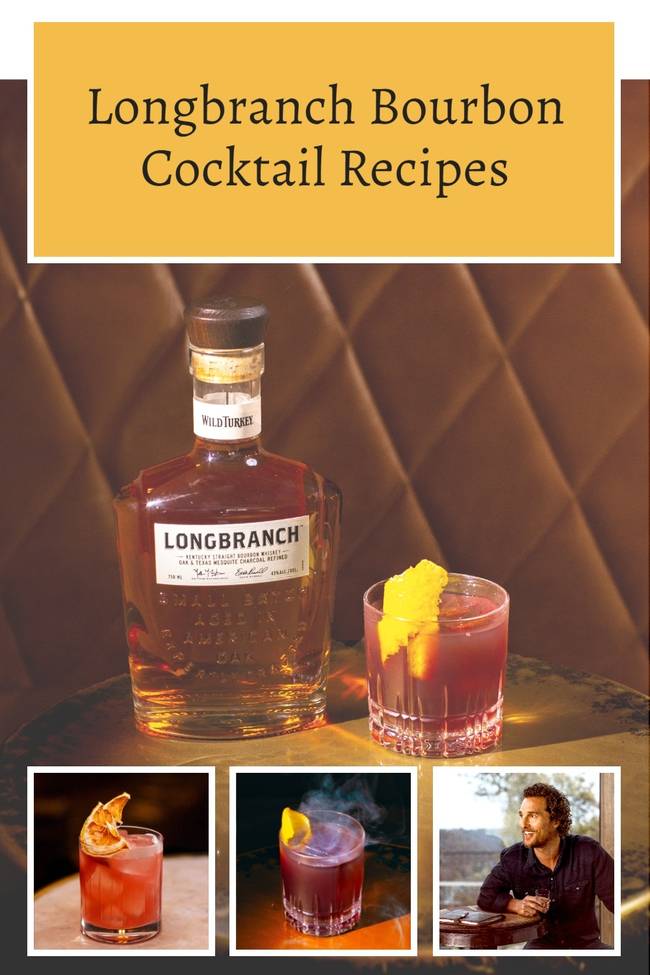 To create Longbranch's signature flavor, McConaughey and Russell spent countless hours sharing notes, then, after two years of testing, perfected a proprietary process that combines two separate charcoal filtration methods to give Longbranch a smooth and full finish. The first of the filtration process uses charcoal made from American White Oak and the second uses charcoal made from Texas Mesquite wood, giving the bourbon notes of smoky sweetness. At first glance, this might be confusing and sound similar to what you might find in a Tennessee whiskey and their "Lincoln County Process". In fact, most bourbons are actually filtered with the exception of a handful of cask strength products that offer the full range of flavors.
Charcoal filtering removes some of the impurities as well as oils but ultimately produces a nice smoky flavor that won't offend someone who loves a more pure bourbon experience, nor would turn a Tennessee Whiskey fan away either. Longbranch is made with eight-year-old Wild Turkey Bourbon, and delivers a bright gold color and aroma that is a balanced blend of vanilla and spices. You will also notice flavors of caramel, pear, and hints of citrus round out the palate, with a subtle, smooth smoky finish offering notes of gentle pepper and toasted oak.
It is designed as an approachable whiskey for sharing with friends that is a token of the legendary hospitality that is iconic to both Texas and Kentucky.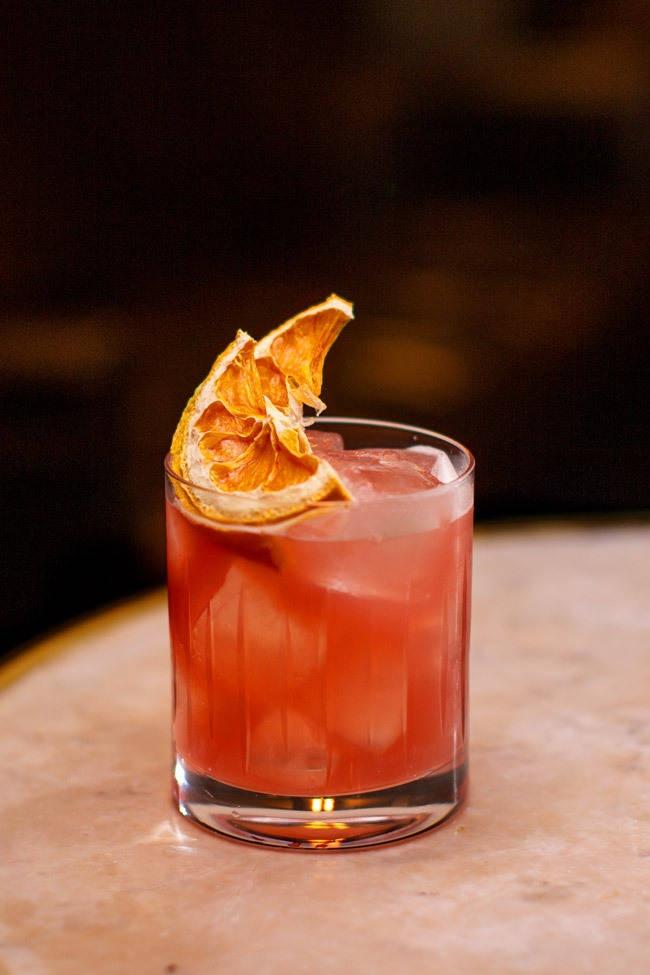 Bitter Sour
1.5 parts Longbranch
0.5 parts campari
1 parts lemon juice
0.5 parts sugar syrup
2 drops orange bitters
Method: Add ingredients to a shaker. shake with plenty of ice and strain over new cubed ice into a rocks glass.
Glass: rocks
Garnish: dehydrated orange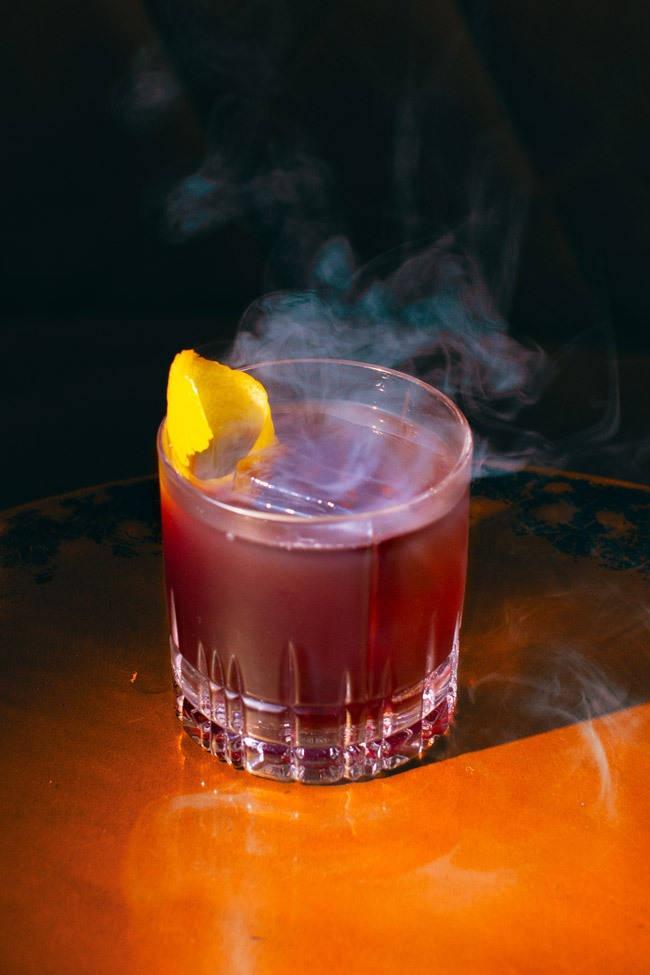 Smoked Old Fashioned
2 parts Longbranch
0.5 parts sherry
0.25 parts sugar syrup
5 drops bitters
Your choice of wood, for smoking
Method: stir ingredients over ice, then strain in a smoking decanter. smoke with wood chips, swirling to incorporate smoke. pour in old fashioned glass, over ice block
Glass: old fashioned
Garnish: lemon peel