International Scotch Day was a few weeks ago but do you really need an excuse to enjoy Scotch? While I enjoy Scotch neat or on the rocks, I'm impressed with the trend of Scotch cocktails that has been emerging recently. Some good stuff can be made with a well-done little goldie, and the Johnnie Walker brand has both a red and a black label that'll do the trick. Here's some mixes you should try to celebrate the fact that there's an International Scotch Day.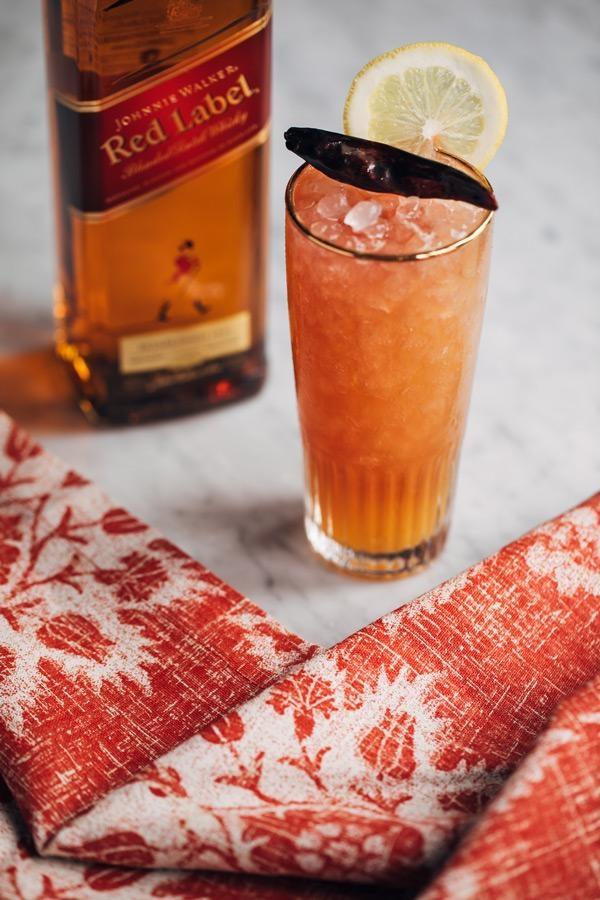 Ginger Saffron Collins
Created by Mixologist Daniel Guillen
Ingredients:
1.5 oz. Johnnie Walker Red Label
0.75 oz. Ginger saffron syrup*
0.75 oz. lemon juice
1 muddled toasted chile de arbol pepper
Top club soda

Preparation:
In a shaker muddle gently the chile de arbol pepper to release the oils and aroma.
Pour the juice, syrup and Johnnie Walker Red into the shaker tin. Add ice and shake vigorously. Strain cocktail into a Collins glass with cracked ice. Top with club soda
Garnish: with a toasted chile de arbol pepper and lemon wheel. Add straw.


Ginger Saffron Syrup
5 oz. Cold press ginger juice
5 oz. Water
0.5 grams Spanish Saffron
10 oz. Water

Instructions: In a pot bring water and juice to boil and add saffron and sugar. Stir until sugar has been dissolved and let it simmer for 10 minutes. Strain and bottle the syrup. Good for 3 weeks.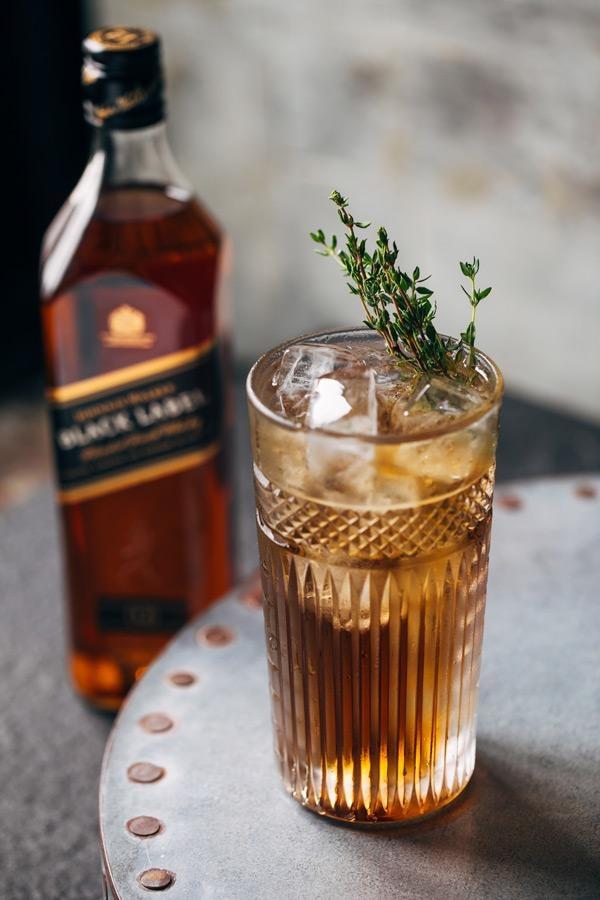 Whisky Captain
Created by Mixologist Chantal Tseng
Ingredients:
1.25 oz. Johnnie Walker Black
.25 oz. Fino Sherry
.5 oz Fresh Grapefruit & thyme syrup
3 oz. High mineral soda water (ex. Apollinaris or Gerolsteiner)
Preparation:
Build in a highball all ingredients with the ice and soda to finish. Garnish with a sprig thyme.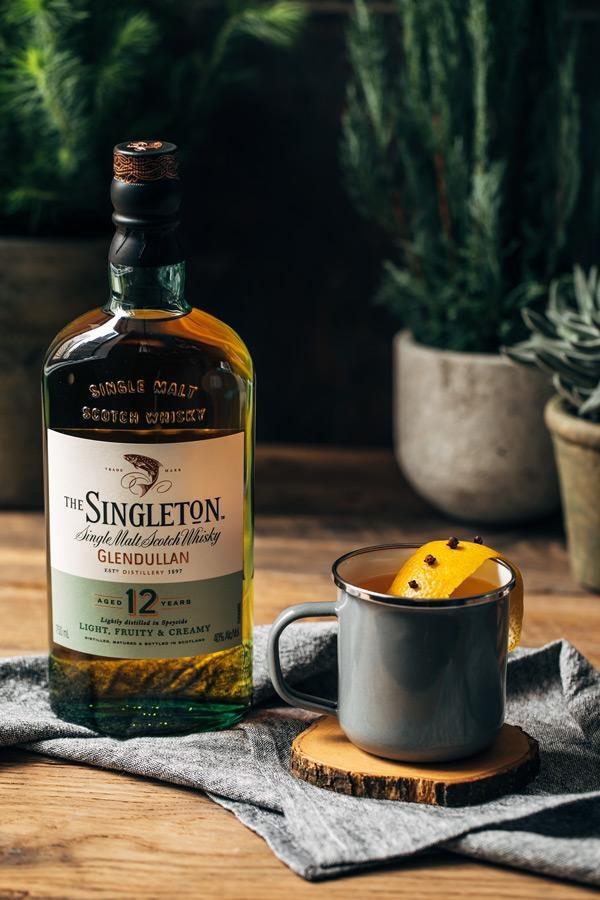 Singleton & Spice
Created by Mixologist Eric Ribeiro
Ingredients:
1.5 oz The Singleton of Glendullan 12 Year Old
4 oz hot water
.5 oz honey
.25 oz lemon juice
*Plus up – add cinnamon & apple slice for a flavor twist
Preparation:

Add all ingredients in a mug glass. Garnish with a lemon wheel spiked with four cloves and a cinnamon stick.