Good wine needs good food and so when we were invited to dine at Vineyard Rose at South Coast Winery, I immediately said yes.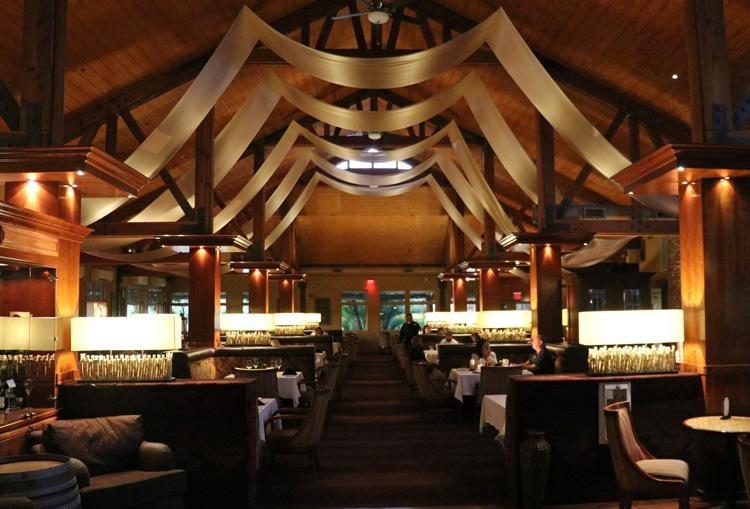 Walking into Vineyard Rose is a delight, with high vaulted ceilings supported by wooden beams. With fabric hanging down from them it almost gives the restaurant a refined but festive atmosphere that sets the tone perfectly for the meal.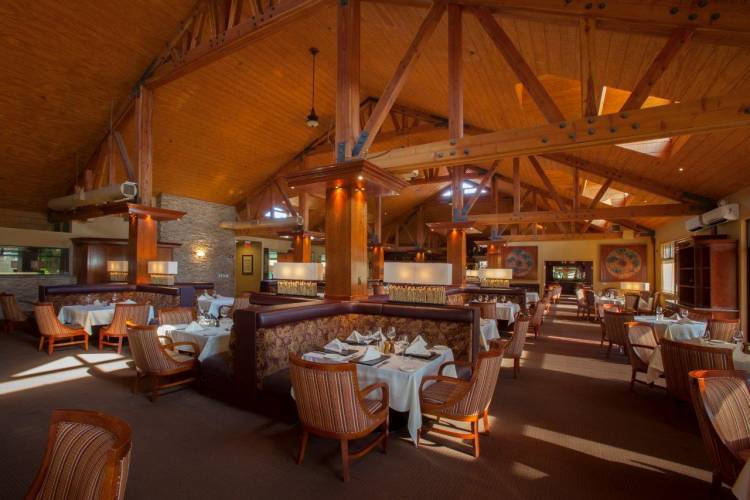 Vineyard Rose is also open for breakfast and lunch and features tons of natural light and exposed wood to create a warm ambiance. Not only is the setting beautiful but it was named as a "10 Best Winery Restaurant" in America by USA Today's 10 Best Readers' Choice 2019 poll!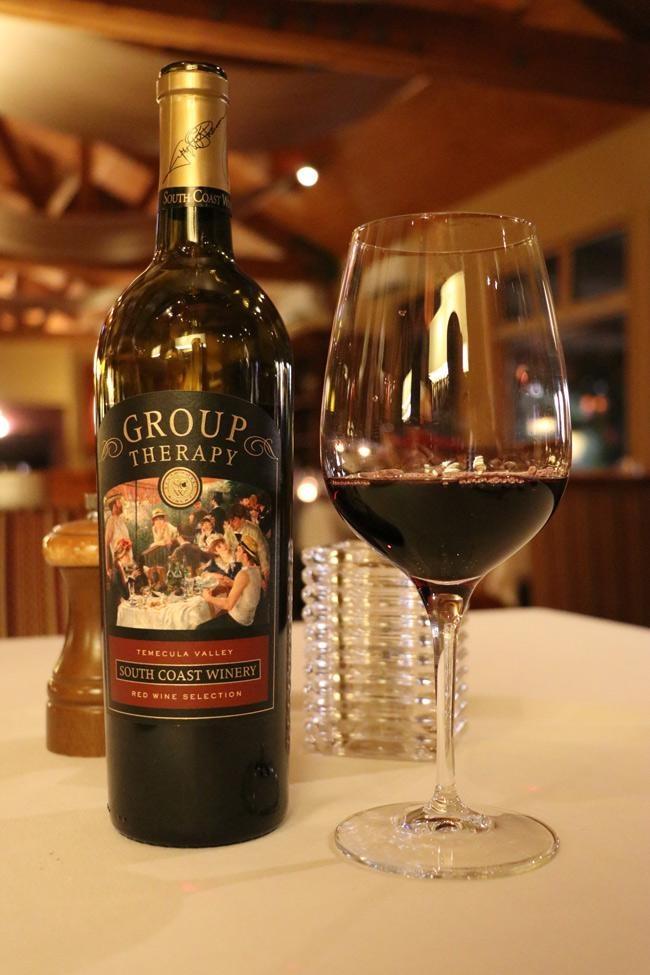 The night before at the Grape Stomp, I discovered a new favorite wine. I don't often find Rhone valley varietals in California since well, the state is dominated by Northern California and there are other popular grapes that grow well up there. However, this blend is absolutely fabulous and especially for the money. This 2014 blend is 58% Syrah, 22% Grenache,15% Mourvédre, 5% Petit Verdot and so it is essentially a GSM - one of my favorite blends. Even better is that retail it goes for only $25 but is easily comparable to bottles double that price.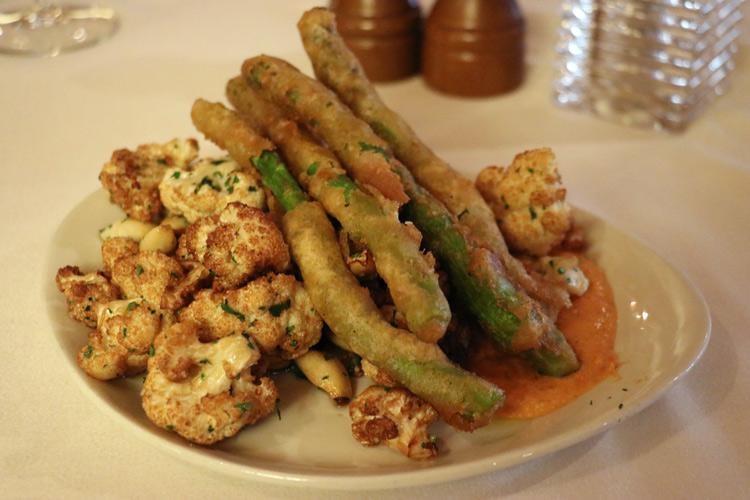 We started with tempura asparagus and roasted cauliflower with a dipping sauce that was sort of like what you'd find for onion rings. I've never had tempura asparagus before and this was quite a treat. Lightly battered and a soft tasty inside that wasn't at all bitter the way asparagus can sometimes get.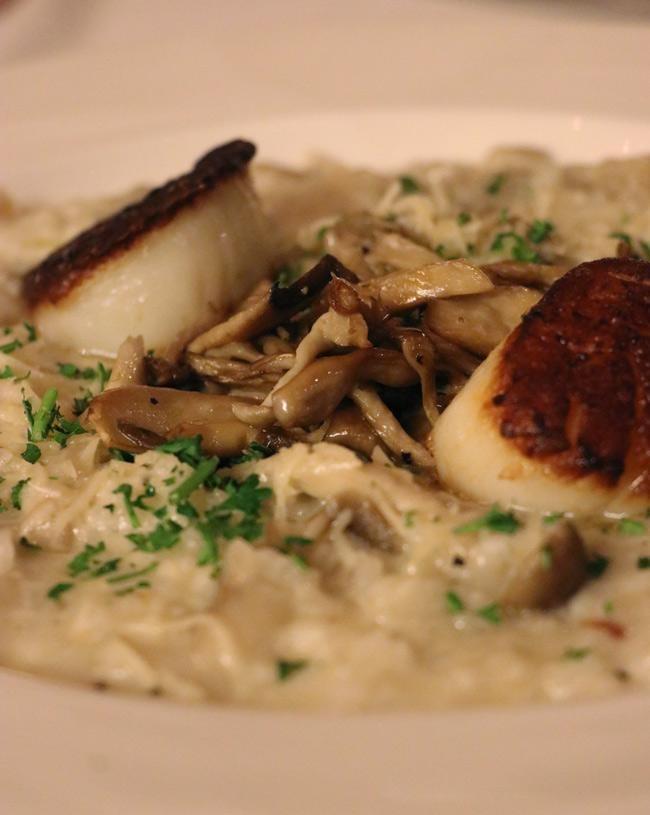 Heather chose the Scallops and Mushroom Risotto and the scallops were absolutely delicious, as were the mushrooms.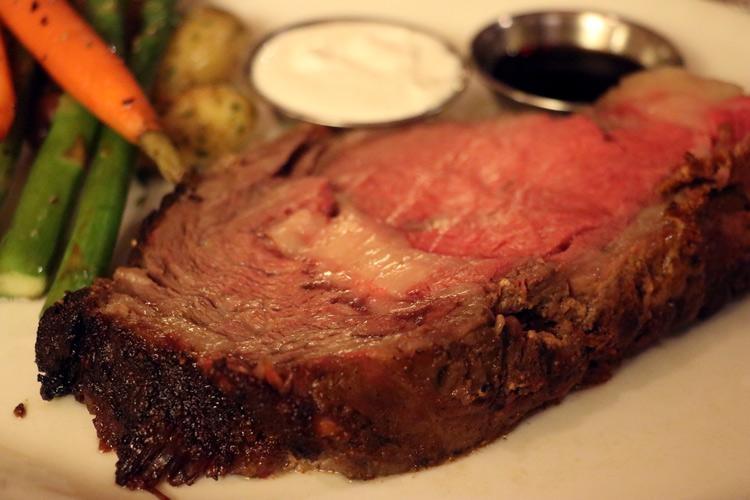 I'm a sucker for prime rib and their prime rib was a winner. Perfectly cooked with a nice light seasoned crust and a good marbling it was a great way to end a fabulous day of wine tasting and exploring the vineyards.
Unfortunately we didn't get a chance to take photos of the famous "$6 Sundae" but it was absolutely fabulous as well. While there is a diverse list of excellent sounding desserts, that is probably what I'd order next time as well.