Everyone jokes about getting a crappy gift but what if that was actually the point? We looked around and found some of the shittiest gifts around, which is your favorite?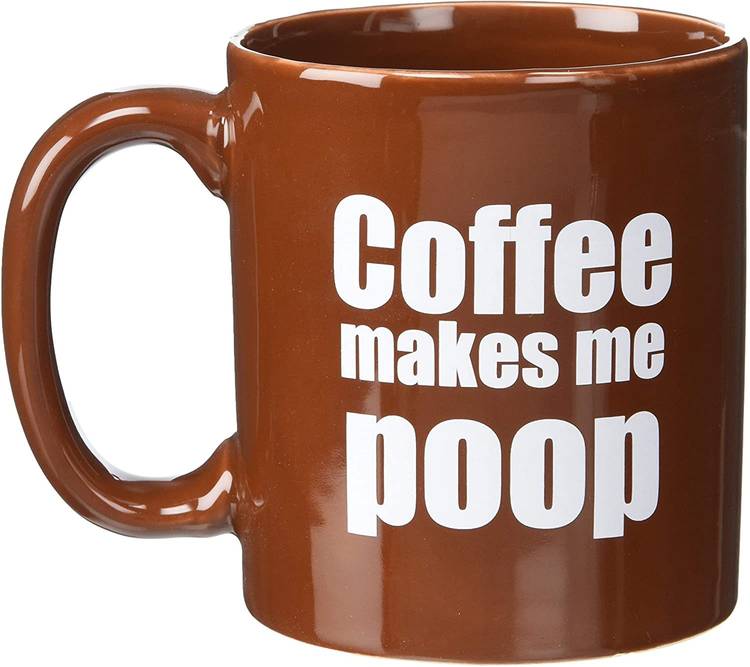 Coffee Makes Me Poop Mug:
The Coffee Makes Me Poop Mug speaks the truth that no one wants to talk about. Let the people on your gift list display their honesty with pride on this poop colored mug. It's made from quality ceramic and has a familiar shape that will bring a smile to everyone's face.
Buy it on Amazon https://amzn.to/3lfK7nf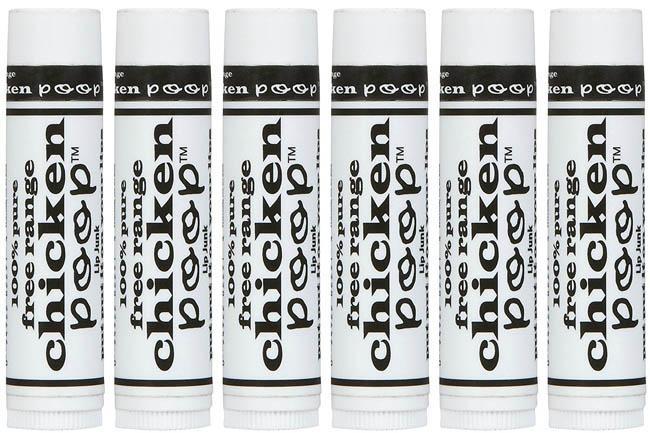 Chicken Poop Lip Balm:
This Chicken Poop Lip Balm comes in a pack of six and makes a funny gag gift or stocking stuffer for family and friends. The label will trick recipients into thinking that the lip balm is made of pure poop that comes from free-range chickens. In reality, the smooth balm is made of natural ingredients like lavender, jojoba, and avocado.
Buy it on Amazon https://amzn.to/2iGbEjm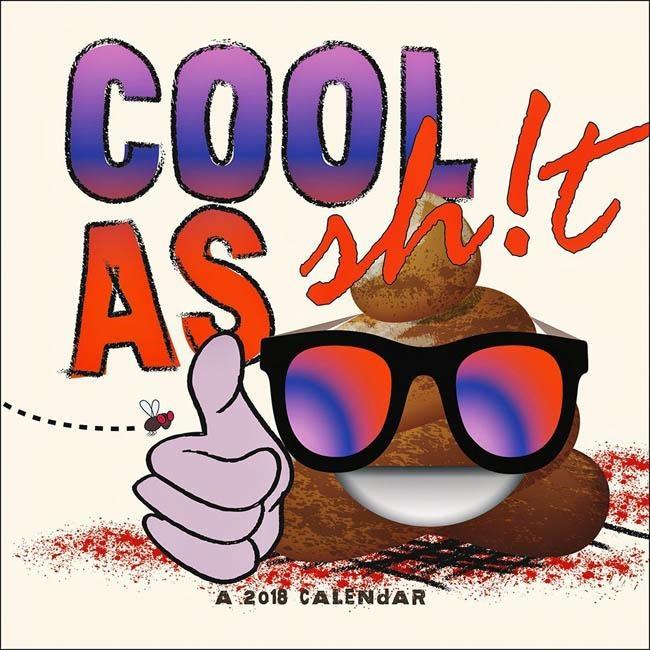 Cool as Shit Calendar:
The Cool as Shit calendar can help those on your gifting lift stay organized all year long. The mini calendar features scatological humor with every turn of the page. Each month has vibrant artwork that'll keep a smile on any potty-mouthed adult's face.
Buy it on Amazon https://amzn.to/2nI0xvN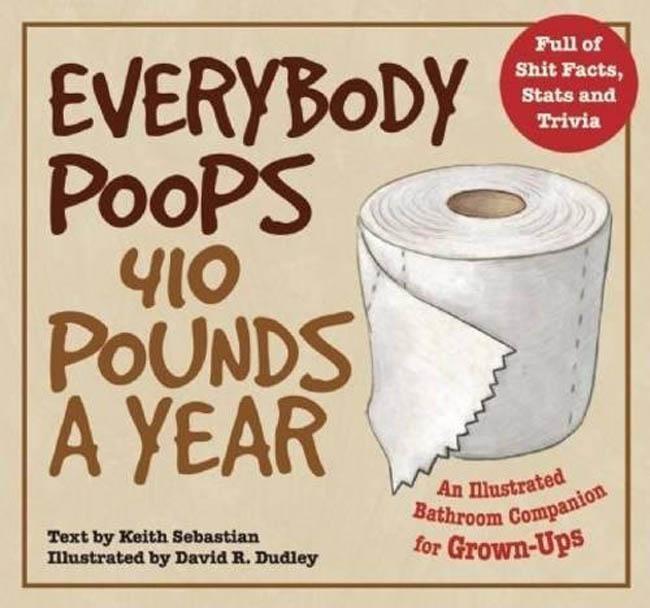 Everybody Poops 410 Pounds a Year:
"Everybody Poops 410 Pounds a Year" is full of fun facts you never knew you needed to learn. Expand your mind with a collection of poop-themed trivia and have a laugh at the pages of potty humor. With comedic illustrations throughout, you can ditch the shampoo bottle and stay entertained whenever you're doing your business in the bathroom.
Buy it on Amazon: https://amzn.to/2iDQimO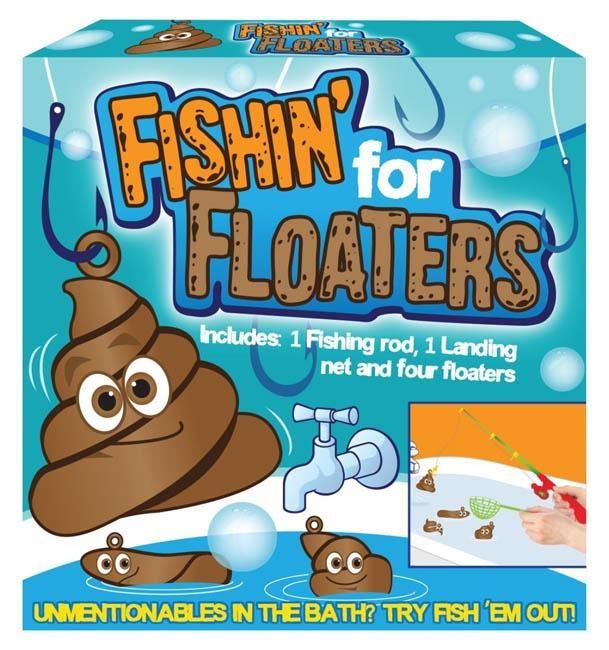 Fishin' for Floaters:
The Fishin' For Floaters game is perfect for any gift recipient that loves a challenge. The game comes complete with four anthropomorphic floating poops in a variety of shapes, a plastic fishing rod, and a small net. Just toss them in a tub of water or your bathtub and let the potty games begin.
Buy it on Amazon https://amzn.to/2y8Gl6a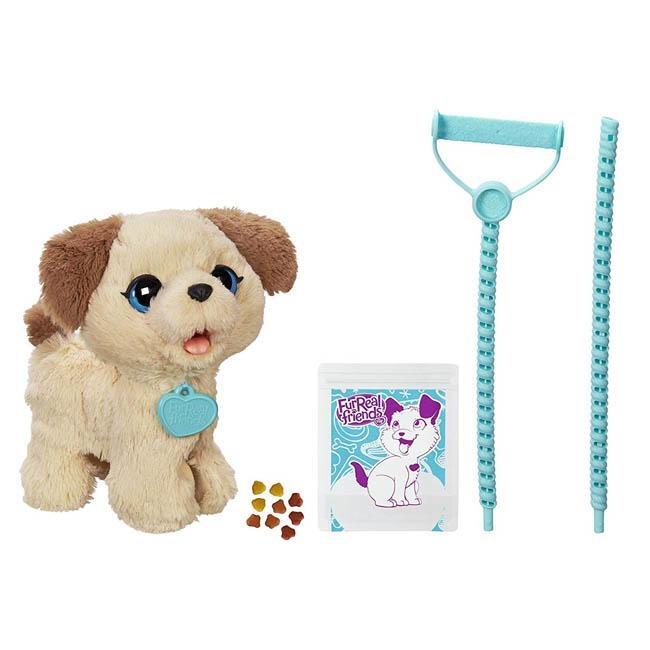 FurReal Friends Pax, My Poopin' Pup:
The FurReal Friends Pax My Poopin' Pup toy lets kids see what it's really like to own a dog without having to go through the lengthy process of potty training. This furry companion comes with a leash, plastic treats, and a poopy bag. Once the toy dog has eaten his treats, it's only a matter of time before he squats down and leaves a faux mess behind.
Buy it on Amazon https://amzn.to/2nL3EDa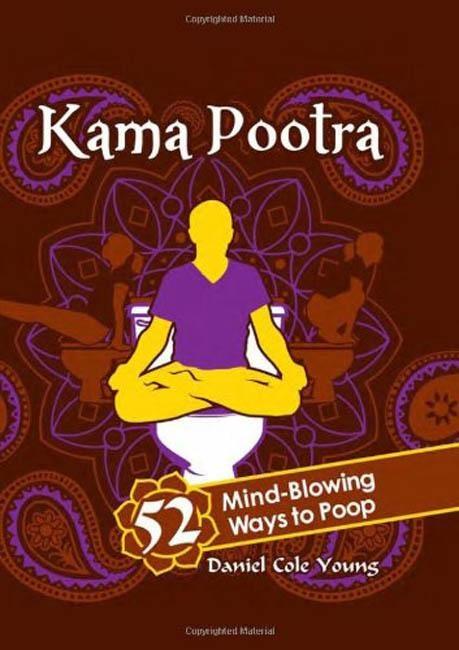 Kama Pootra: 52 Mind-Blowing Ways to Poop:
"Kama Pootra: 52 Mind-Blowing Ways to Poop" brings bathroom humor to a new level. It's chock-full of detailed instructions and laughable diagrams that can help anyone have an enlightened experience whenever they go to the bathroom. Leave it next to the toilet for reading material and learn about new positions to do the deed.
Buy it on Amazon https://amzn.to/2BkKdHa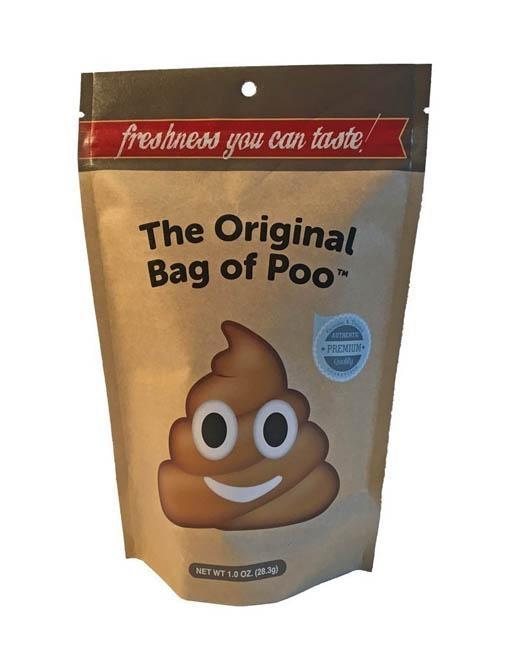 The Original Bag of Poo:
The Original Bag of Poo will bring a look of disgust to anyone that receives it. With its "guarantee of freshness," authentic appearance, and seal of quality, onlookers will undoubtedly do a double take. Once the bag is opened, recipients will be able to breathe a sigh of relief and taste the sweetness of strawberry cotton candy.
Buy it on Amazon https://amzn.to/2jycq2C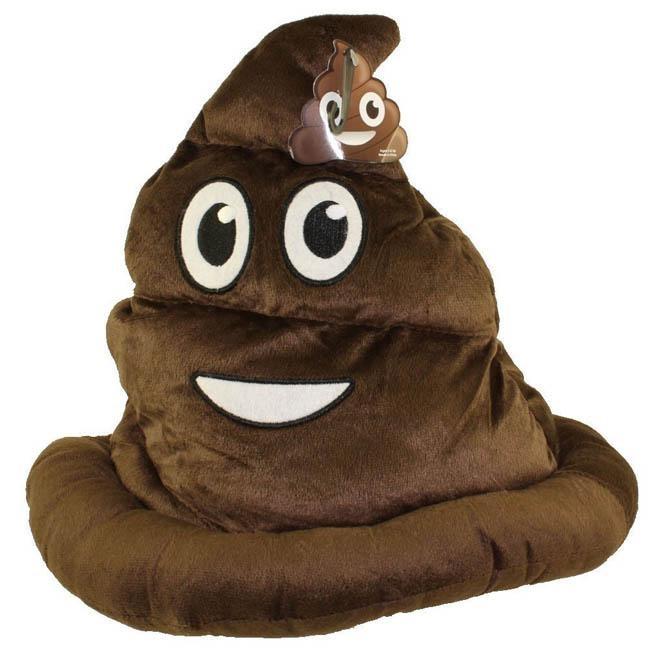 Poop Emoji Hat:
Use the Emoji Poop Hat to take your bathroom humor wherever you go. The iconic shape and prominent facial features of this hat are instantly recognizable by any avid texter. With its soft fabric and ample cushioning, you'll stay comfortable while you make everyone around you laugh.
Buy it on Amazon https://amzn.to/2y92yRx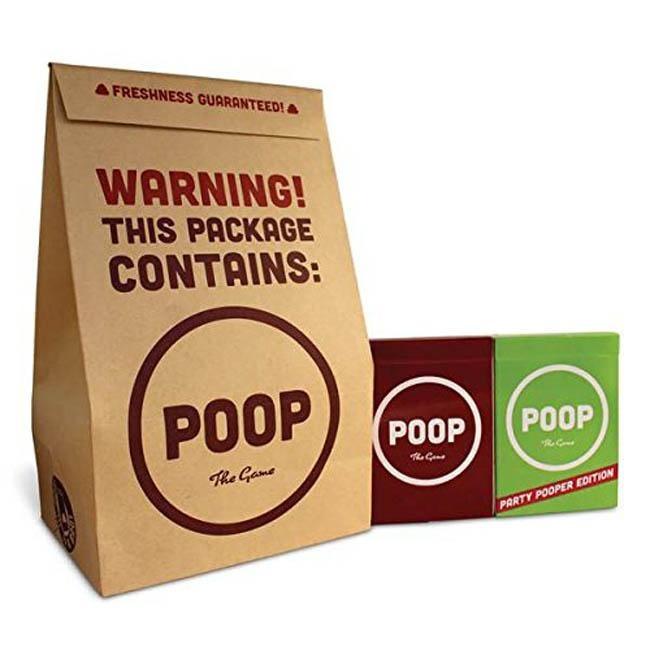 POOP: Brown Bag Combo:
The Poop: Brown Bag Combo is a gag gift with a twist. This package comes with the original and "Party Pooper" editions of the fun and easy-to-play Poop game. The two games are bundled in a convincing brown bag, allowing you to literally send a bag of Poop to anyone on your gifting list.
Buy it on Amazon: https://amzn.to/2nKgYHO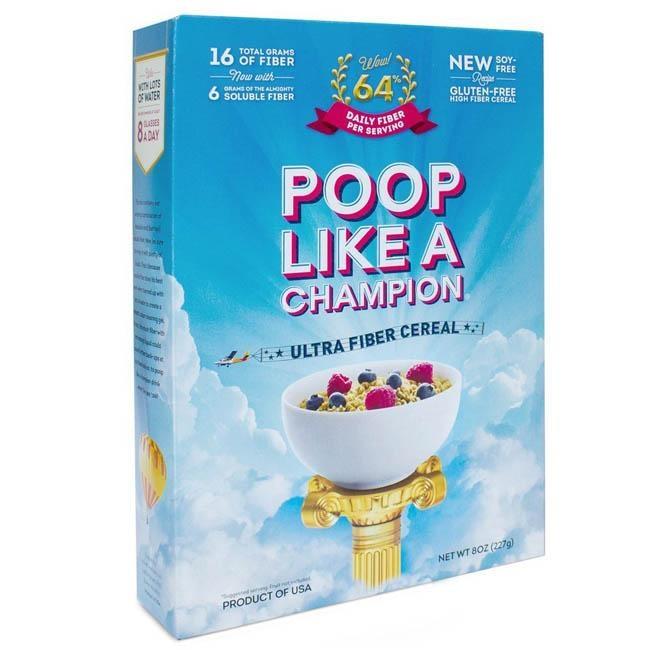 Poop Like a Champion Cereal:
The Poop Like A Champion Cereal provides the priceless gift of a clean colon. Laughable name and box art aside, the cereal can actually benefit your health. It's filled with soluble and insoluble fibers to scrub the colon as it makes its way through the system and improve overall digestive health.
Buy it on Amazon https://amzn.to/2AHTyYC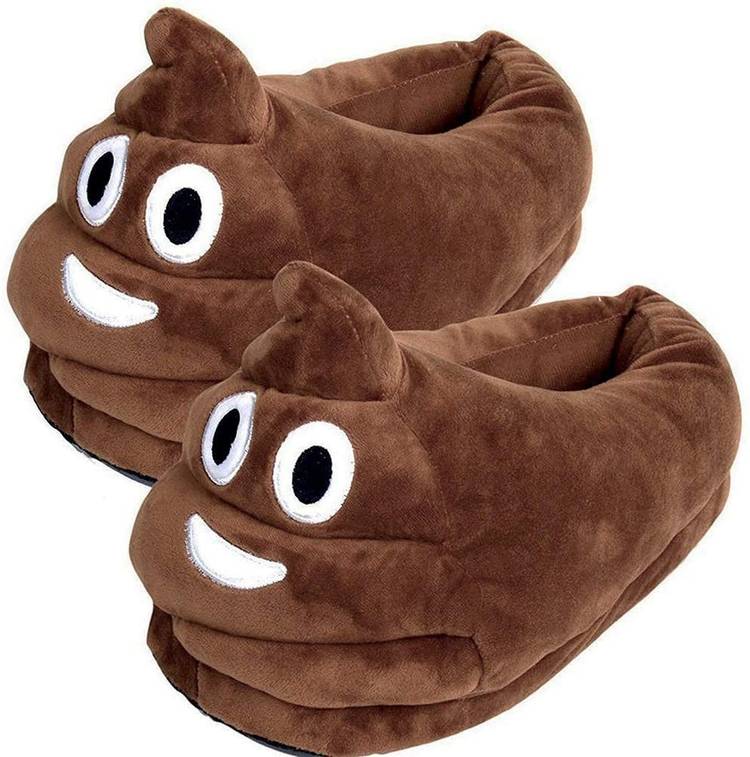 Poop Emoji Slippers:
These Poop Emoji Slippers are a practical gift that can make anyone laugh. The familiar emoji face and brown swirl are displayed prominently on the front for all to see. The oversized plush slippers are made from soft fabric and have anti-slip particles on the bottoms to keep recipients stable as they go about their morning routine.
Buy it on Amazon https://amzn.to/3ndc54J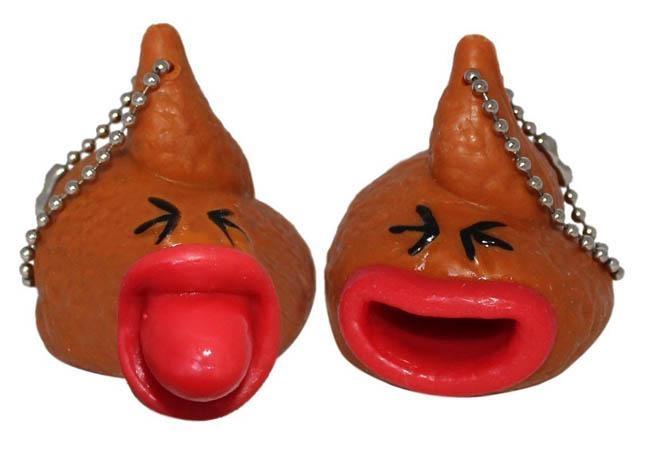 Poop Toy Keychains:
The Poop Toy Keychains are humorous gifts for kids and adults alike. The small rubber keychains have a laughable poop shape and funny facial features. Squeeze the toys to hear an audible fart sound and watch the humanized poop stick its tongue out in disgust.
Buy it on Amazon https://amzn.to/2AH4mGl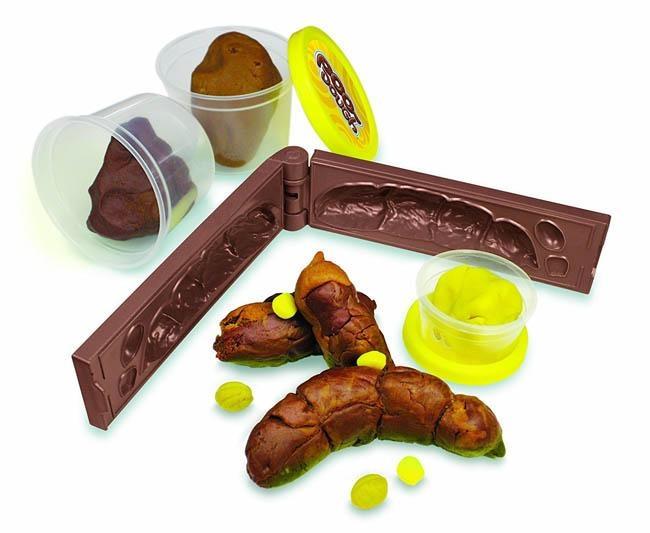 Poo Dough:
Poo Dough is a must-have tool in any prankster's arsenal. The kit comes with soft brown clay, yellow clay, and a simple mold to create realistic droppings. Combine the colors to create a disgusting replica and shock unsuspecting victims.
Buy it on Amazon https://amzn.to/2AJPyGM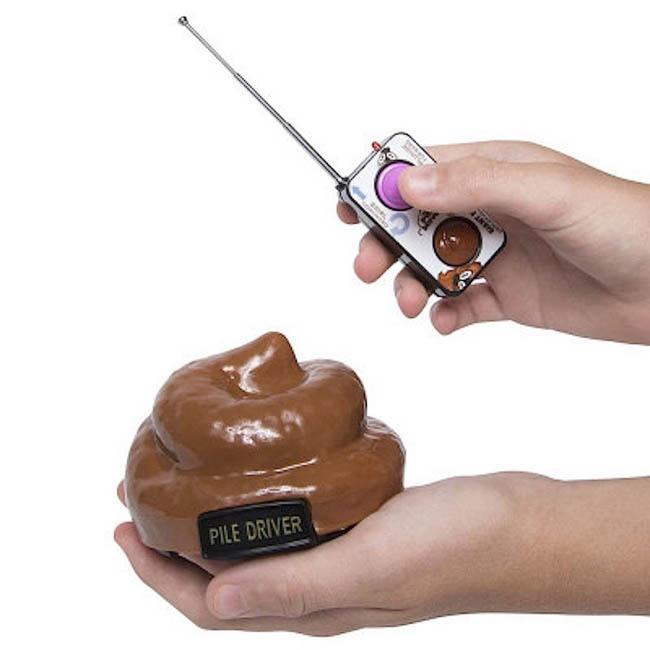 Pile Driver Poop RC Car:
The Pile Driver RC Poop Car lets you wreak havoc on unsuspecting friends and family members. With the included remote, you can command the poop to do your bidding. Make it move forward, spin, and blast disgusting fart noises with the simple press of a button.
Buy it on Amazon: https://amzn.to/2kdbOPE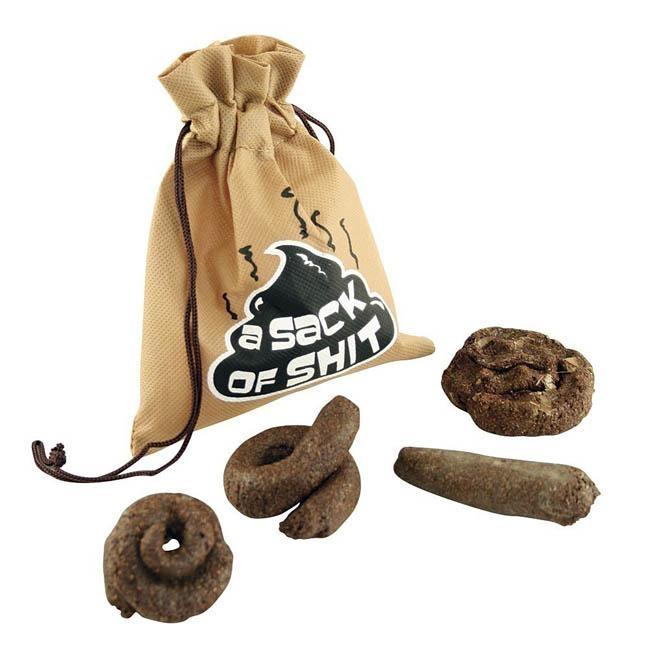 A Sack of Shit:
Use A Sack of Shitt to let gift recipients know how you really feel about them. This gag-worthy gift is made from a wood composite material that's shaped by hand to provide an authentic look. With four different shapes and piles, you'll have no problem pulling the perfect poo prank.Buy it on Amazon: https://amzn.to/2Bm1wHK