Idaho was the last of the lower 48 states for me to visit and I'm not really sure why I waited this long. I think it's mostly because unlike some states there isn't that "one big thing" that draws you away from your normal travel patterns and compels you to explore. That's one of the great things about being a blogger though since you get invited to visit places that you might otherwise never go. Now that I've been to Idaho I can't wait to go back!
There's a surprising amount of really cool stuff to be found in the state. While some of it I was expecting - fishing and beer - I didn't expect to be including football or sand boarding. I also didn't expect to find that Boise itself is a very modern city that appears to be going through a building boom with new hotels springing up on every corner and bars, restaurants and shops thriving throughout the downtown area. With that in mind, here are five ideas for what you could do on the ultimate Idaho guys getaway weekend in the fall.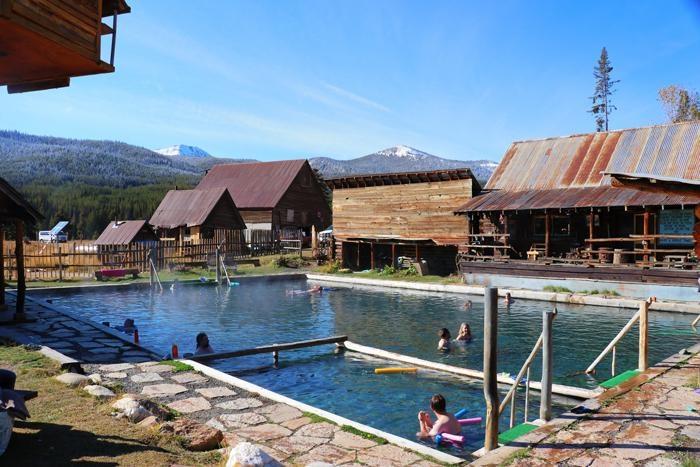 Explore a Ghost Town
The weather is starting to get crisp and cool, leaves are starting to fall and there might even be some damp air blowing through the trees. I can't think of a more perfect setting to explore one of the ghost towns here in southwestern Idaho such as Burgdorf and it's famous hot spring or Silver City where you can stay in the Idaho Hotel that dates back to 1863.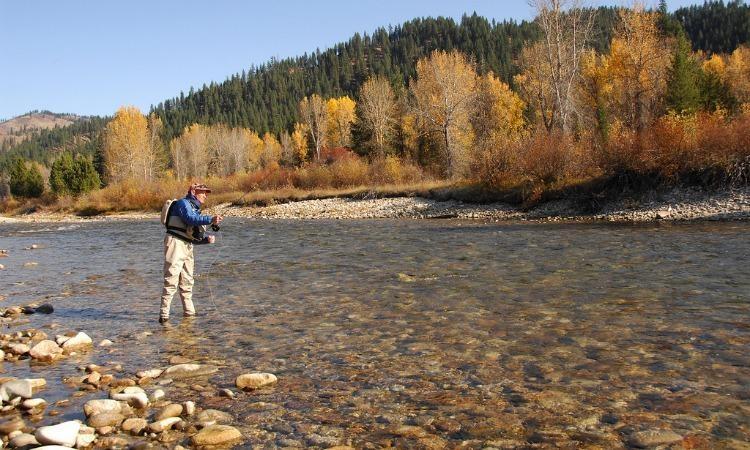 Go Fishing
Whether you visit the Boise River or the Payette or maybe one of the lakes throughout Southwest Idaho, there's plenty of fishing opportunities here and the state parks work hard to maintain great stock too.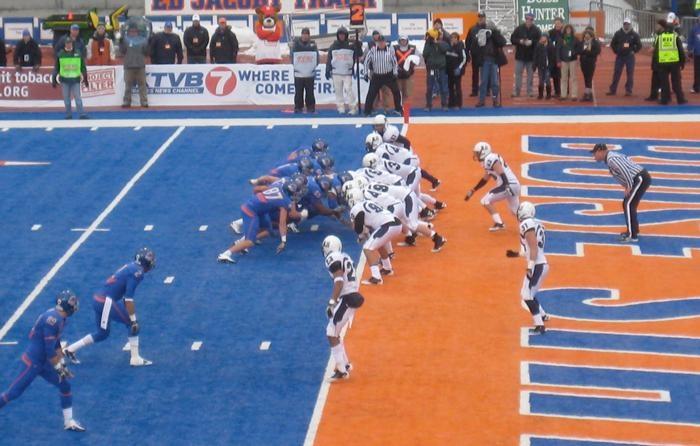 Boise State Football
Sure, I'd heard of "Boise State" before but I had NO IDEA how big of a deal Boise State football is to the people of Idaho. For most of us, Boise Sate is that team with the blue grass, but these guys are legit and THE sports heroes of the area. In fact, despite a student population of only 22,000 - the stadium holds more than 36,000 people! As a member of the Mountain West Conference this might be a great excuse to see your favorite team in a new destination.
Shred a Dune - Sand Boarding
With all the talk of the mountains, you might be surprised that Idaho is home to North America's highest single-structured sand dune, which is approximately 470 feet tall! the Bruneau Dunes State Park makes for a great spot to go camping in early fall as well as go sand boarding - think snowboarding but with sand instead. During the summer and early fall the park also hosts regular astronomy seminars at it's observatory and is a fantastic place for stargazing on your own as well.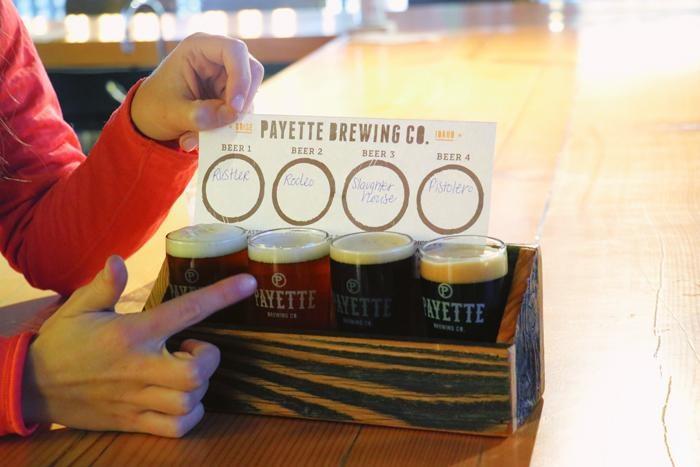 Enjoy Some of the Best Craft Beer in the United States
Idaho is one of the top hops producing areas in the world and the #3 state for the production of this essential ingredient for great beer. When you combine that with fantastically pure mountain water that's a great start for brewing phenomenal beer! Everywhere I go these days likes to promote how great their "beer scene" is, but I was honestly blown away by the beers I tasted in Idaho. I was also very sad that most of you will never be able to try it without visiting Idaho. Specifically, two of my favorite beers during this trip included Payette Brewing Rodeo Rye Pale Ale with delicious Citra Hops and then Dagger Falls IPA from Sockeye Brewing. Both are in Boise and are almost good enough to justify the flight up there to enjoy them again!
Honestly though, great beer can pop up anywhere by individuals who are inspired to create a great product. What also impressed me about Idaho was that the bartenders were extremely knowledgeable too and that it wasn't just one style but there was a diversity of beers ranging from hoppy - but well balanced IPAs to wheat beers and even pilsners.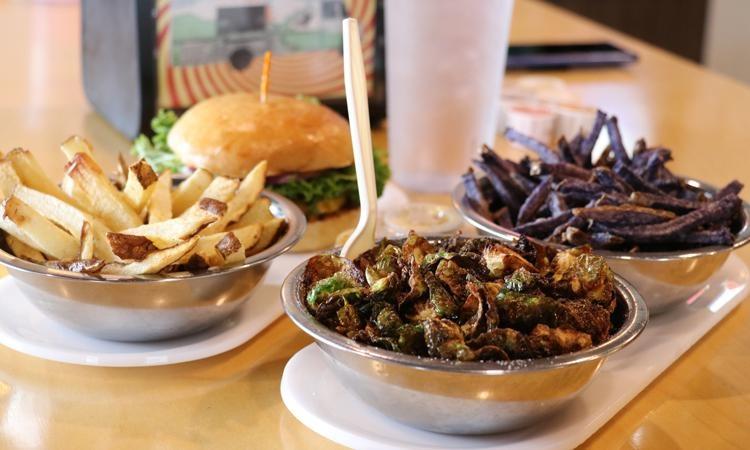 Awesome Food
Along with great beer, I found some great food as well. Some I expected - such as native game burgers (bison, elk, and venison) but others such as Basque cuisine I didn't. Boise is one of the top Basque areas of the country and so it's not surprising that you'd have several restaurants catering to to that population. Of course ... no visit to Idaho is complete without potatoes! My new favorite quick-serve restaurant is now the Boise Fry Company and if you don't see it in a mall or tourist area near you in the next few years then something is wrong.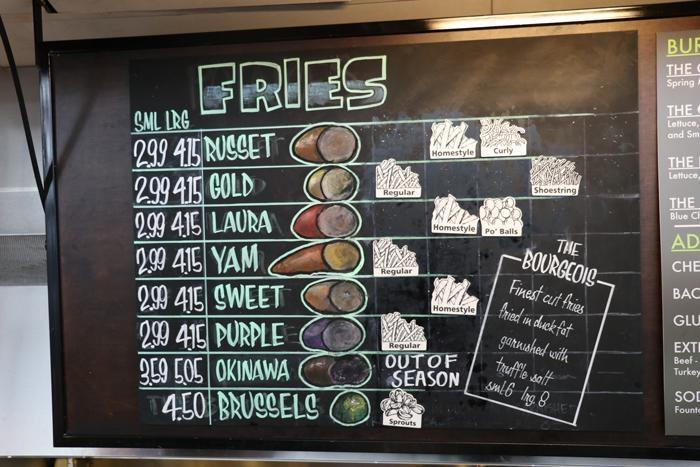 Their concept is so simple that it is just begging to explode across the country. While many places pride themselves on one style of fries - these guys have different potatoes and different styles to choose from. Then you have an entire buffet line of sauces ranging from Thai to spicy fry sauce (and yes ... regular ketchup too!) as well as a huge selection of salt too. This place is a fry lovers dream and the best part is that it is great quality too!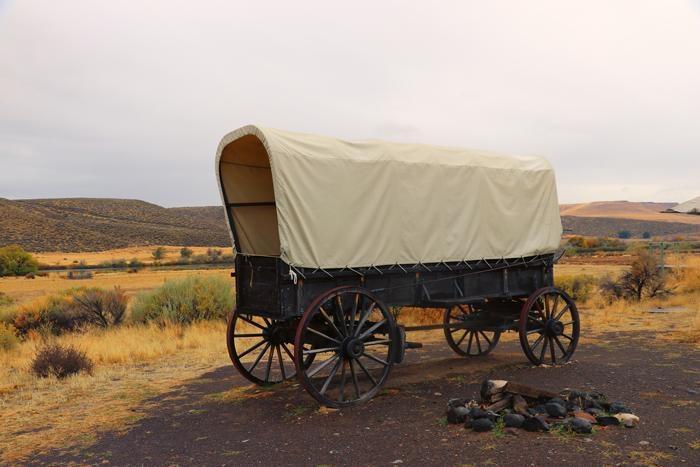 Explore the Oregon Trail
This is a weird one because part of it is a throwback to a favorite childhood computer game, but it's also a legitimately important part of history. Regardless of how you justify visiting it, there's something special walking the path that thousands of people crossed through here on the way to find a better life "out west". While the landscape at Three Islands Crossing State Park might not look that spectacular, it was a pivotal point for the early pioneers. The Snake River was a very challenging river to cross but the only other way to Oregon was to stay south of the river and cross the dry, sandy, and hot trail through the desert.
Today though, you're decisions here will be more along the lines of - do we stop and spend the night in their great campground or continue on our road trip through Idaho!