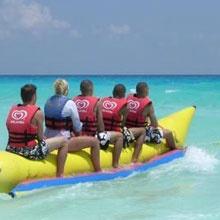 The mancation is known as the lads holiday in Britain, a ritual that is followed by many teens and young adults around England, Scotland, Wales and Ireland.
Legions of men from the UK head out to Europe on their summer holidays in search of the essentials of a lads holiday, sun, sea, music, a few drinks and a selection of women from all over Europe.
Top of the lads holiday destination list is Magaluf, the mecca of all things lad's holiday and where many groups venture to in pursuit of the ultimate lad's holiday. Significantly less expensive than Ibiza and busier than other European resorts such as Kavos and Aiya Napa, Magaluf is a popular choice with the young man of Britain.
Magaluf is situated on Balearic Island Majorca, which sits to the east of Spain in the Mediterranean Ocean. Majorca is a holiday resort that has welcomed tourists from all over the world for more than fifty years, and is expected to welcome one million tourists in the summer of 2011. Magaluf is one of Majorca's most popular resorts and earns its title as the party capital of Majorca, and is beginning to seriously rival its Balearic Brother Ibiza as the party capital of Europe. Here is why Magaluf is top of the lad's holiday list.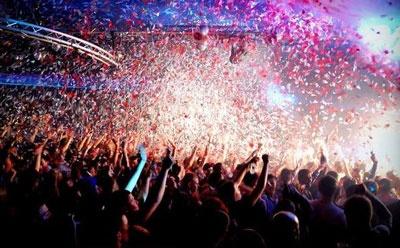 Magaluf Clubbing:
A Selection of Europe's Top Clubs
A big part of Magaluf's appeal is its clubbing scene, offering visitors a chance for a hedonistic summer of dancing from sun rise to sun set. The lads holiday displaying fist pumping action that those from Jersey Shore would be proud of. Taking the Magaluf experience to a new level of excitement are some of the world's top DJ's, playing in a selection of Europe's top clubs. BCM- Planet Dance sits proudly at the forefront of these clubs, and is the mecca of Magaluf for those on a lad's holiday. Holding 7,000 people BCM is a mixture of scantily clad women, lasers and music from international DJ's such as David Guetta and DJ Sammy.
Magaluf by Day:
Relaxing beaches, top waters ports and a few cocktails
Whilst Magaluf is enjoyed mainly for its nightlife, it is the perfect location to recharge the batteries for the next night offering beaches, pools and bars to relax. Holidays to Magalufoffer a relaxed vibe for those who want to try and work off last night's work, or that can be taken up a few notches with a variety of water sports. Some sort of adrenalin rush and brush with danger is an essential part of a lad's holiday, whilst frolicking on the local beach there is the opportunity to just that. Perfect for a group of lad's is the banana boat, smash around in the Mediterranean Ocean on a big inflatable banana and gain a few laughs from the beach.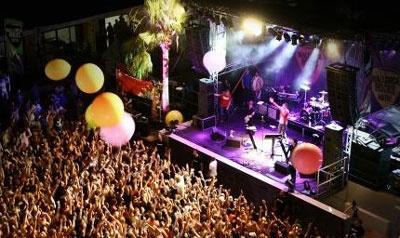 Mallorca Rocks for Lads Holiday:
Festival fun in the sun
Mallorca Rocks is a unique festival format, hotel guests can watch a festival within the ground of their hotel. Guests watch from the pool, their room balcony or can join the moshpit in front of the stage. With top acts from the UK including Tinie Tempah, Plan B and Dizzee Rascal Mallorca Rocks offers the pinnacle of a lad's holiday in Majorca. Thousands of revellers bounce as the sun sets and that party vibe settles over Majorca.
Magaluf is a summer getaway that is popular with groups of people all over Europe, offering the equivalent of a spring break holiday. A Balearic backdrop, top music and clubs, and your best friends for a mancation / lads holiday.