For the past few years I've watched Holland America ships sit in port here in San Diego but I've never actually pulled the trigger and cruised with them till last month when they invited us to sail with them. While the experience is dramatically different from warm-weather cruising in the Caribbean and Mexico, I found a lot of stuff to like about cruising on the Holland America Line Maasdam.
Our journey started just a few blocks from our loft in San Diego's Gaslamp and then headed north to two of my favorite Canadian cities - Victoria and Vancouver, British Columbia. While not a "sexy" four-day cruise, it certainly provided me with enough of a taste during our review to see if it was worth sailing again with Holland America or continue our tour of different cruise lines.
While we are generally pretty happy with the mass-market lines, we've gotten a bit weary of the same-old Caribbean routine and needed a reset. Additionally, my curiosity wanted to check out and see if the phrase "newly wed and nearly dead" was an accurate description of the line, or if like many things you hear that was a bit of an exaggeration.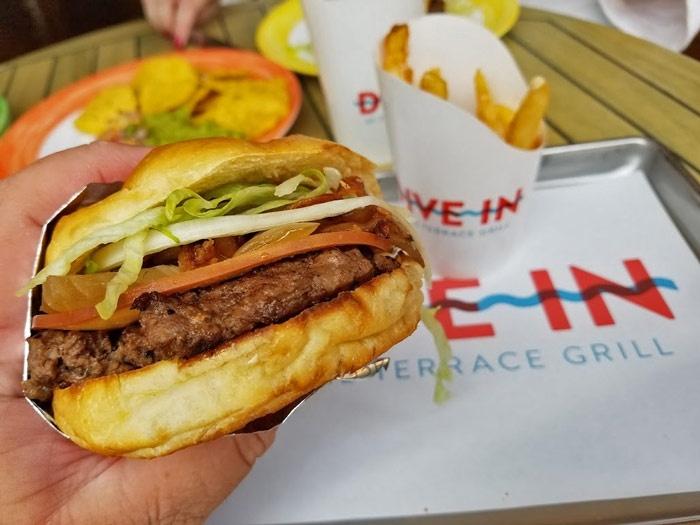 Maasdam is a Great Ship With Plenty to Do
Maasdam is an old ship and by far the smallest we've ever sailed on. Having launched in 1993, that makes it 26 years old! Just a few younger than Carnival's earliest Fantasy-class ships that while beloved by many are certainly out of date as far as amenities go and clearly showing their age. (BTW I love Fantasy-class ships for their small size and generally higher-levels of service.)
At 55,575 gross tons Maasdam is 15,000 gross tons smaller than the smallest cruise ship that I've been on recently and so you I really didn't expect to have a lot of amenities. What I discovered is that not only was there the standard Lido buffet and Main Dining Room, but they also had a great pool-side burger grill, Italian restaurant, and a fabulous steakhouse. There are even two pools and multiple hot tubs including a semi-private one in the spa.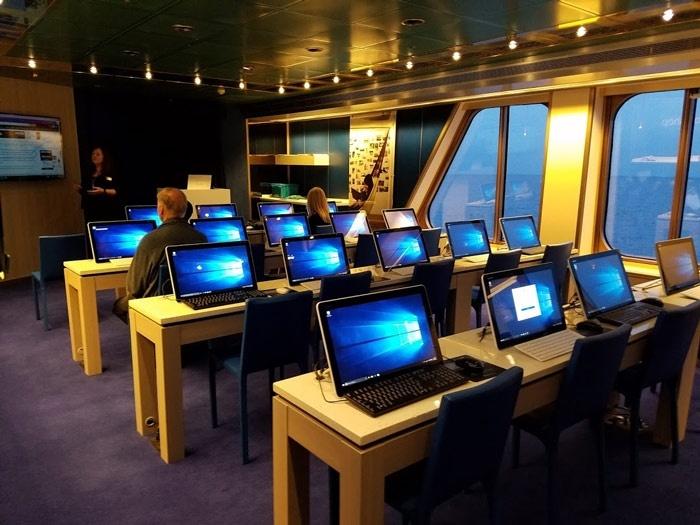 Additionally, there were plenty of bars, live entertainment, and also some great new venues that I hadn't seen on other ships. These included the Culinary Arts Center, Explorations Cafe, and a really unique venue offering "Digital Workshops". These workshops were sponsored by Microsoft and designed to help people better use their computers to do things such as organize photos from their vacation using Windows 10.
Overall this ship was stunning in both it's completeness as well as the condition that it was in. While Maasdam went into dry-dock earlier this year, anyone that cruises often knows that passengers can be brutal to even brand new ships. To the casual observer, one might think that this was a new ship since it was in fabulous condition. That says a lot to both the overall design of the vessel and the routine care that Holland America takes to present an excellent guest experience.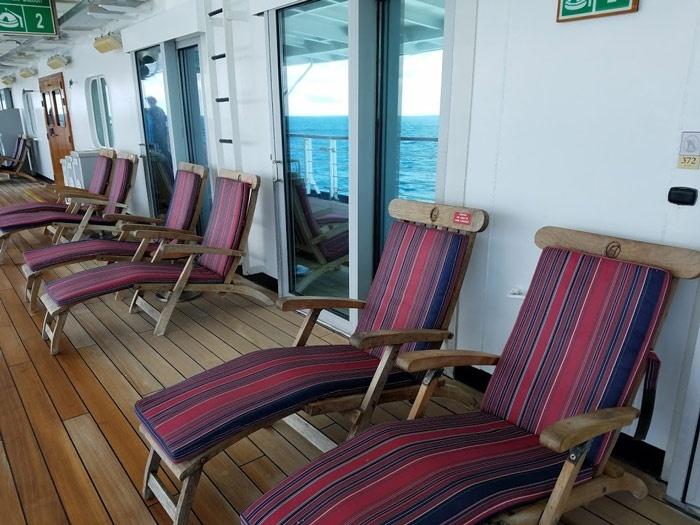 A Variety of Cabins to Choose From
Once again, Maasdam offers more than you'd expect. While it offers the standard balcony, ocean view, and inside cabins there were some unique configurations as well. The first is the Lanai where instead of a balcony it opens out onto a public deck. However, guests in these cabins have a reserved lounger and because of the cold weather we were sailing into they equipped them with blankets instead of beach towels.
Our cabin was an Ocean View Spa Cabin and it actually had a bathtub instead of a shower. While somewhat awkward to step into during the rough seas we experienced, this configuration felt larger than a standard cruise ship shower so that was nice. The Spa Cabins also include upgraded bathroom amenities, a pedometer, yoga mat, a "Yoga In Bed" DVD and additional complementary beverages.

Our room also included a DVD player with access to a huge library of movies that can be ordered for delivery.
Service and Staff
This was sort of hit or miss and we were told that there were significant crew changes as the Maasdam shifted from Caribbean to Alaskan service. However, while generally slow in the dining venues the level was likely simply dialed in to better serve their generally older audience. Nobody was in a hurry on this ship and that quickly went from frustration to a benefit as we slowed down and relaxed a bit too.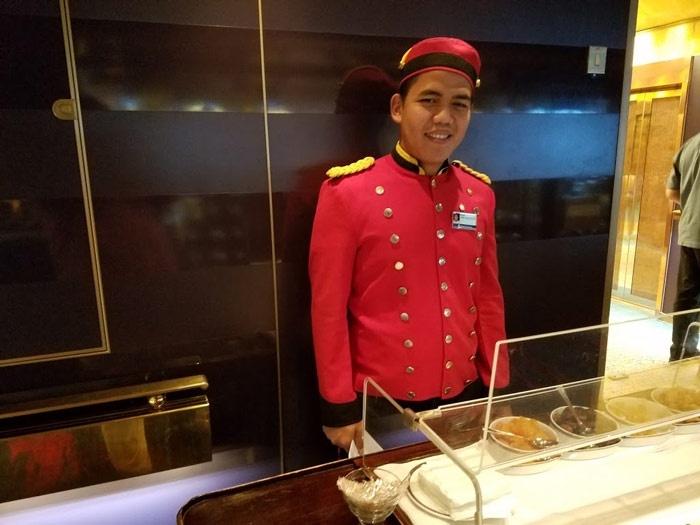 On the other hand, when I had questions or had a special request the staff was extremely attentive. One thing you will also notice is that dress of the staff and style of service is from a different era. The uniforms reminded me of visiting a classic hotel and offerings such as this after dinner service where guests could have a piece of ginger or candied fruit were extremely nice touches.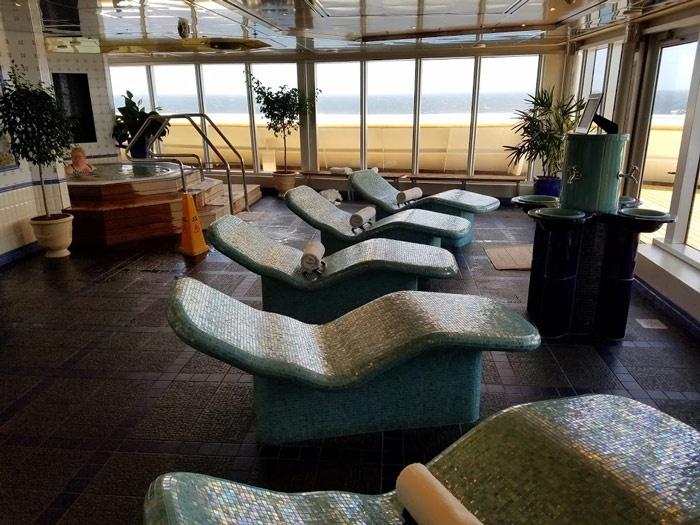 This Is a Great Ship To Relax and Do Nothing!
While there are plenty of activities - most involve relaxing. From a well equipped room service menu to the perfectly sized spa as well as ridiculously comfortable chairs in the Crows Nest this ship caters to a laid back style compared to what you'd find on Carnival or even Princess.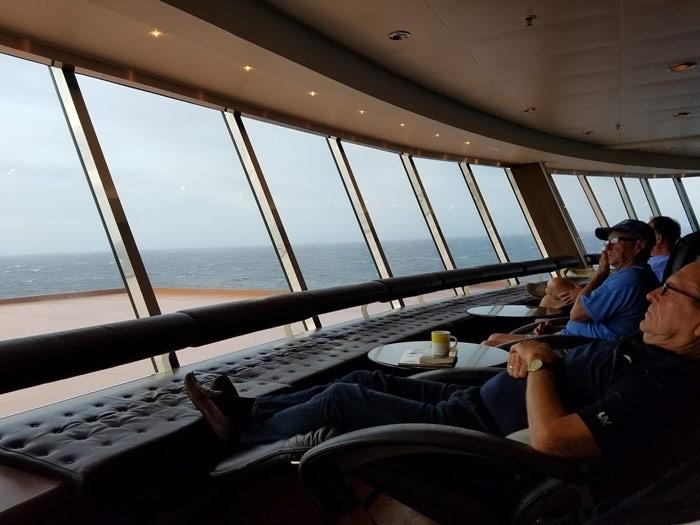 Initially, this led to an adjustment as I was used to having 24-hour ice cream and pizza as well as activities going on until the wee hours of the morning. This just isn't that sort of ship. However, after we adjusted to this reality both of us enjoyed the leisurely pace and got some well deserved rest.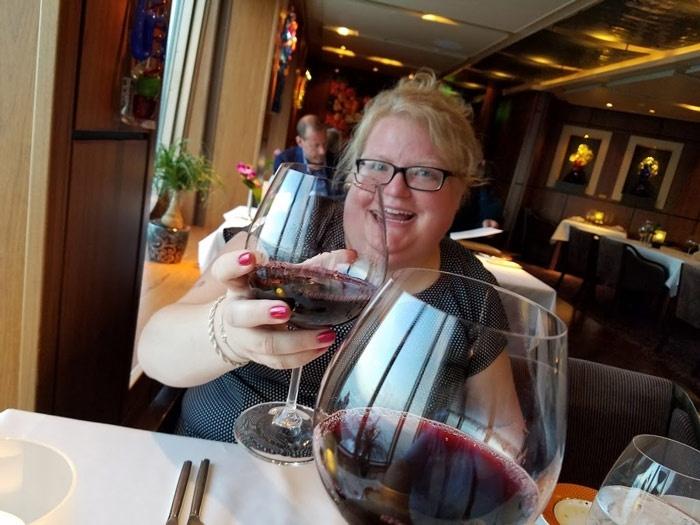 Food and Drinks
We were impressed that Holland America has put as much effort into their culinary offerings as they have. For instance, while not on this ship, they do invite celebrity chefs on board to do cooking demonstrations the way other lines do comedy shows. Additionally, they've partnered with brands including Le Cirque and Food and Wine. On our cruise, the cooking demonstrations were enjoyable and focused on cuisine from the surrounding area. and Pinnacle Grill was a fantastic experience. They also have a great wine cellar with affordable options as well as "we just went IPO" choices.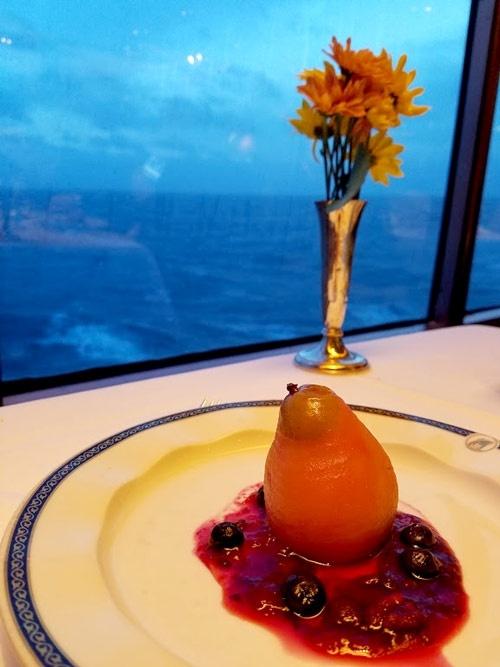 However, while we generally had no complaints about the food it isn't something that I would tell people to take this cruise for. That is of course aside from our experience at Pinnacle Grill, the Tequila Pear desert I had in the main dining room, and the made-to-order eggs benedict every morning in the Lido buffet. Oh and this is the first cruise I've been on to have real honest to goodness nachos ... and in a nacho bar format too!
Another suprise was the bar menu. I was thrilled to see a wide assortment of options outside the typical fruity drinks you find elswhere (even when you sail north). For instance, alongside classic martinis and Manhattans you'd find drinks like the Grizzly Bear - .5 oz Jagermeister, Kaluah, and Amaretto, then add cream and serve over ice. While a cold drink it felt perfect for enjoying in the crows nest as we sailed through the fog covered mountains entering Canadian waters.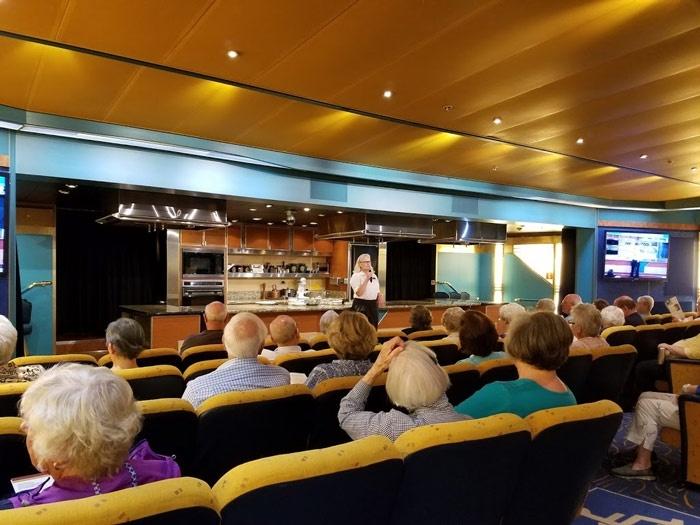 Is Holland America Line Right For You?
OK, so this is a tough one. Like any ship or line, you are going to have a wide variety of changes depending on season, itinerary and ship. Overall, our ship was overwhelmingly white and over 50. However, this cruise actually originated in Fort Lauderdale and was the last leg of a 21 day voyage. My understanding from talking with one couple is that the average age dropped significantly after people got off and new people got on in San Diego.
However, you are likely to see younger guests on shorter cruises. Additionally, while people in their 30s and 40s were "young" on this cruise I never once felt out of place and frankly greatly enjoyed this cruise. It was absolutely perfect for relaxing and spending some quality time together vs running between deck parties.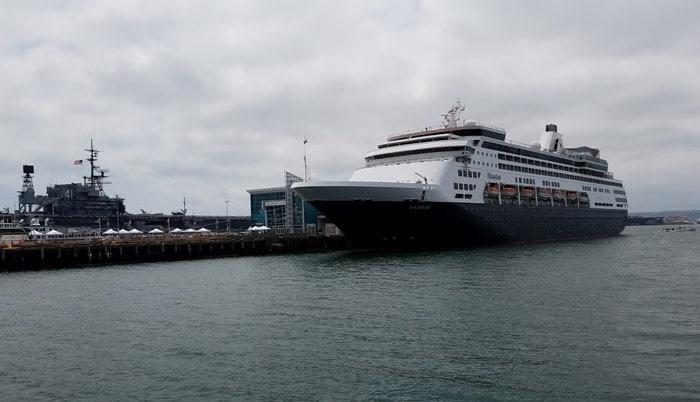 When you consider the exciting itineraries and ports that Holland America visits it is a great option to consider. For us, we were looking for a change of pace from the party atmosphere offered by others and a chance to relax while exploring new waters. From that perspective, we had a great cruise and I can't wait to explore more of what Holland America Line has to offer!
This is especially true for their latest ship the Koningsdam that has even more food options and tons of music including the B.B. King's Blues Club, and Blend where you can create your very own wine. Koningsdam just launched earlier this year and it seems to be leading the way to a new Holland America that offers even more reasons to sail - while maintaining a unique personality vs offering "more of the same".