The joy of a new car is something that most people only get to experience every few years, but as a blogger that thrill still exists even though I am privileged to be able to check out a new car at least once a month. That means that over the past few years I've had the pleasure of checking out some amazing cars and even though the feeling of getting a new car is only short lived it still gives me a new car face each time the next car is dropped off at my house!
Everyone knows that Cars.com helps take the drama out of car shopping. Now though they are going even further!
Cars.com is running a newcarface contest in which the winner will have Cars.com pay off your loan with up to $25,000 towards your payment. All you need to do is snap a picture of you and your best new car face, then tag it with #NewCarFace and @carsdotcom and share it on Twitter or Instagram.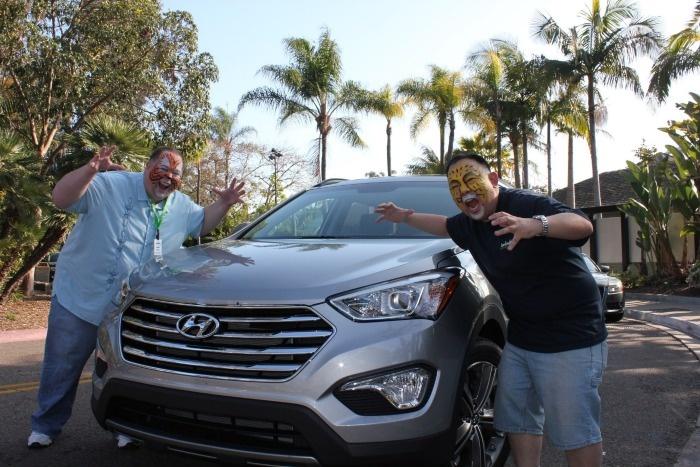 To help inspire you, I've collected some of my favorite new car face selfies over the past few years ...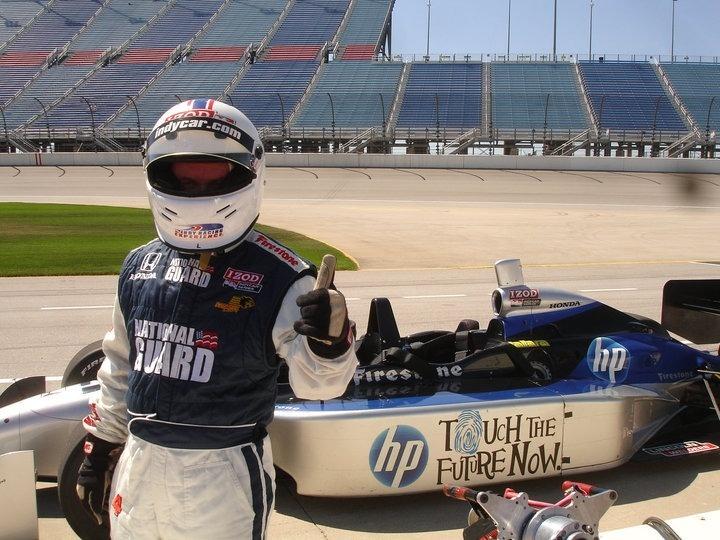 While this isn't me and you can't actually see the face - you can tell how excited one of my writers was to strap into an Indy Car and be flown around a track by an actual Indy 500 winner - Arie Luyendyk!
Of course, one of the coolest "real cars" that I've driven recently was the AMAZING K900 from Kia.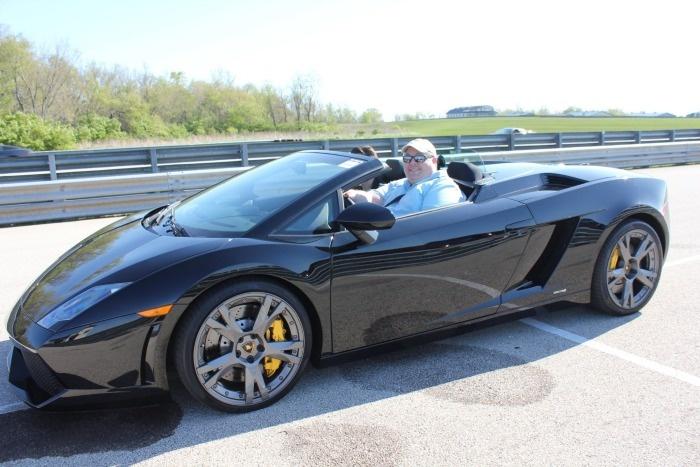 Though if I had to dream I'll totally pick up a Lamborghini instead :)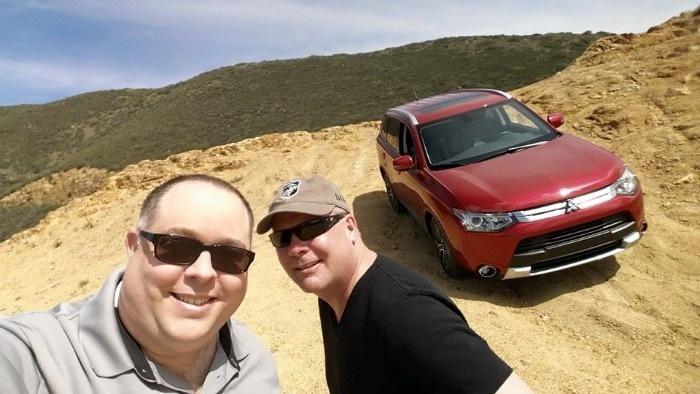 Though one of the cool things about cars and car shopping (even virtually) is that you need to make sure it's something that your buddies will dig too and that's why I like to take friends with me when I review a new car.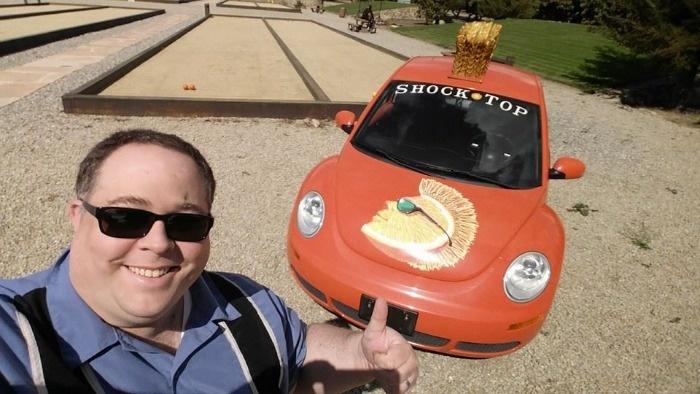 Sometimes though the cars aren't for sale ... but this one is something that I think every guy has dreamed about at least once (hint - there's a beer tap in the trunk! Perfect for tailgating!).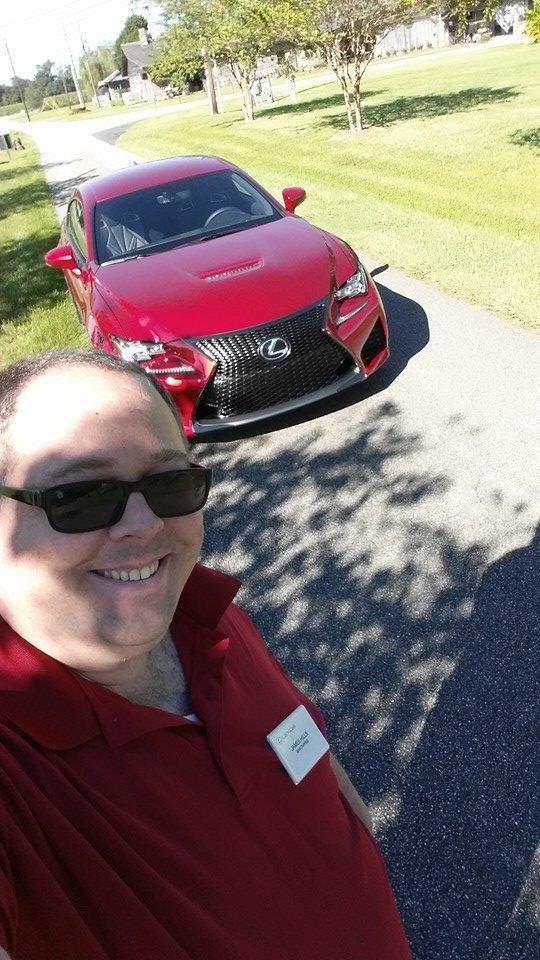 Other cars like this Lexus RCF are just pure beauty, luxury, and power distilled down into a singular package that kept me smiling the entire time I was driving it.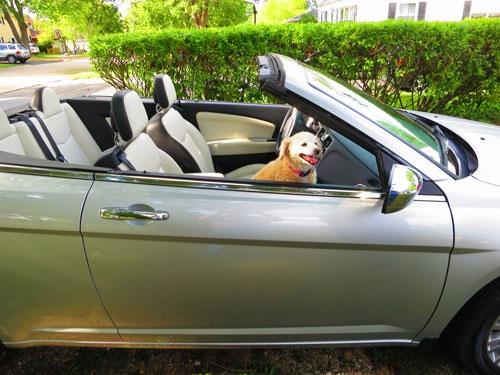 Other times - it's our family members that tell you that they are excited for a new car!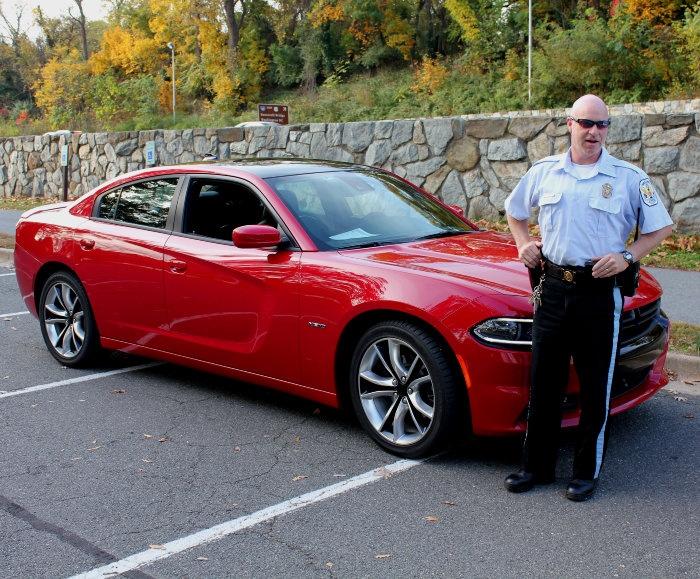 And sometimes the police are so intrigued by a hot new car that they want to get an upclose and personal view that concludes with an autograph session ...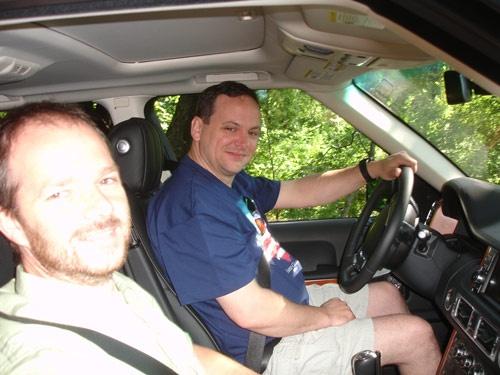 Other times, it's good enough to just know that you are sitting in an exceptional vehicle that will now will allow you to conquer any obstacle in your path such as this time we pushed a Landrover to it's limits in North Carolina.
So, now it's your turn - we want to see your #NewCarFace but more importantly - so does Cars.com as part of their new car contest.
How to Submit Your #NewCarFace Entry:
On Twitter: Upload a photo of your new car + happy new car face. Use #newcarface and mention/tag @carsdotcom in your post.
On Instagram: Upload a photo of your new car + happy new car face. Use #newcarface and mention/tag @carsdotcom in your post.
On Facebook: Post a photo of your new car + happy new car face on the Cars.com Facebook wall (as a new post). Be sure to use #newcarface for your entry to be valid.
Legal Considerations and Contest Details:
Participants can only submit 1 entry during the promotional period
Encourage readers to visit for more examples of #newcarface entries, additional contest details and rules.
Open to legal US residents (excluding MD, NJ and TN), 18+ who hold (or whose immediate family member holds) a qualifying vehicle loan or lease. Contest ends 4/17/15 at 12:00:00 pm CST. Prize value up to $25k. Subject to the Official Rules . See Official Rules for full details, including eligibility criteria and qualifying vehicle restrictions. Sponsor: Cars.com, a division of Classified Ventures, LLC.
Please do not include any personal information, like your license plate number.
A "New Car" is considered a new or used car bought or leased on or after 1/1/2012.