Every so often a car launch event happens that surprises you and this was one of them. Honestly, the Hyundai Tucson is was not at the top of my list when it comes to cars I dreamed of driving. Sure, I LOVE it's big brothers - the Santa Fe and Santa Fe Sport - but the idea of a smaller version initially made me think of less power, less space, and less fun. However, the trip was to Minneapolis, I love Hyundai, and all my friends were going ... so why not! What I discovered was that while it's true that this car has less power, less space, and less cost - it's big on fun, style, and completely capable of doing everything you need.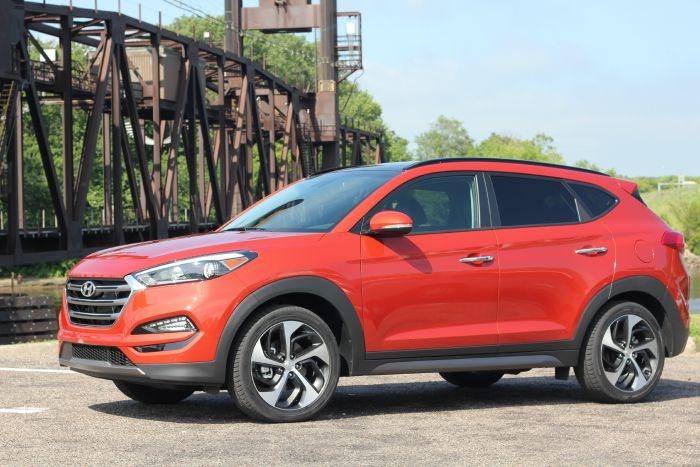 During the time we spent driving along the Mississippi river, we splashed around in the mud, took tight turns on gravel roads, and zoomed off exit ramps while dodging tractor trailers, college students at University of Minnesota, and bloggers in the road taking pictures. The Tucson performed incredibly well, while providing us with an unexpectedly quiet driving experience.
The car felt extremely stable during tight turns and was remarkably quiet including road, wind, and engine noise. The downside of quiet is that I sorta enjoy hearing the engine roar when I mash the pedal but you can't have it both ways.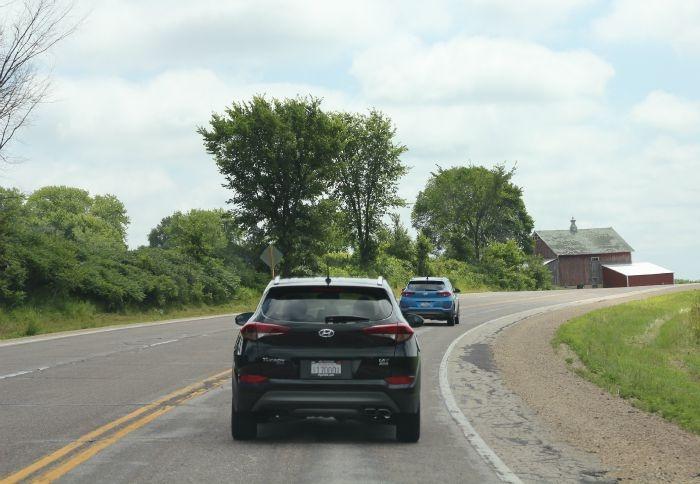 The 2016 Tucson comes in a few different trim levels and what I really appreciate about this is that it's very easy to pick the car you want since each version has a standard set of equipment included. This means that there's none of that "I'll have the ABC version but add cruise, add premium speakers etc.".
The levels are very well configured - with the exception of no option to add adaptive cruise control. I'm told that it wasn't something that people asked for in the focus groups and I can understand that at the time, but it's now a feature that anyone buying a car should seriously consider. That being said however, the Tucson is otherwise PACKED with available safety features and technology including lane departure warning, rear-view camera, automatic emergency braking with pedestrian detection, blind spot detection with rear cross-traffic alert.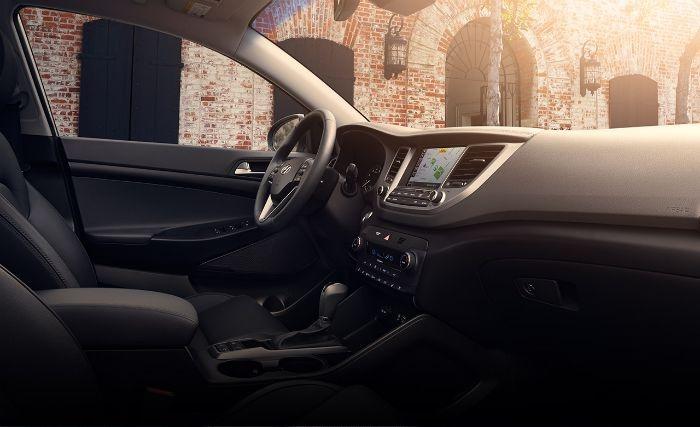 Inside, (again, depending on the level) you've got a 405-watt 8 speaker audio system, panoramic sunroof, dual zone climate control, ventilated front seats and heated front and back seats.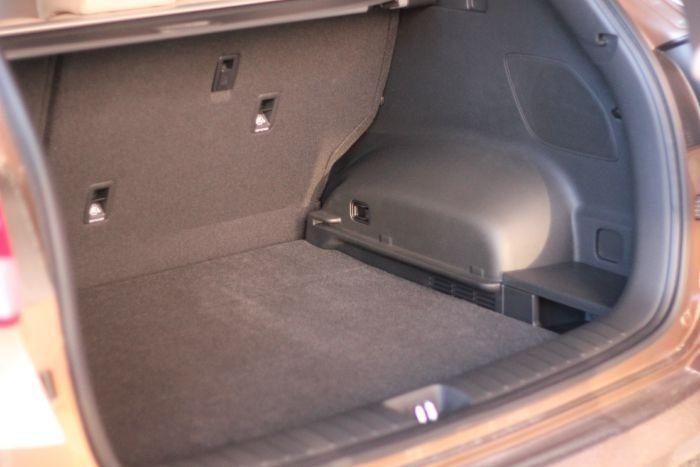 You've also got features like an automatic liftgate (triggered by proximity to your keyfob). Also, the a trunk floor can be configured as flush with the bumper for easy sliding of things in and out - or it can be dropped a couple inches to add a bit of extra room for more bulky objects. These sort of options simply make the Tucson that much more convenient.
This is all powered by a choice of a 2.0 L 4-cylinder engine delivering 164-hp or a 1.6L 4-cylinder delivering 175-hp with a 7-speed Dual Clutch Transmission. I didn't get a chance to drive the 2.0L but the 1.6 was plenty fast for everything we threw at it. However the transmission would strangly stutter occasionally if doing a rolling stop, or in traffic where we would come almost to a halt before jumping back up again. This was a bit unsettling and I am told it is a sacrifice made by the Dual Clutch transmission which otherwise performed well accelerating on the highway.
These are production vehicles, but there may still be time to tune things to make that less noticeable before it actually reaches the dealer lots. However, the stuttering happened only occasionally so it shouldn't stop you from considering this otherwise fantastic automobile.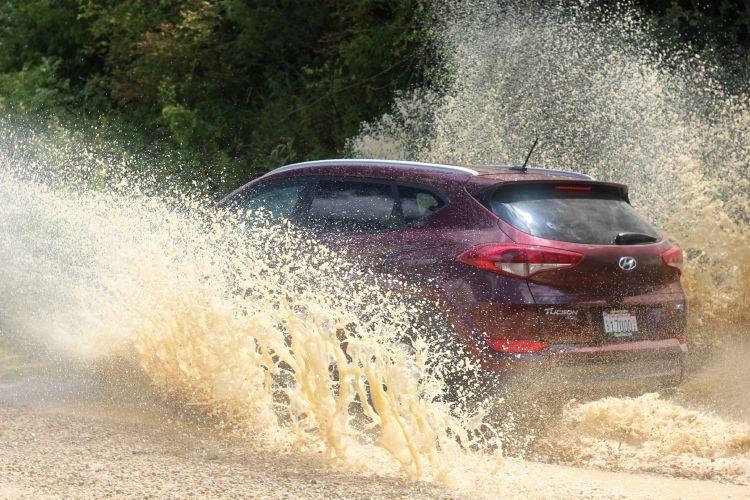 At the end of the day - this car really impressed me. While a small SUV generally isn't sexy, this one was attractive to look at, while being sporty and fun to drive. All this, while still offering enough space for groceries ... as well as larger options such as TVs.
The 2016 Hyundai Tucson will be available in dealerships nationwide this summer, starting at $22,700.