If you're looking for a rocket for a great price then you really can't beat the 2015 Genesis Coupe. It's an interesting beast since it shares it's name with a phenomenal luxury sedan that we're going to be checking out in a few weeks, but it is all about sports performance.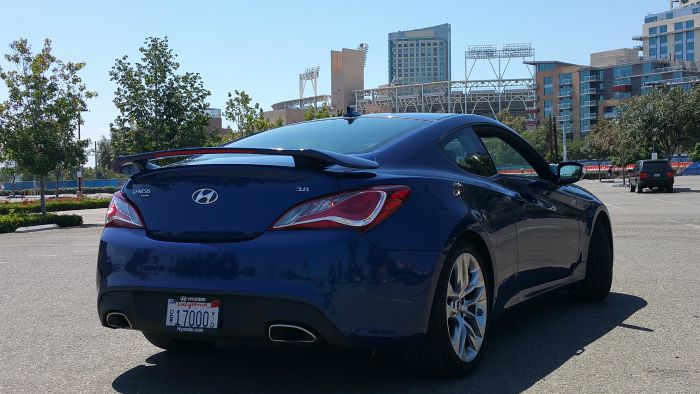 Starting at $26,750, the Genesis Coupe comes in a couple different flavors depending on what you're looking for including the R-SPEC which is tuned for racing and the Ultimate which has some additional more luxury and comfort features that tops out at about $33,400.
That isn't to say that it is a luxury car as the interior still featured plastic in places, but it felt solid, professional and perfect for any guy looking to celebrate a promotion with a little splurge.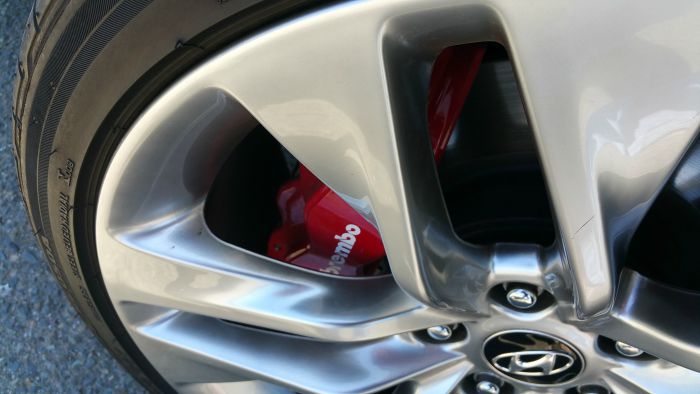 All three versions feature a zippy 3.8L V6 engine pumping out 348 hp at 6400 RPM and 295 lb.ft. at 5,100 RPM. The standard transmission is a 6-speed manual, but the 3.8 and the 3.8 Ultimate can also add an 8-speed automatic with SHIFTRONIC downshift rev-matching.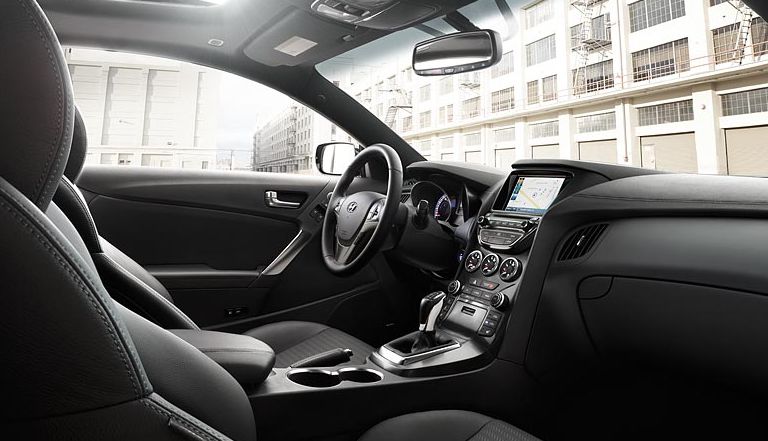 The interior is chic but not overly luxurious, this is a car designed for going fast and all features support that objective.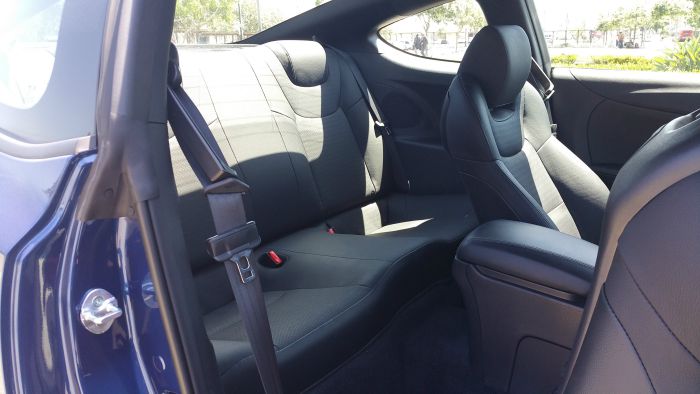 However, the Ultimate that we tested had very comfortable leather seats and the rear seats were relatively comfortable though this will primarily be a 2 person car unless you have some short friends.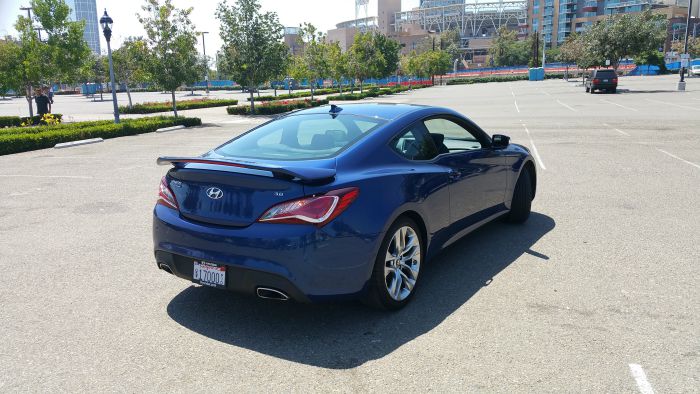 In my short time spent with the 2015 Genesis Coupe, I was very impressed. It offers a lot of power, great handling, and excellent value if you are looking for a sports car.
My only real gripe is that as someone who normally drives automatic, this transmission was somewhat challenging. However, after some more familiarization with it we were rocketing off the line at stop lights and flying down the highway having an absolutely blast.