Today, we're talking with Andrew Comrie-Picard (ACP) who is an X Games athlete, stunt driver, and BFGoodrich ambassador.
How did you get started as a driver?
I grew up on a farm in southern Alberta, Canada. I started off by driving pickup trucks through muddy fields by about age 7, and I had my first big crashes starting around then too! There's no substitute for spending a misspent youth on your chosen vocation – whether it's electric guitar, downhill ski racing, professional Yahtzee, or (as in my case) race driving – the best thing is to start doing it early.
Has your experience as an entertainment lawyer been an advantage managing your racing career?
All it did was two things. First, it allowed me to buy my first really good race car. I had already on a production class championship with a cheap car, but when I was able to buy a pretty competitive car I won the national open championship in the first year. Then I was able to get the sponsors, and then make it full time. I left the lawyering after that – it was a means to an end. The only other thing I learned was to hire good agents and lawyers!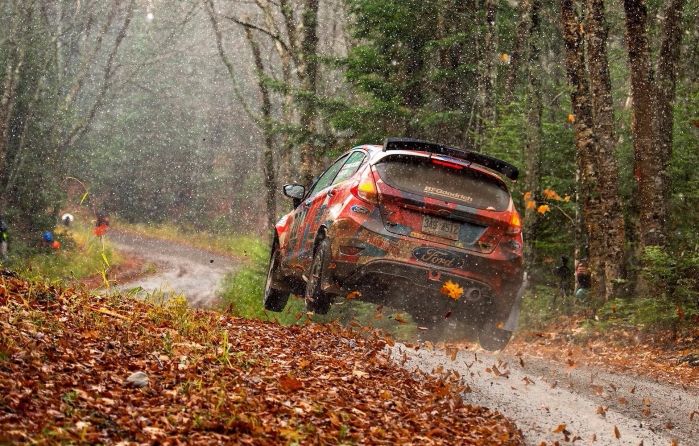 Not all of us can race on a track, but where (in the US) would you recommend we head for some challenging but fun roads that might give us a feel for that experience?
There are so many amazing places out there. I like the areas around the silver mining towns of the Colorado Rockies, and the high plateau roads around Hood River in Oregon. And the 101 at Big Sur is astonishing too, and any of the great New England country roads in the fall. But you can cleanse everything away on Highway 50 around Winnemucca – the loneliest road in America.
What are some tips we should consider to make sure we stay safe during the summer driving season?
In winter and in the spring, many (but not all) people are tuned in to challenges with the road surface and they drive accordingly. In the summer, there's a presumption that the surface will always be good. But you have to be aware of any gravel on the surface or any standing water, both of which can be as challenging as being on ice. Also it's important your tires be in good condition – most of the blowouts we see around Los Angeles are the combination of worn tires with high surface and running temperatures. You need a well-constructed tire to handle the heat.
A tire that I always recommend to people is the BFGoodrich g-Force™ COMP-2™ A/S. Finally, as a driver, it's always important to "drive with your eyes" – look way further ahead than you think you should, and always look where you want to go, not at things you don't want to hit. It's an amazing physiological fact: you always drive towards what you're looking at.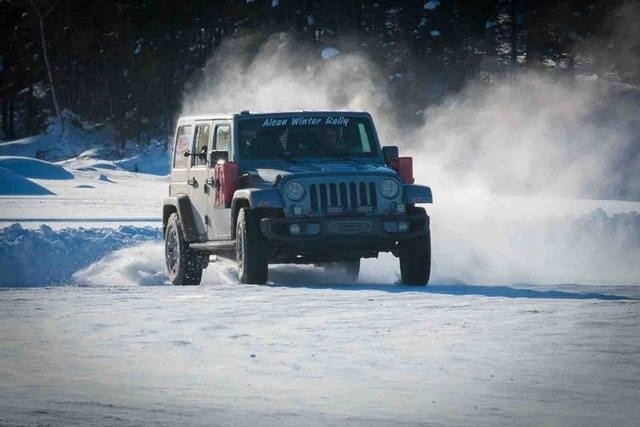 Why do you love BFGoodrich tires? Is there a particular tire you would recommend for people?
I came to race on BFGoodrich tires a long time ago because they make absolutely the most competitive tire for the racing that I do: both rally racing and off-road. They have a design philosophy of carcass stability that means the tire keeps its shape no matter what it's going through. This allows all the other technologies to work correctly: tread block architecture and compound are useless if they aren't held to the ground with a tire that's not distorting under high lateral loads.
So for summer, I have two favorite tires: the BFGoodrich g-Force™ COMP-2™ A/S tire for everyday Ultra High Performance applications, and the BFGoodrich g-Force™ Rival® for all-out track/street use in the summer. I actually have a set of the COMP-2 A/S tires on my badass Porsche 930 and a set of the g-Force Rivals on my daily VW GTI. Both make the cars feel like you're driving on rails. And then, for my Jeep Rubicon, the only answer is the new BFGoodrich All Terrain T/A® KO2 tire – I was on the team that won the Baja1000 on it, so I know it works!
You can check me out doing some aggressive driving on the COMP-2 A/S here:
Of all your accomplishments, what award are you most proud of?
That's a really good question. I mean, it's hard to beat an X Games medal, a Baja1000 win, and a North American Rally Championship! But I have to say, I think that the Inside Track Reader's Choice award from a survey of all subscribers in 2009 was a real honor: it's one thing to win races and championships, but it's another to have people giving you that kind of vote of confidence. Most of my trophies are in boxes but that one is on the mantle.
If you could grab your friends and head off on a "mancation" – where would you go and why?
I believe in event-focused stuff. You feel like you've been on a week-long race for a month, and you make indelible memories along the way. One of my favorites is doing a competitive historic time-speed-distance event with a couple of buddies in a cool car. I just finished the ALCAN5000 – a 4,300 mile event to the Arctic in winter (with a Jeep Rubicon on BFGoodrich All Terrain T/A® KO2 tires driving on the frozen Arctic Ocean!).
And the 1999 Winter Challenge Monte Carlo Rally in a 1963 Volvo 122 with two buddies and rushed checkpoints at every little mountain town in the French Alps, ending with the beautiful filthy cars all together in Casino Square in Monte Carlo. I love contrasts and challenges, and that's one of the best on both fronts. If you can do something that scares you and forces you to rely on your wits, you've had a proper mancation.