It's almost that time of year - when for some reason we all start to get off our butts and grab a broom, clean out the garage and generally prepare to start things fresh along with the impending thaw that spring brings with it. This year I'm getting a jump on things with the help of Dollar General who has sponsored this post.
My assignment - pick a project around the house that needs organizing, buy supplies from Dollar General, and document the project.
While there are Dollar General stores in pretty much every corner of this country, there wasn't one near me so I went shopping online instead. For a store that I've never associated with being "tech forward" they had a surprisingly good website that was fast, easy to use, and my order arrived in just a few days.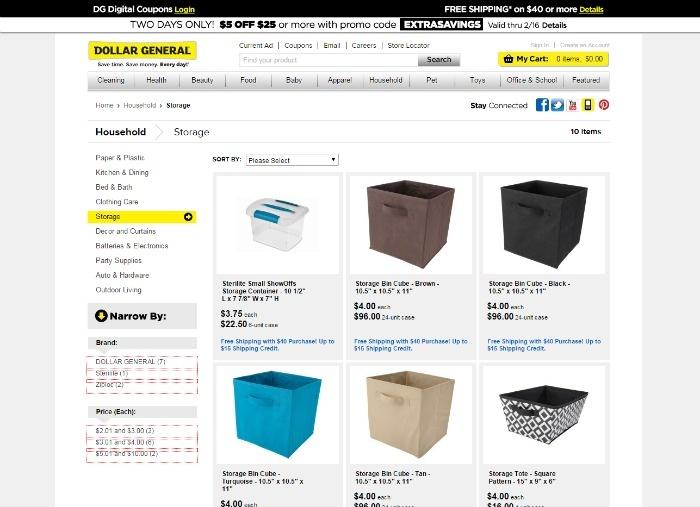 Save on home essentials with Dollar General!
My desk is where I spend most of my time during the day, but it has become a victim of living in a loft where I have very little space and zero closets. That has resulted over the past year in a lot of stuff that just piles up on my desk and is disorganized at best and lost forever at worst but that's about to change :)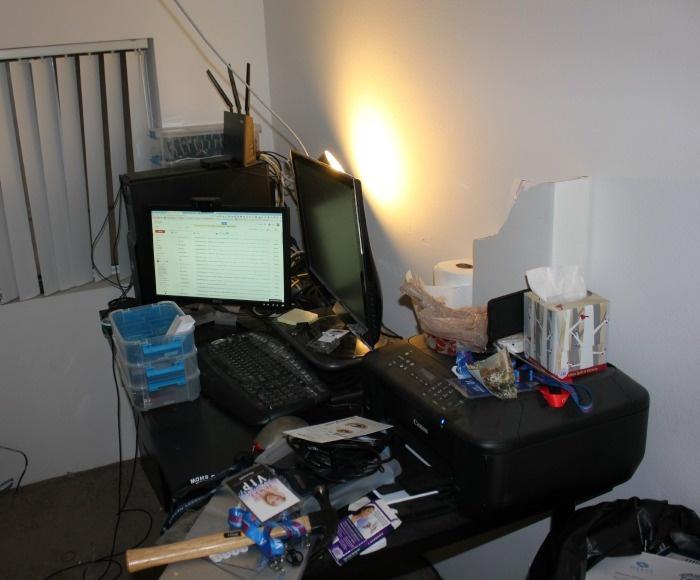 While I can't change the fact that my loft has no closets, what I can do is use some of these awesome stackable, clear Sterilite boxes so that I can organize things and still know exactly where things are (vs the cardboard boxes I used previously that simply became black holes)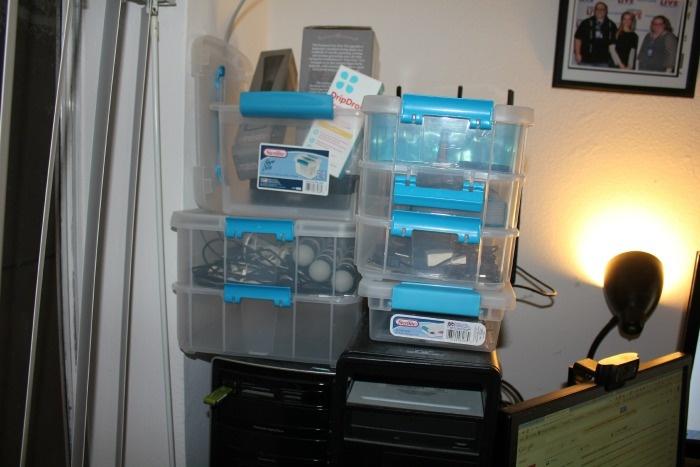 These are great boxes since they can be stacked and I can dedicate a different compartment for each function - for instance, they have a deep box that is perfect to store items for upcoming reviews, a wide, flat double box that is great for storing misc. camera and electronics gear. Additionally, there is a triple level storage bin that even has a divided top that is great for storing paper clips, business cars and USB press kits so they don't get lost on the desk!
Now that my desk has place to organize all my blogger "stuff" it's time to make the walls a little nicer than the matte white paint!
Since I live in loft with concrete walls the concept of decorating can be a bit daunting, but I was able to grab frames and 3M Command Strips to hang the frames without needing to drill into the wall.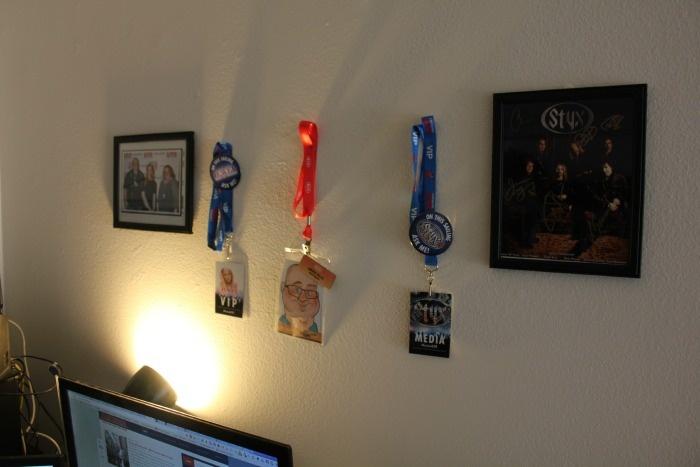 Similarly, I was able to use the command strips to hang some lanyards from recent press trips on the wall to add to the décor vs either throwing them away or shoving them in a box never to be seen again!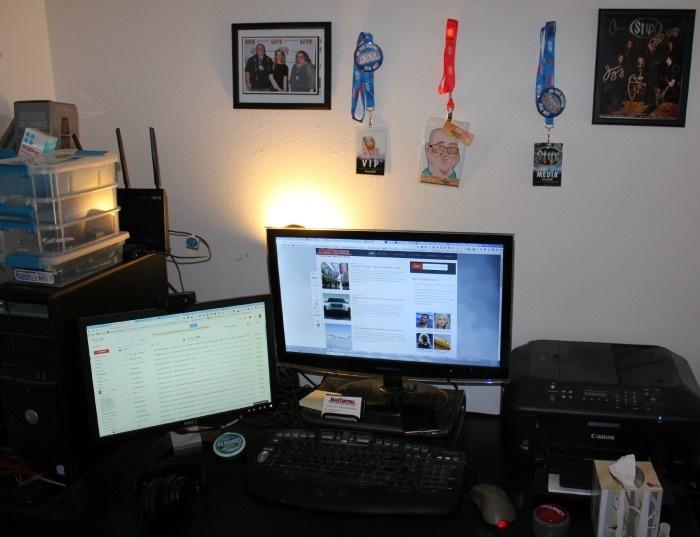 So there you have it! This was a quick and easy project that was much needed and will hopefully allow me to be more productive and organized going forward.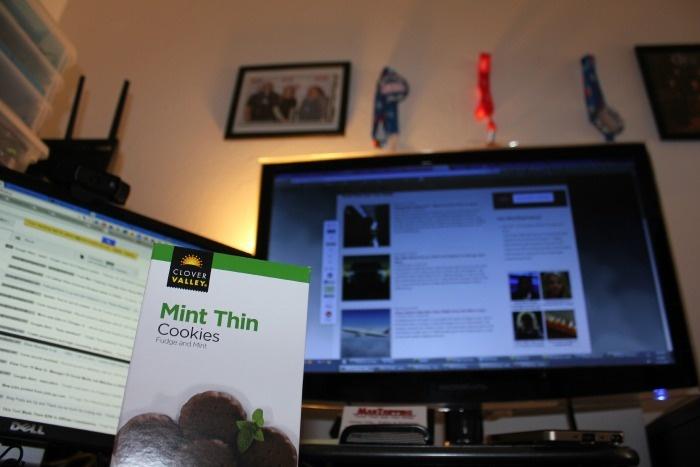 There's one more thing that was nice about shopping at Dollar General ... while they have a great selection of cleaning and home improvement items, they also have a bunch of food and snack items such as these knock-off cookies "Mint Thins" that I am rewarding myself with for a job well done!