If you thought that a "Snow White" movie was just for girls then holy shit, you are wrong. I'm really digging the fact that so many "classic stories" are being re-imagined and expanded, so when this came by my inbox just now I wanted to share it with you guys. The Huntsman will be in theaters on April 22.
Discover the story that came before Snow White in The Huntsman: Winter's War. Chris Hemsworth and Oscar® winner Charlize Theron return to their roles from Snow White and the Huntsman, joined by Emily Blunt and Jessica Chastain.
Theron stars as evil Queen Ravenna, who betrays her good sister Freya (Blunt) with an unforgivable act, freezing Freya's heart to love and unleashing in her an icy power she never knew she possessed. Retreating to a kingdom far to the north, Freya raises an army of Huntsmen as her protectors, with the only rule that no two of them should ever fall in love.
As a war for domination escalates between the two queens, the hero standing between them is Freya's most elite Huntsman, Eric (Hemsworth). Alongside fellow warrior Sara (Chastain)—the only woman who has ever captured his heart—Eric must help Freya vanquish her sister...or Ravenna's wickedness will rule for eternity.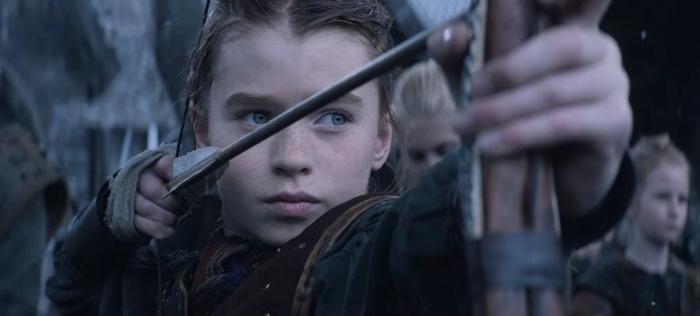 Producer Joe Roth (Maleficent, Alice in Wonderland) once again leads the team in this breathtaking prequel in the legendary saga that is directed by Cedric Nicolas-Troyan. This spring, find out who will win the war between good and evil in the epic action-adventure The Huntsman: Winter's War.
Genre: Epic Action-Adventure
Cast: Chris Hemsworth, Charlize Theron, Emily Blunt, Nick Frost, Sam Claflin, Rob Brydon and Jessica Chastain
Directed by: Cedric Nicolas-Troyan
Written by: Evan Spiliotopoulos and Craig Mazin
Based on Characters Created by: Evan Daugherty
Produced by: Joe Roth
Executive Producers: Sarah Bradshaw, Palak Patel