For most people, a visit to Palm Springs involves fine dining, shopping, touring mid-century modern architecture, and golf. For me, Palm Springs represents all of that, but also a home base for some awesome off-road adventure. Not everyone has a good truck or the skills needed to navigate beyond the reach of pavement and road signs. That's why I'm a big advocate of taking a Jeep tour from a trusted operator. Desert Adventures Red Jeep Tours is the biggest operator in the area and based on our tour with Lane and her Jeep, "Red Cloud" we can understand why.
Depending on your choice of tours and if you are doing private or individual seats, Red Jeep Tours can pick you up at your Palm Springs Hotel such as we did at Hotel Paseo. Or alternatively, they will have a set meeting spot where everyone gathers.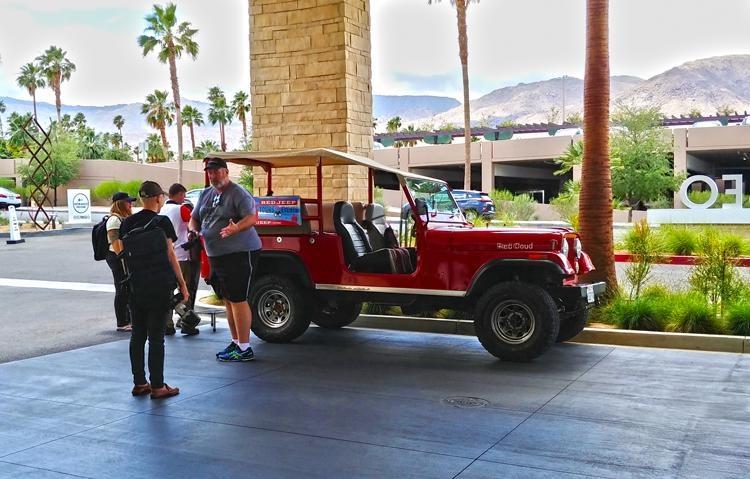 There's just so much out there that people can only see if they get off the highway and for many of us, long hikes just aren't an option. That's where Jeep tours are a great excursion option and Desert Adventures offers a ton of different options. These include hybrid Jeep and hiking tours, full-day Joshua Tree excursions (in an air conditioned van), as well as several different versions of San Andreas Fault Line tours.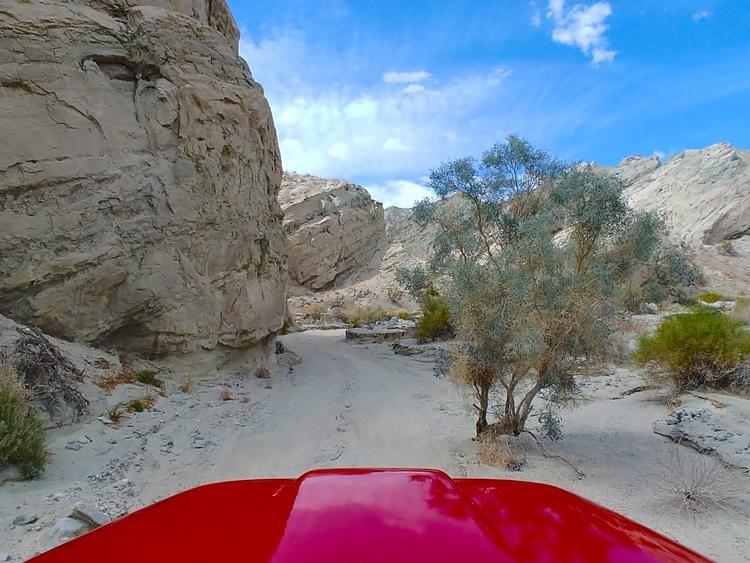 For instance, we did a mid-day three-hour tour fault line tour starting in Palm Desert but they also offer Stargazing tours and Sunset tours as well. For those that have never experienced the brilliant stars out in the desert here, it's an experience that you will remember for the rest of your life.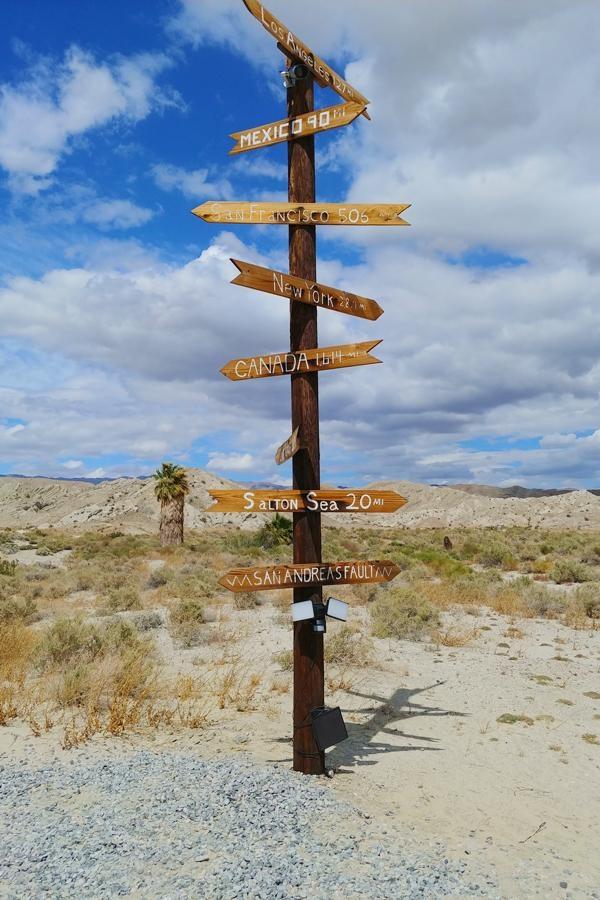 Prices vary depending on what's involved, date, and time of year. However, you can book private tours as well as individuals eats depending on availability. As an example, a private San Andreas Fault Stargazing Jeep Tour in June from 6:30-10pm is $850 (up to 7 passengers) and a mid-day San Andreas Fault Line Jeep Tour is $140 per adult. Joshua Tree National Park tours from 9am-3pm are $250 per party of two.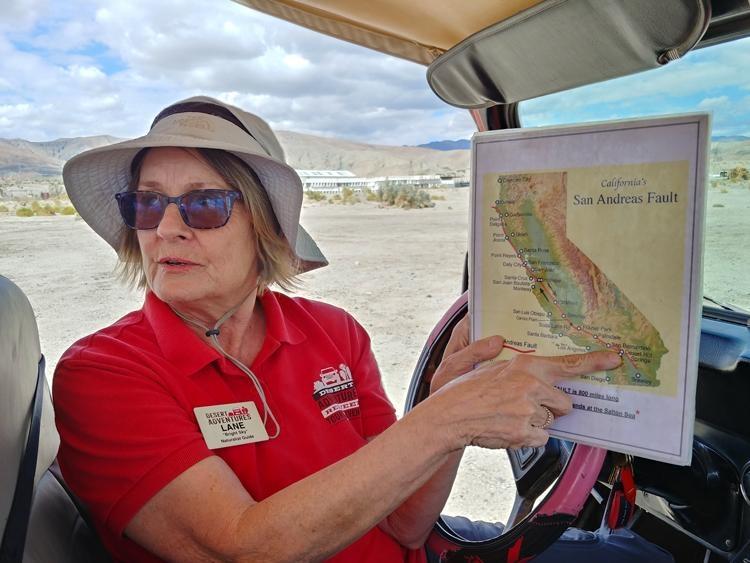 These Jeep tours make for a great guys weekend adventure or bachelor party activity and you'll learn quite a bit from the experience too. While I love the freedom of wheeling through the dirt on my own, I sometimes miss out on what various plants, animals, and sights are as I cruise past.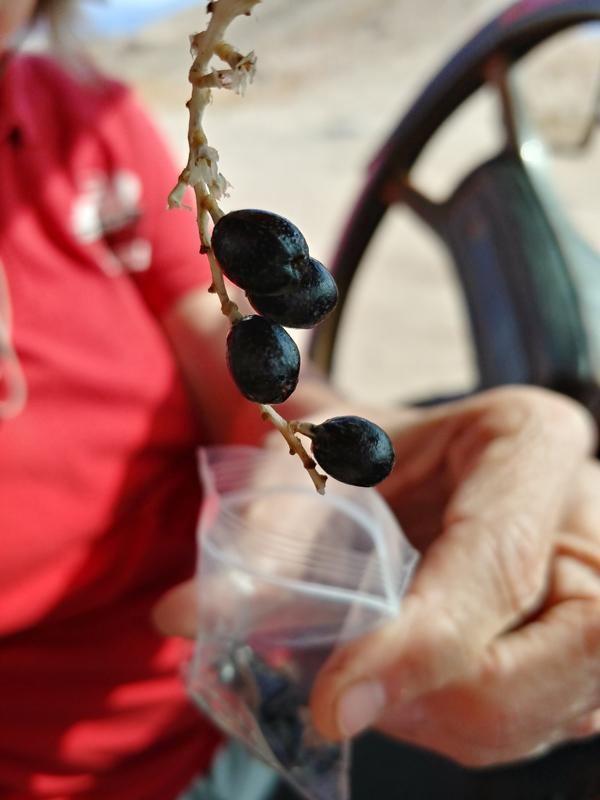 With a trained naturalist leading the trip like we had with Lane, you'll learn a ton of information about geology, anthropology, botany and more. One weird highlight was the chance to try some palm berries that our guide, Lane had harvested earlier. Truthfully I'm not a huge fan but it was an interesting experience that I wouldn't have ever tried on my own. Please don't eat strange berries in the desert - not only is it not good for the environment but it's a great way to get VERY SICK if you don't know what you are doing!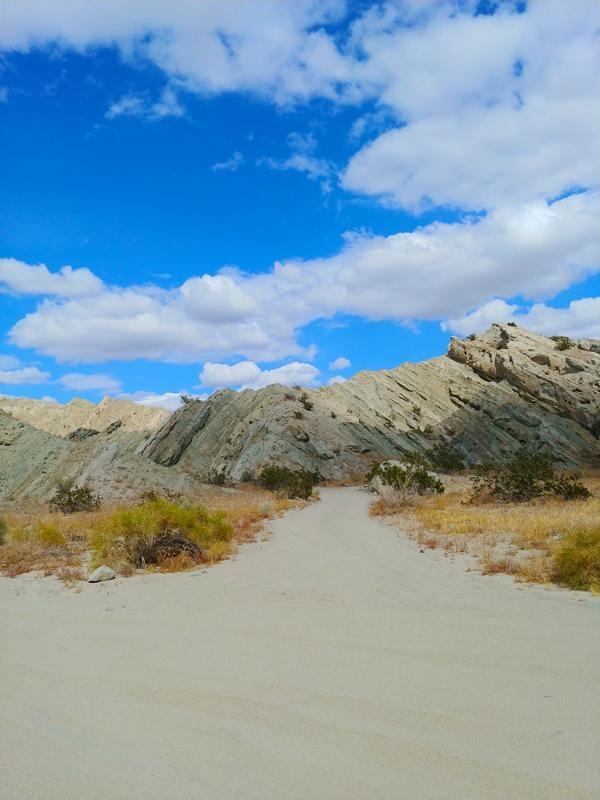 Additionally, the land used for their San Andreas Fault Line Tour is actually on the Metate Ranch, private property closed to outside visitors. As a result, even if I had a Jeep I couldn't explore here anyhow. That would mean that I'd miss some pretty interesting geological formations such as the one above where the rock is uplifted in two different directions. While the San Andreas fault line isn't one specific area - it's actually quite wide, this rock formation in the fault zone is a great example of the forces that came together here.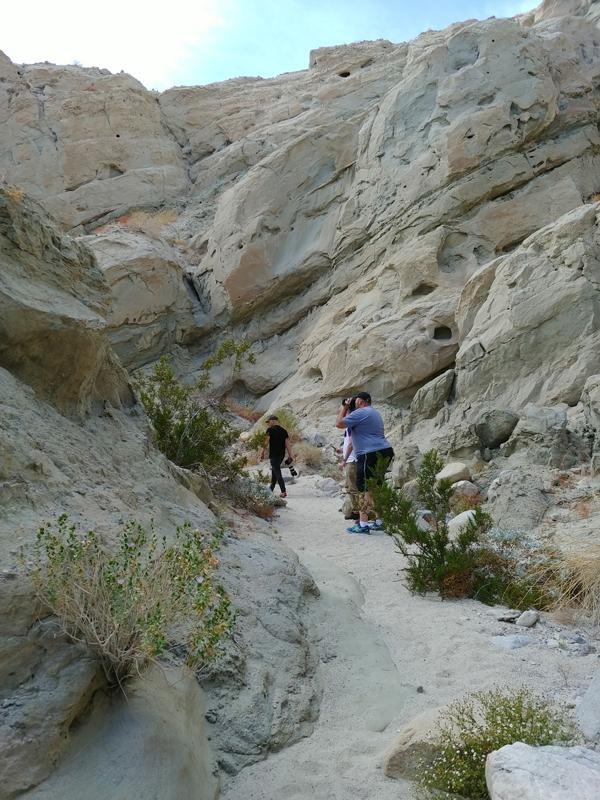 While three hours is a pretty short period of time, there was an opportunity to get out and explore some of the canyons on foot as well.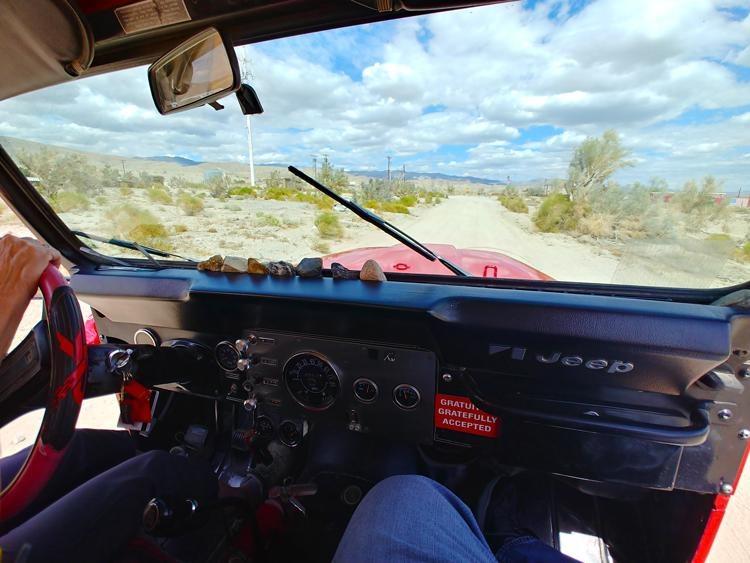 As a Jeep fan, this element alone put things over the edge. There's nothing quite like riding in a classic CJ with leaf springs, manual lockers, big-ole buttons and other elements that you just don't see today. Don't worry though, these jeeps might be classic but they are extremely well maintained and your ride will be a safe one.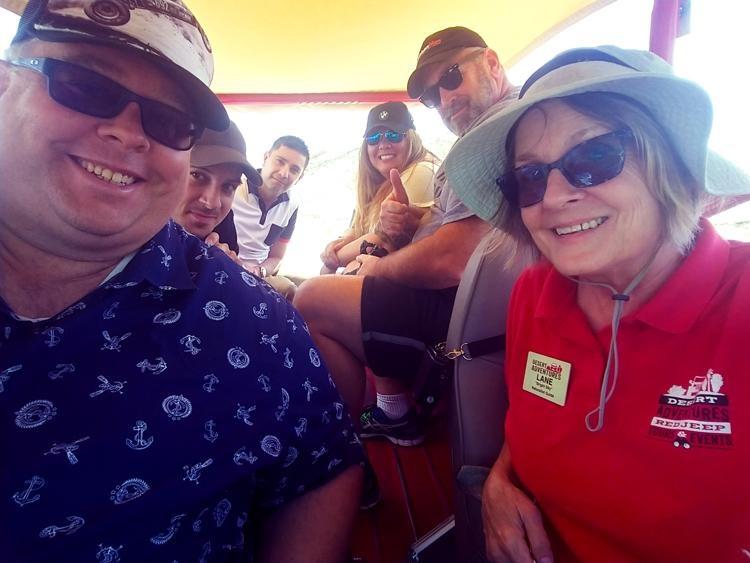 If you've never done a Jeep tour with a bunch of friends, I heartily encourage you to try it. This is our second time doing a fault line tour in Palm Springs and while I really liked our previous jeep tour experience and would also recommend them, this was a lot more fun. Where as the other Jeep was a standard Wrangler, Red Jeep Tours uses 1980's Scramblers with space for seven guests and there's a certain fun of exploring the land in a classic vehicle like this.
This event was hosted by Visit Greater Palm Springs as part of a #MenWhoBlog influencer experience.