Southwest Idaho has several hot springs that range from fully modern facilities resembling a suburban swim club ... and then there's the more rustic variety. Burgdorf Hot Springs certainly falls into the later but it is one of the coolest hot springs experiences that I've seen in my travels!
Burgdorf Hot Springs is nestled in the mountains about an hour drive north of McCall Idaho. It is also an honest to god ghost town and guests can come just for the day or spend the night enjoying the mountain air and stunningly clear skies nearly devoid of any light pollution. Unfortunately for us, we were only able to spend a short time exploring the springs but I dream of one day returning so that we can just gaze up at the stars while relaxing in the mineral hot springs.
Most of the road to Burgdorf Hot Springs from McCall is well maintained and paved by the forest service. However, the last mile and a half (once you turn off of Warren Wagon Rd / NF-21 and on to Burgdorf Rd / NF-246) is loose gravel. At the time we visited, it was in good condition as long as you go slow, so you should have no problem reaching the springs in most vehicles as long as weather is good.
While the springs are open year-round, it is only accessible by car during the spring, summer, and early fall. When snow falls, the roads are closed to all but tracked vehicles such as snowmobiles.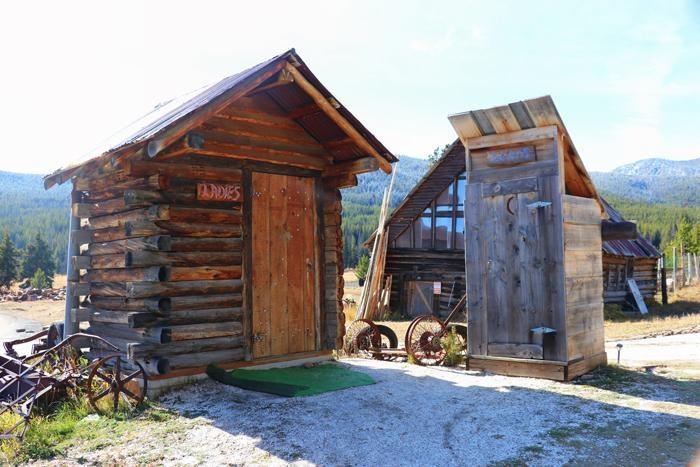 Let's define "rustic" ... there are no toilets or plumbing. These are the official bathroom facilities and they are outhouses, not porta-johns disguised as outhouses but honest to god outhouses. If having to rely on antibacterial hand-wash vs a faucet of running hot and cold water with soap available is going to bother you, then this isn't your type of place.
For the rest of us willing to take a step back in time and appreciate the rest of the experience, you are about to enjoy something amazing.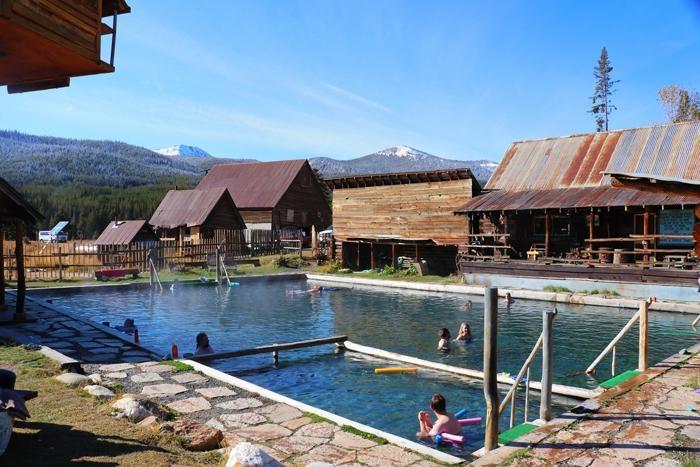 The centerpiece of the town is obviously the hot springs, which maintains a temperature of about 100 degrees year round. However there are also two small pools near the inlet that average about 113 degrees. Day swim rates are $8 per person and they also offer swimsuit and towel rentals. Hours for day guests are 10 am - 8 pm. However, overnight guests have unlimited access to the pool.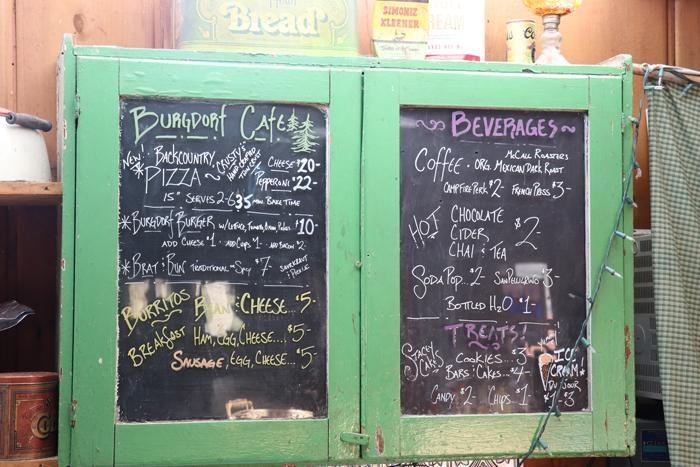 There is literally NOTHING within an hour of Burgdorf, so I would recommend taking that into consideration before you head up the mountain and bring snacks and plenty of fuel. For those of you who want a real meal though, Burgdorf Cafe offers pizza as well as burritos, brats and breakfast sandwhiches. They also sell gas at a "all things considered" reasonable price.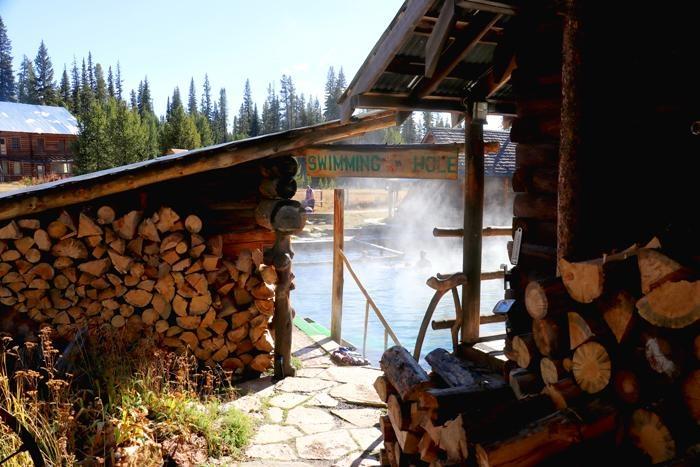 The experience here is something special. For me anyhow, there is a sense of excitement to leave the confines of the city and set out to explore the desolation of nature. However, when you find similar souls that have escaped the "every day" to gather around something amazing it has a tendency to create instant friendships. That's the feeling I got here as people floated and soaked in the mineral rich water while breathing in fresh mountain air without even the faintest hint of any pollutants.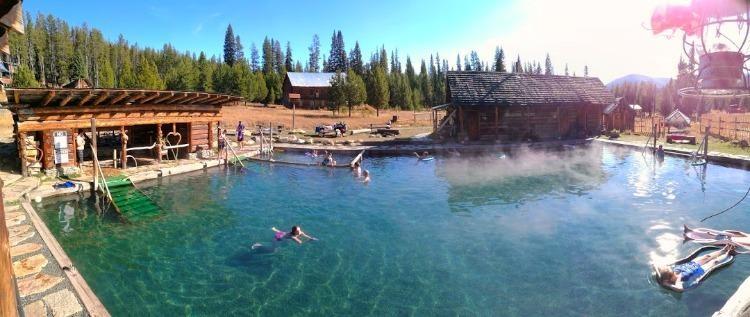 While spending a few hours soaking in the spring is probably enough for most people, you can also spend the night in one of their cabins. Again, these are rustic, but it sort of completes the experience since you can fully relax instead of worrying about toweling off and then driving back down the mountain. There is no beer or wine sold at the cafe but guests are welcome to bring their own adult beverages though no glass or other breakable containers are permitted in the pool area.
Rates for the cabins are $40 per person and they have several different options available. Kitchen facilities are non-existent but most cabins have a porch that is suitable for setting up a camp-stove.