While Colorado has no shortage of natural beauty, there's a special place along the eastern edge of the Rockies, about an hour south of Denver called Colorado Springs. From whitewater rafting on cool mountain rivers to road trips into the sky where you can reach an elevation of 14,115 feet above sea level, Colorado Springs is a fantastic destination for guys seeking outdoor adventure.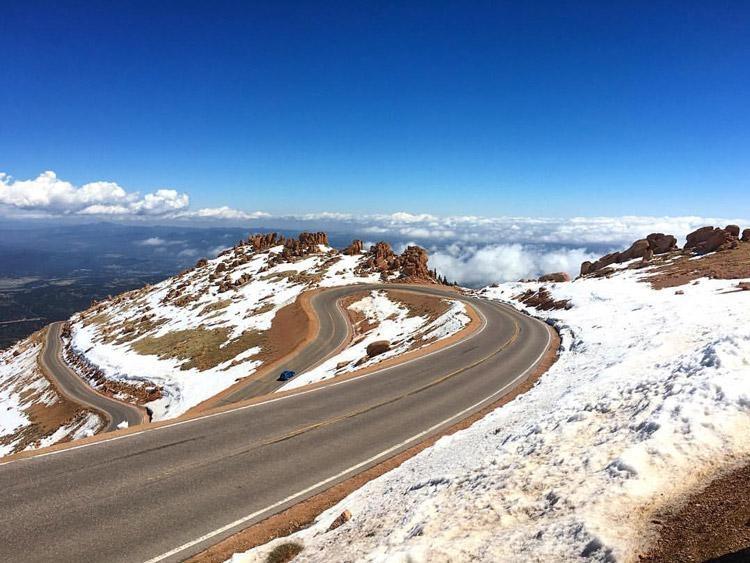 Drive up Pikes Peak Highway
At 14,115, Pikes Peak Highway is one of the highest roads in the United States. The 19-mile scenic road was first opened in 1915 and operates all year long though in 2019, parts of the road are only accessible via shuttle bus as the road is undergoing maintenance while they work to build the new summit house.
The 12.42-mile road will take you through multiple climate zones and scenery ranging from alpine forests to bald rock above the tree line and you may even drive above the clouds. Along the way, you'll be able to see fantastic views of the Rockies, Colorado Springs, and the surrounding terrain.
While driving up Pikes Peak Highway is not a competitive event, there are multiple races throughout the year ranging from the famous Pikes Peak International Hill Climb to the Pikes Peak Cycling Hill Climb.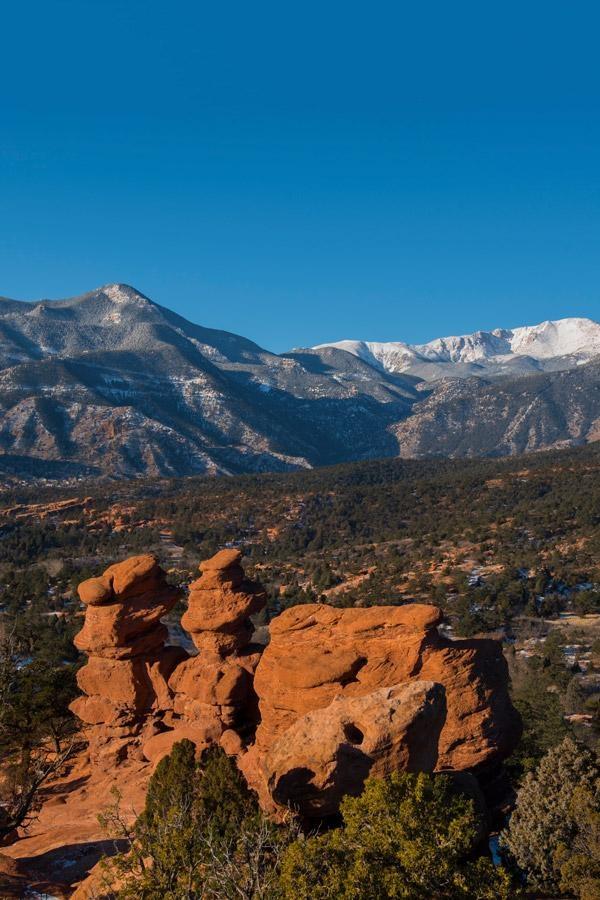 Casual Hiking In Garden of the Gods
There are many places to go hiking in Colorado at various skill levels. However, most people can enjoy hikes at Garden of the Gods National Natural Landmark where trails range from half a mile to three miles. In total there are approximately 15 miles of trails here for the more adventurous of you.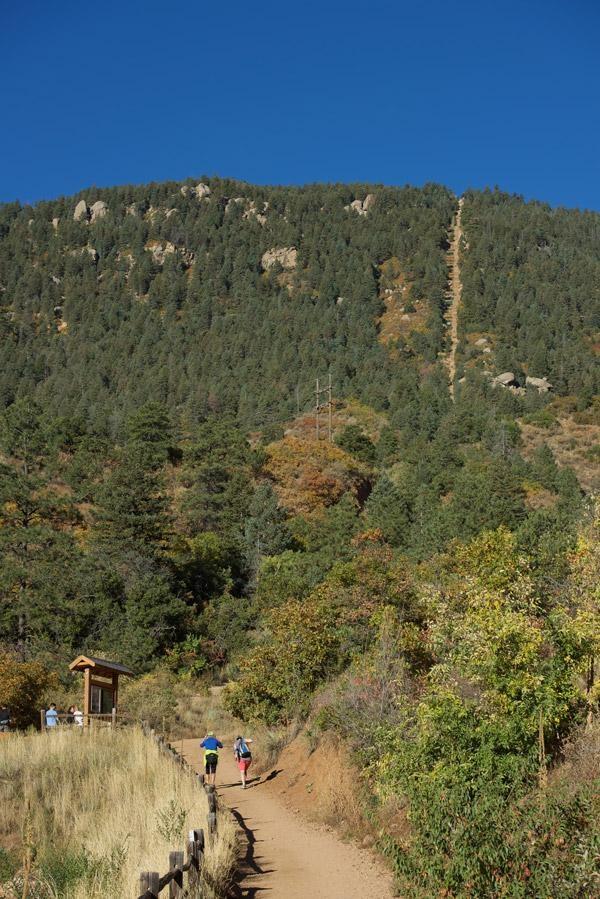 Extreme Hiking at Manitou Incline
Originally designed as a cable car route to carry materials to build pipelines on Pikes Peak, the Manitou Incline is now an extreme hike that rises nearly 2,000 feet in elevation in less than a mile!
Unplug and Recharge Your Brain While Camping
If you've never experienced the night sky in Colorado's wildlands then you are in for a special treat. With limited light from urban areas and mountains to block the existing light, laying back and exploring the night sky in Colorado Springs is a great way to relax and recharge your brain. There's no better way to do it than going camping and unplugging from technology for a few days.
There are numerous camping opportunities in the Colorado Springs area that range from organized camps to rustic campsites. For instance, the Barr Camp was constructed in 1922 and the historic cabin now welcomes hikers with spaghetti dinners and pancake breakfasts. Accommodations there range from cabins and lean-to shelters to tent sites.
On the other hand, there is Cheyenne Mountain State Park and Pike National Forest that both offer sites to set up tents and enjoy a more rustic environment.
Whichever you choose though, make sure to protect the natural beauty that drew you there and remember to Leave No Trace!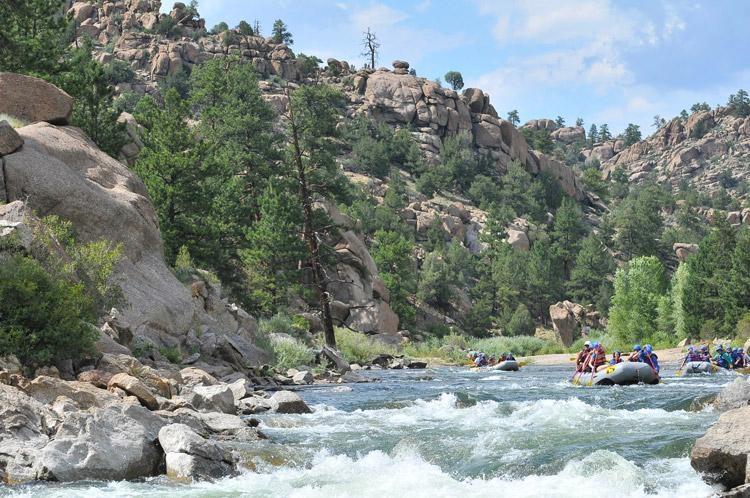 Cool Off With Some White Water Rafting
Sometimes it's more fun to float down a river than it is to hike up a mountain. Luckily, Colorado Springs offers some fantastic opportunities for enjoying the rivers here. This includes full and half-day whitewater experiences on the Arkansas River through the Royal Gorge as well as scenic float trips for those seeking a less extreme adventure. Andy Neinas has run Raft Echo for many years now and his suggestion would be to travel to Colorado in the beginning of the summer for the most intense conditions, while if you wanted a slower river then come towards the end of the summer while the water calms down.
Pump Up Your Adrenaline on the Terror-Dactyl at Cave of the Winds Mountain Park
Cave of the Winds Mountain Park has a variety of attractions from the 1,200 Bat-a-Pult zipline, Via Ferrata where you can scale sheer limestone cliffs by climbing up iron steps bolted into the wall, and then there's the Terror-Dactyl.
This ride sits on the edge of a 200-foot cliff of Williams Canyon where riders are then launched into the canyon at nearly 100 miles per hour for the ultimate adrenaline kick.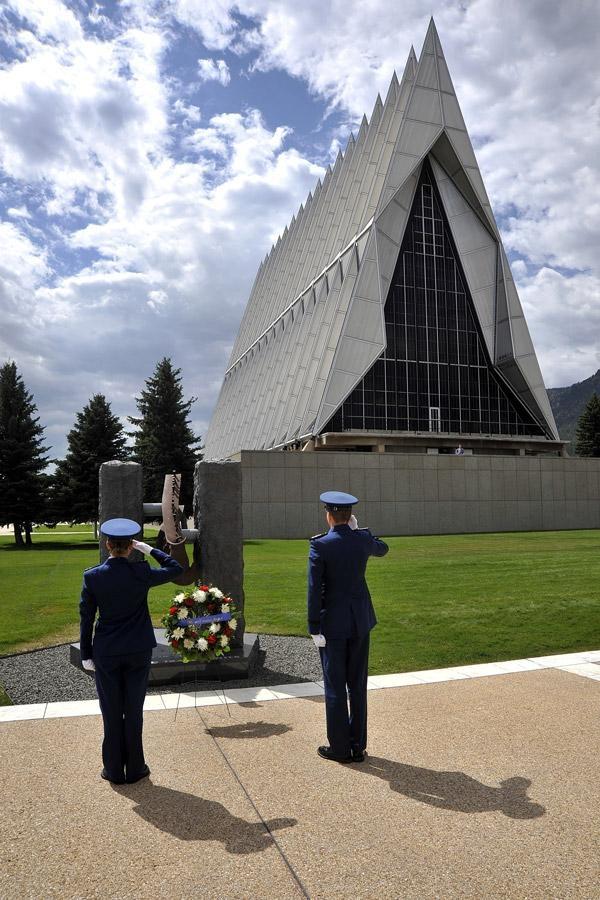 Air Force History Tours
Any mention of Colorado Springs as a mancation destination must include a nod to this being the home of both the Cheyenne Mountain Complex, NORAD Headquarters, and the United States Air Force Academy. While public tours of Cheyenne Mountain Complex are not available, there may be periodic tours available for family and friends of those that work here. If you know someone then this would be a cool opportunity to see this famous location featured in movies from the 1983 movie WarGames to the 1997-2007 TV show Stargate SG-1. However - even if you aren't able to get a tour here (Colorado Springs tourism says tours are highly unlikely), we still think it's cool to be in the same area.
However, the public is permitted to tour the grounds of the Air Force Academy. This includes the Planetarium, Cadet Chapel, Visitor Center where you can learn about the Academy history and mission as well as The Terrazo where several retired aircraft are on display including an F-15A Eagle, F-16A Fighting Falcon, F-150D Thunderchief and an F-4D Phantom II.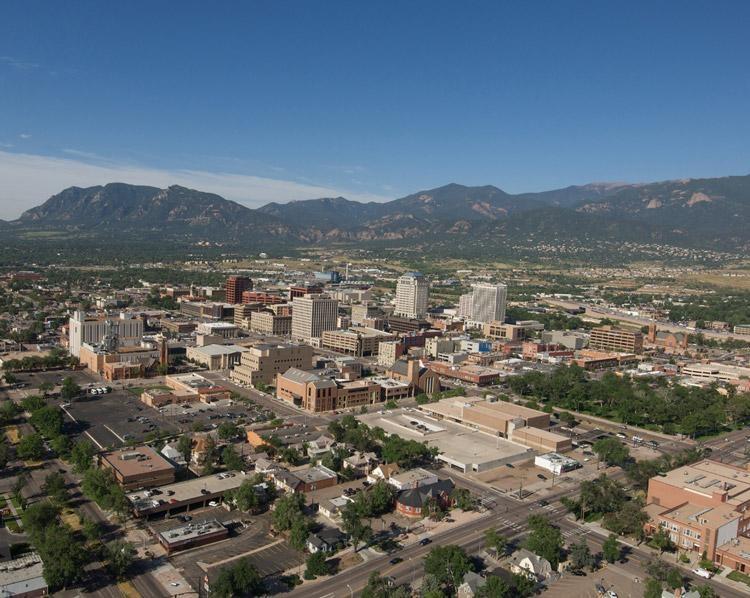 Whatever your style of adventure, Colorado Springs is a great place to seek it out. For more information, please make sure to visit the Visit Colorado Springs website for more travel ideas.