For many men, climbing Mount Kilimanjaro is a bucket list accomplishment. Unlike other destinations that you can simply buy your way to, climbing a mountain like this is an accomplishment that requires months, if not years of planning and physical conditioning. While your personal abilities and mental focus are clearly critical to success and so is the equipment, the right selection of a Kilimanjaro guide may be the difference between success and failure.
Also called the Roof of Africa, Mount Kilimanjaro in Tanzania has a height of 5,895 meters (19,340 feet) above sea level. It's a popular starting point for beginners who want to experience climbing one of the Seven Summits of the world. Here, in Kilimanjaro, one of the key factors of a successful journey is an experienced and well-trained guide. Furthermore, you are not allowed to climb Mount Kilimanjaro without a guide. In this article, you will find some useful tips on how to choose the best climbing guide.
How Much Will It Cost To Hire A Mountain Crew to Climb Kilimanjaro?
The cost to climb Mount Kilimanjaro will range from $1,000 to $5,000. There are also luxury outfitters and mountain guides with rates that go exponentially higher with the latest technology and equipment to make your journey that much safer and easier. However, there are also budget operators that cost much less. We don't recommend exploring that option since this is a very risky and challenging environment and you need to make sure you are working with a competent mountain crew and outfitted with properly maintained equipment.
Additionally, these lower-cost operators generally select less skilled and lower paid guides.
Unless you are prepared for the most basic of climbing experiences, you should be prepared to spend between $3,000-$5,000 for a well-equipped tour. Before signing a contract though, make sure to look at an exact list of inclusions. For instance, some tours may quote a price that includes flights, hotels, and porters while others may have those as separate costs.
Another cost factor that you need to consider when selecting your crew and tour operator is will it be a shared expedition or a private one. While a larger party can reduce the individual costs, it also means that there might be unknown variables such as personality issues, skill challenges, and simply your own desire to not share the experience with strangers. However, by the end of the expedition, you are almost certain to have bonded with these people through the shared experience that nobody else will ever have since each trek up Kilimanjaro is going to be a unique experience.
There are literally hundreds of tour operators offering climbing expeditions up Kilimanjaro and even more mountain guides. This can make it very challenging if this is your first time climbing Mount Kilimanjaro so it is very important to identify the right guide as well as operator.
How To Identify The Right Kilimanjaro Guide?
Kilimanjaro guide is not just a job – it's a lifestyle and a life credo for most of those who help travelers on their way to the Kilimanjaro summit. Guides there not only monitor safety while climbing the mountain they also treat all hikers like their personal guests, making their trip as comfortable and memorable as possible.
The best Kilimanjaro guides generally collaborate with large and reputable Kilimanjaro operators. So, for you to make sure that they know what they are doing and that they have your health and safety as a priority, you'd better choose an experienced and legitimate Kilimanjaro operator.
With regards to your Kilimanjaro tour operator, they must have all the necessities for your trek to make you and your experience worthwhile. Although you have accepted that the climb will not be easy, these tour operators will be there to help you be as comfortable as you can.
The members of the operator's crew are the ones who will provide you with nutritious meals, camp essentials, sleeping necessities, and a quality mountain crew. This mountain crew is composed of the people who will be trekking with you and who ensures your safety. They will also be the ones to cook and prepare the camp. On top of that, they will also have an emergency evacuation plan to make sure you are well-prepared for whatever will happen on your trip.
Ensure that the guides you are provided with are Wilderness First Responders as they will be able to know what to do when emergencies arise. There are some other must-have skills for Kilimanjaro guides:
Hard Skills
The first group of skills is responsible for the "practical" side of the trip. Kilimanjaro guides should have perfect knowledge and wide experience of camp management, crew composition, pathfinding, emergency response and so on. While choosing the guide for your expedition, pay attention to the following skills:
Mountain topography knowledge. It's the first thing that distinguishes a professional Kilimanjaro guide from guides who work in other areas. It means that Kilimanjaro guides perfectly navigate the terrain of the Mountain. Even though all the groups go along certain roots, sometimes, for some reason, they have to get off the established trail. In this case, the guide should find the safest way to the nearest camp.
Strong flora and fauna knowledge. Kilimanjaro has a unique ecosystem. Some plants even can't be found anywhere else. An experienced and skilled guide will provide you with all the necessary and interesting information about the wildlife of the region.
Medical training and first-aid in the high altitudes. Best Kilimanjaro guides have wilderness first-responder certificates. They are also trained in both basic first-aid and high-altitude safety. Plus, a skilled guide should be capable of diagnosing acute altitude sickness (AMS) at the very earliest stages. He is also responsible for treating it to minimize long-lasting impacts, and in some cases organizing the evacuation.
Rescue & Evacuation operations. In case of emergency, a Kilimanjaro guide will organize safe and fast evacuation of a sick or injured person to a medical facility. Practically, it means that a guide should be able to call a helicopter rescue service, explaining the location to the pilot; prepare a person for transportation, and describe the concerns to a ground medical crew. In some cases, the helicopter evacuation is not necessary, so the guide should be able to organize the manual transportation.
Soft Skills
This group of skills is common not only among the Kilimanjaro guides; still, they should have them to make your trek enjoyable and comfortable:
Communication skills – Kilimanjaro guides are able to set up a contact with every trekker be it a talkative and sociable or more reticent and introverted person.
Leadership and encouragement– a Kilimanjaro guide not only shows the way to the summit trying to avoid and prevent dangerous situations. He leads the expedition, taking responsibilities and making decisions. Best Kilimanjaro guides know how to encourage the hikers' motivation and boost their stamina.
Good English-speaking skills– this is a key to successful communication. Make sure that the guide you choose is fluent in English.
How Much To Tip Your Guides and Porters?
While picking the right guide is an important part of the equation to begin your journey up the mountain, there are many other questions that people often ask about the process of working with your guide. The biggest question here is usually how much to tip both your guides as well as porters, and cooks who have helped on your journey.
You should always adjust your tipping to reward excellent service and any unique experiences that made your journey that much more enjoyable. However, here is a standard tipping guide for your mountain crew that helped you climb Kilimanjaro. These numbers are based on mid-priced tours. If you are on a luxury tour, you should increase these tip amounts to match the service level that you have received.
Guides: $20 / day
Assistant Guides: $12 / day
Cooks: $12 / day
Porters: $6 / day
Depending on your tour you may find that porters also have other roles on your team. This might include serving as waiters, photographers, or toilet porter. You should consider tipping these folks extra for the additional service that they are providing beyond simply carrying gear on your journey.
How Long Will It Take To Climb Mount Kilimanjaro?
Most Mount Kilimanjaro climbing tours take approximately seven days. You will also see 6-day tours and you will also see longer ones as well. Depending on your route, weather, and physical abilities your journey could take anywhere between five and nine days from base to the summit of Uhura Peak.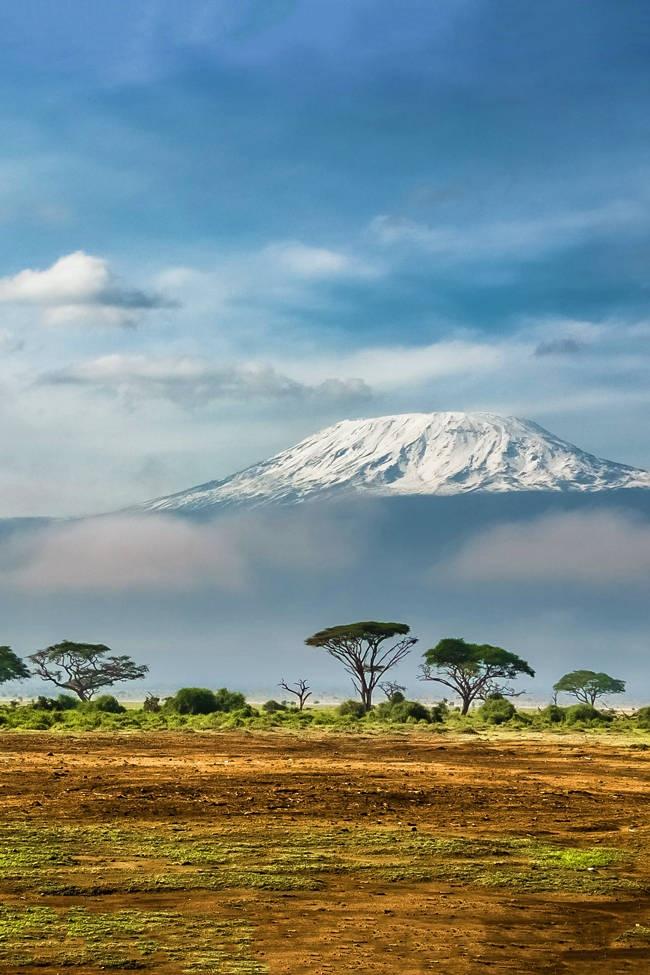 Conclusion
The right choice of Kilimanjaro guide provides the most significant part of the successful journey to the Kilimanjaro summit. Although there are some more things you should do during the expedition:
Always keep an ear on what your guides are telling you. This will prepare you for whatever situation you might find yourself in, and it is best to know whatever it is that you can.
Get used to some Swahili phrases, after all, you are in a country that has its own language. Aside from it helping you in your journey, you will also be able to relish in the culture.
Make friends during your whole journey and revel in the experience. After all, it is the highest peak in Africa that you're planning to overcome.