Fitness geek or no, sometimes it is just downright amazing to see what the guys who compete in the Mr Olympia competitions have created.
One of these guys is Phil Heath - a two time winner of the competition and has shared with us some of his favorite mancation movies as well as a peak behind the scenes regarding his favorite cars.
I would imagine you travel a bunch while competing, what is your favorite city to visit?
FLORENCE, ITALY (FIRENZE) for sure, as the food was awesome, the art was amazing and the people were very nice. I love their fashion sense too, not to mention cars [Ferrari].
If you were planning the ULTIMATE guys trip with a bunch of your buddies, where would you go and what would you do?
LAS VEGAS, NV for sure as its SIN CITY and that means what happens in Vegas, ends up on Facebook haha. I'd go to either the Encore Towers or Aria and get the best Villa there was that had everything a guy needs (DJ's, spa, even maybe a basketball court). I'd go to SW in The Wynn for Dinner, have some Macallan 18 maybe 25yr, some steaks and then go to XS Nightclub, throw some money around on bottle service.
I'd get everyone up the next day and get us into some fighter jets and do some Top Gun stuff as yes people, Vegas has this available. I'd later play some blackjack and then go see a show, probably a comedy because hey, it's a guy thing and seeing the Lion King is for when I'm with the Misses. Renting exotic cars in addition to maybe working on our marksmanship with some cool firearms in the desert wouldn't be bad either. Can't forget the Beach Club action, as its always cool to watch everyone party it up hungover lol.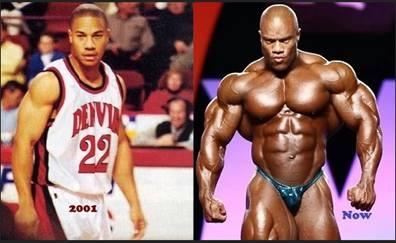 While traveling, what are some tips you can share with guys to keep fit?
Always contact your hotel and check out their gym, as some have decent equipment and some will even have rooms that will accommodate by having equipment inside your own suite. Make sure if they don't to recommend a gym nearby and always ask if they provide free guest passes. Make sure to watch your alcohol intake, in addition to desserts because most trips end up at the snack bar and late night room service. I usually bring some whey protein with me, but if that's not your thing then try going low carb past 7pm. If you indulge a bit, make sure to stay hydrated and hit the treadmill first thing in the morning, as it will help jumpstart your day and make you ready to conquer that presentation, meet & greet, etc.
What was it like filming the new movie Generation Iron that you have coming out this year?
Filming Generation Iron was a blast, as it was my first big time motion picture I've been in. To be a part of such a project like its predecessor, Pumping Iron was, I couldn't help but to get amped up to kill some weights and show the world my journey in retaining my title as the best bodybuilder in the world. Knowing that I was the king of the mountain and having all of these awesome athletes coming after me, talking smack, posing a threat to my title was a great test for me. I learned how to have a greater sense of urgency with my abilities to push myself harder inside and outside the gym. I am very fortunate to be bodybuilding's best and to have my legacy along with others' filmed for a worldwide audience that will definitely get people pumped! I hope that our audience will grasp a hold of one or more of the characters in the movie, as behind all of the hardcore muscle, there are great human beings with daily issues that I'm sure others can relate to.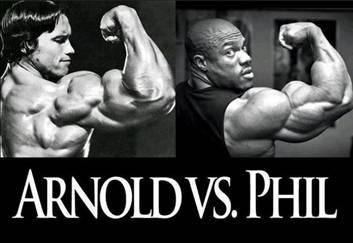 From the trailer, it looks like you have quite a nice car collection. Which is your favorite?
Cars for me have always been a passion as growing up looking at them in magazines, to building model cars, drawing sketches to finally earning some. Each of my current cars have different characteristics, so its tough.
My 2008 Cadillac Escalade EXT is my big boy toy with 26" wheels, custom grilles, over 5000watts in the stereo system, yes it'll shake your eyeballs lol. Not to mention the Custom Interior and with a Supercharger, intercooler, high flow cats and sports exhaust it's definitely gonna sound like a monster!
I have a 2012 S550 Mercedes that's white with pano black room and matching custom 22" Asanti Wheels where the spokes match the roof, while the lips are deep dish white matching the exterior. No other custom stuff as this is my cruiser, yet for some reasons still turns heads.
Lastly, we have my 2010 Bentley Continental Supersports which for those that think owning a Bentley is an old dudes car, please, as this 2 door coupe packs over 621hp and will go 0-60 in 3.5s. This is definitely my fav because I always wanted to own a true exotic by the time I was 30 and I was able to do so. This car reminds me that hard work, dedication, making good investments and always willing to learn from mistakes and success will yield such pleasures.