The mancation is known as the lads holiday in Britain, a ritual that is followed by many teens and young adults around England, Scotland, Wales and Ireland.
Legions of men from the UK head out to Europe on their summer holidays in search of the essentials of a lads holiday, sun, sea, music, a few drinks and a selection of women from all over Europe.
How to Get To Magaluf?
Top of the lads holiday destination list is Magaluf, the mecca of all things lad's holiday and it would also make for a fantastic stag weekend party destination too. While it is significantly less expensive than Ibiza, it is far busier than many other European resorts such as Kavos and Aiya Napa in Cyprus, Magaluf is an extremely popular choice for British travelers seeking to get down and have some fun. Majorca is very easy to get to from most European cities and guys can fly directly into Palma. Alternatively, you can take a ferry to the island from Barcelona or Valencia, a trip that will take about three hours.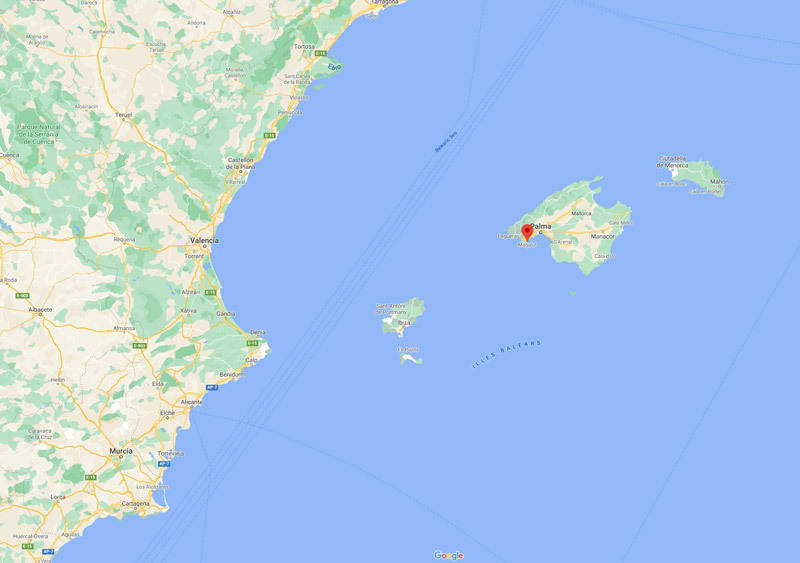 Magaluf is situated on Balearic Island Majorca, which sits to the east of Spain in the Mediterranean Ocean. Some people get confused when they see it written in two different ways - Majorca is the Spanish spelling while Mallorca is the Catalan spelling of the island though both cultures pronounce it the same way. Majorca is a holiday resort that has welcomed tourists from all over the world for more than fifty years, and is expected to welcome one million tourists in the summer of 2011. Magaluf is one of Majorca's most popular resorts and earns its title as the party capital of Majorca, and is beginning to seriously rival its Balearic Brother Ibiza as the party capital of Europe. Here is why Magaluf is top of the lad's holiday list.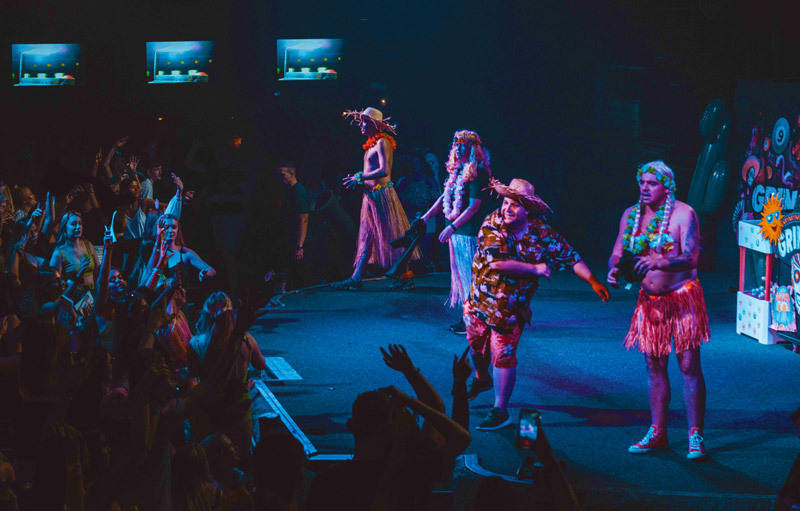 Magaluf Clubs And Nightlife
A big part of Magaluf's appeal is its clubbing scene. From the downright silly such as Gringos Bingo and Pirate Reloaded to private pop-up boat parties, and traditional bars and nightclubs Magaluf is always hopping. That makes this tiny corner of Majorca a hotspot offering visitors a chance for a hedonistic summer of dancing from sunrise to sunset. The lads holiday displaying fist-pumping action that those from Jersey Shore would be proud of. Taking the Magaluf experience to a new level of excitement are some of the world's top DJ's, playing in a selection of Europe's top clubs. BCM- Planet Dance sits proudly at the forefront of these clubs, and is the mecca of Magaluf for those on a lad's holiday. Holding 7,000 people BCM is a mixture of scantily clad women, lasers and music from international DJ's such as David Guetta and DJ Sammy. Currently BCM Mallorca is being fully refurbished and so I'm sure it will be even better than it once was, when they reopen.

Relaxing beaches, top watersports and a few cocktails
Whilst Magaluf is enjoyed mainly for its nightlife, it is the perfect location to recharge the batteries for the next night offering beaches, pools and bars to relax. Holidays to Magalufoffer a relaxed vibe for those who want to try and work off last night's work, or that can be taken up a few notches with a variety of water sports. Some sort of adrenalin rush and brush with danger is an essential part of a lad's holiday, whilst frolicking on the local beach there is the opportunity to just that. Perfect for a group of lad's is the banana boat, smash around in the Mediterranean Ocean on a big inflatable banana and gain a few laughs from the beach.
Magaluf is a summer getaway that is popular with groups of people all over Europe, offering the equivalent of a spring break holiday. A Balearic backdrop, top music and clubs, and your best friends for a mancation / lads holiday.
Close to Palma and Other Parts of Majorca
Magaluf is only one small part of the island of Majorca. In fact, it is only about 15 minutes from Palma. While most people seeking a Magaluf getaway can find all the bars, clubs, and private parties they can imagine, there are plenty of other adventures across the island from exploring historic buildings such as the Moorish Royal Palace and other sites too.