In the more than nine years since I created ManTripping.com, I've written a ton of posts talking about the "top mancation ideas". It's also the most frequently asked question when I talk with media about men's travel trends. Surprisingly, it's often women and my female friends who are the most interested in the answers - often because they are planning a trip for their partners and want to do something special that they will love. While mancations are by definition a male group activity, increasingly couples and friends are seeking out experiential travel instead of buying possessions. In other words, instead of a gold watch to celebrate retirement guys are celebrating with an incredible man-friendly adventure vacation.
Unfortunately though, I've never actually had quantifiable answers to provide and everything has been extremely subjective. To help solve this problem, in partnership with the men's influencer network #MenWhoBlog, I commissioned a survey based on six of the top mancation types that come up regularly on my site. Frankly though, I was a bit surprised by the results since an Alaska Cruise and Land Tour came in as the #1 pick!
The reality is that there are thousands of top mancation ideas and I've enjoyed bonding with my male friends doing everything from driving jeeps through the desert to partying in Vegas and watching a NASCAR race with my dad as well as touring the pits at Indy with my Father-in-Law.
Each man and his group of friends needs to decide what is right for them and there are no wrong answers. That being said, our survey revealed some interesting results when we asked guys to pick their top mancation idea.
What are The Top Mancation Ideas?:
The six mancation ideas that I selected were:
Alaskan Cruise - Land and Sea Tour (26.4%)
Golf Trip to a Florida Beach Resort (18.3%)
Road Trip on The Kentucky Bourbon Trail (16.8%)
Ski Trip to Lake Tahoe (16.8%)
Sport Fishing Trip to Puerto Vallarta (12.6%)
Montana Dude Ranch Adventure (9.1%)
All of these mancation ideas are very popular choices. I selected them based on popularity through variations in top search terms both on my site and in keywords people use to find articles on my site. However, the standout item here was that a cruise would come out on top.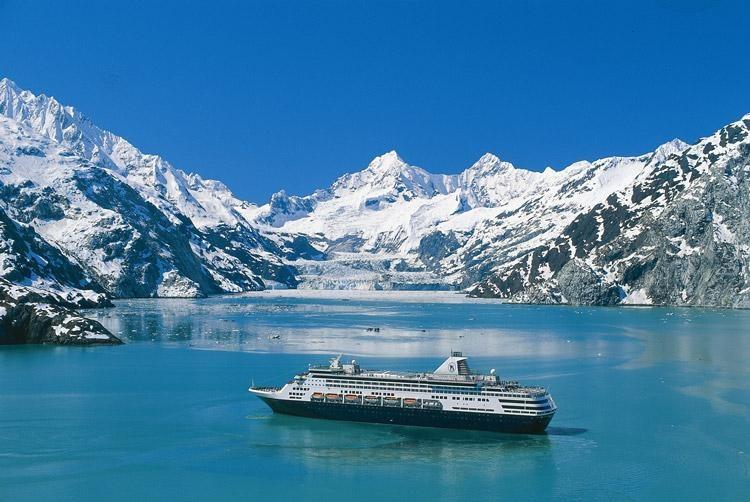 Alaska Cruise - Land and Sea Tour is the #1 Pick for Mancations
Typically, the cruise industry caters to women on "girls getaways" and family vacations, but what I see here validates what I already know. Guys LOVE to go on cruises and Alaskan itineraries in particular offer a tremendous opportunity for manly adventures. This might include everything from salmon fishing, hiking, riding ATVs through the bush, as well as the thrill of getting up close and personal with some gigantic wild beasts such as bears and elk. Of course, smoking cigars, great cocktails, golf simulators, steaks for dinner, and not having to clean the dishes or make the bed while on the ship are pretty nice benefits too!
Luckily for those of us seeking an Alaska Cruise adventure this year - virtually all of the major cruise lines have ships up north and next year, one of our favorites - Viking Ocean Cruises will be joining the pack with their smaller ships that should be able to explore fjords that the larger ships simply can't.
For the ultimate thrill however, Princess Cruises offers a Land and Sea tour. This is an Alaska cruise that is then paired with a visit to one of their Princess Lodges via one of their luxury rail cars that will take you to one of five different Alaska Lodges operated by the company. While it might be a hard sell for the manliest men to take a trip with their male friends when the word "Princess" comes up so often, but we think most guys would be willing to overlook the name for an adventure like that!
Holland America Line (the first cruise line in Alaska - 70 years ago!) also offers a similar experience featuring their newly renovated McKinley Chalet Resort located at the gateway to Denali National Park. In addition to the cruise experience, guests can relive adventures of the gold mining pioneers, trappers, hunters, and other manly men who have made this land what it is today.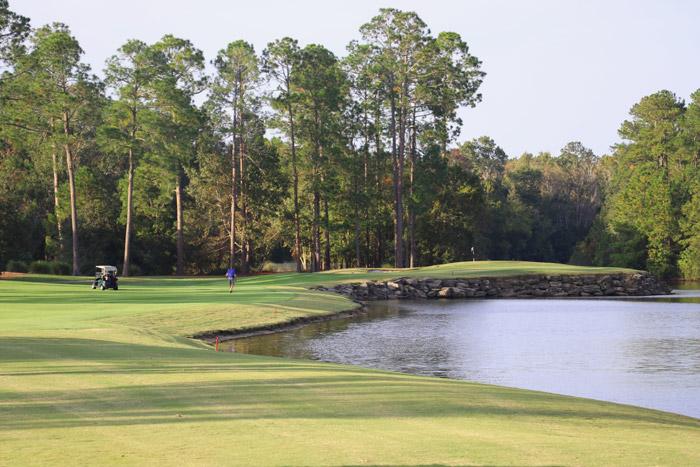 Nearly 20% Pick a Florida Golf Trip as their Top Mancation Choice
Coming in second at nearly 20% is a golf trip to a Florida beach resort. This is no surprise and guys have been heading to destinations along the Florida coast for generations to seek out the warm sun, lush green landscapes, relaxing ocean breezes and plenty of other activities as well. After all, a great golf trip needs more than time on the greens to make it a legendary adventure.
Some of our top Florida golf mancation picks include:
Golf trip to Daytona Beach, where you can pair your tee times with sport fishing and motorsports history.
A visit to St. Augustine and TPC Sawgrass for the more serious golfers and those looking to explore the history of the game at the World Golf Hall of Fame.
Finally, there's the PGA National Course in Palm Beach Gardens that has an incredible spa specializing in services designed for men, while also being adjacent to the incredible Palm Beach community and all that it has to offer.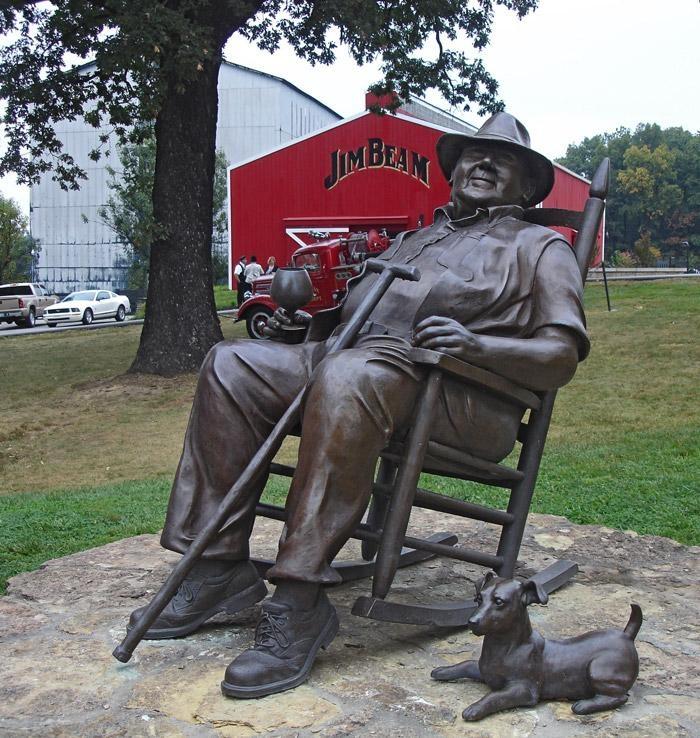 17% of Guys Want Kentucky's Bourbon Trail or Guys Ski Weekend in Tahoe
These are two completely different styles of mancation adventure and I suspect that "ski trips" was diluted somewhat because as amazing as Lake Tahoe is - East Coast skiers might be partial to the icy slopes closer to home. Oddly though, the percentage points went up from 16.8 to 19.4 for "North East" respondents and 18.2% for those from the midwest. However, all regions showed strong interest in a ski mancation as one of their top picks.
A Road Trip on the Kentucky Bourbon Trail however, was consistent across all regions and it was the #1 choice in the survey that Beam Global conducted almost a decade ago. It is important to state that you should always have a designated driver for ANY alcohol trail (or even better a tour guide) so that you can fully enjoy the experience.
Whether you are going for a luxury experience staying in hotels like 21c Museum Hotel in Louisville, camping, or staying in a national chain property, this is an adventure that will build memories to last a lifetime. For bourbon fans and even those who just enjoy the occasional dram, the opportunity to meet the people that make legendary spirits like Maker's Mark, Wild Turkey, and Woodford Reserve is incredibly special. This was actually one of the first press trips that I was invited to and it remains one of my favorite destinations to encourage guys to visit.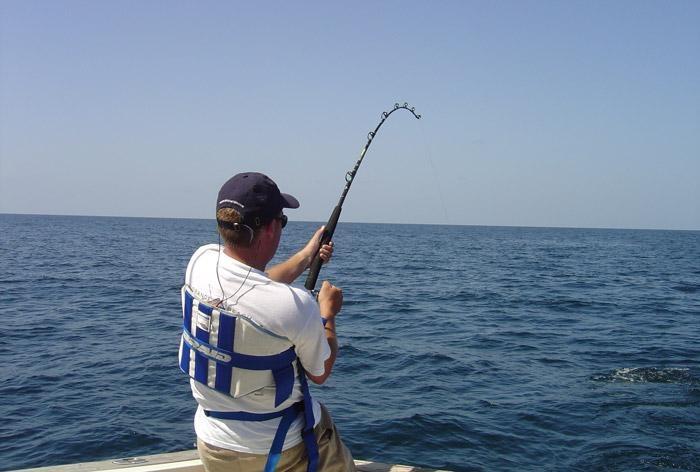 12% Picked a Puerto Vallarta Sport Fishing Trip as Their Top Choice
Puerto Vallarta is a great place to visit. During my visit there a few years ago though, it felt very safe and modern and friends that have visited since have told me that they agree. The city is more than just a great Mexican beach town, Puerto Vallarta is also part of the state of Jalisco - home to Mexico's tequila distilleries. It is also situated in a fantastic location for sport fishing and averages 322 days of sunshine each year and maintains an average temperature of 85 degrees. In addition to your chance to chase top game fish including Amber Jack, Wahoo, Black Marlin, and Sailfish there are tons of great golf courses, restaurants, and a vibrant nightlife scene too.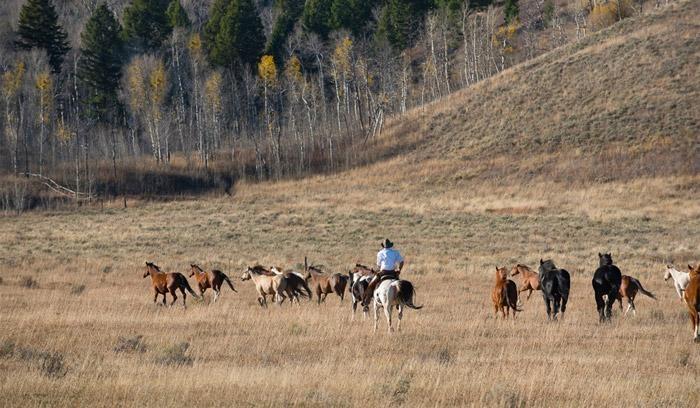 9% of Guys Selected a Montana Dude Ranch as their Top Mancation Choice
There is an incredible amount of diversity in the "Dude Ranch" space and Montana has some of the best dude ranches out there. From experiences where you can get muddy and bloody roping cattle to ones where you'll spend mornings golfing and afternoons relaxing in a spa before sipping scotch and smoking cigars looking out over a legendary Montana sunset, the sky is literally the limit.
Unfortunately for the industry, these guest ranches are typically located in remote areas that require a long journey and they are often "off the grid" so guys wanting to visit here are generally looking at a longer and more expensive trip. Despite these obstacles though, a dude ranch mancation is an amazing opportunity to bond with other men and create a shared experience that will last a lifetime. I look forward to working with more ranches to tell their story and show off all the awesome opportunities for adventure that are available for guys looking for an incredible mancation adventure.
More About Our 2017 Mancation Survey
This survey was sponsored by the male blogger and influencer network, #MenWhoBlog and conducted through Google Surveys in April of 2017. During the process, 507 responses were collected from respondents in the United States then sorted by age and geographic groups. Media and trade partners interested in working with us to talk more about mancations, guys weekends, and men's travel patterns may have access to the data as well as city and regional specific data points.
If you are interested in this, please contact: james@mantripping.com or call 630-799-9302.