We had the extraordinary opportunity to not just do a short inaugural cruise on MSC Seashore, Miami's newest cruise ship, but also spent an additional seven days exploring both the exclusive MSC Yacht Club experience as well as a Fantastico experience balcony cabin. This offered us a taste of both ends of the economic spectrum but the good news is that most of the great features are available to guys seeking a cruise vacation regardless of how much you spend on your stateroom.

Pretty Much Everyone Can Get A Drink Package
Drink packages are one of the most confusing things on any cruise ship but on MSC Cruises for better or worse they've eliminated one of the biggest challenges - affordability. Depending on how and when you book, most people will end up having the "Easy" package as a promotional perk, or simply because it is the cheapest package.
While we've enjoyed the "Premium Extra" drinks package that gets you pretty much any drink on the ship below $15, the Easy package includes draft beer, house wines, a limited selection of cocktails, and then also non-alcoholic drinks too.
Additionally, while consumption (specifically over consumption is actively monitored), these packages aren't explicitly monitored the way they are on other cruise lines where you have a 15 drink limit for instance.
As a result, most people have a drink in their hand at the pool or bars and there is a pretty fun vibe all across the ship.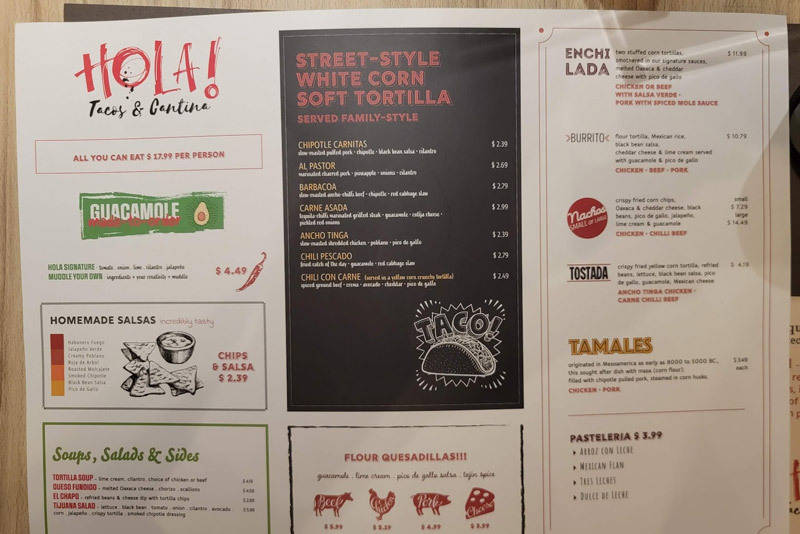 Hola! Tacos and Cantina
MSC Seashore has five specialty restaurants - ones we got a chance to try include: Ocean Cay, Butcher's Cut, and Hola! Tacos & Cantina. They also have Kaito Teppanyaki and Kaito Sushi Bar with a fun a la carte conveyer belt. I'm going to skip over most of these since they are pretty self explanatory but at Hola! you pay a single cover charge - currently $17.99 - and you can order anything from the menu. This includes nachos, tacos, tamales, burritos, enchiladas etc.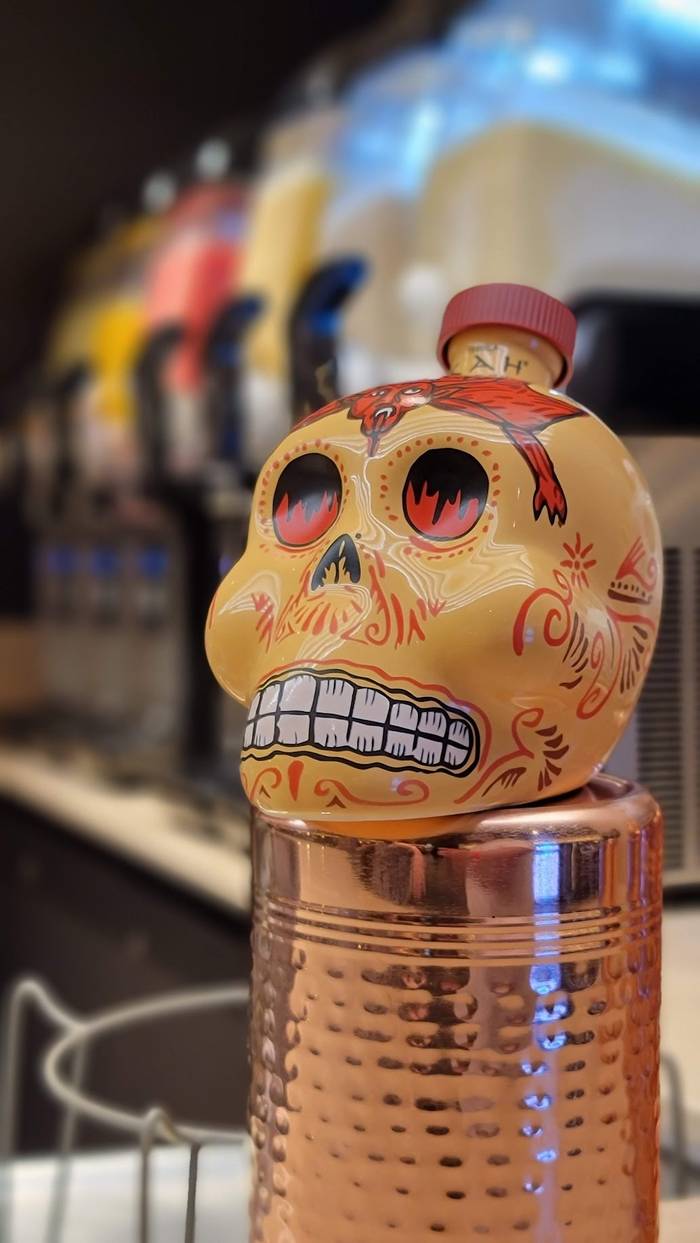 Unfortunately, the drink packages don't work here, which is a bummer since they have some great looking margaritas and a good selection of tequilas as well.
Despite that, this is a great place to hang out with the guys drinking Mexican beer, doing tequila shots, drinking margaritas and having a fiesta of food while sharing stories and making plans for what to do next.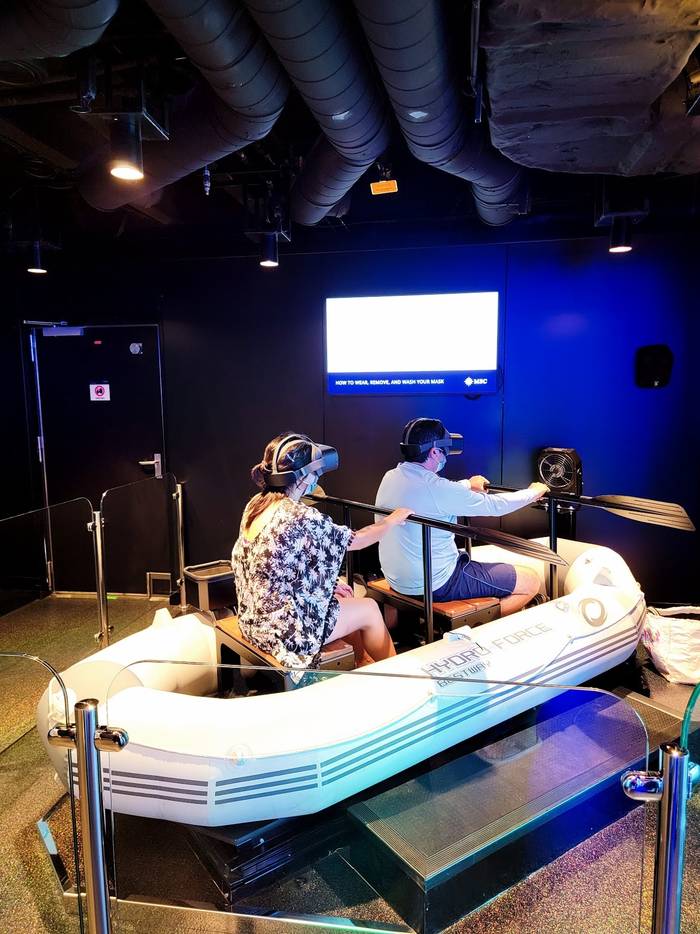 VR Games And Sport Simulators
MSC Seashore's Hall of Games is essentially an arcade but while you can find traditional games like basketball throwing and stuff like that, there is also a VR rafting experience and an F1 simulator too.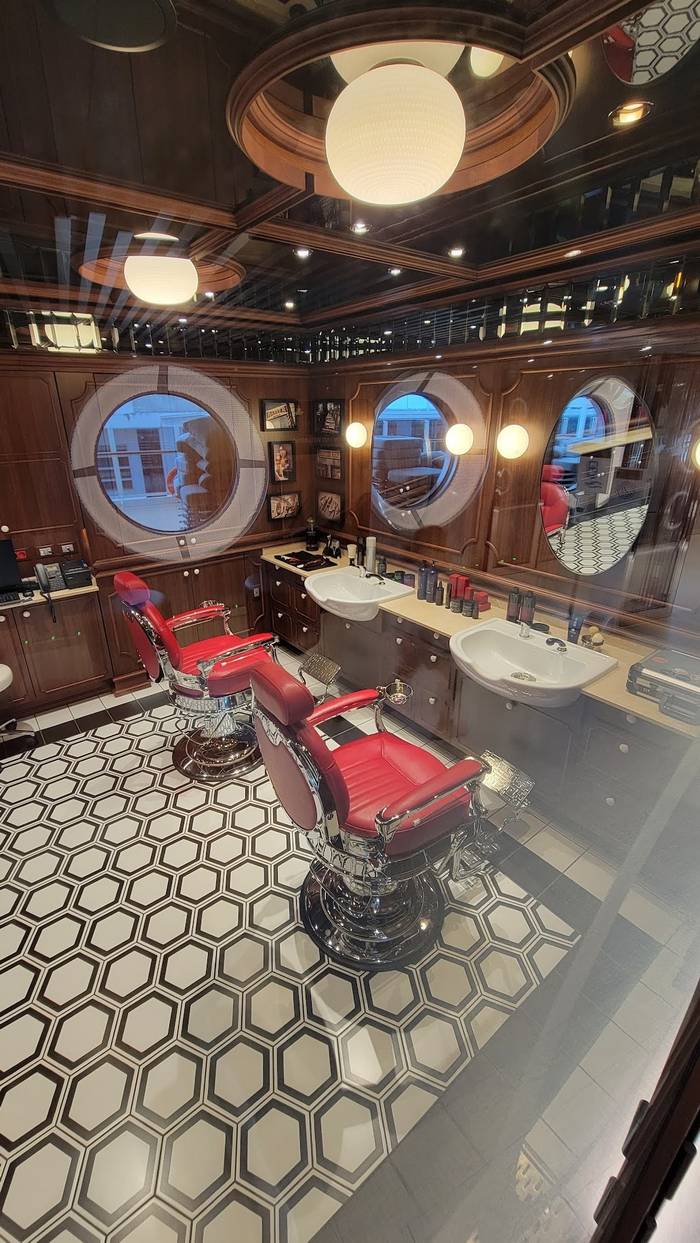 Aurea Spa - Thermal Suite and Barber Shop
Most ships have spas but this ship has a real honest to goodness barber shop … they even have two barber chairs and a barber pole outside too! For more traditional spa features they have a full list of treatments available as well.
However, the Aurea Spa Thermal Suite is one of the coolest things I've seen at sea. Just as you would expect, guests go through an experience with different rooms ranging from hot and dry saunas to tubs of various temperatures and then you also have a salt room … as well as a snow room too!
Think about this - you could be cruising around the Caribbean on a sea day or just returning from a round of golf in Jamaica and this is the perfect way to cool down.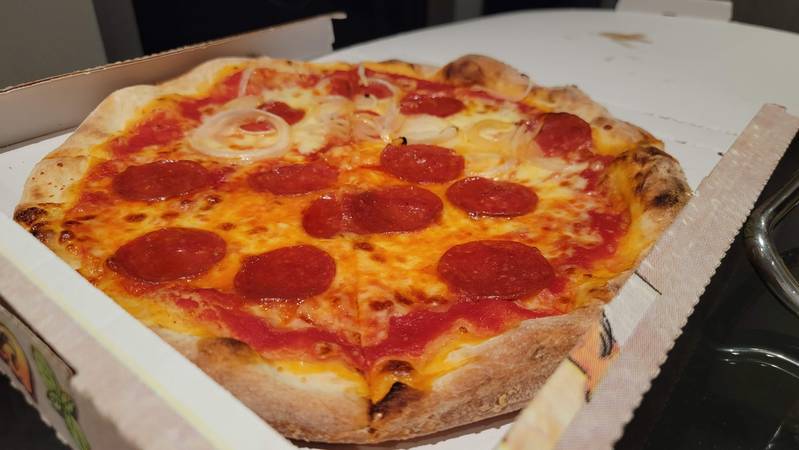 Pizza!
MSC Cruises began as an Italian cruise line so it should almost be expected that pizza is good here. Today, the company is headquartered in Geneva, Switzerland and operating globally with MSC Seashore being the first featuring an American cruise director. While other ships have a more dedicated pizza experience, on MSC Seashore the pizza oven is located in the ship's massive buffet complex. Don't worry though, this is some of the best pizza at sea.
You can order the pizza by the slice and they always had 3 different varieties available from classic pepperoni and also just cheese, we also saw some other varieties too. If there's something you don't see, the staff was willing to make another for you (though it will obviously require time to prepare it).
If you are outside of buffet hours, don't worry! MSC Seashore offers 24/7 room service and they can get a fresh pizza direct to your room in less than a half hour. (delivery charges may apply depending on your selected experience level - Aurea and Yacht Club guests have complimentary room service and pizza delivery)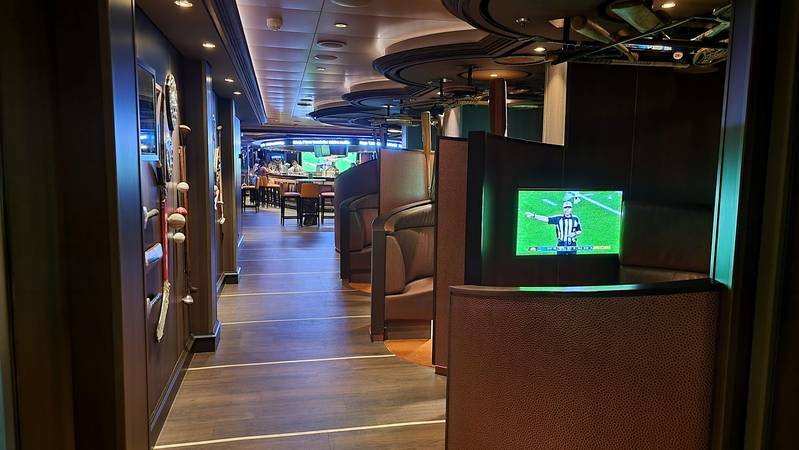 Sports Bar
The Sports Bar is another great venue on the ship where you can hang out and watch one of the dozens of TVs available, or you can grab your buddies and take over one of the niches that are complete with a personal TV and couch area.
The Sports Bar - as you would expect - has your standard cocktail list but also a strong selection of both bottled and draft beer as well as wings that you can order as well (non-complementary).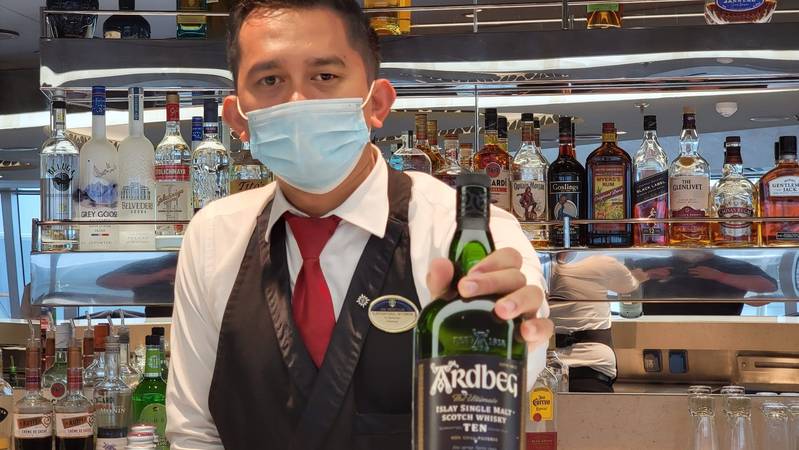 MSC Yacht Club Takes Your Guys Weekend To The Next Level
All of the features above get better when you throw down the dollars and upgrade to the MSC Seashore Yacht Club. This is their "ship within a ship" experience where you have the best of everything, including a private restaurant, private pool, private bar, lounge, etc. You even have a butler who's job is to make sure you never have to do anything you don't want to (aside from maybe getting off the ship … though I'm sure he (or she) can connect you with the booking department so you can add an extra week to your trip!)
For the right type of guys getaway, bachelor party, retirement celebration, and especially an intergenerational father and son trip, the Yacht Club would be an amazing experience that you simply won't find on any other ship.
While the destination is important to most people, it is often the experience that matters even more. Being treated like a king anywhere you go on the ship is an experience to behold. While I've been marked as VIP and given many special perks and elite access on other cruise trips, this is something different.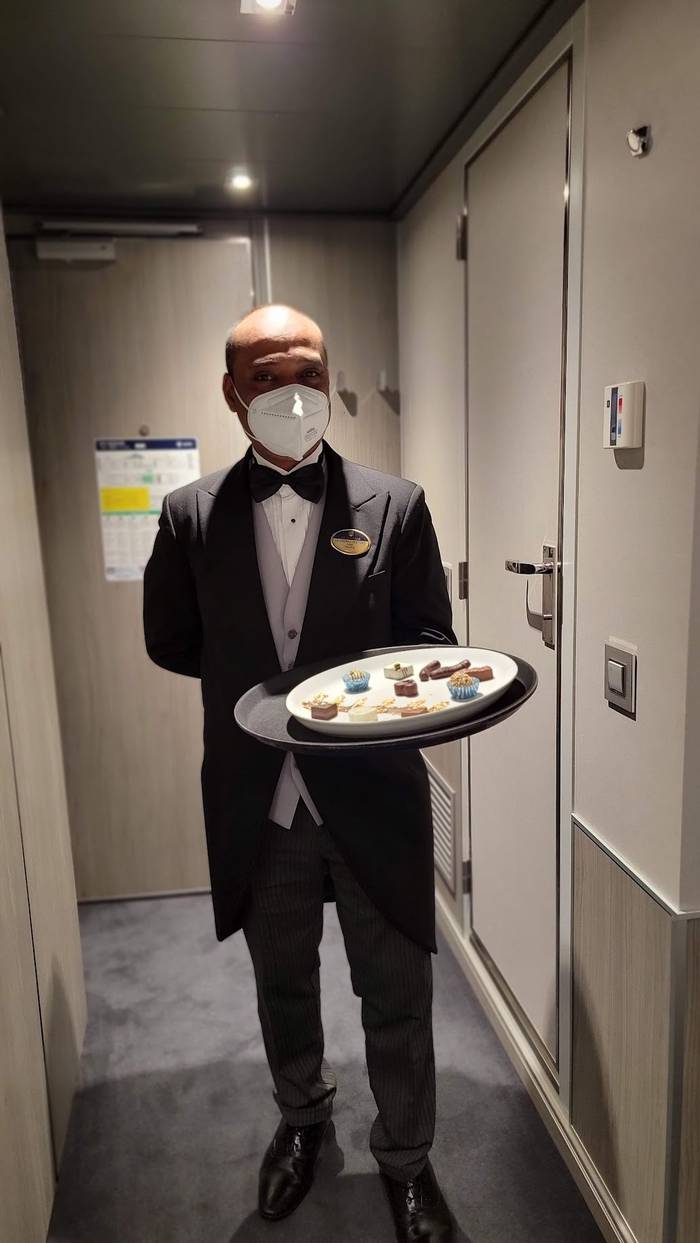 In a way it is similar to the level of personal attention that you would expect from luxury lines that cost far more. But you have the advantage of the fact that MSC Seashore sails every week in and out of Miami and so you don't have to plan your trip around where the ship will be. It's always available.
Plus, while small ship ultra luxury cruising is a heck of an experience - all of them lack the "big stuff" like the sports bar, thermal suite, specialty dining and all of those features you love on big ship cruises.
That's why I'm so impressed with the MSC Yacht Club concept here since it takes the next step from simply upgraded accommodations and layers in that personal service and attention that can turn a good cruise experience into one that creates memories that will last a lifetime.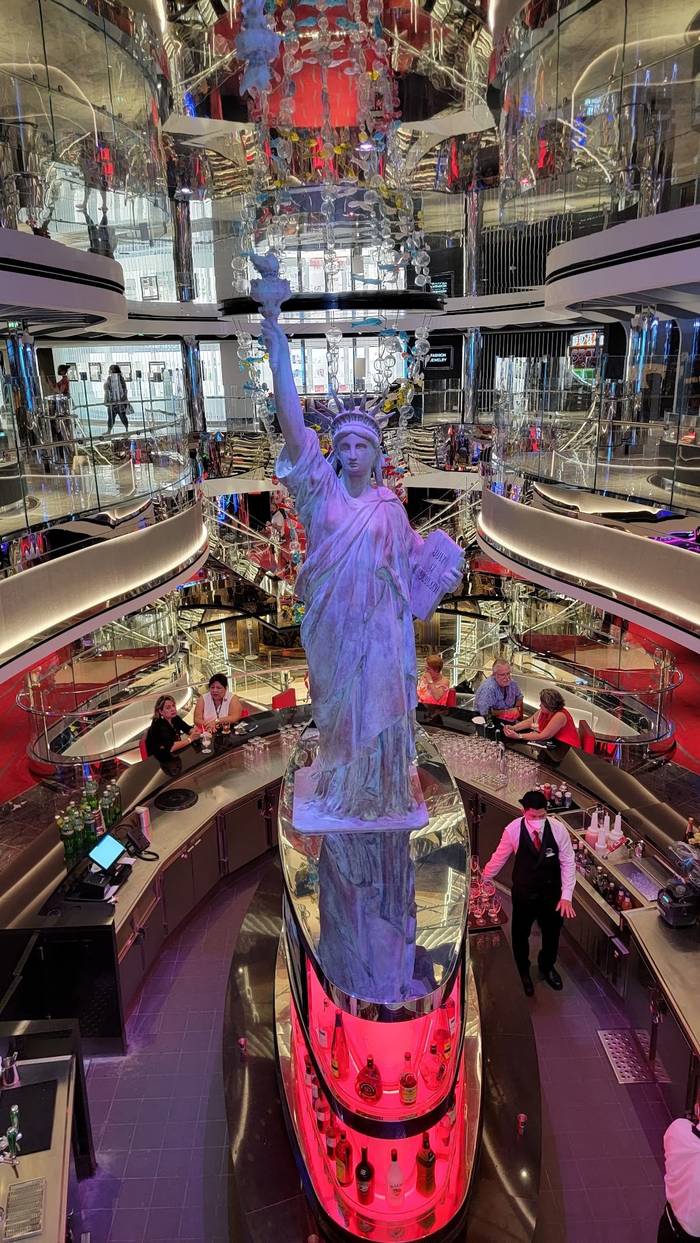 MSC Seashore Is A Great Option For Your Ultimate Guys Getaway
Cruises make a great option for your ultimate Caribbean guys getaway and MSC Seashore is one of the most beautiful ships that we've ever had the opportunity to sail on. We liked the fact that this ship - while still full of great features and different venues to explore - didn't feel like an amusement park like some other lines have quickly become. Instead, the general vibe was closer to a floating resort hotel for adults.
Don't worry though ... for those dads out there considering MSC Cruises, I'm told they have a great kids program too but that wasn't something we explored during this experience.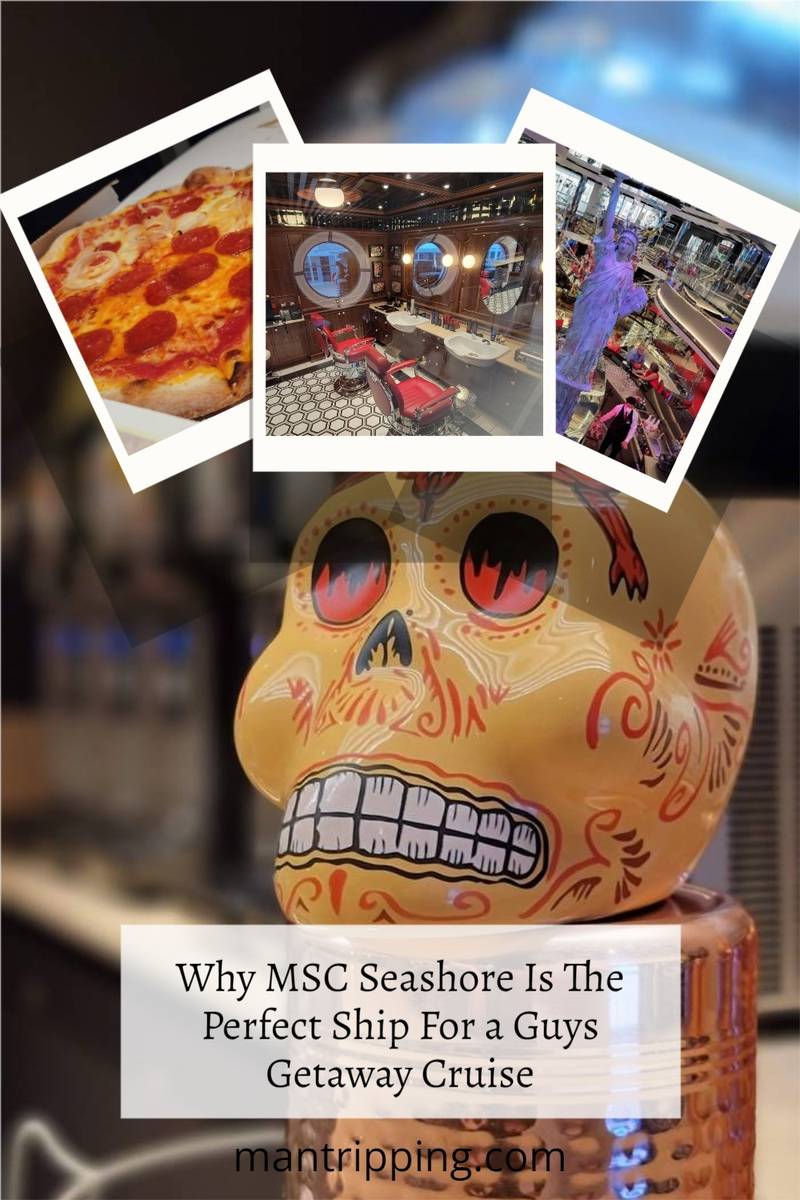 Whether you are hanging out on the ship itself enjoying an ice cold beer by the pool, relaxing on the wide open decks that feature enormous hot tubs on the sides, or onshore exploring destinations like MSC Cruises private island, Ocean Cay, MSC Seashore offers the opportunity to try something new and look at things in a different way.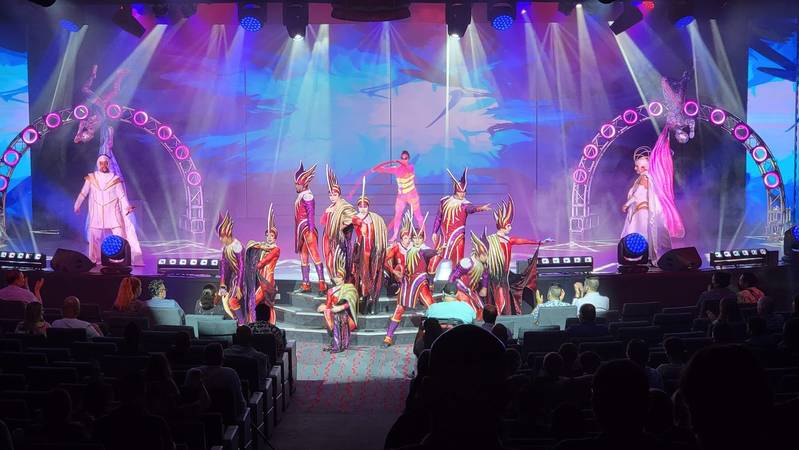 We look forward to future opportunities to sail with MSC Cruises. They might be relatively new to the American market but they are already making a big splash with some of the finest cruise ships in the world such as MSC Meraviglia and MSC Seashore calling Miami home. As the fastest growing cruise line, they are also innovating faster that pretty much everyone else in the industry so that is exciting as well!