Alaska cruises offer a vast opportunity for guys to explore the last frontier but honestly, the ships that cruise there aren't the newest, fanciest, or most exciting. That's OK though because the adventure is out your window - not just on the ship like you might expect in the Caribbean. Well, that's about to change with the launch of Norwegian Cruise Line's newest ship - Norwegian Bliss, launching in 2018!
Norwegian Bliss will alternate between Alaska and Caribbean, with it's home port being in Seattle during the summer and Miami in the winter. There will also be Mexican Riviera cruises between there as the ship re-positions. At approximately 167,000 gross tons and a guest capacity of 4,000 passengers this will be one of the largest cruise ships in the market ... and the newest to ever cruise Alaska!
Here's just a sampling of some of the awesome new features to be found on Norwegian Bliss ...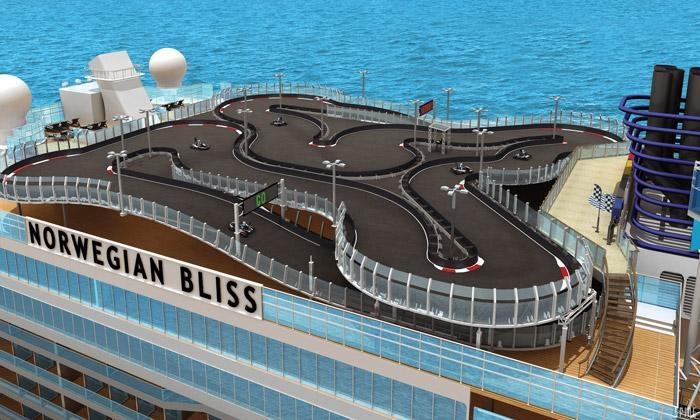 Like its sister ship (Norwegian Joy - cruising from China), Norwegian Bliss will feature an incredible go kart track. This one however will be 1,000 feet long and spread out over two levels of track. The karts will be electric, but don't worry, they are pumping in engine noises so you still feel the roar and excitement!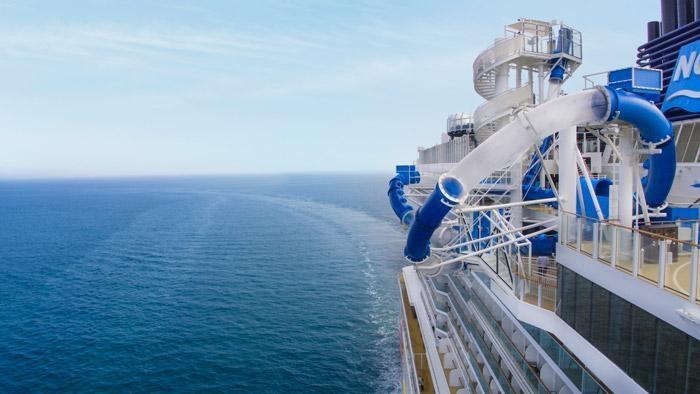 Norwegian Bliss will feature some awesome water slides and six infinity edge hot tubs hanging off the edge of the ship. We think the ship's crown jewel though is the Ocean Loops slide though featuring a free fall and two loops including one that extends out over the edge of the ship and one that has a clear section stretching out to the deck below!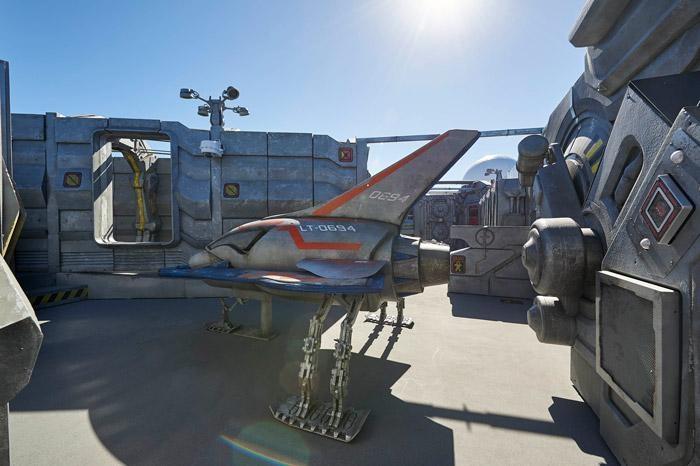 Ever dream of running through an abandoned space station while cruising past glaciers? Now's your chance! Norwegian Bliss has an open-air laser tag arena on it's top deck that will be open during the day and at night for the ultimate stealth experience.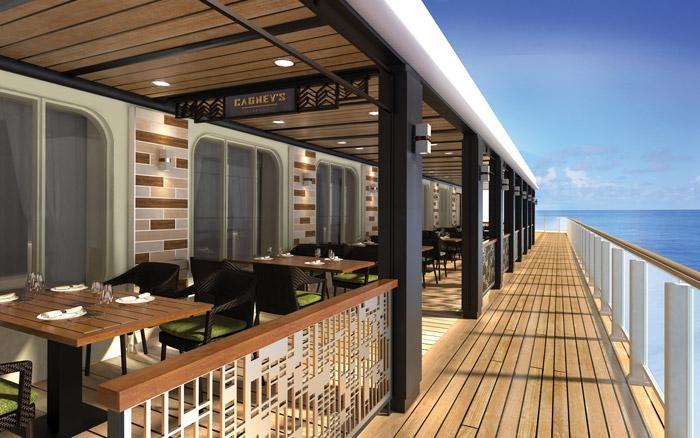 Like all Norwegian Cruise line ships, Norwegian Bliss will have some awesome dining venues. These include Gagney's Steakhouse where you can dine alfresco so you won't ever miss a moment of the scenery going by.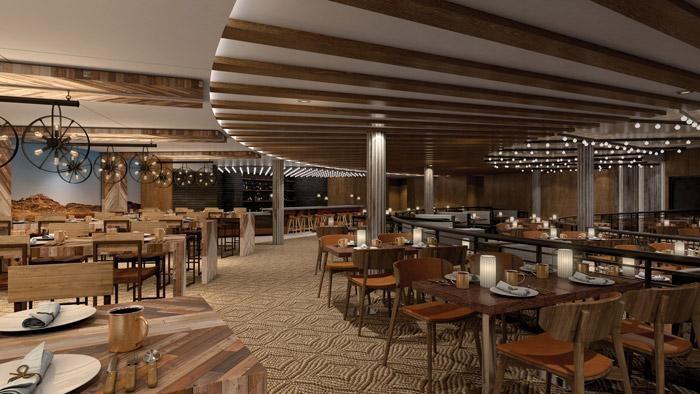 Got a hankering for some Texas BBQ? Q Texas Smokehouse on Norwegian Bliss will be serving up brisket, ribs, chicken, and sausages smoked over hickory, oak, and pecan wood during the day and at night turns into a country music dance club as well!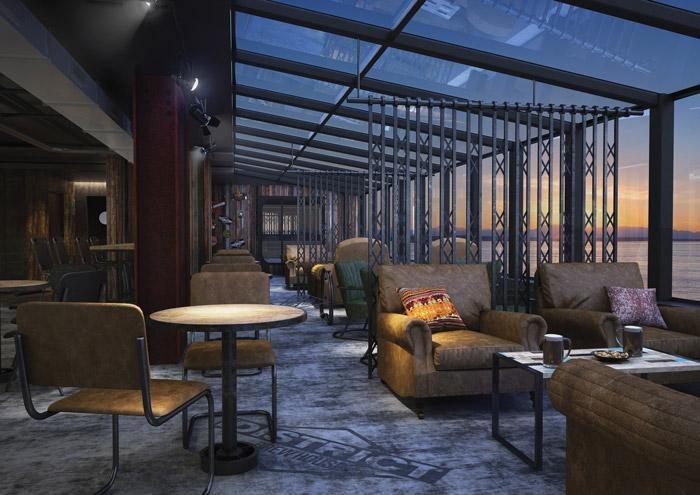 If you are looking to enjoy some ice cold beer, make sure you head to the District Brewhouse on Norwegian Bliss. They will have 24 beers including craft as well as industrial favorites on tap plus more than 50 bottled beers available too!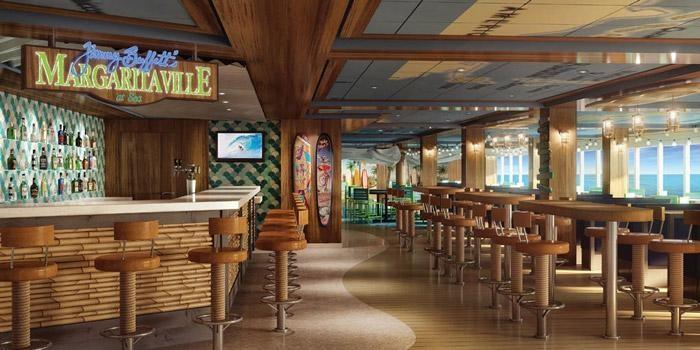 Looking to chill out island style? You can probably find me relaxing at Margaritaville with an ice cold drink in one hand and a cheesburger in the other!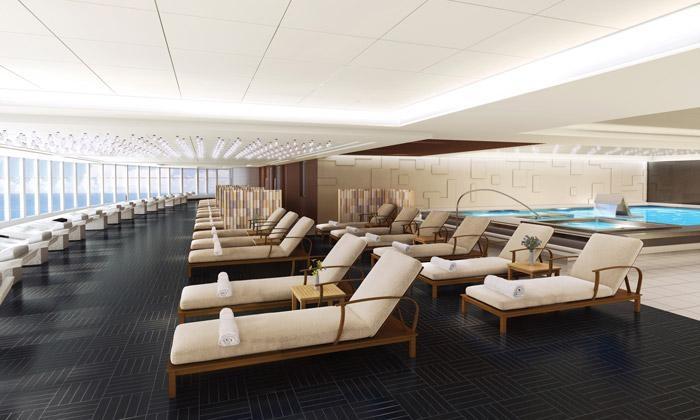 Of course, no cruise experience would be complete without an incredible spa and Norwegian Bliss looks like it has a fantastic one! The Mandara Spa located at the aft of the ship will feature 24 treatment rooms and a thermal suite with vitality pool, heated whirlpool, salt room, steam room, sauna, and a show room. Or you could just relax on a heated stone lounger while watching the world go by.
This preview of Norwegian Bliss obviously can't do it justice, but we have even more photos and pictures of the cruise ship below ...
More Photos of Norwegian Bliss Cruise Ship:
Norwegian Bliss looks to be one of the most feature filled cruise ships that we've seen in a long while. Certainly these photos of Norwegian Bliss seem like she is perfectly designed for sailing Alaska since there is so much open space facing the water.
{lightgallery type=local path=images/stories/ncl-bliss-cruise-ship-preview/photo-gallery/ previewWidth=160}Norwegian Bliss Cruise Ship Preview Photo Gallery{/lightgallery}