Loreto Mexico and in fact the entire Baja peninsula has been a destination for adventure-seeking men for more than a century. Whether it's fishing, hunting, surfing, or simply evading the liquor laws during prohibition, Baja has been known as the place to go and have some fun. However, what I love about Loreto is that it's quiet, safe and offers an opportunity to experience the unspoiled beauty of Baja.
I simply love visiting Baja and I can't wait to go back. There are some fantastic hotels in Loreto Mexico and while it's certainly easier for those of us in San Diego and Los Angeles to travel there via Volaris, Alaska Airlines (and American by codeshare), realistically it's as easy as traveling to the Caribbean though maybe a bit farther for those on the East Coast. However, once you are there the experience is unparalleled. With the exception of Los Cabos, instead of mega-resorts and towering tourist hotels - here you are able to truly relax and experience something unique. Your dollar goes farther, the people are more friendly, and that means your experience will be better.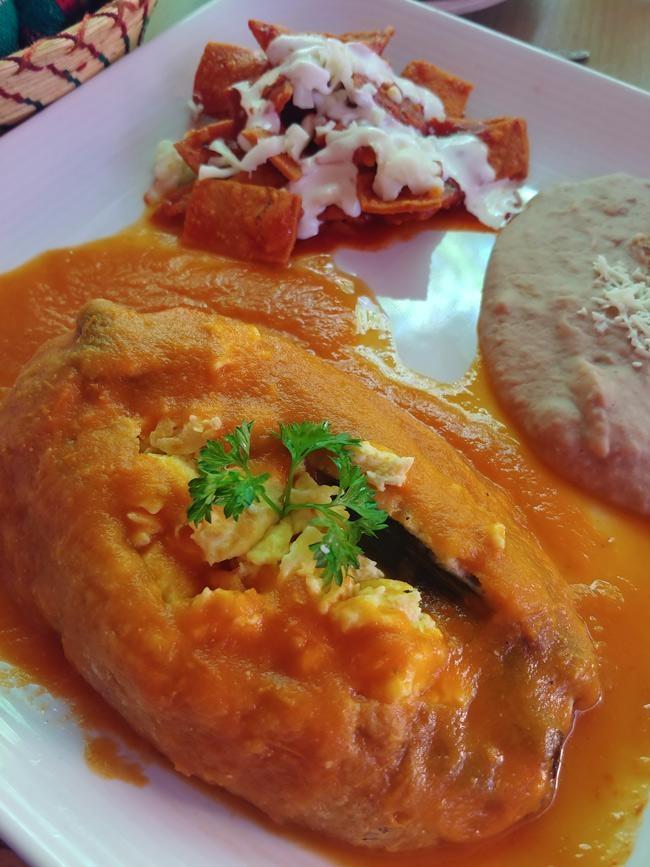 Breakfast in Mexico!
While most of us think of a Mexican breakfast as simply chilaquiles or huevos rancheros, breakfast in Mexico is really delicious. With generally fresh-squeezed juices, freshe tortillas and some interesting dishes like this one called Jilly's Chilies at Orlando's Restaurante. Essentially this is a chili relleno stuffed with scrambled eggs and then covered in a ranchero sauce. It's sooooo good. Of course, if steak is your style - every restaurant we went to offered a variation on steak and eggs!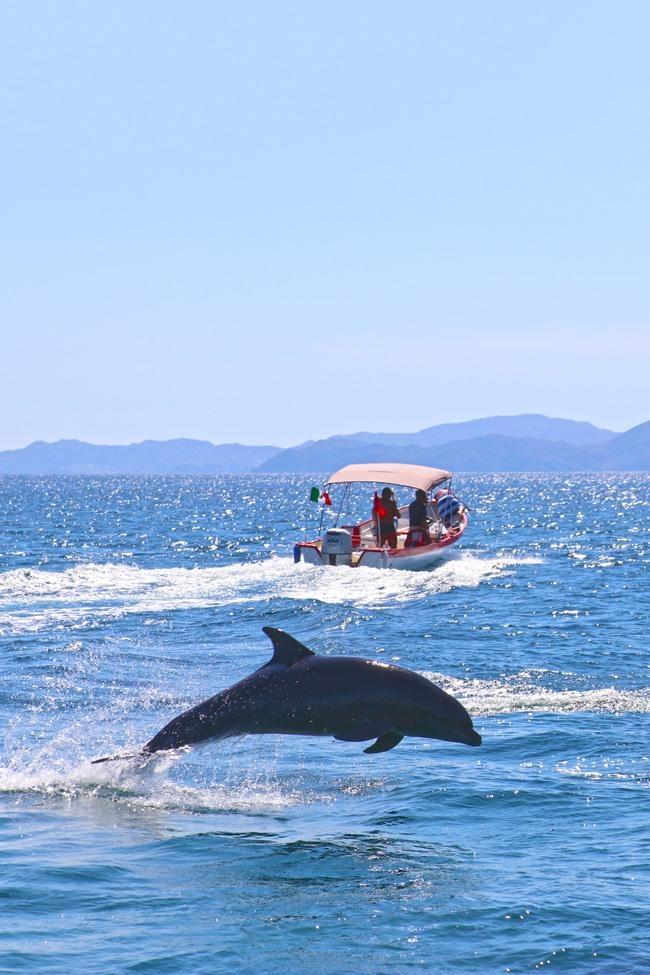 Dolphin Watching!
While not the most masculine of animals, dolphins are cool and when you are traveling through the water on the way to the perfect fishing spot followed by hundreds of these guys - it is simply amazing. The first time I visited Loreto I assumed that the pod of dolphins we found was a unique occurrence that couldn't be replicated. However, on two different trips, I had a similar experience and so I'm sure you will as well.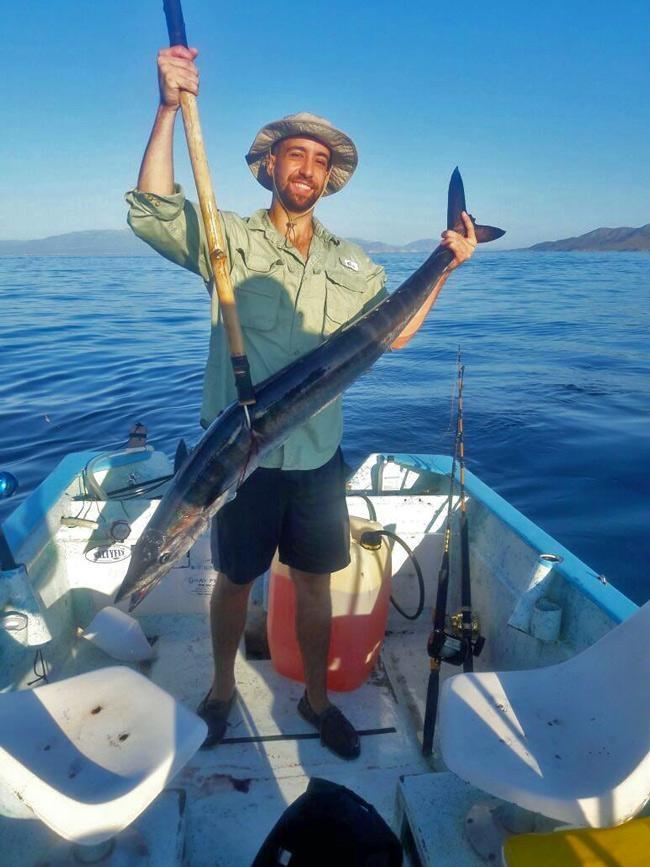 fishing in Baja California Sur, Loreto Mexico photo by Victor Ormart
The Sea of Cortez Is One Of The World's Best Fishing Spots!
Fishing in the Sea of Cortez is a bucket-list adventure for most anglers. Sadly I haven't been able to do this yet on my trips to Loreto but friends that go regularly tell me it is amazing.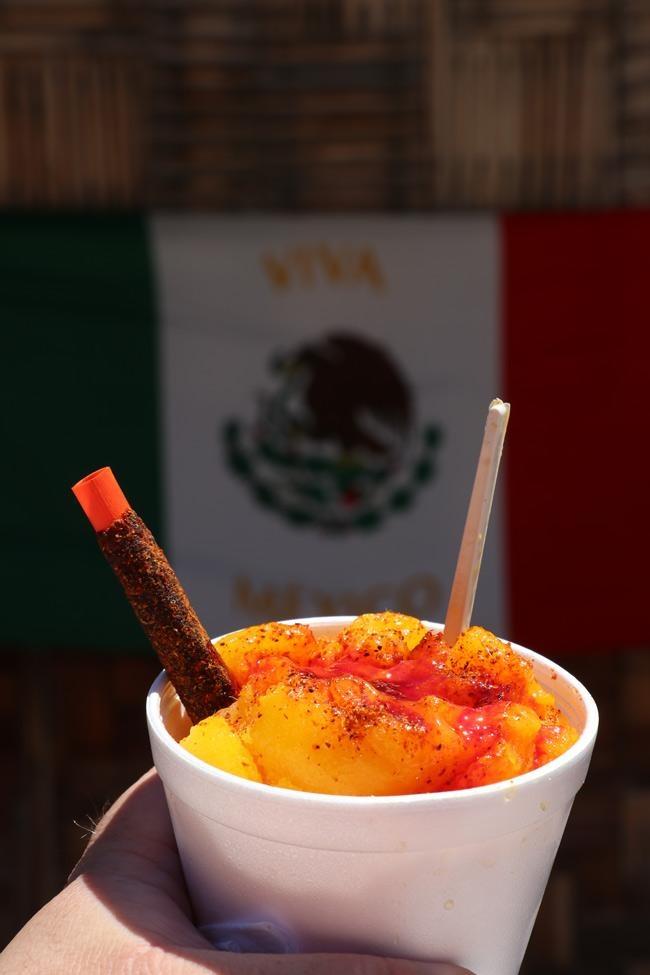 Unique Mexican Deserts!
I have honestly no idea what this is called but there's a shop selling them at Loreto Mission San Javier up in the mountains. It's a frozen dessert made from mango with chimoy on top. It's not sweet like ice cream but tastes like you are eating a frozen mango with that kick of tartness from the chimoy. There are tons of places where you're going to find unique treats like this so try something new. This was only about a dollar and change so ultimately if I did like it then there's nothing to lose.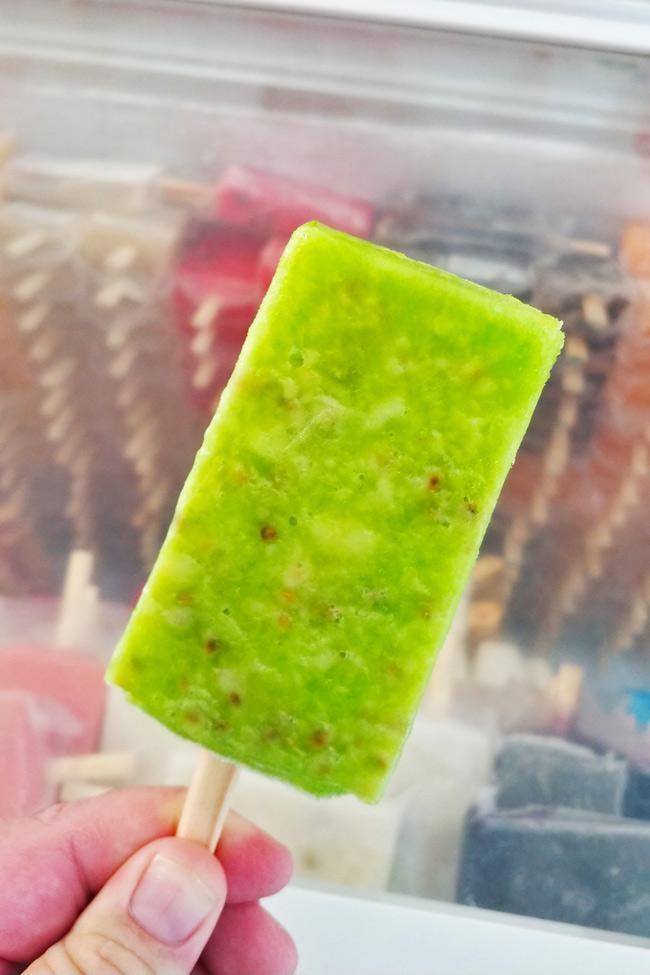 Paletas!
So this almost falls in the same category as above, but Paletas are much more common. These Mexican popsicles come in a literal rainbow of flavors. From chocolate, vanilla, and strawberry to more unique flavors like this cactus flavored one. Like I mentioned above - try something new and unique. This is ultimately why you are coming here right? To get stuff you can't get back home.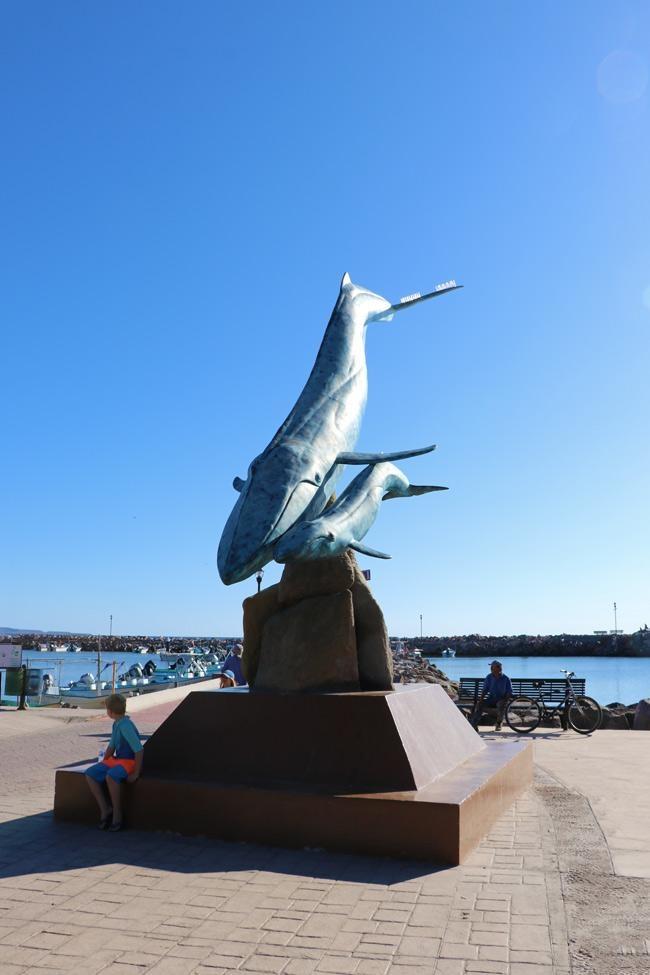 Blue Whale Watching
They say that Loreto is where the whales come for spring break and I guess that's true. During the winter and early spring, this is one of the few places in the world where you can observe Blue Whales with their babies before they head out to the Pacific Ocean. These are the largest animals in the entire world and I'm told they are absolutely amazing to watch. However, they aren't the only whales in town this time of year so even if you don't manage to see a Blue Whale in Loreto, there are tons of other whales you'll be able to view.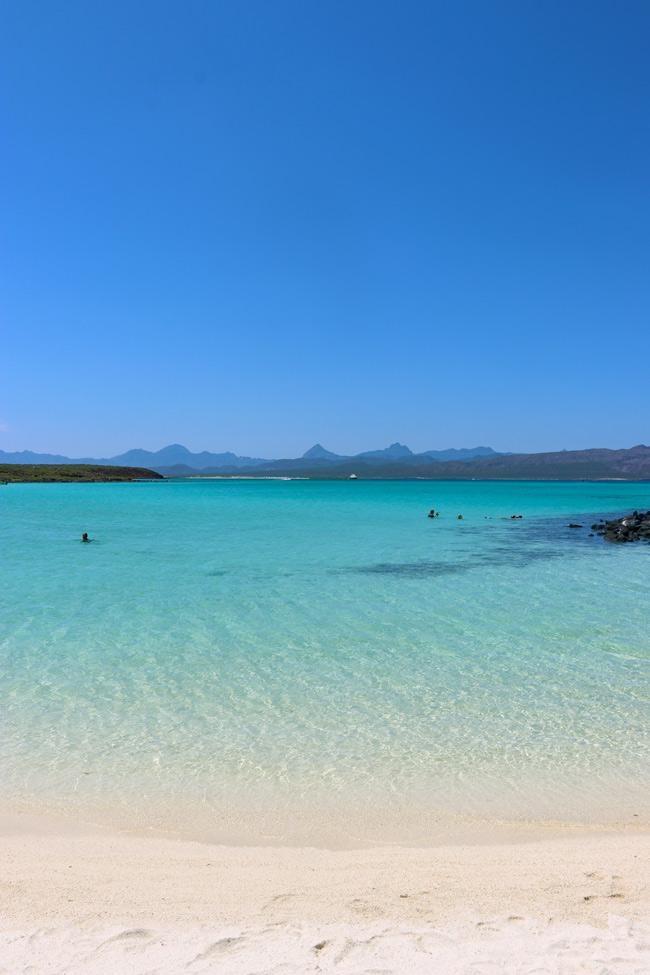 Beaches and Snorkeling!
While the beaches in Loreto itself aren't generally the best. Just a short boat ride from town you will find crystal clear water and white sand beaches like this.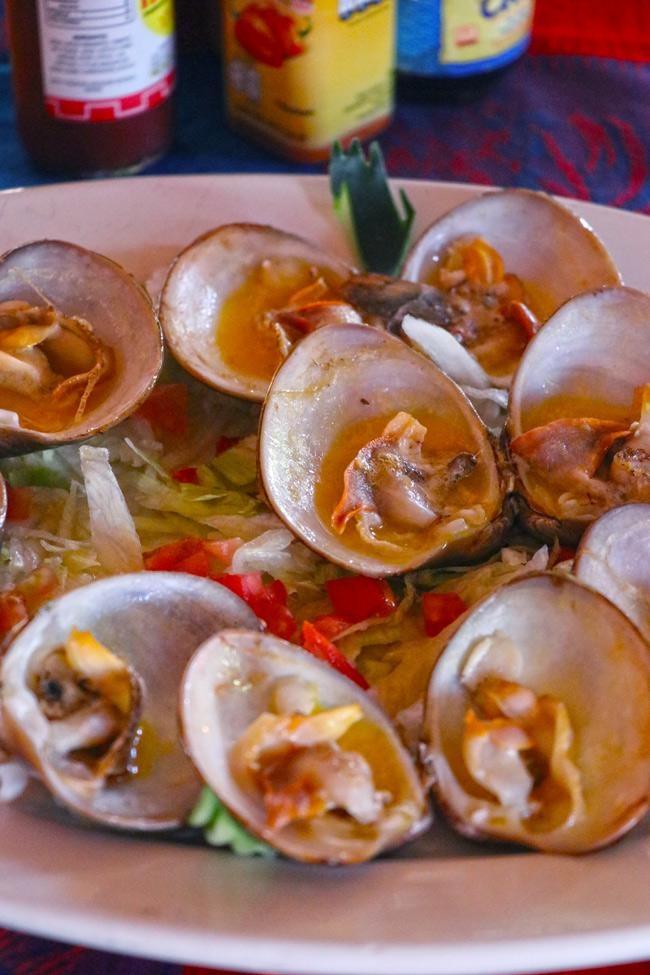 Chocolate Clams and Tons of Seafood to Eat!
Loreto is famous for their chocolate clams (now these don't taste like chocolate - it's just a coloring). Whether served up in a beachfront bonfire at Hotel Oasis or served up on a platter like these at La Palapa downtown, these alone are worth traveling for.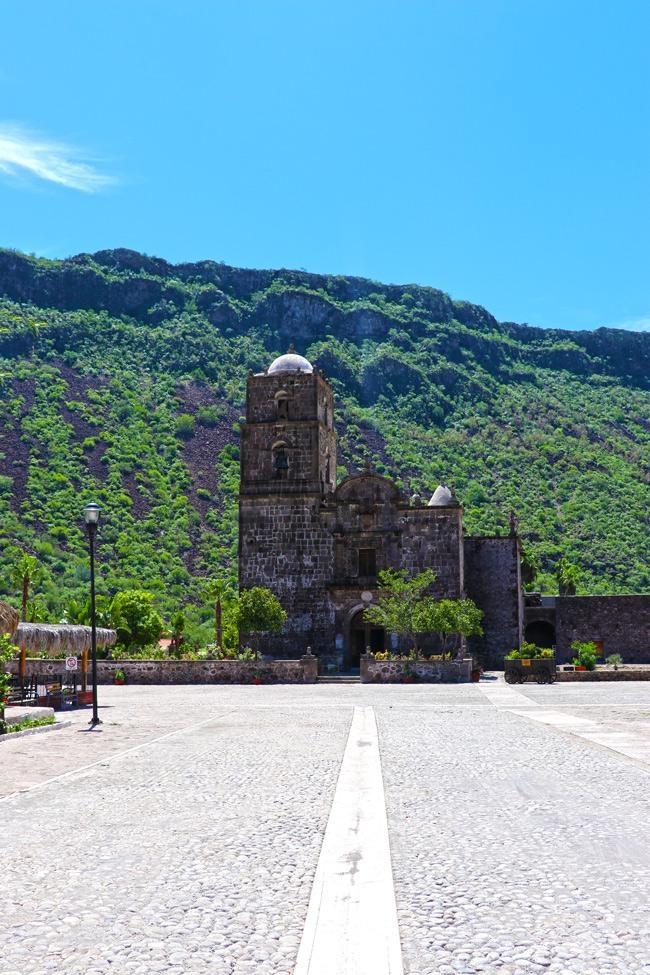 Mexican History
Great men shaped Mexican history here and indeed that of California itself. From early attempts to settle Loreto by Fernando Cortez to the missionaries that finally succeeded, there is tons of history to explore here.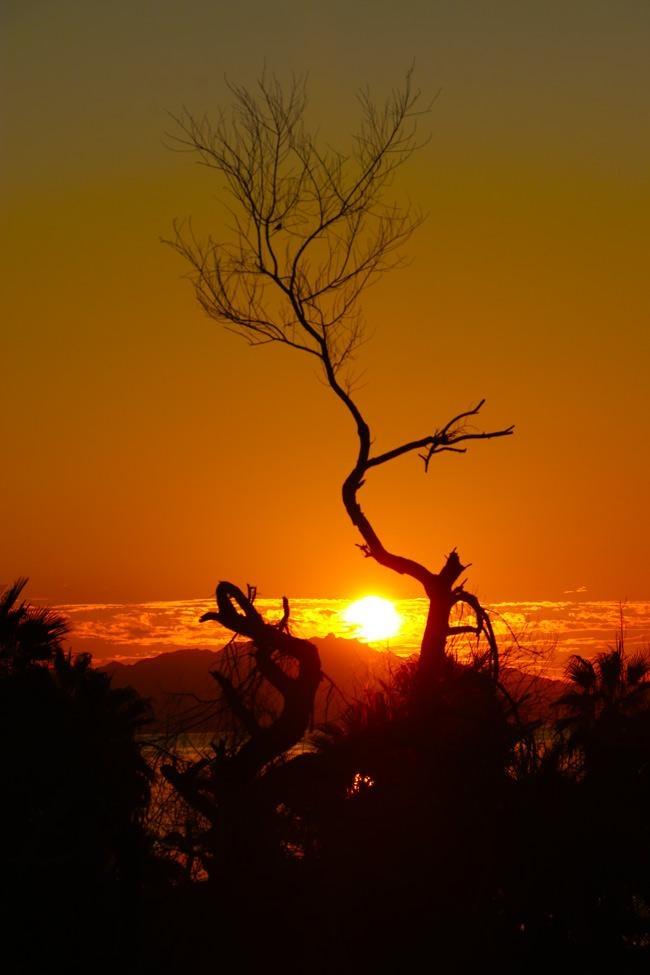 Watch The Sun Rise Over the Sea of Cortez
I don't know why the sunrise is so amazing here but it is. Various hosts that have invited me on trips encourage us to get up early and see the sun's first rays, but here is one of the few places I think it is truly worth it.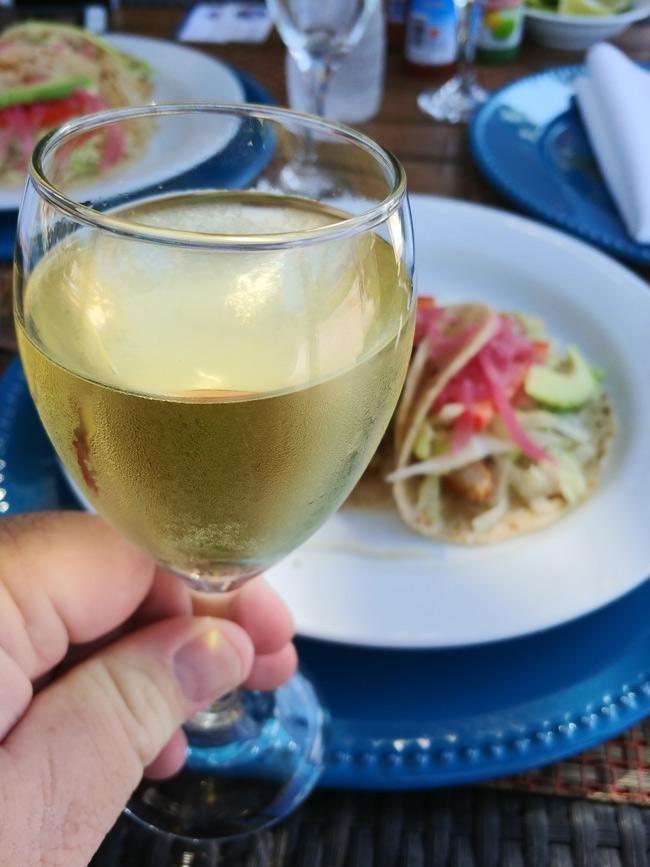 Fish Tacos and Mexican Wine
Most Americans look at tacos as cheap and easy street food, while wine as something that is fancy. However, there's nothing quite like enjoying an ice-cold Mexican vino blaco and enjoying a taco made with fish that came from the very waters that you are looking out over. It's about the perfect beach food and I enjoyed many meals like this while visiting Loreto!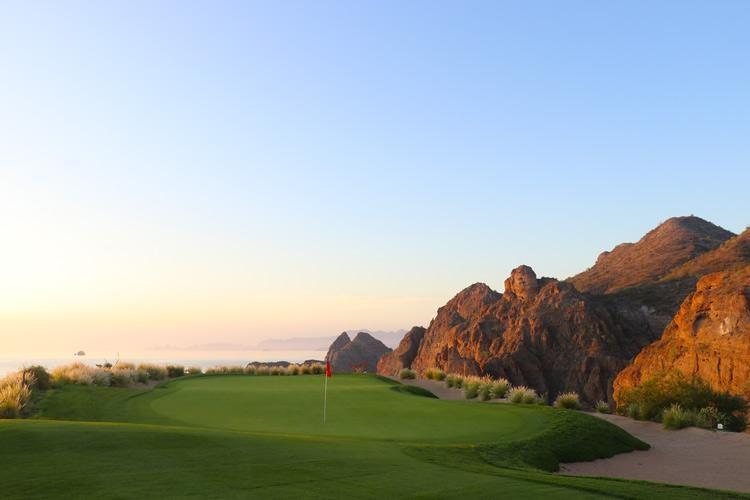 Golf Is Great In Loreto
There might not be dozens of golf courses to choose from like you'll find in Los Cabos. However, what more do you need than two really good ones unless you are going to spend a week just playing golf. TPC Danzante Bay at Villa Del Palmar Loreto is one of the finest golf courses in Mexico and it has stunning holes with exciting elevation changes that are still accessible for players of all abilities. Closer to town, you have Loreto Bay Golf Course that offers are much flatter but a still beautiful course that I look forward to spending more time exploring in the future.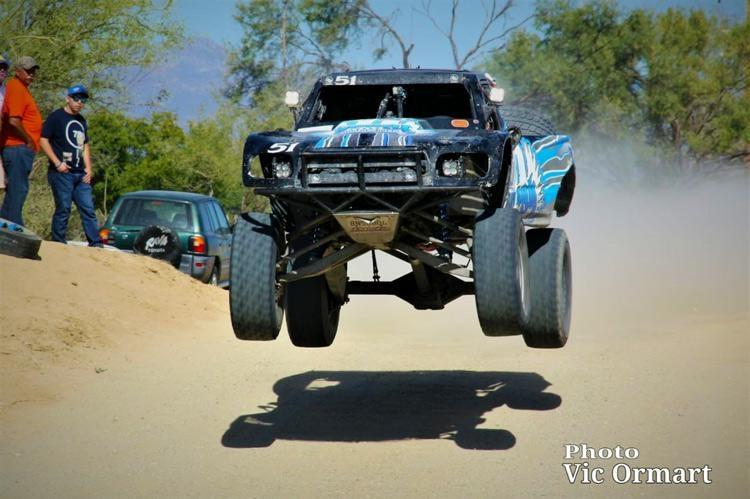 Off-Road Racing And ATV Riding
If Loreto sounds familiar but you just can't place it - it's because this is one of the top cities in Baja for racing. There is, of course, the annual Baja 1000 and 500 races that generally come through here but then also dozens of other races throughout the year ranging from full-spectrum events with trucks to bikes but also specialized races with fewer classes competing. This makes Loreto a fabulous place to visit and rub shoulders with the racers as well as stand on the side of the roads and cheer them on during the race.
There are tons of different outfitters who can take you on a race or go fishing but I'm looking forward to hanging out with my friend Victor Ormart. He's a driver for Baja Sur tourism but also runs tours on his own. You can reach him at: 612-156-8025 on Cell and Whatsapp or email vicormart777@gmail.com for more information on planning an ultimate Loreto Mancation Adventure!