When most guys think of a guys weekend in Baja they probably think of the glitzy resorts of Cabo but increasingly there are other destinations along the Sea of Cortez that are rising as well. One hidden gem is Loreto, Mexico - located about a third of the way up the eastern side peninsula but less than two hours by plane from San Diego, Los Angeles, and Phoenix.
Earlier this year we headed down to the resort and it was one of the most fun experiences that I've had in Mexico. This area is quite literally a hidden gem. Cabo has become overgrown with big mega-resorts and crowded streets full of tourists and cruise ship guests. If you are looking for that atmosphere then great, have at it. For me, I really enjoyed the laid back quiet and sense of adventure that only comes from being somewhere most others haven't. Prices are cheaper, there are fewer people out on the water, the air and water are cleaner, and quite frankly the people seemed a bit more friendly too.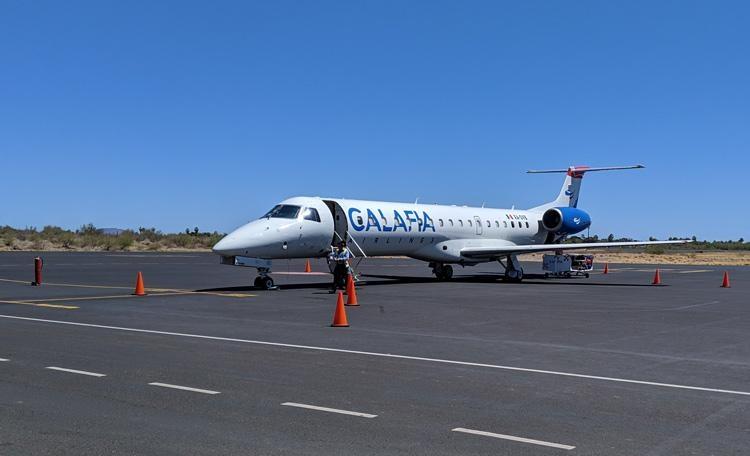 Luckily though, Loreto is very easy to get to from most west coast and southwest destinations. For us, we took the CBX (Cross Border Express) from San Diego into Tijuana and hopped on the Mexican airline, Calafia and were in Loreto in just about 90 minutes after taking off. However, Alaska offers direct flights from Los Angeles as well as other cities so there are plenty of reliable flight options available. Once you land, the resort is about a 30-40 minute drive south and you discover just how isolated and special this destination is since there's literally nothing else around except rugged desert terrain on one side and beautifully sparkling clear water on the other.
While there are many great hotels in Loreto Mexico, I have absolutely fallen in love with this property and I'd come back here in a heartbeat, even on my own dime. Here's why Villa Del Palmar resort would make an awesome spot for your next Mexican Mancation ...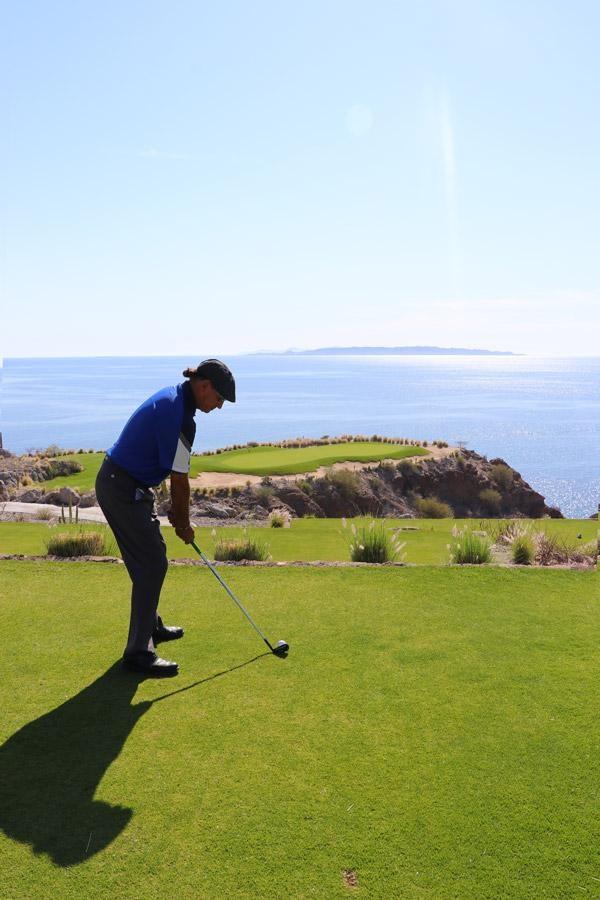 Golf at TPC Danzante Bay
TPC Danzante Bay is one of the newest golf courses in Mexico but has already begun to attract high honors that place it at the top of the list of "must play" courses. It is part of the Villa Del Palmar resort so it is easy for guests to secure tee times. With stunning changes in elevations and vistas that will make you stop and take a breath to appreciate the natural beauty, this is a course that is as fun to walk as it is to play. You can read more about our thoughts on TPC Danzante Bay here.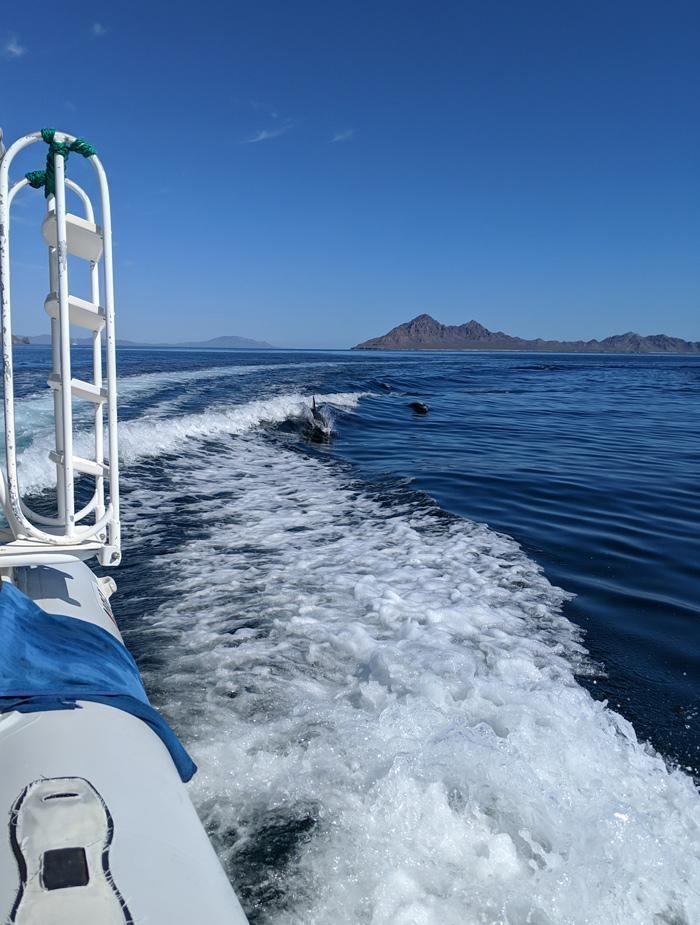 Fishing (or Dolphin Watching) in the Sea of Cortez
The Sea of Cortez is one of the richest fishing spots in the world with excellent year-round sport fishing opportunities. Common fish found here include: snappers, pargo, cabrilla, pinot bass, yellowtail, amberjack, and during the summer you can find dorado, striped marlin, blue marlin, sailfish, roosterfish, and other fabled trophy fish as well. While some places you might go would require hours to reach the perfect spot, here you can have fun minutes from leaving the resort.
On the day we went out we say a HUGE pod of dolphins numbering well into the hundreds that decided to follow our boat. These guys are hungry and you know that they love to hang out where there's plenty of food so we must have been in the right spot!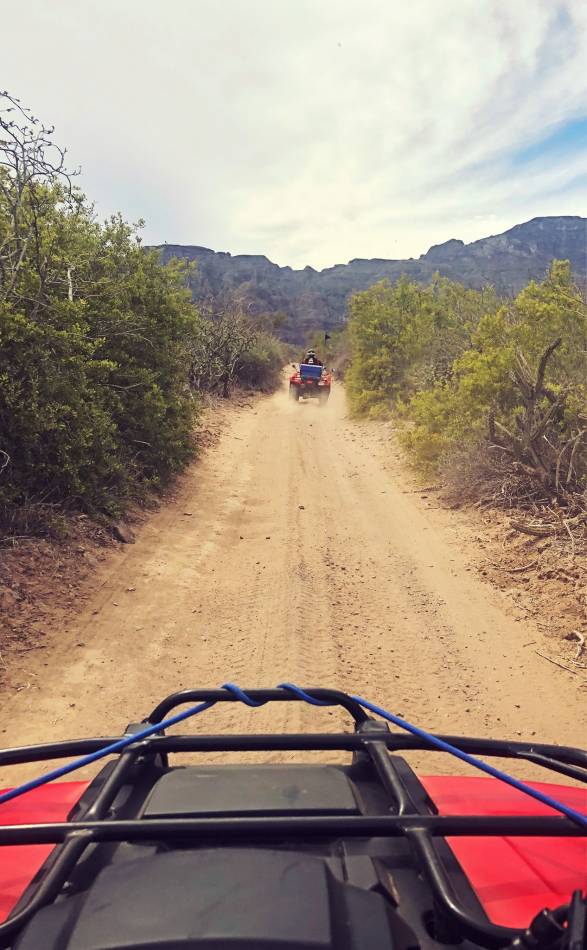 ATVs and Off-Road Adventure
Famous road races like the Baja 1000 and Baja 500 often go through or directly adjacent to Loreto so if you want to see one of these races up close and personal, this would be an awesome way to do it. During the rest of the year though, you can rent ATVs and explore the rugged terrain on guided tours. Photo from our friend Mike over at The Gentleman Racer who visited Villa Del Palmar a couple of weeks before we did.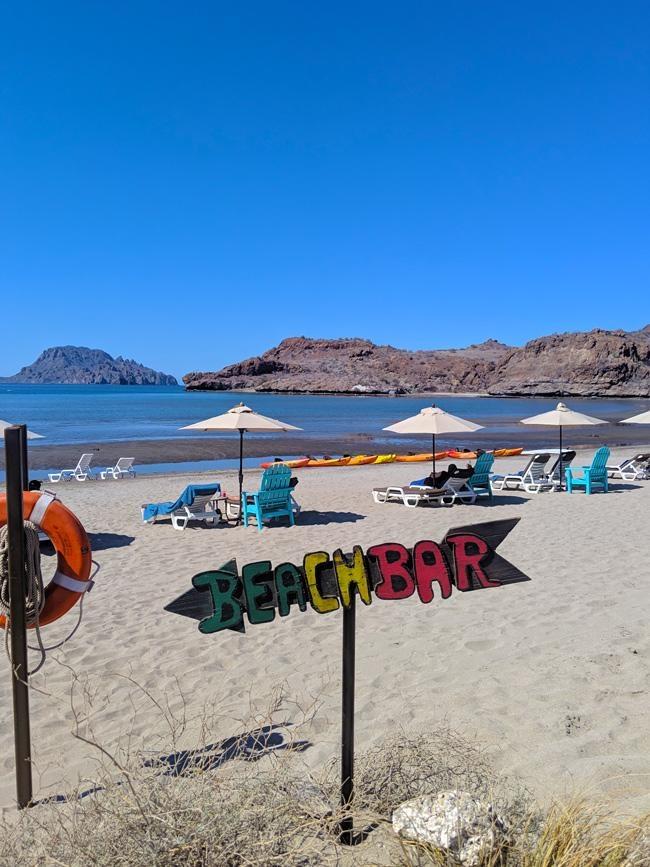 Relaxing On The Beach
Villa Del Palmar has a great beach that stretches along Danzante Bay so there's plenty of space with loungers close to the beach bar ... but if you wanted to spread out and head somewhere out of earshot that's possible too.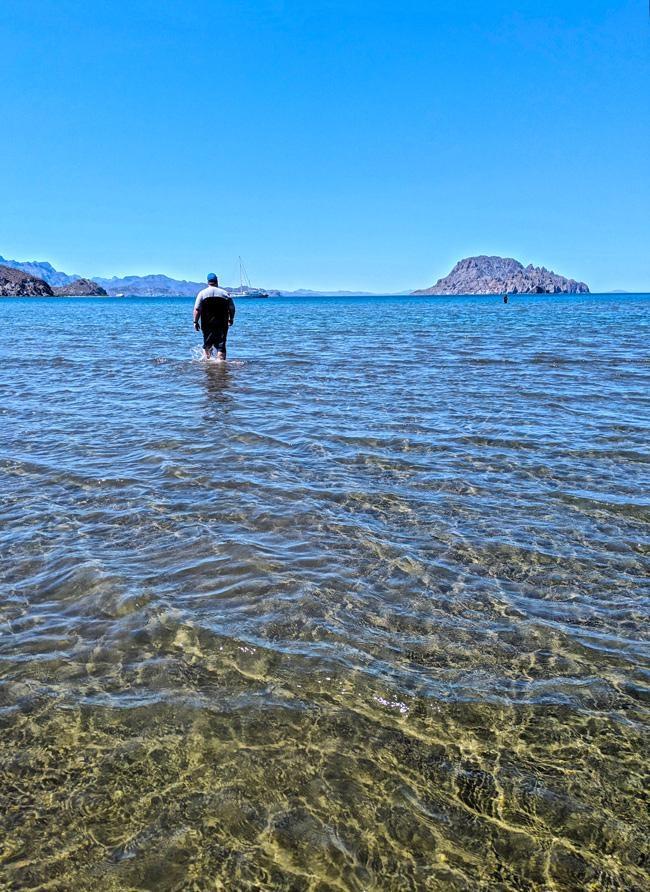 One word of caution though, while the bay is extremely shallow and that makes for very warm water to enjoy ... it's also a long way out to get deep enough to pee in compared to normal beaches (notice that other guy WAY OUT THERE!) ... so be prepared or just use the toilets onshore instead :)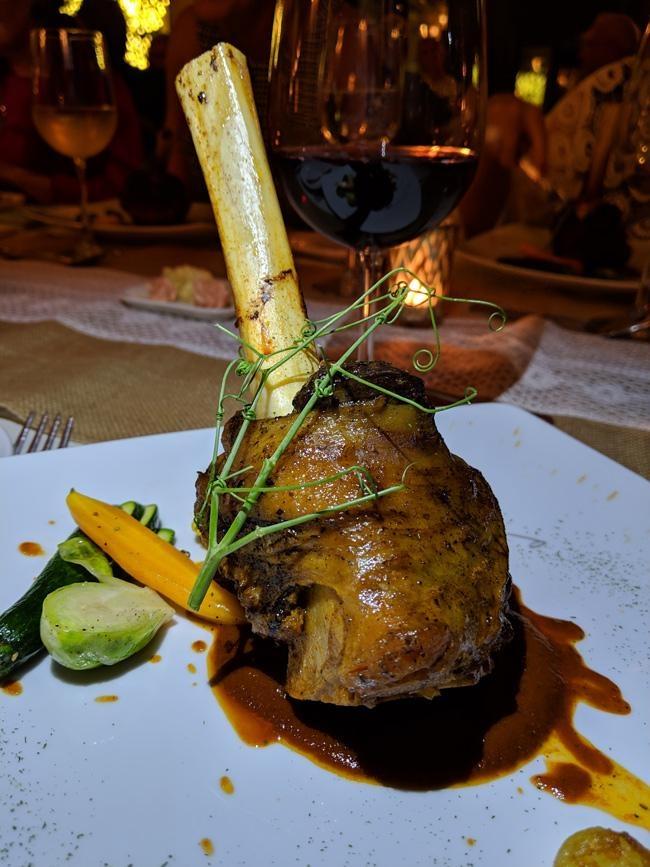 Wine and Dine
The food at Villa Del Palmar Loreto was absolutely fabulous and there was also a great variety available. Options range from Danzante Restaurant where you'll find an excellent wine list and gourmet foods to Casa Mia for Italian and casual lunches including wings, pizza, and marlin tacos.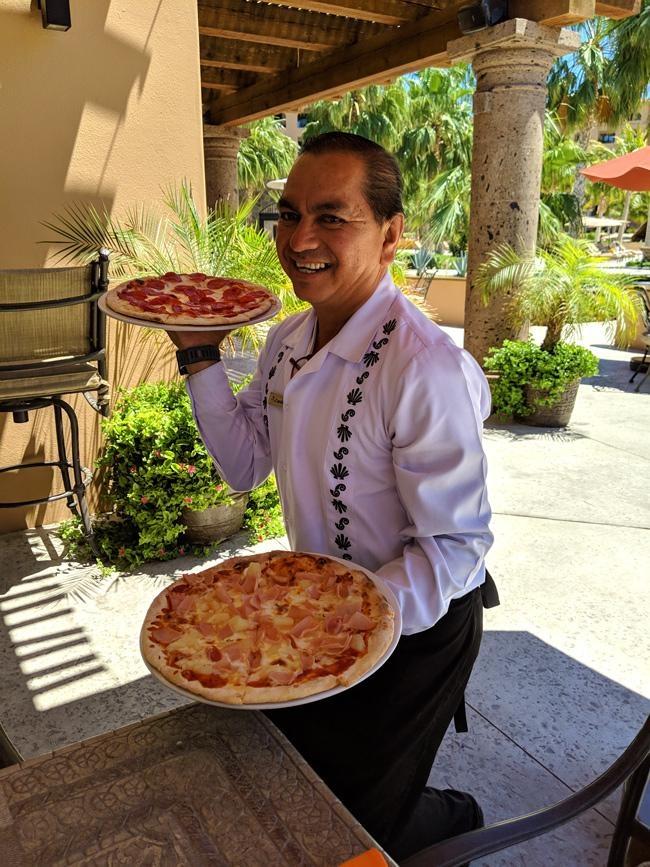 Across the entire resort I was very impressed with the quality and selection of food as well as drinks. You will not go hungry or thirsty here and they offer an all-inclusive plan as well as a la carte depending on which style you prefer.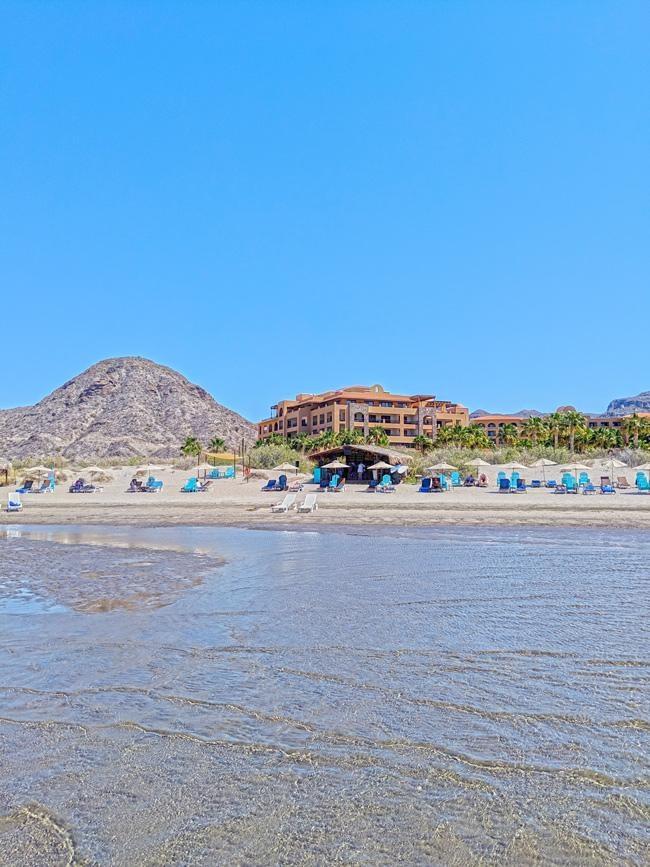 More Photos from Villa Del Palmar at Islands of Loreto, Mexico:
{lightgallery type=local path=images/stories/villa-del-palmar-guys-weekend/villa-del-palmar-loreto-gallery previewWidth=160}Villa Del Palmar Loreto Mexico Photos{/lightgallery}