The Toyota history museum in Torrance is closed.
While Detroit may be known as "Motor City", Los Angeles is absolutely a Car Kingdom with the US Headquarters for numerous Asian manufactures including Mazda, Toyota, Kia, Hyundai, and Honda. Because of this, it shouldn't be surprising that there are some amazing automotive museums in Southern California that chronicle this perspective of automotive history. We recently got invited to visit the Toyota USA Automobile Museum in Torrance and I learned a lot about the impact that Toyota had on the American industry as well as just how integrated Toyota is in the US industry and how it got there.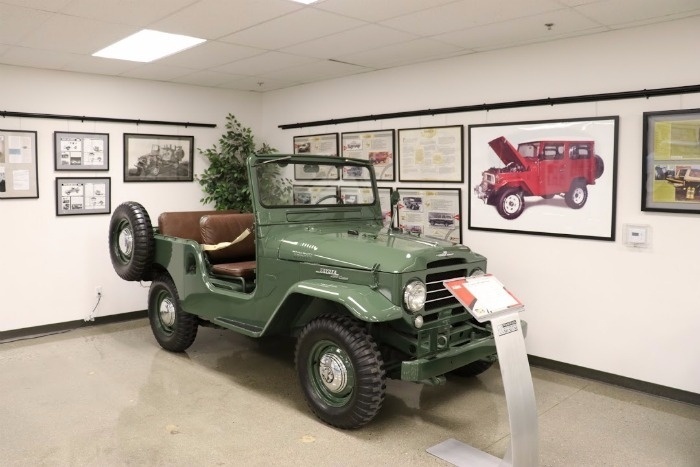 Many auto museums focus on the sexiest, fastest, and record holding vehicles but this museum is a little bit different (though Toyota has TONS that fit into those categories too). Instead, this is their personal history and it's a living archive that they use when they need to bring out cars to celebrate their own history. For instance, you'll find the original Toyota Prius here but I'm sure they will have it out at all the major US auto shows in 2020 to celebrate 20 years of their hybrid automobile innovation. Until that event happens - this is where you'll find not just the 2000 Toyota Prius but many other "first" models.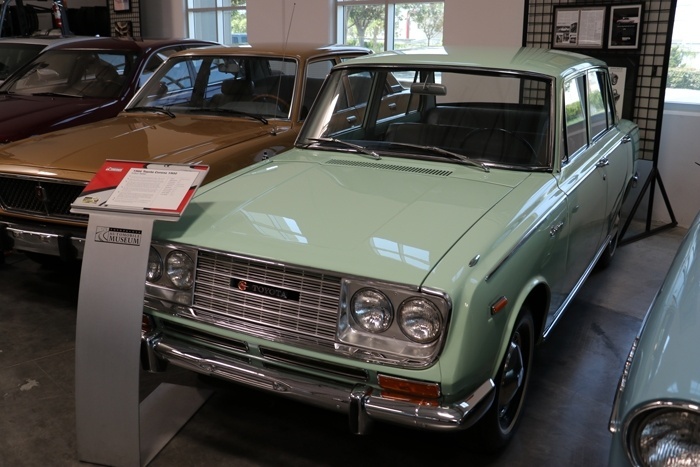 While Toyota's cars were initially considered small and under powered for American consumers, the Toyota Corona (such as this 1966 model) helped turn that around and in many ways the gas crisis in the 1970's was a high point for the company. They managed to leverage this crisis to help change American attitudes and introduce the brand to millions of Americans who wanted something other than the huge, gas hungry cars being produced by American manufacturers at the time.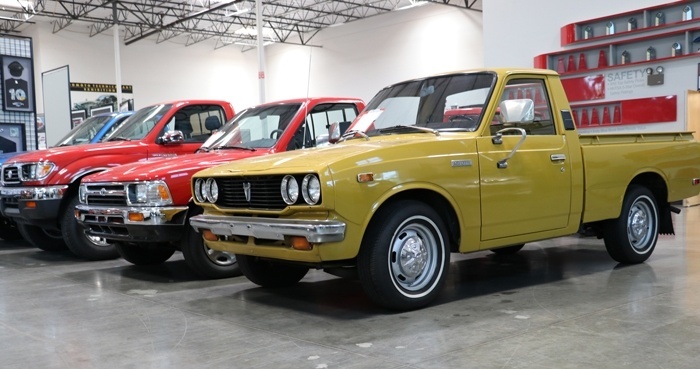 While Tundra and Tacoma trucks are well known and respected in American today, you can follow it's evolution at the museum too. Once again, their heritage runs deep and in this case back to the 1970s with the second generation Toyota Hilux that was later simply know as Toyota Truck.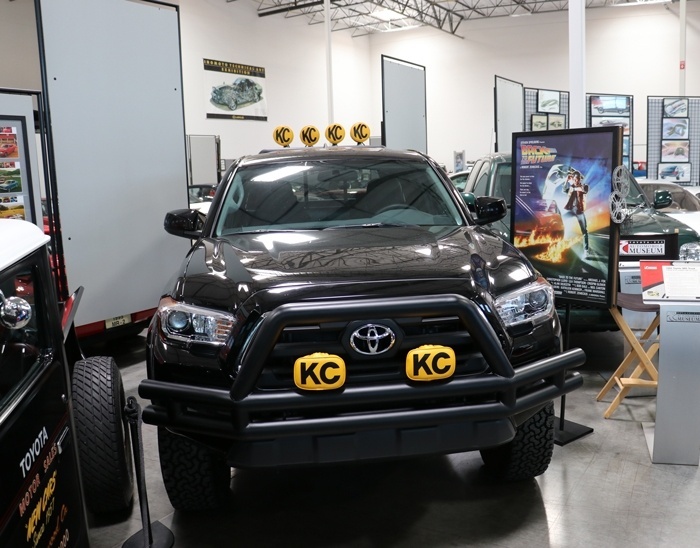 A few years later Toyota was ready to take things to the next level and placed a truck in the 1985 movie, Back to the Future. With Marty McFly lusting after a Toyota pickup it changed the perception of the vehicles from simple utility to an object of desire. So for the 20th anniversary of the film Toyota decided to create an homage to this moment. I've seen this model at several auto shows around the country since then but this is where it stays until it's needed again!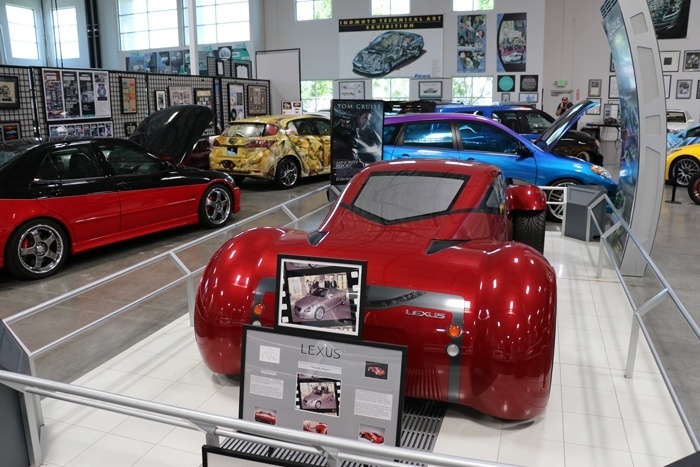 The museum is also the home to numerous other "movie cars" such as this one from Minority Report.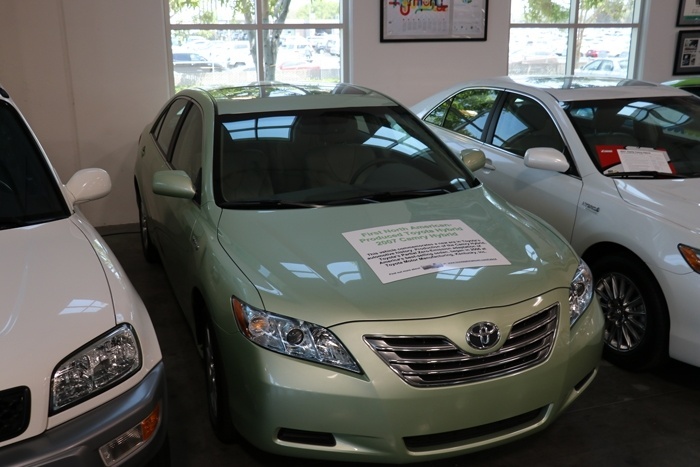 Possibly less sexy, but we also got to see the first North American produced Toyota Camry Hybrid, a revolutionary car int its own right. Instead of buying a "hybrid" (that looked like one), you could buy one of the best cars in America that happened to get amazing gas milage by leveraging hybrid technology. In my mind, this is a pivitol moment for the auto industry and has allowed consumers to embrace technology as a "smart decision" not just for those passionate about a cause.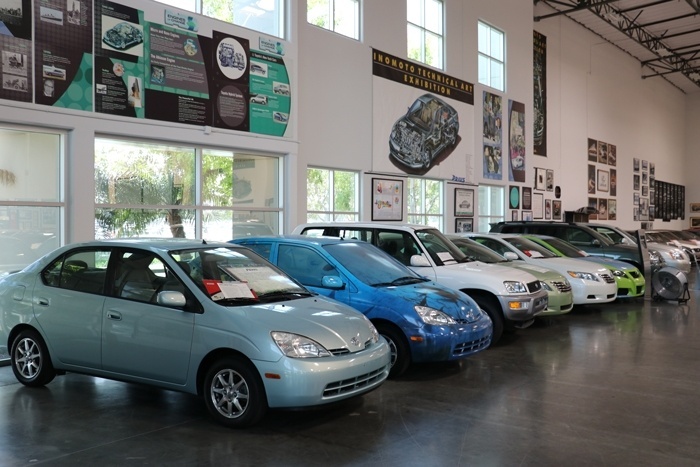 Of course, right next to it they have the 2000 Toyota Prius. While not the first hybrid automobile, (1896's Armstrong Phaeton was), the Toyota Prius has changed the world and is the best selling hybrid car in history. It was also the first commercially available hybrid vehicle and first launched in the United States nearly 20 years ago in 2000.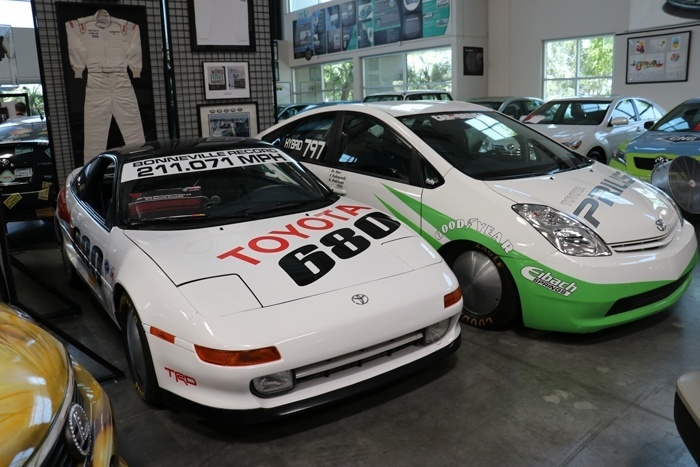 Of course, Toyota is more than just family cars and mass-market, so we also found gems like this record breaking NR2 which posted a record breaking 211.071 mph average across three runs to be the first driver to achieve over 200 mph in the cars class! That record was set in 1992, but you can see the car in their museum today.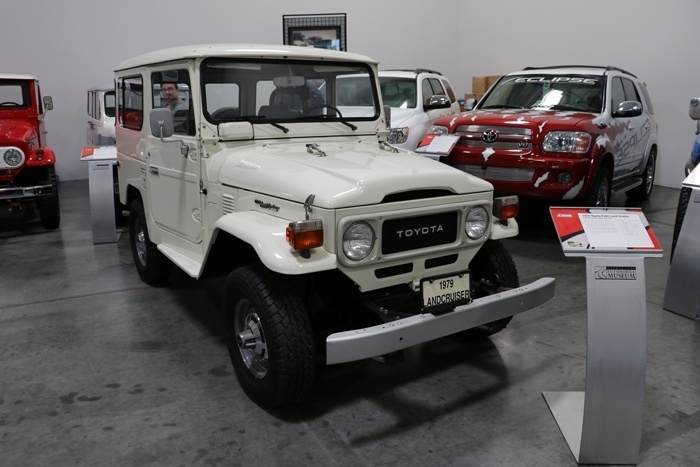 Once again heading back to the 1970's you can't ignore the impact of the Landcruiser!
Or Baja Truck racing!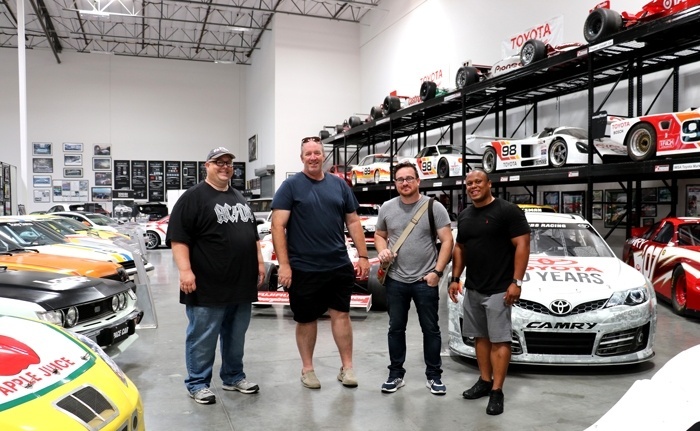 While I could go on and on about all the incredible cars we discovered here, it simply defies being able to showcase everything in one article. However, we've collected some of our favorite cars in an image gallery.
The Toyota USA Automobile Museum is open for groups and special events. You can learn more by visiting their website.