Wine vending machines, delicious pizza, and good friends to share it with - what more do you need in life? That's exactly what I found at San Diego's Toast Enoteca & Cucina when I visited there a couple weeks ago and we had a fantastic dinner that would be equally good as a "date night" or as a place to hang out with the guys after a Padres game.
If it was just their collection of more than 400 wines in their cellar and 65 wines by the glass served through their automatic Enomatic wine dispensers, this story would be a lot shorter but it is another restaurant led by Chef Martin Gonzalez who's cuisine we loved during our visit to his other Italian restaurant Acqua Al 2 in San Diego's Gaslamp.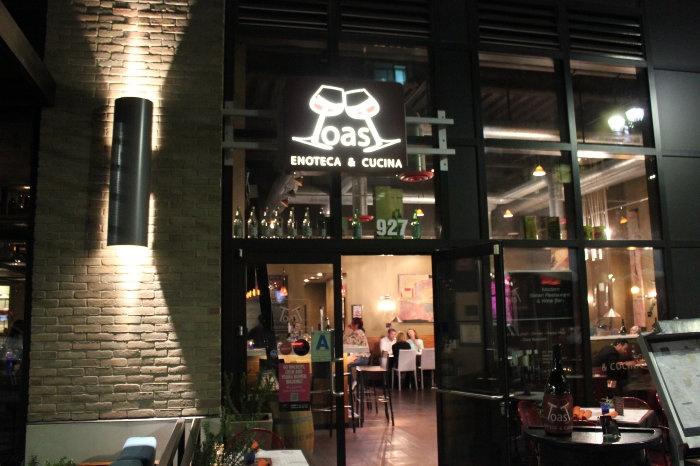 Inside Toast, visitors will notice a well equipped bar but the centerpiece is clearly the pedestal of wines ranging from $150 bottles with a per pour price of $9.60 to $15-$25 bottles with pour prices of just a couple dollars each.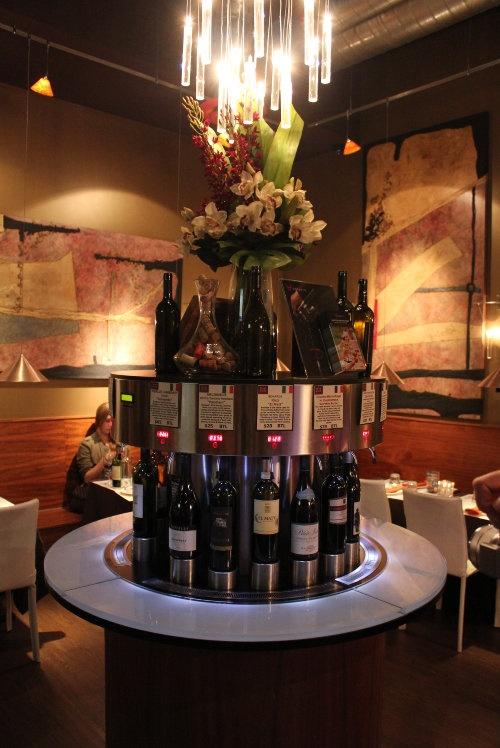 If you've ever been curious about what a $150 bottle tastes like, this is a great opportunity to try something without investing in opening a whole bottle only to find that you don't care for it. Similarly, even for more moderately priced wines, a system like this makes it a lot of fun to try new types of wine that you may otherwise have ignored.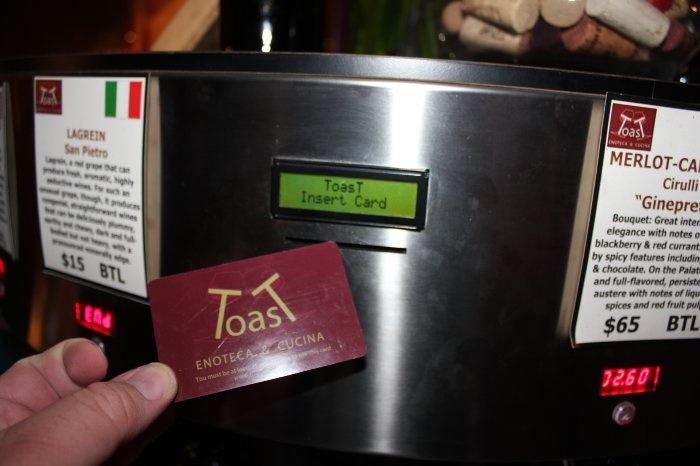 Our host provided us with wine cards that were pre-loaded and so all we needed to do was enter the Toast Card into the machine, select the wine we wanted to try, and then press the dispenser button.
I've seen this style of wine tasting before but frankly I sort of ignored it as a fancy system that would end up being more expensive than simply buying glass by itself. However, looking back at it, it was more than just a way to try something new.
In fact, the whole cadence of our evening and the conversation was affected since we were trying a bunch of different things, walking around, comparing notes, and recommending different bottles to each other. It was a much more "active" experience, compared to sitting passively at a bar ordering drinks every 15-20 minutes.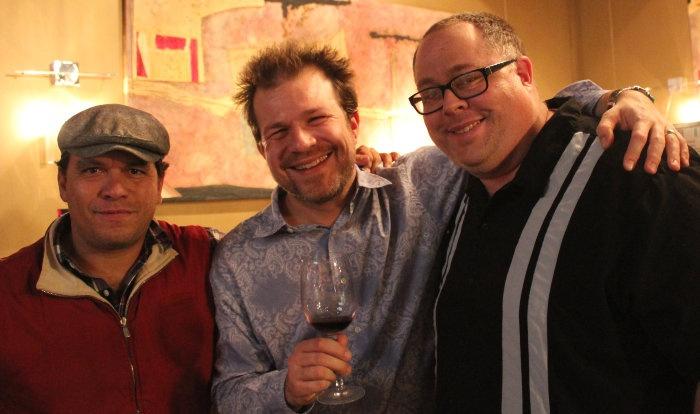 Along with great wine, we also got to meet Chef Martin Gonzalez who happened to be dining there as well with friends.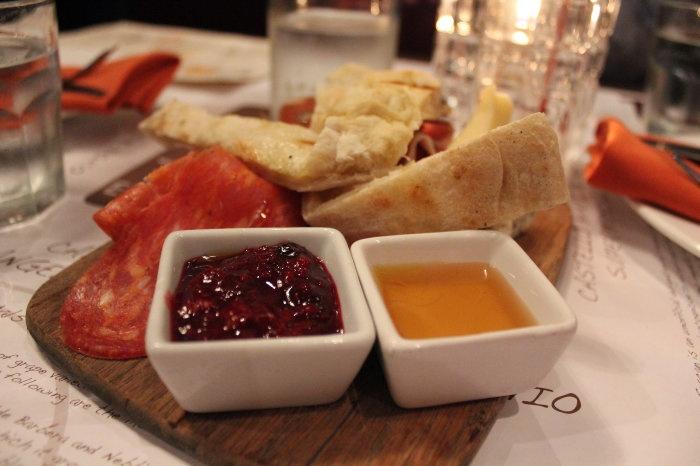 While the wine was great, no authentic Italian experience is complete without food and like Acqua Al 2, Toast shines here as well.
Our meal began with a meat and cheese board that was fantastic paired with the wines we were drinking.
Next up, we tried one of their amazing pizzas!
Initially I was only expecting to find the menu the Italian equivalent of "bar food" such as pizzas and appetizers but I was pleasantly surprised to find that Toast featured a full menu of items ranging from La Tradizionale Porchetta (Roasted pork belly), Pollo alla Valdostana (Roasted skin on chicken breast with prosciutto, melted fontina cheese and topped with buttery sage sauce).
Of course, they also have an extensive dessert selection as well, from which we tried the Chocolate Lava Cake with mint gelato.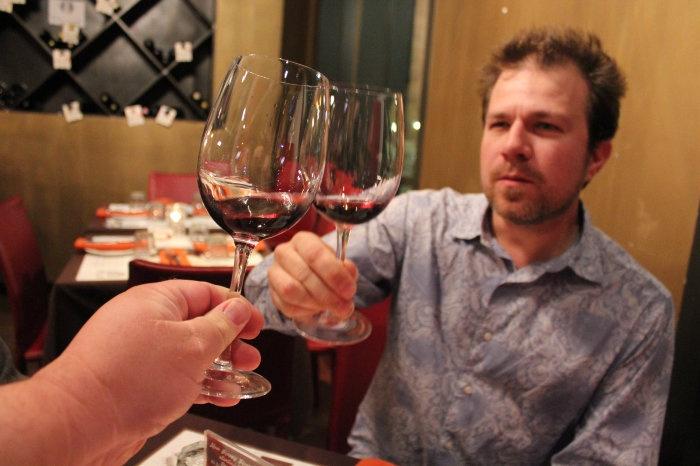 Finally, it was appropriate that Tom from BourbonBlog and I pose for a toast at Toast! Thank you guys for hosting us, we had a fantastic experience and can't wait to return again soon.
Toast is located in Sn Diego's East Village neighborhood at 927 J Street, between 9th and 10th.