Almost any hotel in Vegas can host a great bachelor party, but some are better than others when looking for the ultimate Las Vegas bachelor party experience. Your choice of a bachelor party hotel sets the tone for the entire trip, and should be as unique as the guy getting married. Taking this into account, we've listed our top eight selections for bachelor party hotels in Vegas.
These are not ranked in any particular order, though. It's up to you to decide what features and ambiance are most important for your group. Best of Vegas sent over their picks and we ran with it and added some of our picks too. Let's take a look at our top hotels in Vegas for a bachelor party!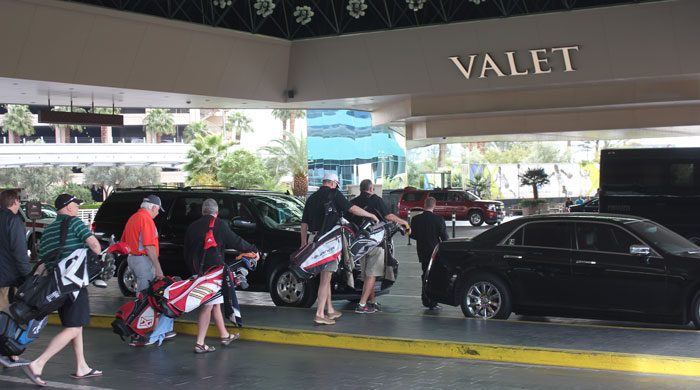 MGM Grand Las Vegas
For guys who love sports and music, there are few better places for a bachelor party than staying at the MGM Grand Las Vegas. Not only does MGM Grand host some of the biggest sporting events in the world, but it's home to Virtual Reality-powered by Zero Latency, a free roaming, immersive virtual reality arena that is unlike anything that I've ever experienced elsewhere. If you are hungry, they've also got one of my favorite burger bars in Vegas: TAP Sports Bar, and a full suite of celebrity chef restaurants, including Michael Mina Pub 1842, Morimoto Las Vegas, and Tom Colicchio's Craftsteak.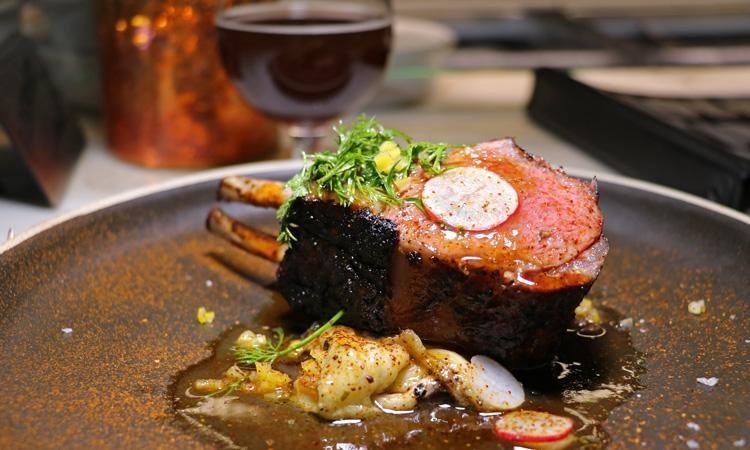 Mandalay Bay
Mandalay Bay is one of my favorite hotels in Vegas, since it has a great mixture of everything you need to have an awesome bachelor party. Not only does Mandalay Bay host the House of Blues and one of our favorite restaurants in Vegas (Libertine Social Club), but the view from Skyfall Lounge is the perfect spot to toast your buddy's pending nuptials while looking out over the strip planning the night ahead. As a bonus, the 30,000 sq. foot Esports Arena at Luxor is right next door – a perfect go to for video game loving guys.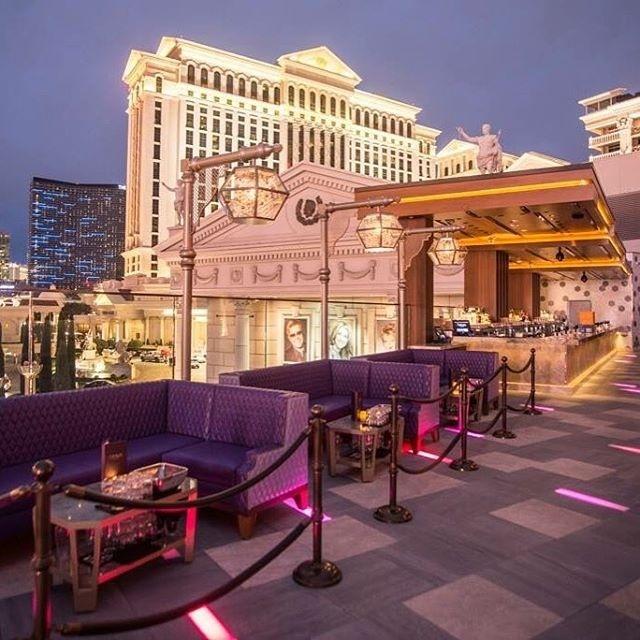 Caesars Palace
Caesars Palace and Vegas bachelor parties will always be synonymous due to The Hangover. As one of the oldest resorts on the Las Vegas strip, this place has seen it all. Unlike some properties where there is a single tower, Caesars Palace is a sprawling city of hotel towers. This means that they can offer a huge variety of rooms for every budget, from Ultra Luxury to more modest accommodations so you can save your money for food, drinks, entertainment and table games.
As you'd expect from an iconic resort like this, they also have incredible food, including NOBU, Gordon Ramsay Pub & Grill, and the legendary Bacchanal Buffet. It's also home to OMNIA Nightclub, one of our favorite spots in Vegas for celebrity sightings. If your group is looking for poker, then this is our pick, since not only is it a huge room, but one of the largest non-smoking poker areas in Las Vegas.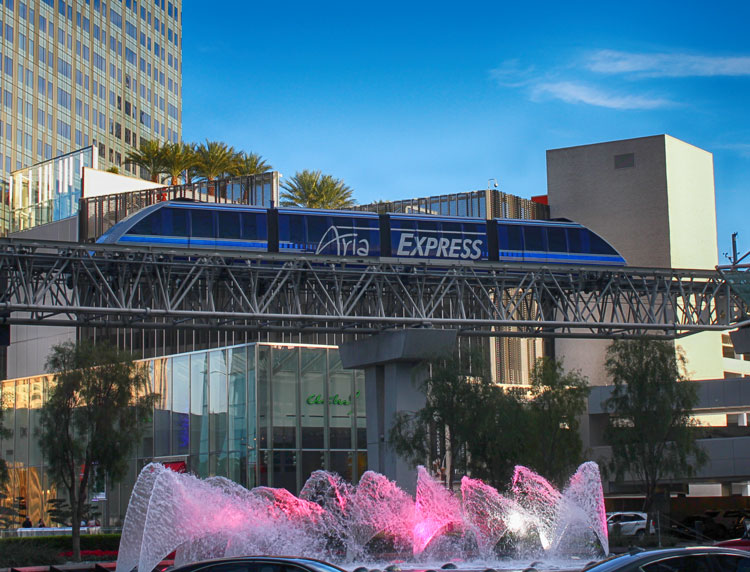 Aria
Aria is one of the hippest and trendiest spot on the strip for a bachelor party. It is also our pick for guys looking for awesome food. Aria has some of the best restaurants in Las Vegas, including Bardot Brasserie, Sage and my absolute favorite buffet in Las Vegas. The poker room here is fantastic as well, and if you are ready to splurge, Aria Sky Suites are some of the best suites in Vegas for a bachelor party.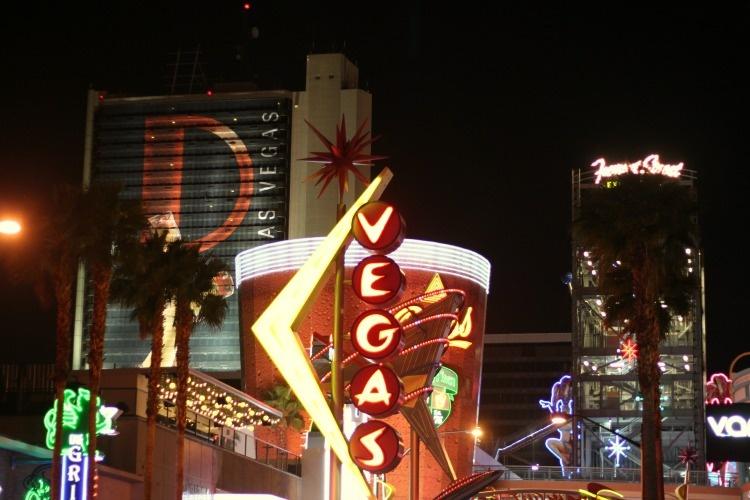 The D
Thanks to hotels like The D, downtown Las Vegas is coming back strong. If you are looking for a classic Las Vegas bachelor party experience, this is where you should go. It's a small property where you can walk from the valet to your room in a matter of just a couple minutes vs. the long hallways found in properties on the strip. Not only that but, you've got the gorgeous "Dancing Dealers" on the casino floor, one of the best steakhouses in Vegas at Andiamo, and the classic Vegas Shrimp Cocktail at Dupars is just down the road. There's even a room full of classic Las Vegas slot machines where you can pull the handle on the one-armed bandit hoping for a shower of coins...not just a paper slip with your winnings on it.
Drinks are cheaper on Fremont Street, too, and suites at The D are an affordable option to serve as home-base for your bachelor party weekend.
Hard Rock Hotel Las Vegas
Hard Rock Hotel Las Vegas is the ultimate Vegas party resort. They've got awesome music every night of the week, great bars, and one of the hottest pool parties in Las Vegas. The rock and roll chic vibe extends to the restaurants as well including Pink Taco and Culinary Drop Out where they have innovative twists on classics.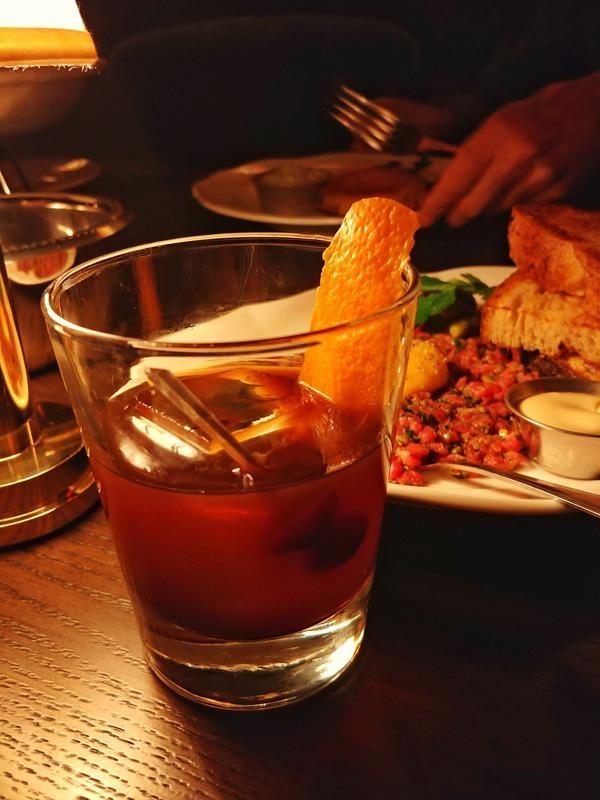 Park MGM
Park MGM is the recently renovated and re-named Monte Carlo resort. It sits in the perfect spot for any Las Vegas Bachelor Party. Not only is it in the center of the strip but it is directly adjacent to the T-Mobile Arena. That makes it the perfect hotel for pre-gaming before a concert or hockey game. It also has another one of my favorite steakhouses in Las Vegas: Bavette's.
Silverton
Silverton Hotel and Casino gets a little lost in the shuffle sometimes when it comes to Vegas resorts. Despite that, it is THE PLACE if your group is looking for a country music themed bachelor party. Plus there's some unique aspects of the resort like the Mermaid Lounge where you can enjoy fish & chips, pizza and burgers surrounded by a 117,000-gallon saltwater aquarium with thousands of tropical fish and even a few beautiful mermaids.
Silverton is a great property that is fun without being pretentious, and since it's located just off the strip, prices are better, too. They also offer NASCAR Weekend Packages, Bass Pro Shop Packages, and are the official Host Hotel for the Las Vegas Rodeo.