Wings and More On A Buffalo New York Guys Weekend Getaway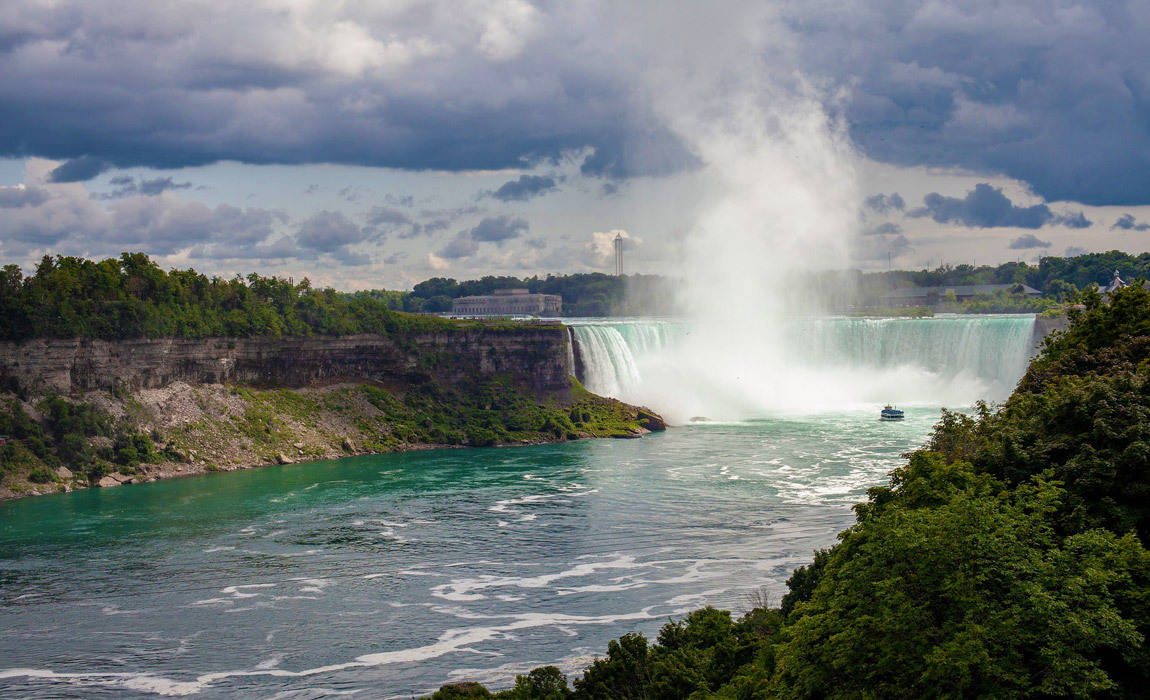 We make money from support by sponsors, advertisers, and affiliate partners. As an Amazon Associate I earn from qualifying purchases.
Do not sleep on Buffalo for your next trip with the guys. This upstate New York city is full of personality and character, delivering a good time with a wide array of entertainment options and a hospitable vibe. Buffalo is located on the eastern shore of Lake Erie near the Canadian border and is a short distance to Niagara Falls. Buffalo offers more than just its reputation as a party city. As the second-largest city in the state, Buffalo offers a varied cultural scene, natural beauty, and a unique vibe that makes it worth a visit. Here are five reasons to make Buffalo the destination for your next epic mancation.
Buffalo & Erie County Naval & Military Park:
Located on the shores of Lake Erie, this historical museum is a moving tribute to the military strength of this region of the country. You can explore four decommissioned Naval vessels that all served in some of the most important military conflicts. Be sure to leave time to soak in the history and significance of the Monuments Walk, honoring those who have served in various branches of the military.
Canalside:
Canalside is the heart and soul of the city of Buffalo. Here you will find a variety of activities, including concerts in the summer, ice skating in the winter, rock climbing at Buffalo RiverWorks, and kayaking on the scenic Buffalo River. Canalside is a great place to grab a bite to eat or a pint of beer and to immerse yourself in the culture of Buffalo.
Food and Drink Tour:
It is no secret that Buffalo boasts a welcoming vibe where everyone will immediately feel at home. If sports bars and dive bars are your jam, you are going to love spending a weekend in Buffalo. Be sure to plan a visit to (716) Food and Sport. This popular sports bar is operated by the same owners of the Buffalo Sabres and the Buffalo Bills, delivering plenty of massive television screens, cold beer, and the city's famous wings. For a decidedly Canadian treat after your meal at (716) Food and Sport, stop by the nearby Tim Horton's for a delicious donut. Boasting its status as the home of the original Buffalo wing, the Anchor Bar is also a popular destination for guys looking to cut loose and have a good time.
The Buffalo Transportation Pierce-Arrow Car Museum:
The Pierce-Arrow Motor Car Company is central to the storied history of Buffalo, showcasing the region's ingenuity at the turn of the century. Now you can learn more about this significant part of Buffalo's history by visiting the Buffalo Transportation Pierce-Arrow Car Museum. You and your friends will enjoy touring the venue with its wide range of antique vehicles, toys, bicycles, motorcycles, and more on display.
Niagara Falls:
Located less than 20 miles from the famous Niagara Falls, this makes the perfect day trip to enhance your trip to Buffalo. The splendor of Mother Nature is on full display at these majestic waterfalls. You can view the falls from the observation tower or get up close and personal by taking a tour on a watercraft. If you have your passport with you, your group can elevate your fun by heading over the Canadian border to check out that side of the falls.
Written by

James Hills

Page Views: 595