Years ago I had a startup idea that others told me was golden ... I had clients pre-booked and I even had an industry association willing to help promote the new company. All I needed to do was present our concept publicly at an upcoming trade show, meet with people in person and start signing contracts. The only hitch is I was short on cash. Since this was a "sure thing" I looked at my credit card as a way to float the $5-10,000 startup costs. It would only be a month or two till I could pay it off I thought. Unfortunately, due to issues with my partner the company disintegrated at the show and I was left holding the bag for all those costs. Poor business planning, poor financial management, and bad luck for sure. More than a decade later I still have the scars from that decision. While I couldn't have prevented what happened, I could have improved the recovery process by consulting a company such as Lexington Law to help repair and restore my good credit faster.
I know that I'm not alone in this story. Most of my friends and likely many of you guys reading this have the "next big thing" spinning around in your head. Few of us though have immediate access to capital to take it to the next level. This isn't a story about how to find funding though. It's about what to do when things go wrong and how to recover your credit score more quickly should something go wrong. In my case, I handled things myself but frankly having a professional on your side to help would have been nice.
By hiring Lexington Law to help, it would have potentially made the credit repair process less stressful and maybe even cost a lot less in the long term. They can help by eliminating errors in credit history as well as offering guidance on how clients can avoid other complications with credit. However, even with their help here are some things I learned during the process. By working together with a professional and following this advice you can get the train back on track ...
Never Assume You Can Pay Something Back Quickly
Aside from picking a better partner and having them provide some funding support there's only one big thing I should have done differently. I should have never financed something that big on a credit card. It seemed safe at the time but never assume you'll pay it back quickly. This was my key mistake and unfortunately for me, the credit card was secured with my own personal credit score. Credit Cards are great for small purchases and making travel easier since you can put everything on one account and then sort stuff out at the end of the month. They aren't good for strategic investments or business financing. If you need a short term loan and banks say no, talk with family, business associates, or even prospective partners who can invest in your idea.
For those with good discipline, credit cards can offer incredible benefits and you should use them for that purpose ... not just an easy loan. For instance, today I use credit cards to buy electronics, services and products from vendors that I'm not 100% certain about and rent, utilities and other monthly expenses. This way I never overspend and I can leverage credit cards for earning points as well as the consumer protection benefit. Accidents can happen even with good businesses. For instance I once had a restaurant charge me $290.00 for a meal because she entered $29.00 into the system wrong. When it came out of my bank account she was unable to return the money immediately. If I had been using a credit card, the error would have never impacted me in terms of lost money or overdraft penalties.
Watch Out For Interest Rates
In my tradeshow mistake above, let's call the initial debt $5,000 at 10% interest rate. In 11 months that would be $232 and $672 interest in 30 months. In our case, while I expected to pay less than $100 for the flexibility it in reality cost us more than 20% by time it was fully paid down several years later. Not only that but it lowered my credit score and incurred various other fees and penalties for missed payments on the credit card as well as other services.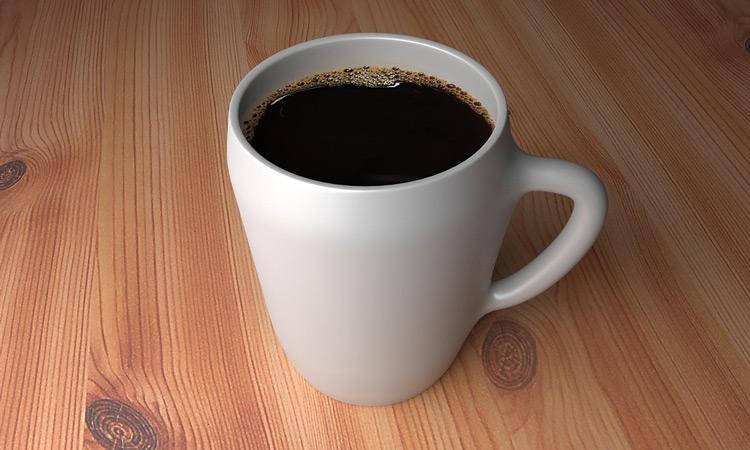 Create a Plan For Paying Off Your Debt
Once you are in the hole, make sure you create a plan for how to pay things off. This is more than just using the calculator provided by the credit card company or a credit bureau. Instead, look at things in your life or your business that you can optimize and make things as painless as possible. For instance, if your daily routine involves a grande coffee every morning and a large size meal for lunch, scale that back a size and that can easily save a few dollars per day. Even better, skip the coffee shop entirely and brew coffee at home in the morning.
Likewise, instead of taking Lyft for a quick ride, try taking Lyft Line, walk, or bike. It's these smart solutions that will both improve your lifestyle while providing money to pay down debt.
Obviously larger debts require more sacrifice but it's all about making the process of paying off debt manageable.
Always Pay More Than The Minimum and Don't Miss Payments
The minimum payment due is just that ... the minimum. While lenders want their money back (eventually), they also want to make the most money off you that they can. If you payment due is $25 then pay $40 ... if you can pay $100 that will save you money in the long term.
If you've missed a payment that can impact your credit score, so don't do that since it will ultimately be one more thing to worry about once you are in the credit repair process. Unfortunately even after you've resolved delinquent accounts the updated information might not be reflected in the information used by the credit unions to determine your FICO score. Even worse is that there are three main credit bureaus - Equifax, Experia, ad TransUnion and among these individual bureaus there may be inconsistent information due to human or computer error.
Once You Pay Off Your Balance, Don't Close Your Cards
This last one is where I REALLY screwed up. When I finally paid off all my debt I thought I was home free. I honestly never wanted to see a credit card again. So I did the "responsible thing" and closed all the now current accounts.
Your credit score is in large part determined by the amount of credit available minus any penalties.
What I discovered a few years later while buying a car was that my credit score was "good" but my application was rejected because of "insufficient credit history". There were no/few marks on my credit record, but I simply didn't have any history available to show the bank that I could be trusted. Since then, my objective has been to strategically open new lines of credit and use them responsibly. This includes credit cards but also looking into services that can report rent payment to credit bureaus and paying small finance fees to show excellent history.
This, along with monitoring your credit and reviewing credit reports for errors is a process that you can do on your own but it is stressful and arduous.
Make Sure to Consult Professionals For Help With Restoring Credit
Even though you could restore your credit on your own, this isn't always the best path. You don't do your own plumbing and you don't sue your neighbor without support from a regulated and licensed professional, do you?
What I like about Lexington Law is that despite the sector's "scary" reputation, they are upfront with consumer education information on their website as well as promoting that they are a CROA (Consumer Credit Protection Act) compliant organization. This means that they are regulated extensively with auditors and regulators. Additionally, they have proprietary tools, including a mobile app that can help provide service to clients on the front as well as back end. They have packages that start at only $24.95 per month allowing you access to their team of lawyers and relationships with credit bureaus so that issues can be resolved more quickly than you could on your own.
Their service focuses on looking for errors in your credit history as well as advice on how to remove bad marks from your past poor choices.
Ultimately a firm like Lexington Law isn't a magic bullet but they can help should you make the same mistake I did and end up with terrible credit. I know I wish that I had used a service like theirs to restore my credit more quickly. If I had, I could be enjoying lower car interest rates, lower deposits when renting an apartment, and access to high-level credit cards with awesome benefits that are restricted only to those with excellent credit even sooner that I do now.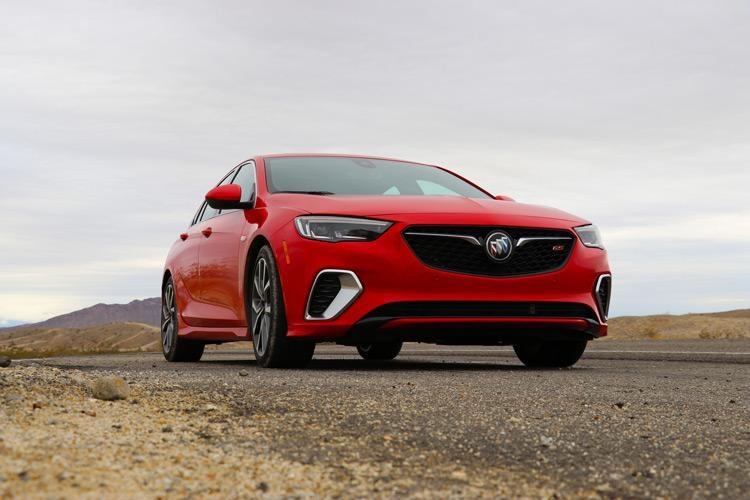 What Better Credit Means In Practical Terms ...
All too often, "better credit" is a tough term to understand properly. We all know that's the goal but what's it actually worth?
A few months ago I drove the Buick Regal GS and I loved the car ... it was fast, fun to drive and even had massaging seats. With my credit repaired and hopefully a 2019 as good as it looks currently, a car like this could be in my parking spot next year.
With a price (fully equipped) of $44,965 that is approximately $745 / month over 60 months at 0% APR. At a moderate 3.6% (Average for FICO 850-720) that becomes $813 / month. Let's pretend I walked in there with a 650 though. The Average interest rate for this FICO score is 9.72% and that would bring the monthly payments to $936 / month!
That difference in credit score could make that $44,965 price tag a whopping $7,380 ($123 / month) over the 60 month term!
So, let's get smart about repairing your credit. There are many ways that bad credit can hurt but we rarely talk about how much good credit can save. We can change that, so let's get on the right track today and start the path of solving our credit repair headaches.
For more information about Lexington Law, please visit their website.