It's no secret that I'm working to improve myself during this time spent locked in my home. While I still enjoy a beer, I've continued to try and grab an energy drink for breakfast or a late-night snack instead of grazing the freezer. While I've been a long time fan of another protein shake brand, when the folks at Iconic Protein contacted me I was immediately intrigued. While most brands have chocolate and vanilla ... they had the staples plus unique flavors such as Cacao Greens and Tumeric Ginger. I was a bit nervous on my first sip because I wasn't sure what to expect. Sure, it was unique ... but would it be good?
The short answer is yes! Iconic Protein is shockingly tasty. The best way to describe the difference is like comparing Subway to Jersey Mikes. They both make great sandwiches and you won't leave feeling hungry from either brand's subs. However, Mike's is more than just more expensive. It is simply better in almost all of the ways that matter.
That's true here as well.
At $32.00 for a 12-pack this is significantly more expensive than the brand that I've been using for the past few months. At $14 for a 4-pack vs $8, it is near twice the cost. However, that's not the whole story.
I can honestly say that these flavors from Iconic Protein are genuinely good. While the other brand - one of my favorite tasting after having sampled many different options - still has a "healthy" taste to it, Iconic Protein is clearly a more luxury-focused alternative to your standard energy drink. Realistically, the price isn't that expensive but it is a consideration in times like this.
That being said, the real question should be - will I actually want to drink it.
With Iconic Protein, the answer is a resounding yes as far as I'm concerned.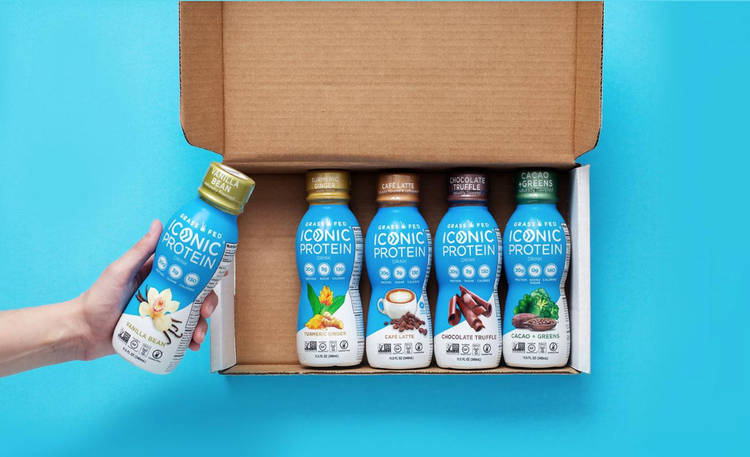 Clearly not every flavor is right for everyone and that's why I think you should start by ordering the 5-flavor sampler pack like they sent me and then make up your own mind. Do you want to go with a classic like Chocolate Truffle or walk on the wild side with Tumeric Ginger?
Flavors available include: Cacao Greens, Vanilla Bean, Tumeric Ginger, Cafe Latte, and Chocolate Truffle. While some other brands contain a higher amount of protein, these contain 20g of animal protein from grass-fed cows' milk along with no artificial sweeteners, as well as other nutrients, and amino acids.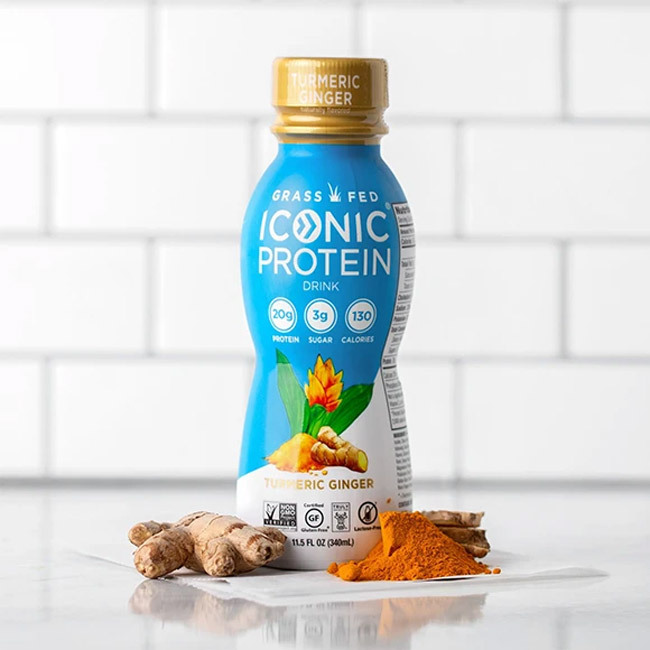 Two of the more um ... iconic flavors that I feel deserve some additional attention are the Tumeric Ginger and Cacao Greens.
With 20g of protein (40%) and 4g of Dietary Fiber (16%) as well as 200% of your daily Vitamin B12 and other nutrients, the Tumeric Ginger is a great way to help recover on the way home from a workout since it contains turmeric, black pepper, and cinnamon to help reduce inflammation and help muscles recover more quickly.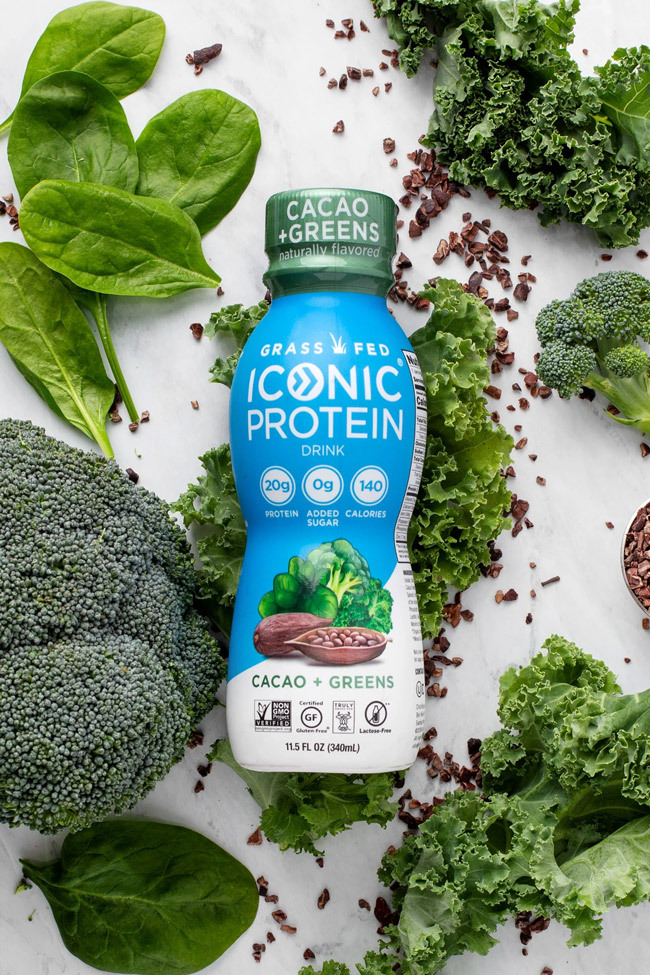 As someone who orders green juice on a fairly regular basis, I was interested in trying the Cacao + Greens since frankly that flavor sounds sorta gross. However, I love my "Mean Green" juice and I love chocolate so I gave it a chance and I was pretty happy with my choice.
Truthfully this is a pretty unique flavor but tasted way better than I expected and includes a full daily serving of vegetables. It is also packed with plenty of protein, antioxidants, and amino acids so it is a great choice for an anytime drink if you want a snack but are trying to avoid those chips and cookies!
Each of you is going to have his own perspective on which flavor is your favorite and honestly if I could only buy one case it would probably be the Chocolate Truffle since it is such a classic flavor. However, I really appreciate that Iconic Protein is willing to take a risk with creating new and exciting flavors that bring a unique experience to your body. After all, no matter how good Vanilla Bean or Chocolate Truffle might be ... sometimes you just want to switch things up and try something different.
You can buy Iconic Protein drinks on their website and at select retailers. They also have other products including Protein Powder and Iconic Kids protein drinks too.
I look forward to seeing more from this company soon!