You need to buy a gift for a grown man who is the self-proclaimed world's biggest Batman fan. There is only one small problem. You want to make sure it is a proper gift for a man. You don't want him to feel like a child when he opens it.
You are in luck! This guide will show you the best five Batman gifts for men. Let's jump into the Batcave and claim the perfect gift for the crazy Batman enthusiast in your life.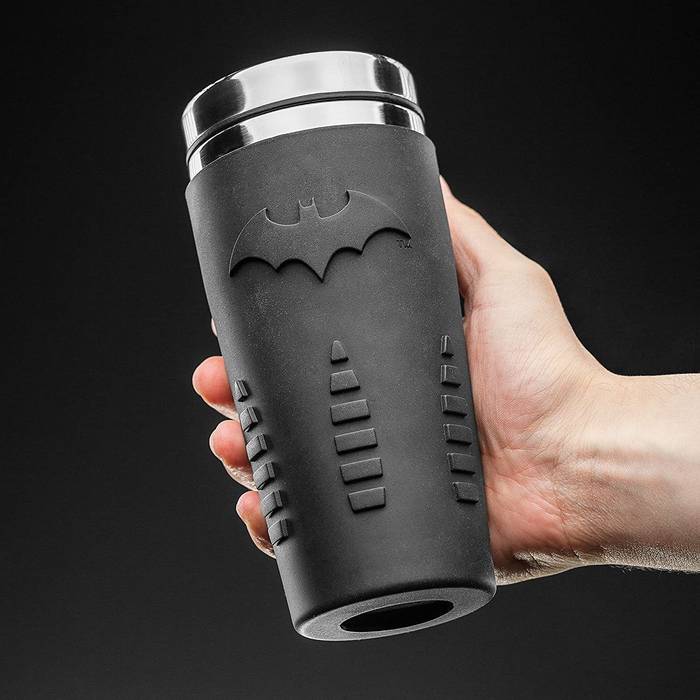 Batman Insulated Travel Mug
Superhero or not, it's hard to properly start your day without having your morning coffee. This double-layered insulated travel mug is the perfect gift for the man who loves his coffee. The large stainless steel mug is wrapped in a rubber grip featuring Batman's iconic logo. The cool grip pattern will make sure the mug stays in his hand and not on the floor. This insulated travel mug will help keep coffee hot for a much longer time than standard ceramic mugs.
Buy now on Amazon: https://amzn.to/2GokotW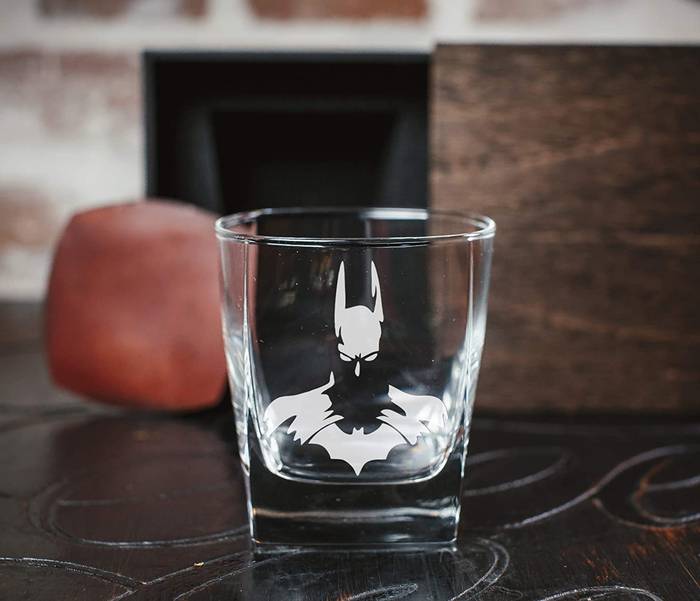 Batman Whiskey Glass Gift Set
A perfect gift for the sophisticated man in your life who also happens to be a Batman fan! This Batman premium whiskey glass set has it all. The high-quality glasses all feature a striking illustration of the Dark Knight. For each glass, it comes with a coaster made from real Italian leather. The entire set is contained in a sturdy wooden box with rich grain that will stand out on the shelf when not in use. This impressive whiskey glass set is luxurious enough even for Gotham's own playboy billionaire, Bruce Wayne. For more gifts for men who love whiskey, check out our whiskey gifts guide as well.
Buy now on Amazon: https://amzn.to/36xFxwg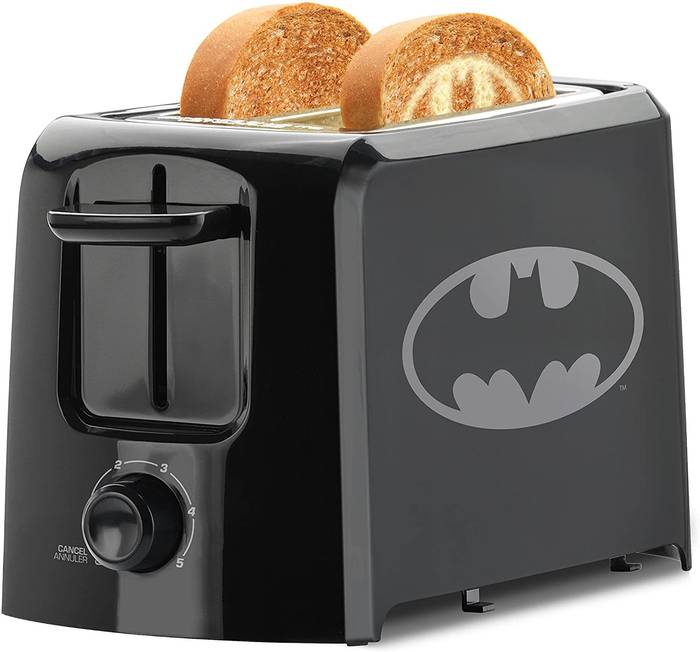 Batman Toaster
Whether given alone or paired with the travel mug listed above, this Batman toaster is perfect for any heroic men that know breakfast is the most important meal of the day. This sleek, two-slice toaster, perfectly toasts the iconic Batman logo directly onto each slice of bread. While it might be slightly more subtle than the Bat-Signal glaring over Gotham, it will certainly inspire the man in your life to start his day off right.
Buy now on Amazon: https://amzn.to/33uDLu9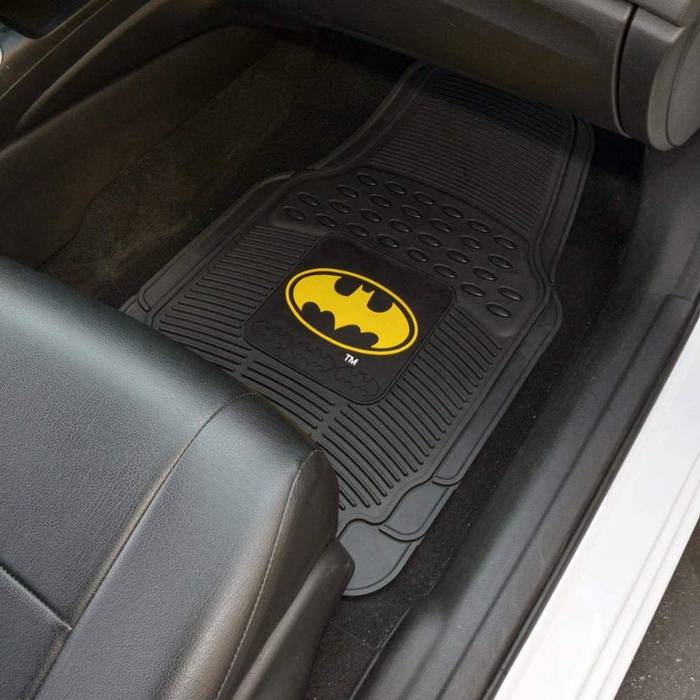 Batman Automobile Floor Mats
Unfortunately, buying him his very own Batmobile might be slightly out of your price range. However, with this pair of awesome Batman floor mats, he can convert his existing automobile into the next best thing. The quality rubber and classic Batman logo makes this the perfect gift for his car to help it pop without being too overpowering. Like many men, does the man you're buying this for have the tendency to let his car interior get a little too dirty? An added benefit of these Batman floor mats is that he will be motivated to keep the inside of his car nice and clean. No true Batman fanatic would dare leave dirt all over the symbol of the Caped Crusader.
Buy now on Amazon: https://amzn.to/3ixeDXI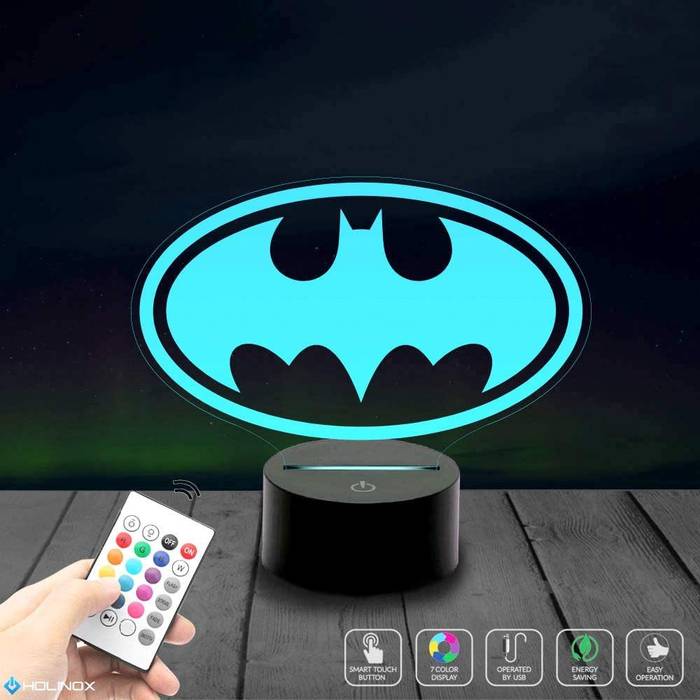 Batman Multicolor LED Bat Signal Lamp
Fear not, citizens of Gotham. Batman is on his way. That's what it will look like when this lucky man turns on his amazing Batman LED lamp. This cool LED lamp can switch to a variety of colors. The Batman logo appears to hover directly over the lamp, similar to the Bat-Signal shining on the clouds above Gotham. Featuring a soft-touch switch, the small black base doesn't take up very much space. This incredible multicolor LED lamp is perfect for someone's desk at work or even in their home office. He simply needs to turn on the lamp to intensely focus like only the Batman can.
Buy now on Amazon: https://amzn.to/3iw2OBp