For the man who loves whiskey, gift buying should go beyond a new bottle from his favorite distillery or a new decanter to add to his collection. Our extensive search has revealed this list of favorites that are usable, yet unique, and sure to please the whiskey lover on your list.
Personalized Engraved American Oak Aging Barrel
While this barrel can be used for aging pretty much anything you might want, including beer, wine, tequila, rum, or even hot sauce, we think it is best used to age whiskey. It comes in a variety of sizes from 1 liter up to 10 liters and provides the whiskey lover on your gift list the chance to either have a beautiful serving vessel to hold his favorite whiskey, or a chance to experience how spirits change over time while it is allowed to age in his very own barrel. Sure, you could buy a private single barrel from the distillery for thousands of dollars but we think this is much more appropriate and affordable!
Buy now on Amazon: https://amzn.to/2EWEpaa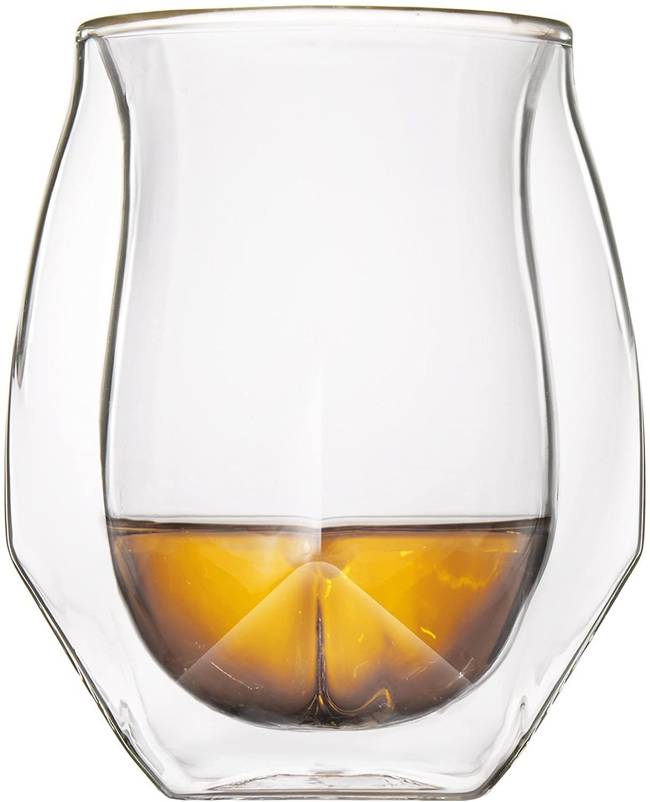 Norlan Whisky Glasses
Made from Borosilicate glass, these modern whiskey glasses - or whisky glasses for folks from Scotland, Canada, and Japan - are hand-blown and double-walled with a concaved outer rim for comfort while drinking. They are designed by Jim McEwan, a master distiller, whose creation captures the aromatics and flavors of whiskey in a beautiful style. When the whiskey is swirled in the glass, the double wall design increases the ratio of surface to air and the oxidation rate, meaning ethanol evaporates for less burn, more flavor, and enhanced aromatics.
Buy now on Amazon: https://amzn.to/3l4QyJA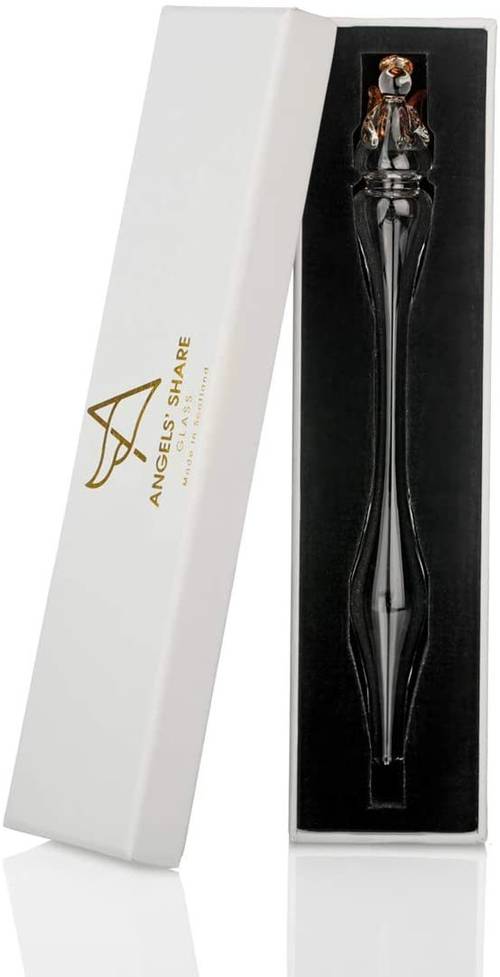 Glass Whiskey Water Dropper
Any whiskey connoisseur knows that fine whiskeys open up when you add a drop or two of water. Unfortunately for many men this isn't the easiest thing to do precisely. That's why we love this glass whiskey dropper as a perfect gift for whiskey lovers on your list. This hand-blown glass water dropper allows you to transform the taste of your whiskey with just a drop of water. The dropper design provides more control in the amount of water being added to your drink. It is made in Scotland in a beautiful design and packaging.
Buy now on Amazon: https://amzn.to/2Gm25p6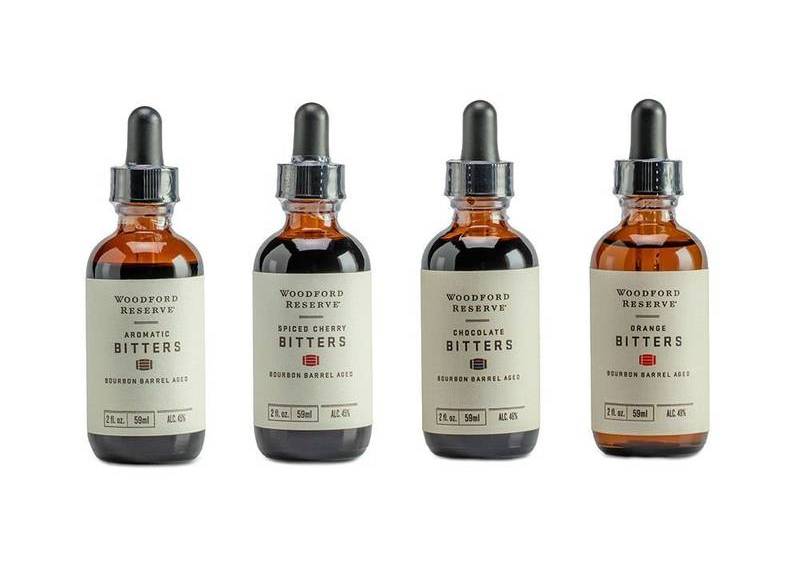 Woodford Reserve Assorted Bitters
This assorted pack includes aromatic, orange, chocolate, and spiced cherry. When it comes to buying the perfect gift for whiskey lovers, it is as much about the item as it is the joy it will continue to bring weeks and months later. That's what we love about this since now the special man in your life can make more than just a classic cocktail and instead try something new. Each Woodford Reserve bottle contains 2 oz of bitters and crafted and has aged in Woodford Reserve bourbon barrels. These are perfect for making Old Fashioned drinks and other whiskey cocktails that will never taste the same again.
Buy now on Amazon: https://amzn.to/3lo9zqP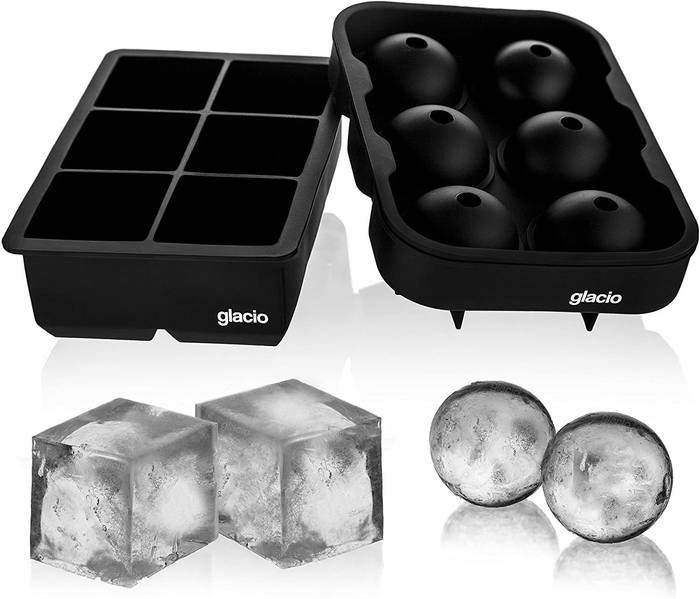 Glacio Ice Cube Tray Molds
This set of two ice cube molds produces six, two-inch cubes and four balls to provide the perfect chill to your drink with a slow melt that prevents watering it down. These molds are made from non-stick silicone and are dishwasher safe. They are free from BPAs and food safe so they can go beyond making ice to freeze soups, juices, and other foods you want to portion.
Buy now on Amazon: https://amzn.to/33u753Q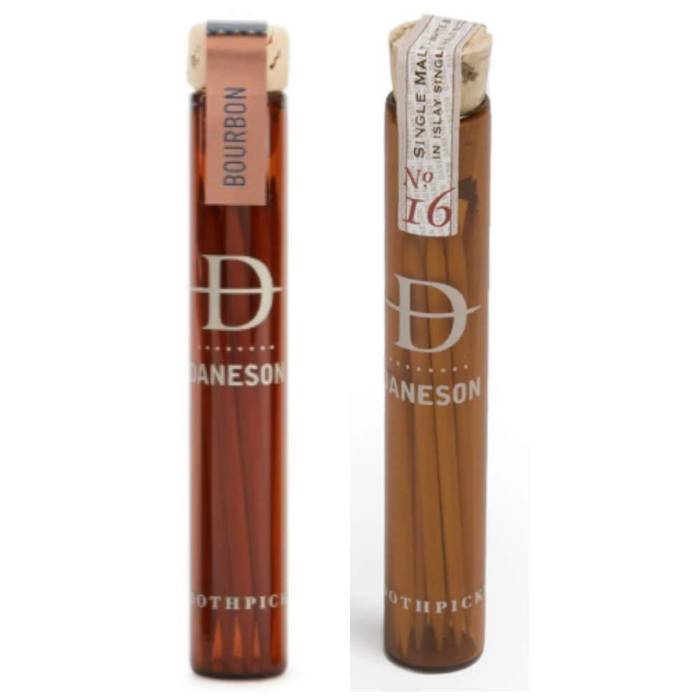 Daneson Whiskey Infused Toothpicks
How often is an after-dinner toothpick in need? How about offering your guests a toothpick that has been infused with an alcoholic beverage? These unique toothpicks not only serve a need, but they also offer a conversation while you prepare those after-dinner drinks.
Buy now on Amazon: https://amzn.to/36viORK
This list of gift ideas for whiskey lovers should help inspire your journey to find the perfect gift for the special whiskey-loving man in your life, but feel free to contact us for more gift ideas too. While some of these whiskey gifts may be a bit indulgent, all are reasonably priced for what they offer and sure to please.