It's that time of year again when the kids are packing up their stuff and getting ready to head back to school. For the rest of us, we can still enjoy the cool weather and return of football season that is right around the corner. With that in mind, here's our list of favorite college football stadiums around the country.

Largest Stadium: Michigan Stadium, Ann Arbor
With a capacity of 109,901 the University of Michigan Wolverines take the cake for the largest college football stadium. To put that in comparison, the largest NFL stadium is only 82,500 - the home of the New York Giants and New York Jets, and it is only a few thousand short of being able to hold the entire city of Ann Arbor (population 117,025).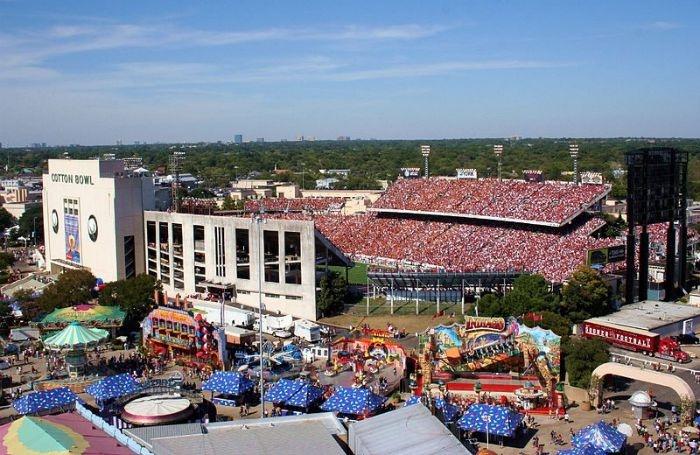 Best Food: Texas vs. Oklahoma - Red River Shootout
Technically the Cotton Bowl isn't a college stadium and neither team is actually the home team. However, we think it's awesome that it's held during the Texas State Fair and that means you'll be able to sample fried everything including: corny dogs, fried PB & J, fried cookie dough, fried butter, and even fried beer!
If we had to pick our favorite food at a college stadium it just might be the Mizzou Dog, which is topped with a generous serving of chopped brisket and onion straws!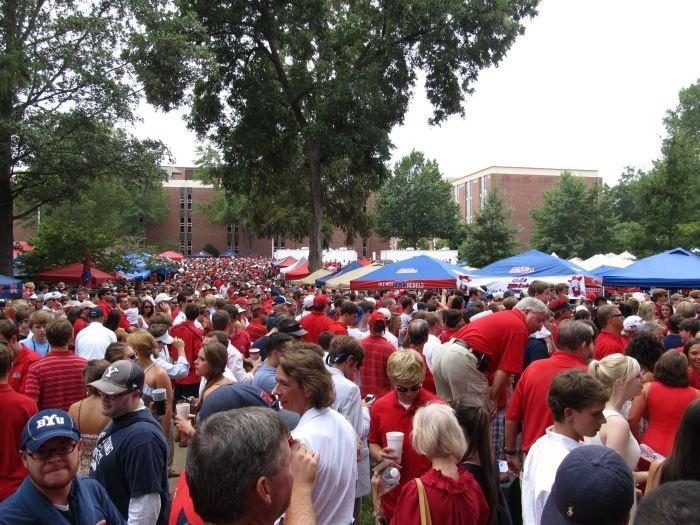 Best Tailgating: University of Mississippi
Tailgating for University of Mississippi fans isn't just something to do before the game, it's something they plan for all year round. The centerpiece of Ole' Miss tailgating is The Grove, a park consisting of 10 acres of oak and maple trees in the center of campus. On football weekends, you'll see more than 2,500 tents start going up on the Friday before the game and more than 100,000 people will visit the area on gameday. The university doesn't make fans suffer with dirty port-o-johns either and has actually purchased something called Hotty Toddy Potties that are rolled in on an 18-wheeler and cost $71,000 each!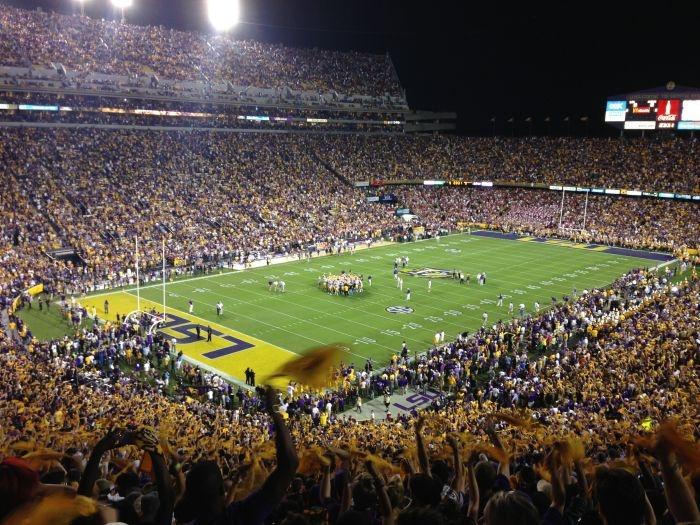 Loudest Stadium: LSU, Tiger Stadium
People in Louisiana know how to party! It's just that simple. There's something in the swamp water that makes LSU fans that much more excited. It isn't just me saying this, the stadium itself is known as Death Valley!
A Final Word ...
No matter what stadium is the biggest, loudest, or hosts the winningest team it's important that you look good and are ready to cheer on your favorite team. In our house, those memories are split between Penn State (me) and Kent State (my wife). However, as I've found in 10+ years of marriage ... sometimes it's ok to have two favorite teams, but it's never ok to have a scruffy face!