From the moment you walk through the doors of Hotel Zeppelin you are either going to love this place or hate the incredible hipster vibe. It's just that kind of place and frankly it works in a city that prides itself on creativity and re-imagining yesterday's cool as today's chic. I've stayed in several Hard Rock Hotels and while I've never had a bad experience - Viceroy Hotel Group has done it better.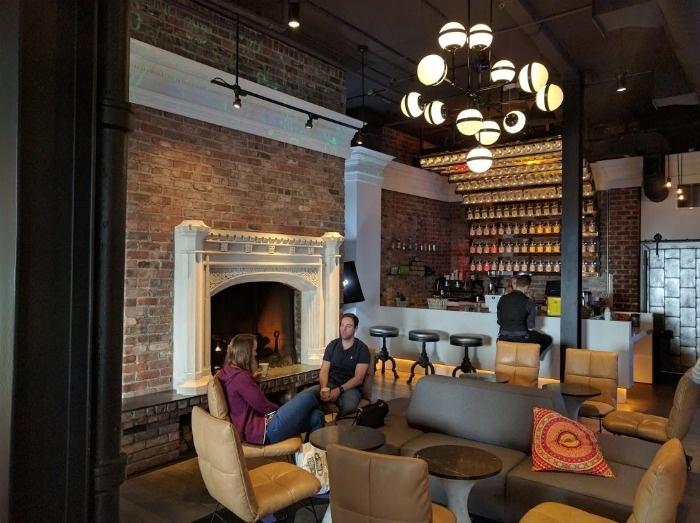 One thing to note though is that while you may be familiar with various Viceroy Properties around the world, Hotel Zeppelin is different. Instead of ultra-luxury resort, this is clearly and urban boutique hotel in a reclaimed building. That means that floors might not be 100% level, they may squeak, walls may be thin, and the WiFi may not be stable due to various architectural issues - but that's part of the charm of a property like this. That doesn't mean that it isn't posh in its own way, it is. But it's a boutique hotel at the core.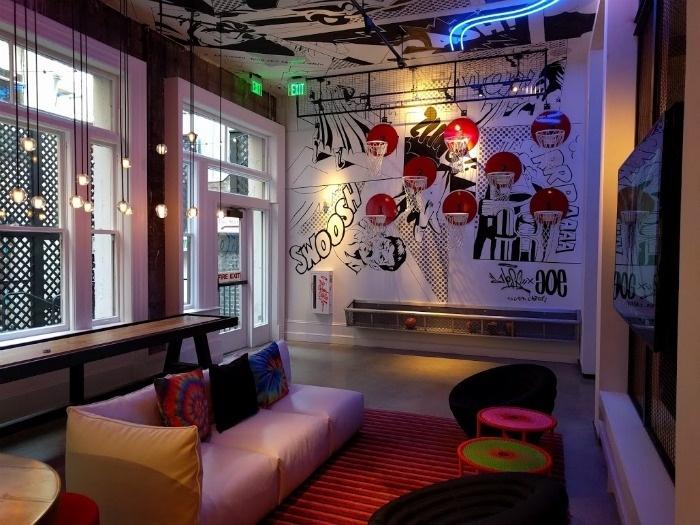 In many ways though, it epitomizes the work hard, play hard spirit of San Francisco's tech industry today. It addition to a hip lobby bar with craft spirits and an expert mixologist there is a huge game room in the basement complete with shuffleboard, mini-hoops, skee-ball, and huge TV's in front of comfy couches. This is a great way to welcome anyone to one of the greatest cities in California.

Up in our room, it is a chic minimalist retreat that was extremely comfortable and had ample desk space to get work done as well as a big TV and a great window looking out onto the street.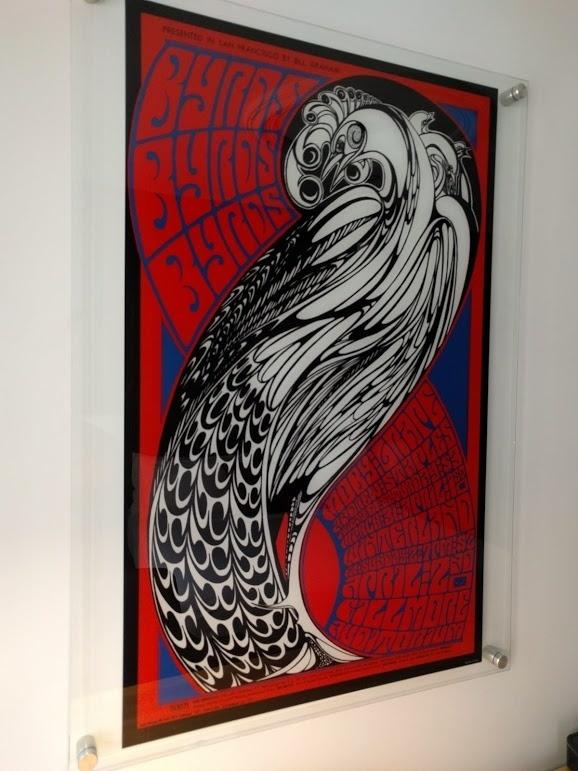 While decoration is minimal, what's there is meaningful such as this Byrds concert poster heralding their tour dates throughout the Bay Area.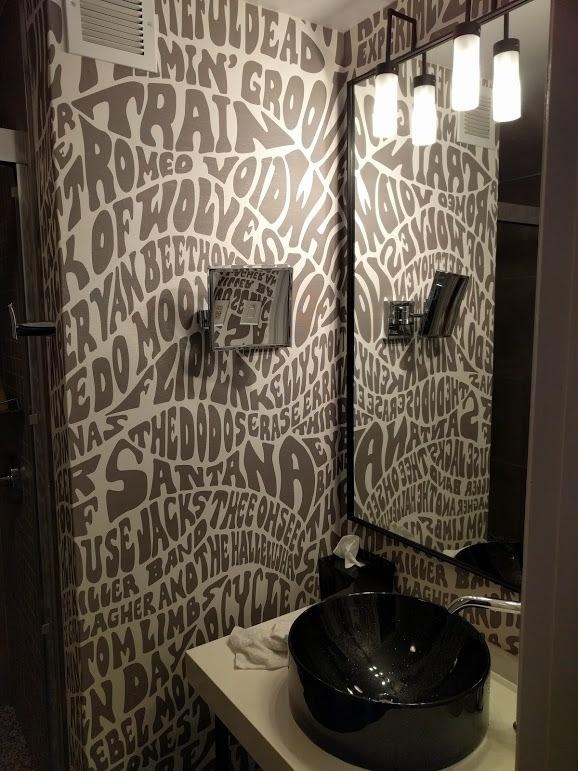 Inside the bathroom is another story as the walls are adorned with an amazing wallpaper featuring the names of well known - and lesser known rockers spanning the past 50 years. Forget checking Facebook on your phone while on the toilet - I had fun just reading the names, smiling, and humming their hits.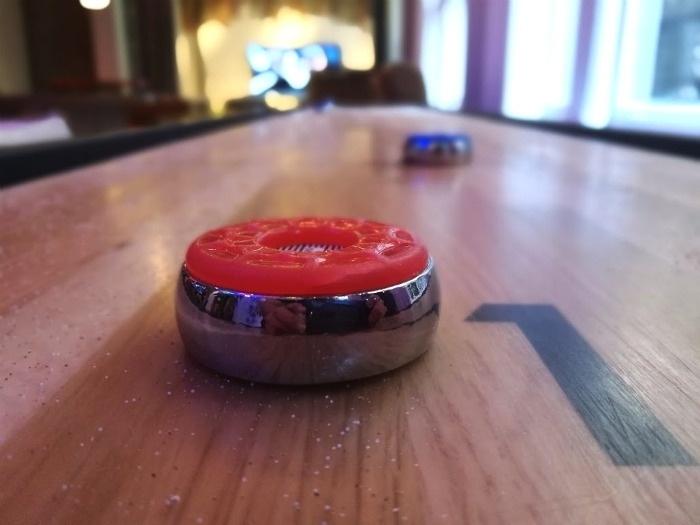 No matter if you come here for business or fun, Hotel Zeppelin San Francisco is a cool hotel in all senses of the word. It's located just a few blocks from Union Square, the Theater District, and a quick Lyft ride from pretty much anywhere you might want to go in the city. Plus, the staff are super friendly and were extremely accommodating when I asked for an early check-in.
Thank you Huawei for hosting us at Hotel Zeppelin as part of the launch of the new Honor 8 phone - several of these photos including the one above were taken with that phone.