With Father's Day here - but really any time of year - it's important to think about some cool ideas to do together as a father and son. While some of these ideas are better for dads to take their kids, and some are better for adult relationships - one thing is constant. That universal constant is that these are trips that will provide an opportunity for a father and son to bond outside of the normal day-to-day experience. Conversations will happen, skills will be learned, hugs will be had and at the end of the experience both parties will have had an incredible experience that only the two of them share.
So - are you ready to check out some super cool Father and Son guys trip ideas?

Bike Trails, Trains, Baseball, and Giant Pork Tenderloins in Iowa
Iowa is a hidden gem that most people probably overlook. After all, there's not that one "it thing to see", but instead you have dozens of great adventures that can come together for a fantastic midwest guys weekend adventure for a father and son. Think about this - central Iowa is only a five hour drive from Chicago and St. Louis, 3-4 hours from Kansas City and Minneapolis, and only 2 hours from Omaha. While some may see that as being in the middle of nowhere - that's actually a perfect distance for a great father and son guys weekend since it's just far enough to "get away from it all" ... but not long enough to hate each other!
For those looking for an athletic adventure, Iowa has 81 different bike trails spanning 842 miles built on reclaimed train lines and tons of rivers and lakes that are great for kayaking (or just floating!) too. If you are looking for history, make sure to check out the Boone & Scenic Valley Railroad or trace the Louis and Clark Expedition path across Iowa. Of course, when you think of iconic Iowa the Field of Dreams site probably comes to mind but there's plenty of "real" baseball here too with four Class-A teams calling Iowa home. Finally no visit to Iowa would be complete without chomping down on one of their famous pork tenderloin sandwiches.
These aren't just a burgers with a pork patty - these are fried pork tenderloins that are the size of a plate between two giant pieces of bread. You can get it neat and simple or you can get one that's all dressed up with other toppings ranging from mushrooms and gravy to ham, bacon, and more.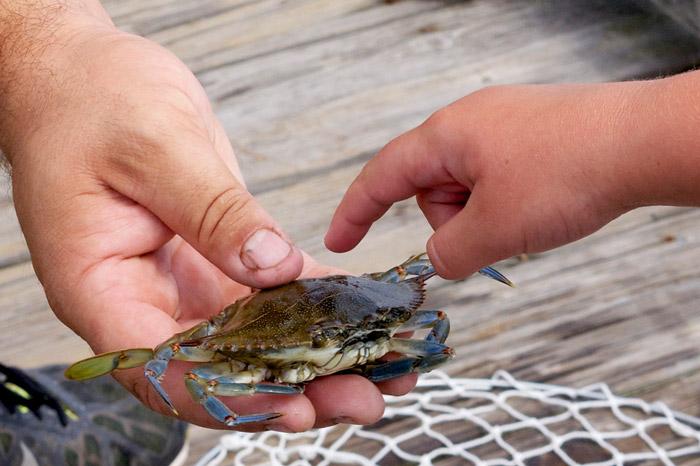 Duck Hunting, Crabbing, and Oysters on the Chesapeake
In our modern society it is sometimes forgotten that our heritage as men is as the hunter, fisher, and overall "bread winner" for the family. While hunting isn't for everyone, I think that taking a trip as a father and son where you can teach your son how to hunt or fish is a great way to bond. One of my favorite places to visit just happens to have an incredible abundance of natural food - from ducks to crabs to fish and oysters. The Chesapeake bay is an incredible resource. For most people, Annapolis serves as the "Gateway to the Eastern Shore", so before you head across the bridge, make sure to stop by the US Naval Academy Museum where you'll find some great artifacts from America's past present and future naval tradition.
Even if you aren't interested in hunting or the military, this is still a great place to visit as you boat through some of the most beautiful natural areas in the country. Check out Captain Mark and Suzanne from Blue Crab Chesapeake Charters in Rock Hall, MD ... I hear that their sailing cruises are pretty awesome!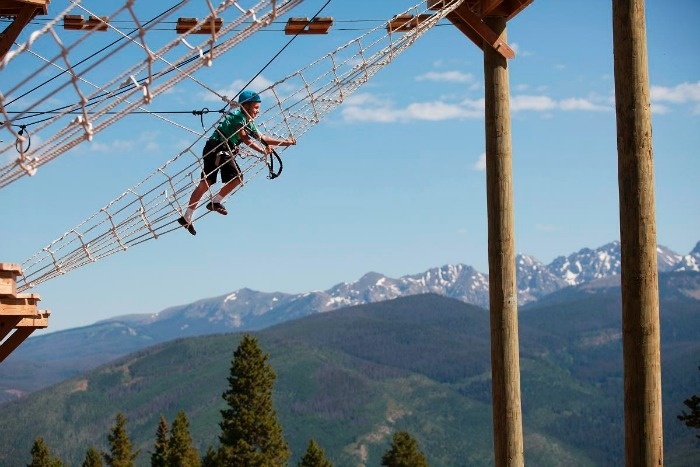 Biking, Hiking, and Climbing at Vail Mountain
You might think that once the snow recedes that the party is over at mountains like Vail in the summer, but the reality is that the snow is just part of the fun. During the summer, you can find some AWESOME deals on "slope side" condos that perfect for a father and son getaway - or you might even invite some other guys and make it a father son group trip. Like virtually every major mountain resort out there, Vail as has much going on in summer as they do in winter. Activities include: biking, hiking, ziplines, ropes courses, campfires, and more. Of course, there's also golf at Vail! Plus, after a hard day breathing in that crisp Colorado Rocky Mountain air, you can enjoy some of the finest dining available anywhere.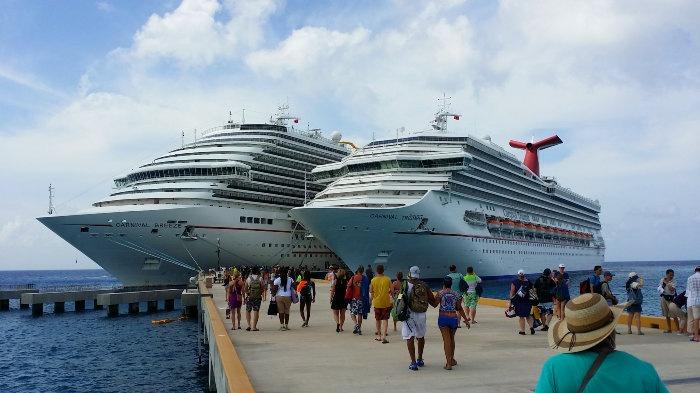 Island Hopping on a Caribbean Cruise
Taking a Caribbean cruise is a great opportunity for a father and son to bond while trying new foods, exploring new cultures and enjoying activities ranging from climbing walls to scuba diving.
While we don't encourage "underage drinking" where it is illegal, a cruise is a great opportunity for a father and son to share their first beer together as men. Most Caribbean countries (including Mexico) have 18 as the minimum age to drink beer and wine. However, on most ships sailing out of the United States, the drinking age remains 21. So, raise a glass and toast to your future together ... an ice cold Caybrew or a snifter of Seven Fathoms Rum on a beachfront bar can't be beat!
Back on board and heading to your next destination though, don't forget to check out the steakhouse, share a cigar in the cigar bar, get a shave and a sports massage. Don't forget to grab a slice of late night pizza before heading to bed! This is a Father and Son trip that will create memories lasting a lifetime.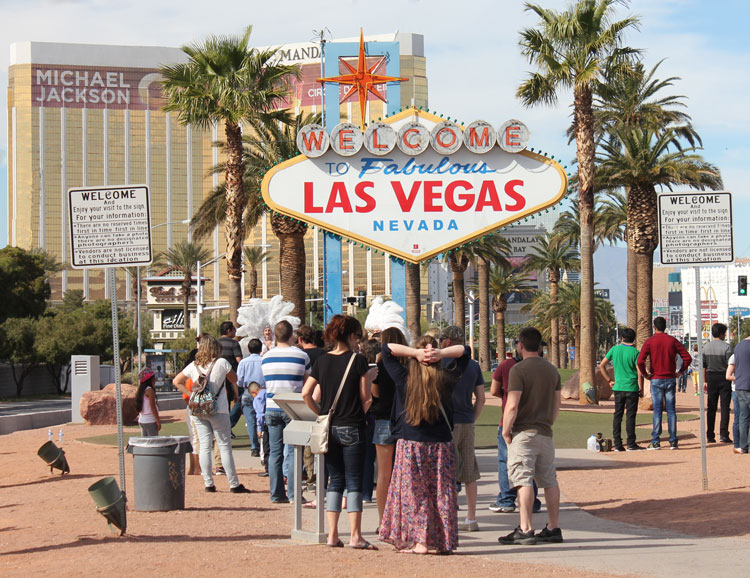 Las Vegas - Extreme Action & Cultural Adventures
Las Vegas is an adult playground and the strip has always been a "den of sin" ... even the more family friendly "Downtown Vegas" has it's share of, well ... titillation. However, what makes Las Vegas an awesome idea for a Father and Son guys trip is all the stuff that awaits you just off the strip. From driving supercars at the track to shooting machine guns and racing dune buggies through the desert there is something for everyone. Plus, if history and culture are more your cup of tea, there is always the Neon Museum, Pinball Hall of Fame, National Atomic Testing Museum, Mob Museum, and of course ... that Dam Tour!
That being said, there are some incredible on-strip collections as well including the following:
Auto Collection at The LINQ - 350 classic cars (and every one is for sale. Happy Father's Day dad!)
Bellagio Gallery of Fine Art - featuring world famous works from Monet, Rembrandt, and Warhol as well as others.
Penske Wynn Ferrari - this is a dealership but it's also a showroom featuring Ferrari and Maserati cars that you can probably only dream of driving one day!
Salmon Fishing in Alaska
There's not much out there that is more manly than Alaska. From Salmon and Crab fishing to oil workers on the north slope, this is a land of manly men. Luckily for you, there is a wide variety of options for you to explore the wonders of salmon fishing here from 5-star luxury to working on a boat for the summer.
Whichever option is more your style, this is a father and son adventure that you and your son will cherish forever.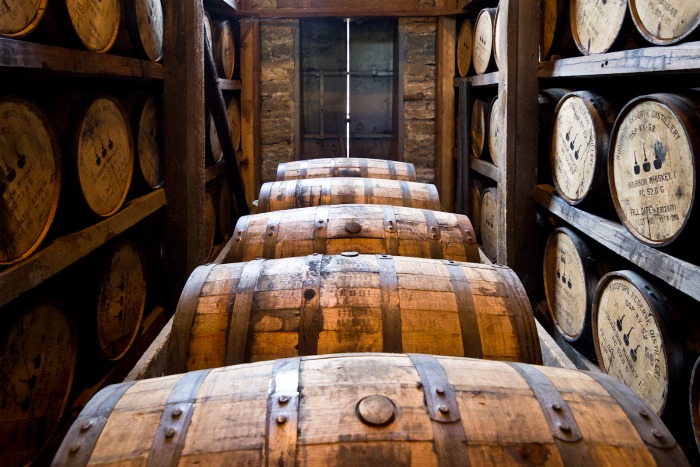 Kentucky Bourbon Trail
Just like the fishing trip above, your tour through Kentucky's Bourbon Trail can be a luxury experience or roughing it in a tent. This obviously is a father and son trip for adults ... While there are some fabulous hotels in Louisville, Lexington, and Frankfort, my advice is that you should use this opportunity to go camping. There are some fantastic campgrounds in Kentucky and I can't think of anything better than a Father and Son to bond over than sipping bourbon by a campfire talking about the adventures that they just shared. Ok, well maybe if there was some bourbon bacon to munch on too!
San Diego - Planes, Zoo, Legoland, and Tacos
Ok, San Diego is an AMAZING town that has something for dads and sons of all ages, but I think this town is uniquely positioned to be AWESOME for all ages.
From exploring the planes on the deck of the USS Midway to the Museum of Man at Balboa Park to the San Diego Zoo and Safari Park, Seaworld, and Legoland California this town is a DREAM for any dad with a son.
To wrap up the day, you should grab some tacos and share them on the beach by a bonfire watching the sunset. This is the perfect way to end a day in San Diego!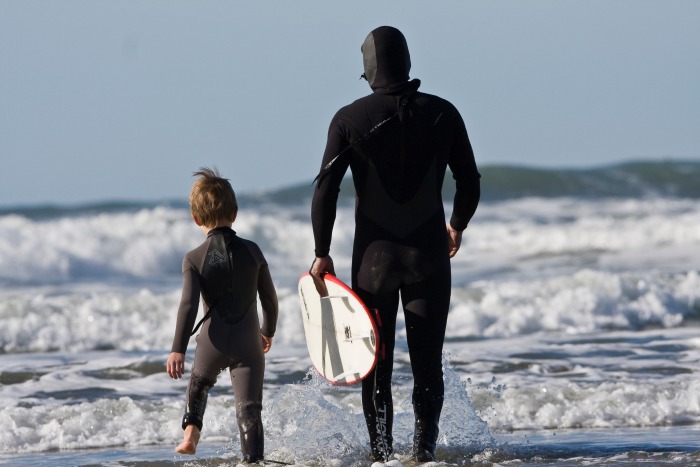 Myrtle Beach Golf and Fishing Trip
Myrtle Beach is an awesome destination too since it is easy to get to, has great golf, fantastic fishing, and awesome beaches.
This is a great place to share skills from how to bait a hook to how to surf. While you will take many trips in your life, your first time catching a wave is going to be something you'll remember of a lifetime!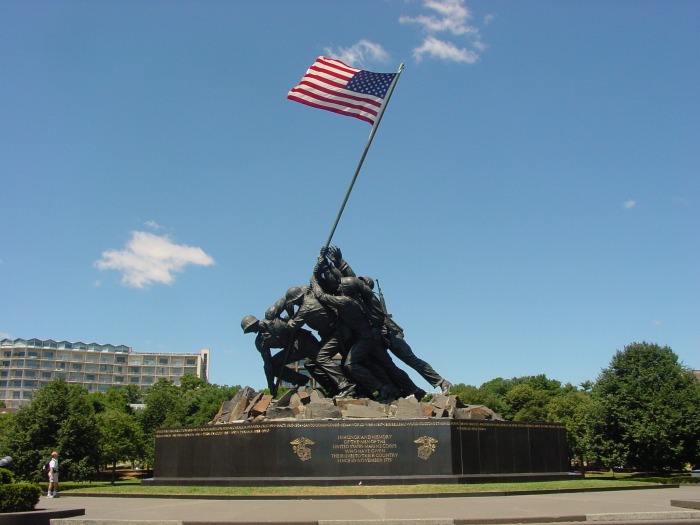 Washington DC - Museums, Memorials and Culture
A visit to Washington DC is perfect for a dad and son of any age. It is also a great opportunity for a multi-generational trip with a father, son, and grandfather. While exploring the memorials you can share war stories of terrible battles and best friends that did heroic acts.
Then later you can rub shoulders with the rich and powerful as you enjoy some of the best restaurants in the world. We're not just talking about steak houses and burgers here, there is literally EVERY cuisine in the world available in this city.
Finally, Washington DC boasts an INCREDIBLE collection of the finest museums in the world. While everyone knows about the Smithsonian Museums, I want to give some extra exposure to some of my favorite "other" museums that you guys will enjoy visiting together.
U.S. Holocaust Memorial Museum
Whatever your pick, the coolest guy trip idea that you can possibly do together as a father and son is the one that best matches your personalities. Even just going to a baseball game in your hometown or a night out shucking oysters on a picnic table can be a great experience as long as you do it together. These are moments that just the two of you will share so make it worthwhile, pay attention, listen, learn and have fun!.