Sideways is one of the greatest Guys Weekend movies as far as I'm concerned. It's raw and fun - without being stupid and silly like tends to be the the case all too often. Most of all though, it highlighted one of the most fabulous parts of the country - the Santa Ynez Valley, including Santa Barbara and Solvang. This is an absolutely gorgeous part of California that is located just far enough away from Los Angeles to be a different world ... but still close enough for a quick getaway. Let's take a look at how you can walk in the footsteps of Miles (Paul Giamonte) and Jack (Thomas Haden Church).
If you haven't seen the movie, the trailer above should give you a good overview. It's a great example of how guys weekend trips aren't just about going crazy ... but also about learning new things, sharing experiences, and being able to share emotional subjects with a good friend. Obviously, these guys aren't perfect and there's some moments that I wouldn't recommend you guys try if you are married or in a relationship, but hey it's a movie. With that being said - if you have NOT seen Sideways and are afraid of spoilers, STOP READING NOW. For the rest of you, let's get started ...
The Santa Ynez Valley area includes the towns of Solvang, Buellton, and Los Olivos as well as extending to Lompoc and Santa Barbara, though those areas are technically outside the valley.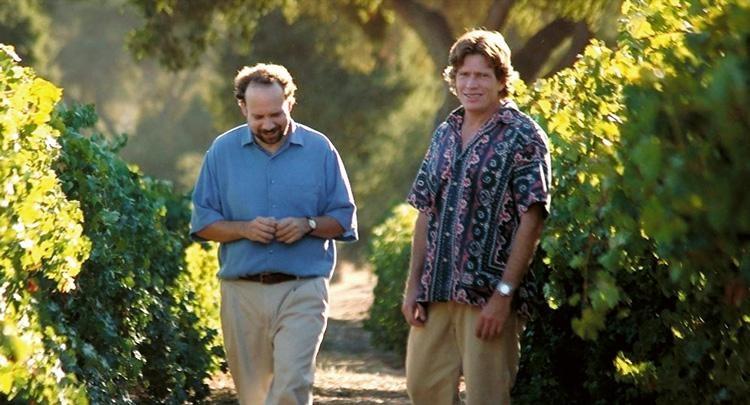 Santa Ynez Wineries, Vineyards and Wine Tasting
The obvious draw to this area is that it is an opportunity to sample wines and explore vineyards. While overshadowed sometimes by the Northern California vitacultural regions like Napa and Sonoma, this is a fabulous area that is just as sophisticated but a tad less busy and not as expensive.
Vineyards Featured in Sideways:
Alma Rosa Winery - This is the winery that starts it all and is where Miles teaches Jack how to taste wine, leading to Jack's famous quote ... "When do you drink it?"
Fess Parker Winery (Frass Canyon) - They attend a wine tasting event here and is where Miles learns his book will not be published.
Firestone Vineyard - This is where Miles, Jack, Maya, and Stephanie sneak out for a romantic walk through the barrel room.
Foxen Vineyard and Winery - During a tasting here, Miles and Jack sneak full glasses of wine when the pourer isn't looking.
Kalyra Winery - This is where Miles and Jack first meet Stephanie (a wine pourer).
Fiddlehead Cellars - Fiddlehead Sauvignon Blanc is the wine that Maya raves to Miles about during their first romantic dinner.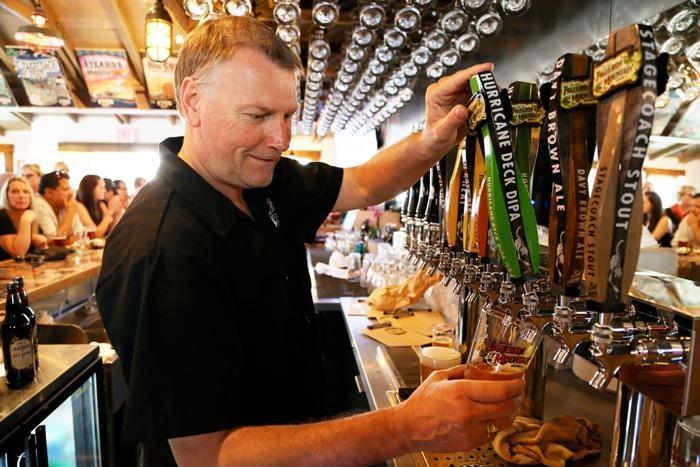 Breweries and Distilleries
While not strictly following the movie, there are some great breweries and distilleries in the Santa Ynez Valley area. We think Miles and Jack would have liked to visit these too.
Solvang Brewing Company - With two locations (Solvang and Lompoc), this brewery prides itself as "where Danish tradition, craft beer, and delicious food come together".
Firestone Walker Taproom and Barrel Works - Paso Robles-based Firestone Walker has a location in Buellton that includes a restaurant and many taps as well as bottled and canned beers they produce.
Figueroa Mountain Brewing - this brewery is run by a father and son team since 2010 and now has six taprooms along California's Central Coast, including ones in Los Olivos and Buellton.
Dorwood Distillery - these guys have four different craft spirits currently, including Vodka, G7 Gin, Limoncello, and White Hawk Malt Whiskey.
Babi's Beer Emporium - while not a brewery, Babi's has some tasty eats and a great selection of beer in a funky fun atmosphere.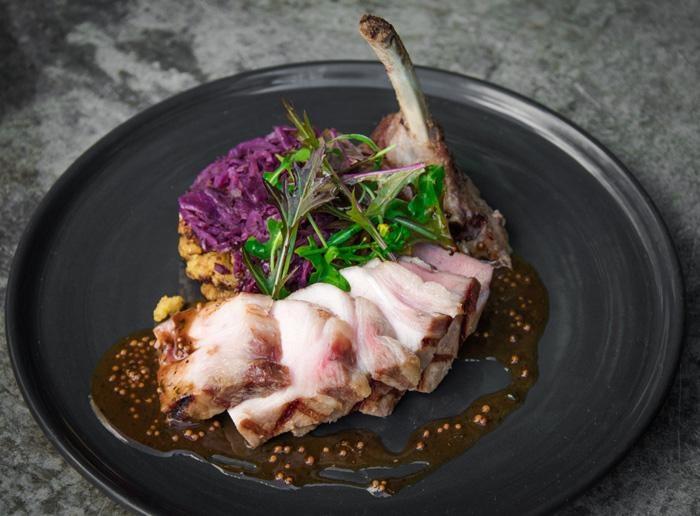 Restaurants Guys Will Love
Of course, Hitching Post II is a famous scene from the movie, but it's also a real place that you can visit. It's also a great spot for fans of the movie to visit since it was a favorite spot for Rex Pickett, the author of the novel, Sideways. Regulars say that he would often talk about the novel he was writing while visiting there and so it's no surprise that it would play a prominant role in the novel and film itself. Today, you can dine where the movie was actually filmed and enjoy classic fare including steaks, lobster, quail and of course ... many glasses of wine.
Paula's Pancake House - this place is famous for their Danish pancakes as well as traditional American breakfast fare and has been in business since 1986, so they must be doing something right!
Sides Hardware and Shoes - with a name lkike this, you might be wondering if you are going to a hardware store or a restaurant. Luckily, you'll find favorites here including a Bacon Steak starter, Pork Belly tacos, and great sandwiches.
Industrial Eats - it's a restaurant and a butchershop, but you'll also find pizza and "Not Pizza" varieties such as chicken liver, guanciale, and capers or shrimp, pancetta, chile, and garlic. They also have sandwiches and gourmet dishes such as quail eggs and caviar on toast.
Bear and Star - the tagline here is Refined Ranch Cuisine and that's exactly what you'll find here, including the Berkshire Pork Chop in the photo above.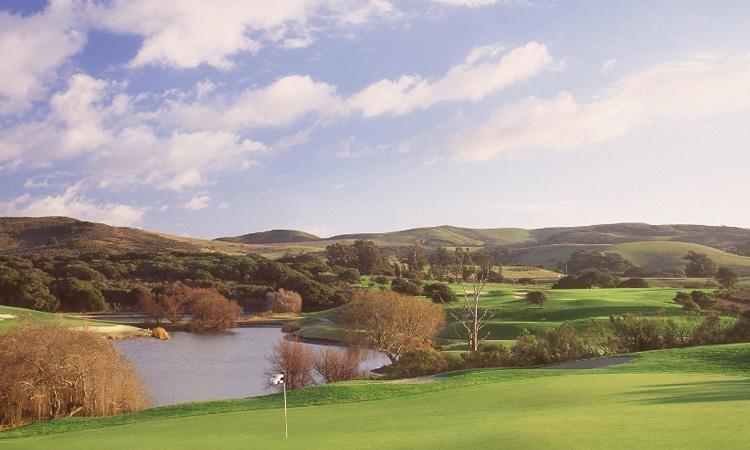 Golf Courses
The golf course scene in Sideways was set on the River Course at Alisal, with the rolling hills of the Santa Ynez Valley in the background. The property also features the Alisal Guest Ranch and Resort which offers stay and play packages.
Other Santa Ynez area Golf Courses
Rancho San Marcos Golf Course -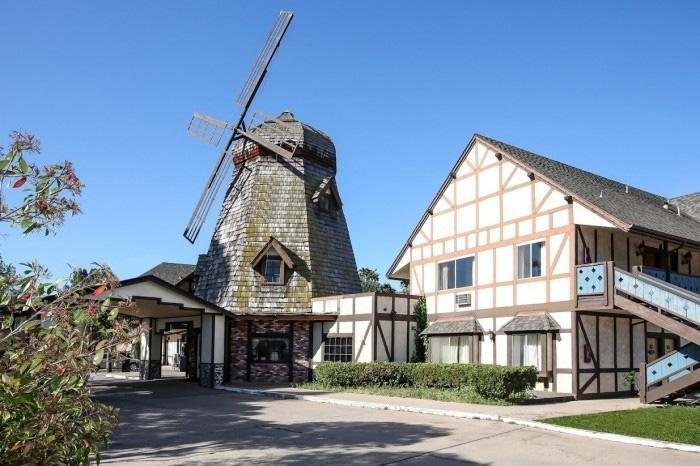 Other Sites and Attractions Guys Will Love in Santa Ynez
Mendenhall's Museum of Gasoline Pumps and Petroliana - this is one of the largest collections of petroleum related collectibles and antiques including: road signs, gasoline pumps, license plates, racing memorabilia and of course cars.
Solvang Vintage Motorcycle Museum - a large display of vintage and rare motorcylces including United States, Asian, and European bikes
Santa Barbara Wine Country Cycling Tours - while there's a lot of acres to be covered, biking through the vineyards has a certain appeal ... as long as you don't drink so much that you can't stay upright!
Sideways Inn "Windmill Inn" - for many years, this was a Days Inn, but has now been purchased by a new owner who just completed a property-wide remodel.