Wild and Natural Fall Mancation Ideas to Explore in Montana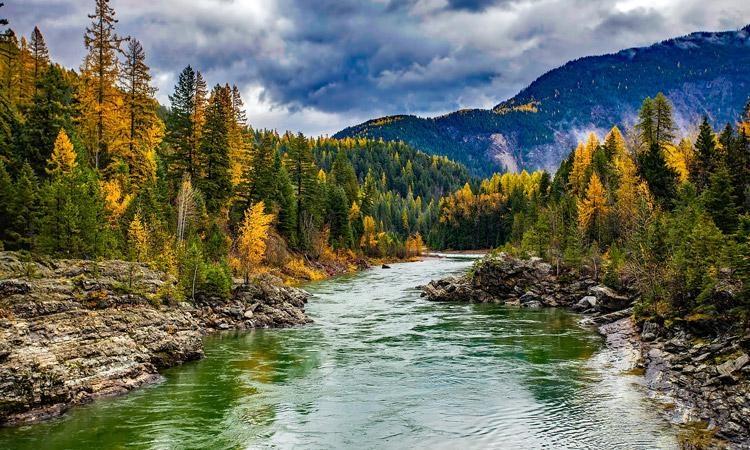 We make money from support by sponsors, advertisers, and affiliate partners. As an Amazon Associate I earn from qualifying purchases.
While Montana is most popular during the summer months as tourists flock from all over the world to see its natural wonders, there are many awesome things to do in the beautiful state of Montana in fall too!
Visit Yellowstone National Park
Despite the fact the park is mostly in Wyoming, a small part of it rests in Montana. Yellowstone's West Gate, being one of the park's main entrances, is situated just 2 hours away from Bozeman's airport in Montana. The park is well known to have the world's largest concentration of geysers. Technically, a visit to Yellowstone is guaranteed to blow your socks off. 2. You can visit the Lewis and Clark Caverns
Explore the Lewis and Clark caverns
They are considered to be among the largest limestone caverns in the American Northwest. Luckily, they are about 30 minutes west of Bozeman. But, be sure to put on your jacket and hiking boots because it takes a little hike to reach the caves, and once you hit the cold underground air, you will be happy you wore your jacket.
Experience Glacier National Park
The key highlight of the park is the famed Going-to-the-Sun Road that stretches 50 miles long. This drive has been dubbed one of the most magnificent mountain road drives in the American north. It faces the Triple Divide which consists of the watershed of the three drainage systems to the Pacific, the beautiful Gulf of Mexico, and the North Atlantic. You also get to see the stunning St. Mary Lake. The best part about visiting this park during autumn is that you get to avoid the large summer crowds leaving you to enjoy this breathtaking national park with enough space to roam.
Pay tribute to the fallen soldiers at Little Bighorn Battlefield
For most history lovers, this site would be a great place to visit. The great battles between the Sioux and the Cheyenne Indians and the US Army took place here back in 1876. It is also where the infamous General Custer's drew his last breath. It is located just 60 minutes east of Billings in Montana. This historic landmark is also noted as one of the most controversial battles in the US.
Lastly, you can go on a Montana hunting adventure.
Going through the list of the best hunting states in America, you are bound to come across the name Montana. Yes! For many years, Montana has been considered an elk hunting paradise by most hunters. That's why most hunters travel to Montana during autumn seasons. Hunting in Montana comes with an unexplainable feeling of freedom and fulfillment. You finally get to experience the thrill and excitement that comes with hunting in autumn. This great hunting state is well-known for its immense elk population and has 148 hunting districts with Beaverhead-Deer lodge and Gallatin areas topping the list. It's about time you went home with a trophy elk!
There you have it, a list of five great things to do in Montana, a standard packing list, and a few preparation tips. That's all you need to make this autumn memorable. Remember to have a lot of fun, but at the same time, to stay safe during your vacation. Happy Holidays!
Written by

James Hills

Page Views: 3527