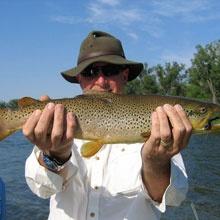 Thinking about heading out into the wilderness for some Montana fly fishing? The Montana Office of Tourism was nice enough to help us out with a list of some of their favorite fly fishing lodges.
I strongly encourage you to click on the links to check out the individual lodges. If you are anything like me, you will instantly want to whip out your checkbook and start making plans!
Each one of these lodges is different with its own personality. Most of these fishing lodges also offer access to hunting as well as more humane sports such as hiking, and in the winter snowmobiling, and cross country skiing.
Linehan Outfitting Co.
Linehan Outfitting Co., in the lush, northwestern corner of the state. Fishing the Kootenai as well as the Clark Fork, Bitterroot and Missouri. The lodge offers a variety of packages and lodging options that all give you access to the less traveled streams and wilderness of Montana's northwestern corner.
Guests can chose from individual vacation cottages on the banks of the Yaak River, or the 4-bed, 2-bath lodge that is perfect for larger groups.
North Fork Crossing Lodge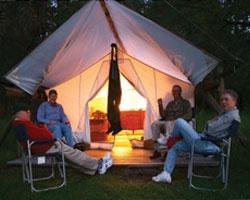 North Fork Crossing Lodge, a tastefully rustic lodge experience in Ovando on the Blackfoot River (of The River Runs Through It fame). Fishing the Blackfoot, Clark Fork, Bitterroot and offering float trips on the Smith.
Though it is admittedly rustic, North Fork Crossing also offers amenities like a chef that you can join selecting herbs in the garden, before a dinner of freshly caught fish that should make your fishing trip a blast.
Big Hole Lodge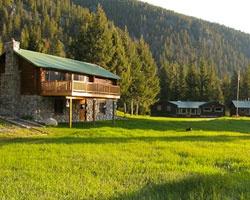 Big Hole Lodge, a classic lodge in a secluded setting on the Wise River in the Pioneer Mountains, southwest Montana. Fishing the Wise, Big Hole and Beaverhead. Not only does it offer superior access to trout packed streams, but there is also the Old Works golf course.
Designed by Jack Nicklaus, people sometimes refer to it as the "Finest golf course ever built on a Super Fund site". The land formerly housed a copper smelting facility and many of the bunkers are filled with black slag - instead of the more traditional white sand.
Forresters Bighorn River Resort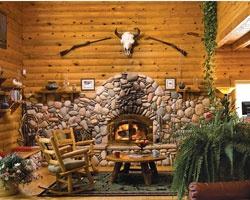 Forresters Bighorn River
Resort
, comfortable cabins and fishing on the famed Bighorn River in Fort Smith. This lodge is also the Orvis 2010 Endorsed Fly Fishing Lodge of the Year.
Forresters is dedicated to providing a first-class experience, including a phone and wireless Internet in every room. Additionally there is also an Orvis Pro Shop and a Cigar Loft on-site.
Healing Waters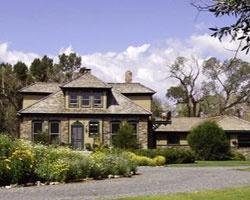 Healing Waters, an elegant lodge in Twin Bridges, a small, charismatic town surrounded by the Big Hole, Beaverhead and Jefferson rivers.
Healing Waters lodge aims to deliver an elegant environment, while still allowing guests to be casual and enjoy activities ranging from some of Montana's best fly fishing to horseback riding, hunting, and nature / history tours.
320 Ranch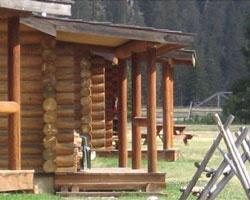 320 Ranch, newly remodeled cabins and log homes on or near the Gallatin River.
Just down the road from the town of Big Sky. More affordable lodging, where guided fishing is an a la carte option which can be arranged by the lodge.